Barely after a fortnight since a senior doctor of the prestigious AIIMS hospital killed herself blaming the mental torture that her gay husband inflicted upon her, the attention of the entire country has now focused again on the issue of gay men being force into traditional marriages by their parents. This time, it's none other than former BCCI chief and current chairman of International Cricket Council (ICC) N Srinivasan being accused of the same by his gay son, Ashwin Srinivasan. Ashwin, in an interview given to DNA, accused his father of trying to force him to marry a woman so that their family lineage could be continued.
Image source: Google, copyright-free image under Creative Commons License
Ashwin is involved with Avi Mukherjee, his partner, whom Srinivasan doesn't approve of. Speaking to DNA, Ashwin alleged that he and his partner are being held captive in Chennai's tony First Avenue neighborhood of Boat Club near his father's residence.
He said,
"I want my father to give me my share of the family property and let me live my life like I want with my partner Avi. We're being held captive against our will and tortured by my father who wants me to break up with Avi, get married and have children to further the family line."
Image source: Google, copyright-free image under Creative Commons License
When asked for proof of his accusations, Ashwin revealed several letters his father had written to him on his personal stationery, between 2007 and 2008, in which Srinivasan states his displeasure and opposition to his son's relationship with another man. All of the letters shared by Ashwin are now in possession of DNA.
Speaking about his father's attitude, Ashwin said,
"In his own handwriting you can see how he sees my homosexuality and partner as an aberration. He has had the benefit of a foreign education and exposure because of being well-traveled. Yet, he continues to harbor such thoughts about same-sex relationships."
In one of the letters, dated June 20th, 2007, Srinivasan begins on a fatherly note, saying: 'Ash, you are my only son. Both your mother and I love you very much. We care for you. You are aware of the hope I had for you. However, when I look ahead I feel you need to do certain things to help yourself.' Further, he goes on to state: 'I have saved some money through my own hard work. That is to say my wealth is self earned. I would like it to go to my flesh and blood – I want a lineage to carry on the business. I can't give it to strangers. Therefore I think it will be a good idea for you to marry a girl acceptable to us which probably might enable creation of a lineage.'
'Also you need to re-enter normal society which you left years ago. Until you change I am going to induct Rupa [Ashwin's sister who is married to Gurunath Meiyappan] onto the India Cements Board. You can also join the Board after you accomplish the changes I have suggested,' signing off affectionately as Anna, which is what both kids address Srinivasan as.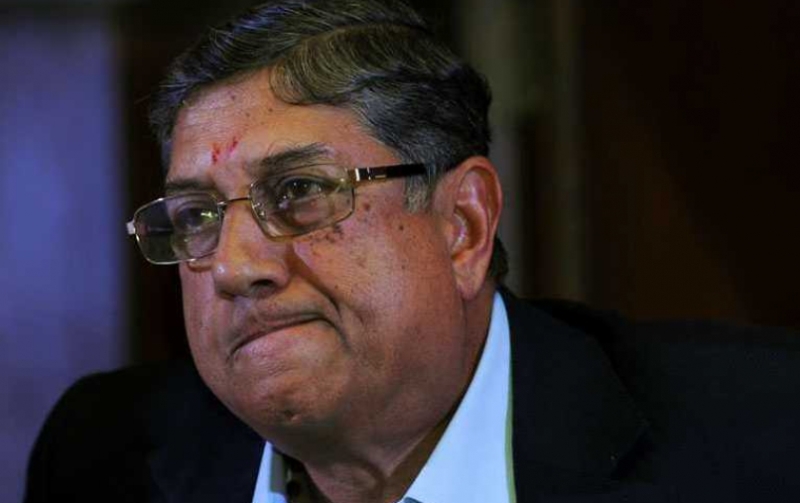 Image source: Google, copyright-free image under Creative Commons License
In another letter dated September 27th, 2007, Srinivasan wrote: 'See how you're living now – man of your education and qualification, you are no prepared to face normal society. If you make an effort to change I will reward you.'
Unhappy with his father's attitude and reiteration of the same thing over and over, Ashwin lashed out with a letter. Following that, Srinivasan replied with a letter of his own on January 20th, 2008, which states: 'I am in receipt of your letter talking of vague and unconnected events at different times in your private life. I see you are using all this to threaten me and extortion is clearly visible. I can see desperation – without your knowledge your letter exposes the true character of your 'friend' (Avi) as a criminal who breaks the law, indulges in drugs, etc., – all criminal activities.
'But your mother is soft and I have decided to stay out till now. You cannot say what you want because your 'friend' says so. I have paid for everything since the time your present 'friend' came into your life until NOW! Life has been one long ORGY at my expense. He has systematically destroyed you – stripped you of all sense of dignity and self-respect – made spectacle of you in Chennai – took you for one long orgy of drugs and debauchery in Bangkok – continued it in Mumbai – introduced other people like him and reduced you to state where you depend on him completely. He wants to Asset manage you. That is why he is upset when I said my money travel to my lineage. His plans are destroyed – now he is using you to threaten and extort money.'
---
Suggested read: Malayali same-sex wedding in California offers hope in homophobic India
---
In a letter dated August 7th, 2008, Srinivasan reaches out to his son again to try and mend their relationships. He writes: 'Although our views on your relationship and friend have honestly not changed – I can't see why you can't either restore family ties by spending weekends at Chennai or look at getting involved in the family business by staying here during the weekdays.'
After almost 7 years hence, Ashwin claims that his father is still obsessed with the same. He said,
"From letters it has now come to violence and threats."
When DNA reached out to the former BCCI chief and the current chairman of ICC, Srinivasan said,
"This is a personal matter between a father and son. Why should I talk to you about it? I have no comment to offer."
Whether there is truth in Ashwin's allegations and claims or the letters have been taken out of context, only the involved parties would know. For now, with Srinivasan rebuffing requests for comments, only one side of the story has come out. Only time will tell what really went on behind closed doors.
Featured image source: Google, copyright-free image under Creative Commons License
Summary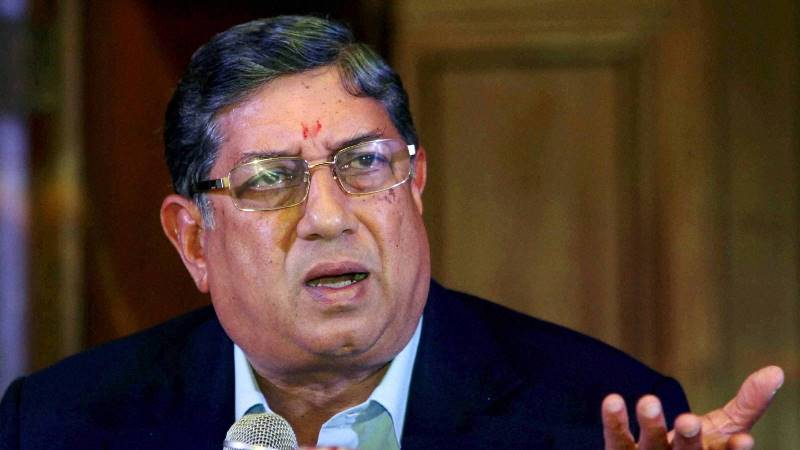 Article Name
N Srinivasan's Gay Son Accuses Him Of Coercion & Threats To Marry Woman
Author
Description
ICC Chairman N Srinivasan's gay son Ashwin Srinivasan, in an interview has said that his father is coercing him to marry a woman and has kept him captive.