Combination skin is caused by a number of factors most common being genetics. If your parents or grandparents have a combination skin, then it is likely that you will inherit the skin type from them. Applying makeup on combination skin can be bit of a struggle, as I am sure you already know that and have found your way to this article. So, today we will help you choose the best face primer for combination skin that will make application of beauty products easier for you, and will prevent any of the formulas from melting off.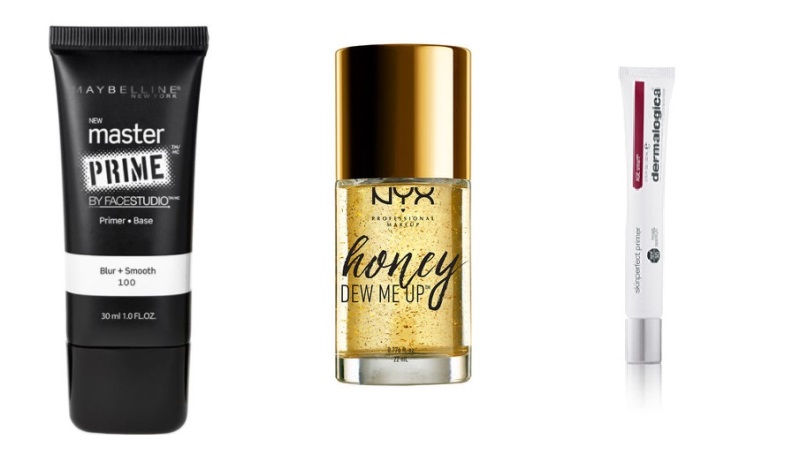 ---
Suggested read: All The Top Tips For Choosing The Best Face Primer For Oily Skin
---
Prepping your combination skin
Most people only work on the first three steps of prepping, which include cleansing, toning, and moisturizing. They tend to leave out the fourth and, one can say the most important part of the prepping ritual: the primer.
You need to pick a face primer that works for your combination skin, a primer that offers a matte finish. Also, it is vital that the primer does not contain any oils. You can find these in powder form or in semi liquid form.
Take a cheery-sized amount of the primer and evenly apply it on your skin. Do not use too much of the formula as it can make your skin look pale and the makeup look cakey. Try to buff the formula into your skin to get a natural nude look. Do not forget to apply the primer on your eyelids too.
Using makeup to fight oil
Just applying a primer that helps mattify your makeup will not prevent the secretion of excess oil by your overactive sebaceous glands. To avoid the unnatural luster, invest in blotting papers that will help you get rid of the extra oil without even disturbing the makeup a little. Do not rub the paper on your face, only press. Rubbing will not only ruin your makeup, but also ruin your skin by aggravating it and causing the sebaceous glands to produce more oil.
Invest in a face powder that works for combination skin. A setting powder is a makeup lover's biggest investment, and an essential step in any makeup routine, if it is done rightly. The combination skin as we know has two sections, the oily T zone and the rest of the face which is relatively dry. The setting powder, as the name suggests helps set your foundation and your overall makeup, but it also works on evening out your skin tone. The setting powder smoothens the texture of your skin, making the application of blush, bronzer, highlighter and eyeshadow easier.
While a good setting powder helps achieve all of this, the struggle lies in finding such a formula. Investing in the right setting powder will make your skin look as smooth as porcelain. It will make the skin pores in your T section disappear, and will nourish the rest of the face, giving it a natural glow.  Applying a setting powder that works for your dry skin will clog the pores in your T section which will wreak havoc on the sebaceous glands in the area. Using a setting powder for oily skin might work well for your T zone, but it is sure to make the rest of the face look cakey.
Apply this powder on areas that are oilier than the rest, that is, apply it on the T-zone. This will help you control the excess oil in these sections, and thus, prevent the makeup from bleeding out. Use a sponge or a brush applicator to apply the formula.
Best skin care routine for combination skin
To come up with a good skin care routine for your combination skin, you need to first learn why you have a skin type that is both oily and dry. Understanding your skin better will help you make better decisions and choices when it comes to taking care of the skin.
Combination skin is caused by a number of factors, but most of the time, it comes down to what we inherit from our parents or grandparents. So, I hate to say it but, how lucky you are plays a vital role! However, you may be aggravating your combination skin by using the wrong skin care products. By using these products, and following some unhealthy skin habits, you are, unknowingly worsening, your skin problem. Now that is something in your control, right?
Using solutions that are extremely harsh and annoying to the skin, can inevitably dry out the already dry areas of your skin, while stimulating the sebaceous glands to produce more oil in areas, especially around the T-zone, that is already greasy.
Sometimes, combination skin is caused entirely by using the wrong beauty products. Using the right products for your combination skin will, almost instantly, improve your skin, by softening and smoothing your dry areas, while reducing the excess oil production that clogs the skin pores.
---
Suggested read: Great Tips To Choose The Best Face Primer For Acne-prone Skin
---
Best Face Primer for Combination Skin
1. Face Studio Master Prime, Blur + Smooth by Maybelline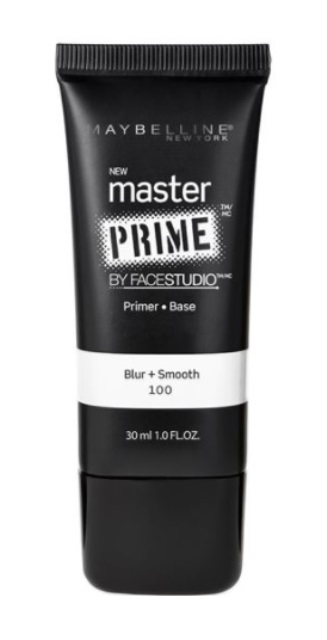 Image source: maybelline
The first product on our list is the Face Studio Master Prime by Maybelline. This formula helps blur out fine lines easily. It then illuminates the skin to improve the natural glow of your skin.
This formula also controls the redness of the skin, something very common in combination skin type. It not only blurs out the fine lines around the lips, but also covers other blemishes like spots or acne marks.
This lightweight formula helps create the necessary canvas for applying the foundation and the rest of the makeup. The formula does not clog pores; in case you were worried. Also, it does not cause allergies; it is dermatologically tested and is seen to work for almost all types of skin.
The formula comes in a creamy texture, and so, is quickly absorbed by the skin. You can buff it in all the rest of the areas of your face and neck. Remember to apply only a small amount of the product, and not too much.
If you have small skin pores that seek hydration, then this is the product you need to rely on.
2. Honey Dew Me Up Primer by NYX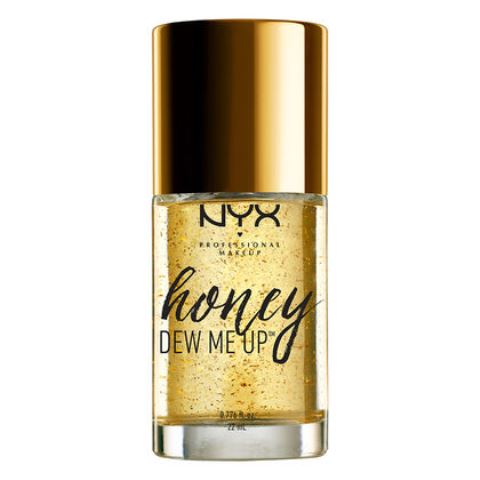 Image source: nyxcosmetics
Honey Dew Me Up Primer, a formula by NYX works like magic on combination skin. The formula contains loads of nutrients that hydrate the dry parts of your skin, and neutralize the luster and redness along the T-zone.
It contains honey, which as you might already know, is a natural antiseptic. This formula is also a source of collagen and gold flakes, both of which help rebuild the skin and improve its natural glow.
The formula comes with an applicator. Use the spatula to apply the formula directly on your face, and you will see how instantly your skin will look softer and smother than before.
The product resembles watered-down honey in texture, but when applied on the skin, it renders a smooth and dewy finish.
3. Skinperfect Primer SPF 30 by Dermalogica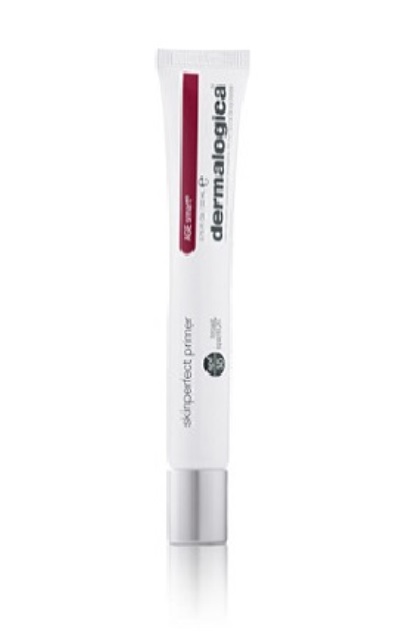 Image source: ulta
The Skinperfect Primer with SPF 30 is a primer by Dermalogica, which belongs to the holy grail of beauty products for combination skin type. Along it is a primer, it also works as a very effective sunscreen.
The primer is also known to work as an antiaging treatment so you know how badly you need this formula, right? I already have one in my closet!
The soy protein in this primer helps even out the skin and prepare a perfect canvas for rest of the makeup. It will help you balance your skin tone; it is packed with minerals that help do that. The peptides in the formula help improve the firmness of the skin while the white tea polyphenols fight the free radicals, protecting your skin from all kinds of harm.
The slight dewy finish that the primer offers is worth dying for, trust me! Though the formula looks dark on the tube, once you apply it on your skin, you will see how it transforms into a transparent formula, matching the tone of your skin exactly.
---
Suggested read: Everything You Must Know To Pick The Best Face Primer For Dry Skin
---
That is all we have on today's post on the best face primer for combination skin. Was this helpful?
Will you be recommending it to others too? If you have makeup queries that you would like to share with us, then please do so in the comment section below. Our experts will get back to ASAP.
You can also subscribe to our newsletter to receive these articles in your inbox every day.
See you again tomorrow!
Summary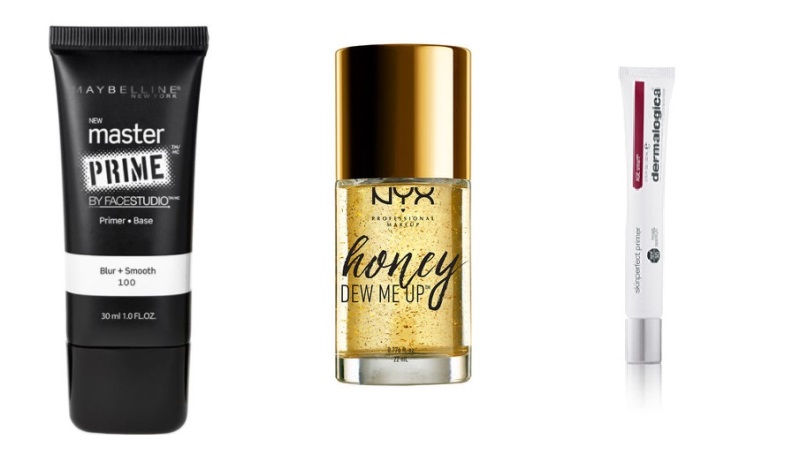 Article Name
Necessary Tips To Find The Best Face Primer For Combination Skin
Author
Description
Here is the best face primer for combination skin that you need to invest in RIGHT NOW.