"My role models are the children I work with – their wonder, their laughter, their affection – they are my primary motivation and my inspiration."
This week, I had a chance to converse with Dr. Priya Virmani, the founder of "Paint Our World". POW is India's first ever charitable trust that empowers and emboldens children who have been victims of trauma and child sexual abuse. POW uses creative and innovative methods and therapies to inspire these children and build feelings of trust and love in them. It uses art-, dance-, and music-based activities that are designed by experts in active therapy to stimulate the minds of these kids. Through the efforts of Dr. Virmani and her team at POW, these children have gained a sense of balance, which reinstates our faith in the fact that with the right inputs and a nudge in the right direction, these children, who have otherwise had very dark lives, can be bolstered to be the leaders of tomorrow. More importantly, they can have a today the way it is supposed to be: Happy.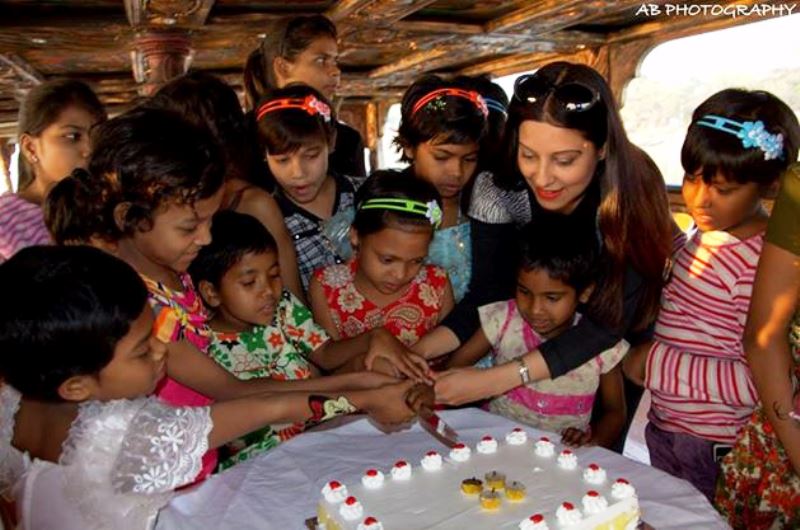 Image source: Priya Virmani 
---
Suggested read: Can we build a world worthy of the girl child? These 5 Indian communities might just be handing out handy inspiration
---
 About Dr. Priya Virmani:
PhD from University of Bristol in Media Economics and Globalization
Studied Management Strategy at Harvard University, specializing in Emerging Economies including India and Brazil
A TED speaker
International Speaker on globalization; political economy; disruptive economics; politics (British and Indian); entrepreneurship; women's rights; the non-profit sector; psychology and motivation.
Political and Economic Analyst-Contributor to papers like The Guardian and The New Statesman, London
Mentor –Founder and Director, Paint Our World and Empower Art
Here, you can read about her and POW'S story, in her own words:
RR: Was there a particular incident or event that influenced you to take up an empowering initiative like POW?
Priya: I'm passionate about children, education, and access to equal opportunities. From my very first salary in the UK, I began saving up to work with children in India, in this space. Then when I was doing my research, I was appalled at the statistics I found – according to the Child and Woman Ministry's 2007 statistics, India has more than 150 million abused girls and 73 million abused boys. This is more than the combined populations of the UK, France, and Germany. I then realized emotional empowerment, a crucial component of the rehabilitation process, was urgently needed, and this is the space where I needed to be. To achieve the dream of an India that is a lodestar of progress and meaningful development, these children can't be left out of the 'growth' story.
RR: What were the challenges that you faced while setting up POW? Are some of these difficulties persistent, even today?
Priya: The journey so far has been magical, despite being replete with challenges. I had been living in the UK for 15 years when I registered Paint Our World as a charity in India and returned from London to set it up and oversee it. I did face resistance from society, in ways that were subtle and crude, sometimes overt, and at other times, covert. Unfortunately, our society – the entire spectrum of it – from the highest echelons to the lowest, remains very rooted in gender biases. I commonly faced, and continue to encounter, condescending comments from people such as, "what are you doing working in the social sector and at the grassroots level? You should be married and not doing such work." People have gone to the extent to say, "You should marry a nice boy and be home".
Another key challenge was the perception of NGOs in India, which, at first, baffled me because in the West, charities are largely respected entities. One experience, in particular, shed light on why NGOs in India are suspect organizations. In the run up to setting up POW, I traveled through a number of Indian States to understand the ground-level realities. The aim was to put my ear to the ground, to hear the footsteps and to see what it felt like to be there and be given an opportunity to look skyward. During one such trip, I happened to meet a lawyer. Over a general discussion, I tried to better understand the legal framework pertaining to the setting up of NGOs in India. I asked him, "What do the different legal denominations an NGO can be registered under, mean in practice?" His answer stupefied me, "It depends on how you want to make money. They offer different money making fronts and routes." From my expression, he read that I was aghast and continued, "I admire your passion to want to do good – but you will find it difficult to survive here. You see, in time, you will know how impossible survival is for those who are here to do good."
Challenges persist, but I use them as growth opportunities.
RR: What are the key indicators by which you measure your impact?
Priya: POW has a rigorous in-place assessment mechanism that takes on board the feedback of our experts, our independent observers, partner organizations, and the children. This assessment is received, post every workshop, and worked with. It is then analyzed in detail, post every 3-month semester. The psychologists have qualitative methodologies that assess impact on the individual children.
RR: What, according to you, are the strengths of Paint Our World?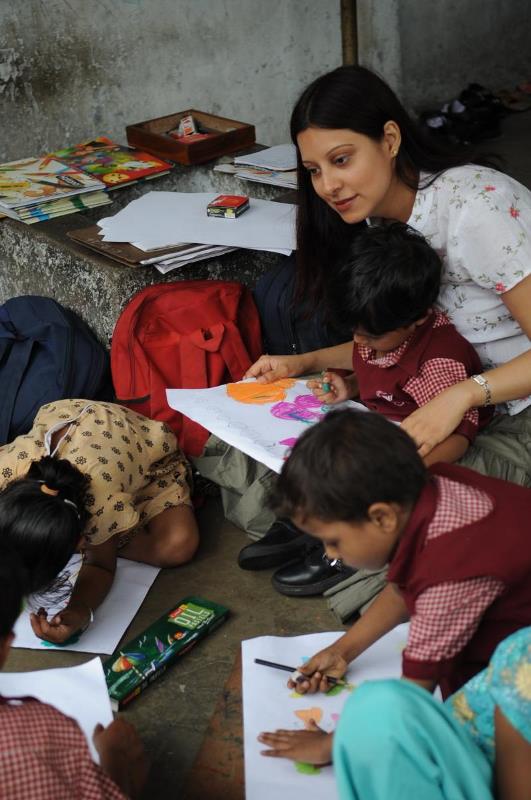 Image source: Priya Virmani 
Priya: First and foremost, that we work with fun, imagination, and purpose – it is all about thinking outside the box. And we work in the area of emotional empowerment, which is still largely overlooked in India.
Secondly, that, in our own best and little way, we are challenging the existing mindset and introducing best practices in areas such as child health and safety.
RR: How many children has POW empowered so far? Would you like to share stories of some of your children?
Priya: So far, we have reached in excess of 400 children while working in Delhi, Kolkata, Hyderabad, and Bengaluru.
Each child's journey has been life-affirming. Here's sharing a couple of examples.
About aged 2, Ranbir watched his mother, suffering from TB, cough to death on the streets. Ranbir's mother was in agony for days before her death, but no one came to help. When Ranbir began the Paint Our World workshops at the age of four, he was very reticent and unwilling to mingle – very un-childlike. It was only through Play and Dance & Movement Therapy that we were able to work with him to release his traumatic memories and the shame, fear, and guilt that he had internalized. A Dance and Movement Therapy workshop was especially telling and affective, when Ranbir played out the affect of his trauma 'safely', by making a mask. He called his mask Madhur and said, "Madhur was quiet on the outside, but on the inside he was sad because nobody came to help his mum when she was dying." This activity enabled Madhur to acknowledge and externalize his trauma for the first time, thus taking a step forward in the healing process. Acceptance and the externalizing of trauma is a fundamental step in trauma healing.
Riya's turnaround is another example of a beautiful shift that I've witnessed. Riya was repeatedly abused by her father. When she was four, her mother tried to intervene but her father, to teach Riya a lesson, killed her mother in front of her. When Riya came to Paint Our World, she had processed her trauma by internalizing a sense of shame and guilt – shame for being abused, guilt for the death of her mother – that she expressed through self-harm. For instance, for the slightest error she perceived in her drawings, she would run to a corner of the room and hit herself. We designed workshops to reach out to her through what she loved most – nature. She loved nature so we brought the analogy of nature into the workshops, and showed her how no two leaves or two flowers are identical, that the beauty of nature is imperfect and, that its imperfection lies in its perfection. We worked with her to understand 'her caterpillar' journey and strength of 'her butterfly wings', and how journeying through darkness, the power of light is born and best understood. It is humbling and heart-filling to note that Riya has not had a self-harm episode since almost two years.
The last story I would like to share with you today is that of Rina, a little girl rescued from the Sealdah railway station area (a heaving Kolkata terminus). When Rina came to us, she would not speak. But Rina would engage whole-heartedly in art-based activities, at which she was especially talented, and for which, she was regularly praised and encouraged. Within the span of a few workshops, Rina began speaking and engaging. People, especially children, who have endured trauma, sometimes internalize the belief that no one cares, to such an extent that they see no point in talking to anyone. Because of this, they scarcely speak or cease talking altogether.
*The names of the children have been changed for child health and safety reasons.
---
Suggested read: "We don't have to limit ourselves by defining ourselves": #NLTTalks with photographer Victoria Krundysheva
---
RR: The Emotional Empowerment Workshops that are carried out at POW, could you tell us about this innovative approach?
Priya: First and foremost, POW helps to restore the lost childhoods of the most vulnerable children in our society, and helps them heal and grow into adulthoods that are happy and purposeful. How do we go about doing this? We use a model of emotional empowerment workshops along with special activities and events.
Our curriculum is designed by India's leading child psychologists and experts. Our activity therapies, in subtly therapeutic and imaginative ways, teach the children safety, trust, care and the like. As we have measured, this mitigates the emotional stress commonly found in the lives of the children and in doing so, translates into better self-esteem and focus, facilitating the development of key skills, enabling the children for the school curriculum. The workshops also become a space for children; a space that's associated with security and fun, which is essentially what childhoods ought to be about.
With the special events and outings we organize, we give the children unforgettable experiences. The idea is to invest in them, in ways that parents do in their children. It is often the best and the worst times from our childhoods that stand out. Our aim is to give the children some of the best times. Special experiences have included cinema trips, rock climbing, birthday parties, days out to parks, fun fairs, and even a cruise party. I was especially touched, when a child came up after the collective birthday party in a Delhi farmhouse and said, 'Thank you Didi, I had never dreamed I could ever have so much fun.'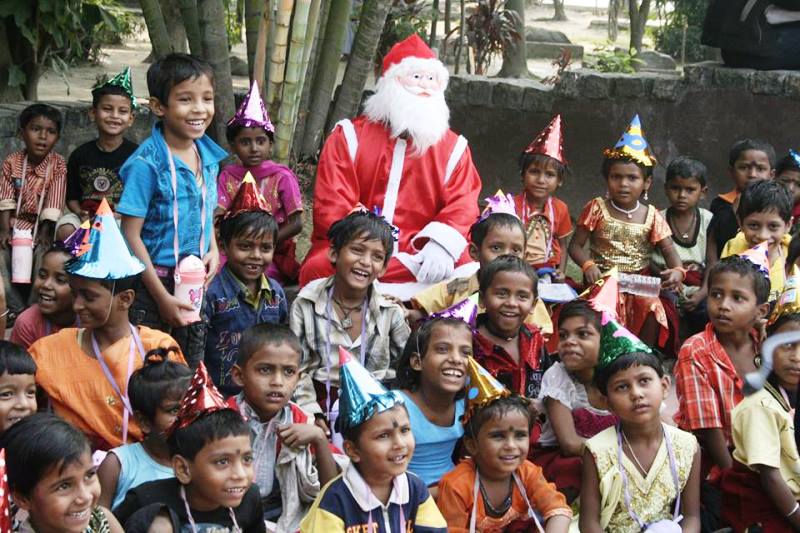 Image source: Priya Virmani
RR: How is your activity therapy rate against traditional therapy or counseling that child psychologists usually take up?
Priya: Children are usually not receptive to across the table therapy, more so, our children who have endured much hardship, and who often come to us with very limited cognitive and language skills. The psychologically-designed activity therapies that we take up are a very fun, imaginative, purposeful, and effective counseling mechanism. Children are also likely to more easily reveal in play, what would be difficult otherwise.
RR: Who are the NGOs in the same space or in general, whom you consider your role models?
Priya: My role models are the children I work with – their wonder, their laughter, their affection – they are my primary motivation and my inspiration.
RR: What are the long-term objectives of POW? What all would you want POW to have achieved in the next 5 years?
Priya: I'm a firm believer of 'the now' – if I do my best in the present, the future is likely to take the best care of itself. Having said that, my vision for POW for the next 5 years is that POW continues playing a POWerful role in challenging and shifting mindsets about NGOs in India; about sensitization towards our forgotten children; in spreading the message of the crucial importance of 'emotional empowerment being a fundamental part of education', and towards best practices in child health and safety.
RR: How, according to you, are underprivileged children treated in India, vis-a-vis the world? How would you like this to change?
Priya: The sight of underprivileged children in India is sadly so common that they have become invisible, i.e. people have largely become immune to them. They have all-round stressors (a psychological term for lack) – emotional, mental, educational, food, environmental, familial, and financial stressors. I did deliberate the opportunity of working with children in London's poorest boroughs (areas), but realized they did have some help at hand, unlike the children in India where there is no ground ceiling to poverty.
RR: What would you think is the role of media in sensitizing people, especially the youth, about the plight of these children?
Priya: By focusing on developmental projects (the good work that is happening) and luring the youth to get involved in working with these wonderful children, so they experience first-hand the beauty, wonder, and simply, the joy of being with them. Doing, participating, being personally involved, is the only way to build bridges between different strata of our society.
RR: Dr. Virmani, you being a professor, a political and economic analyst, and an international speaker, have been running Paint Our World successfully, for the last 7 years. How do you manage all this, so efficiently?
Priya: I'm still learning more effective ways of time management. Sometimes I do feel I need a 48-hour day, and on such days, I use a very effective analogy to help me put things into perspective. It uses the metaphor of a jar and pebbles, coffee beans and sand, which are symbolic of the different demands on our time – the pebbles being our most important tasks followed by the coffee beans and sand. If you insert the three things in the jar, in that order, you are likely to fit them all in, easily, but do it any other way and you will struggle. This analogy helps me with prioritizing, which is key to time management.
---
Suggested read: Does media play a role in perpetuating violence against women? Let's find out
---
RR: Do you have any message for young people who want to take up such novel initiatives, but have no idea how or where to begin?
Priya: It is not an easy space but if you are passionate about the cause it is a most meaningful space. You need truckloads of courage because challenges will come your way, and at times, they will seem many and constant. The test in such times is to keep counseling yourself, believe unwaveringly in the cause, and exhibit tenacity. Only then can you claim the space and the beauty that comes along with it.
Here's a selection of the paintings created by children from POW: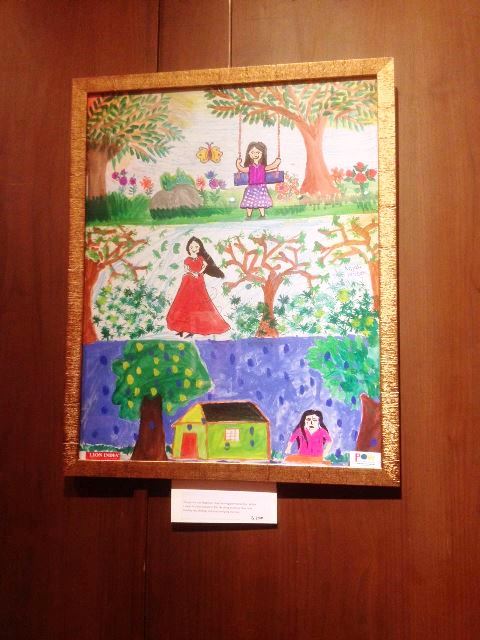 Image source: Priya Virmani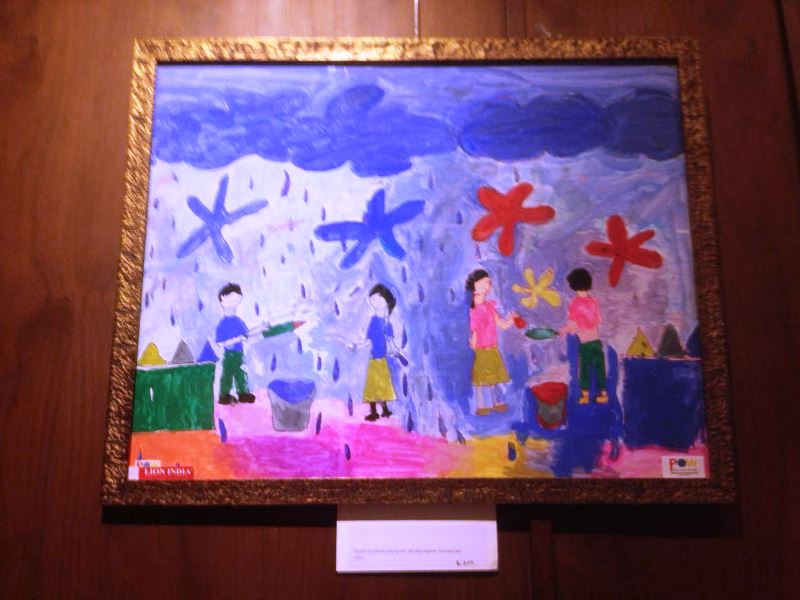 Image source: Priya Virmani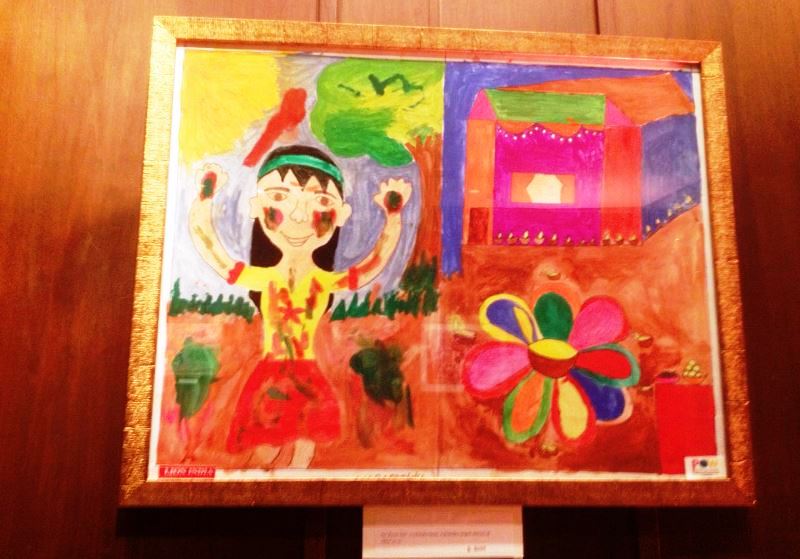 Image source: Priya Virmani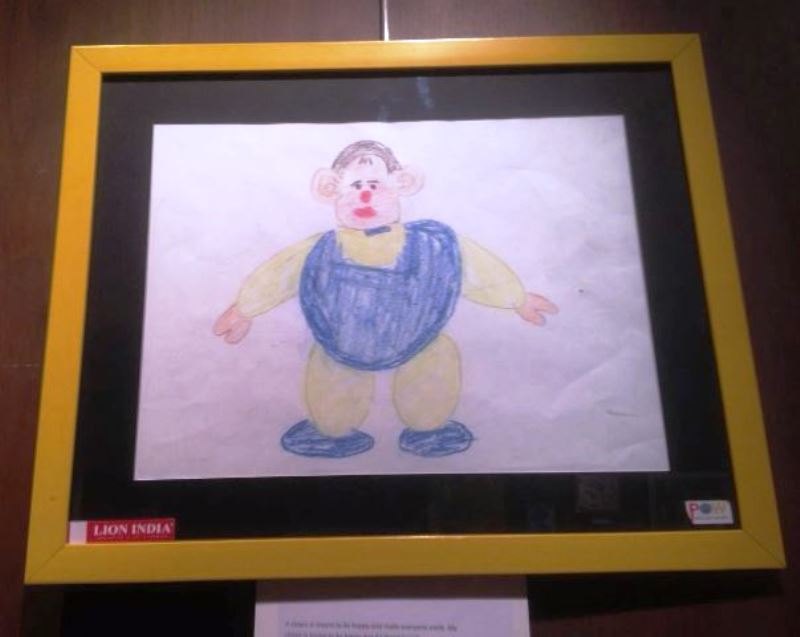 Image source: Priya Virmani 
NLT wishes Dr. Priya Virmani and POW all the best in their efforts to give the children that society has failed, a chance at a happy life, a life that they deserve. We salute her.
Featured image source: Priya Virmani 
Summary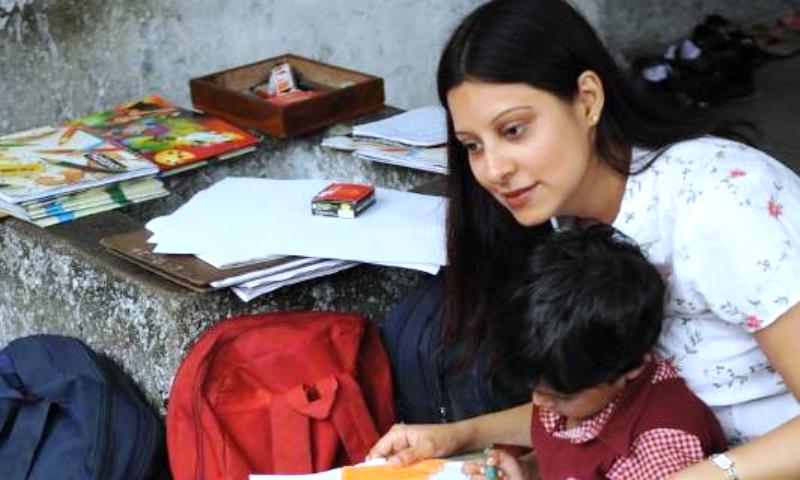 Article Name
#NLTTalks With Dr. Priya Virmani, The Entrepreneur Behind Paint Our World:
Author
Description
In conversation with Dr. Priya Virmani, founder of "Paint Our World", India's first ever charitable trust that empowers and emboldens children who have been victims of trauma and child sexual abuse.