Evans is a plus-size clothing retailer in UK, which, we currently adore. Wanna know why we love them? Here are 3 compelling reasons for you too to adore this retailer:
Evans is one of the very few brands in the clothing world that offers high-end designer wear in plus-sizes
During London Fashion Week in September 2014, Evans send a slew of curvy models down the runway, all of them clad in haute couture by the likes of Clements Ribeiro, Hama Kaul, Lulu Liu, and Giles Deacon
Evans pushed the envelope by giving fashion students a chance to design an exclusive plus-size collection for them
Still not enough to garner your admiration, eh? Well, we have one more reason that will sure turn you into an admirer right along with us.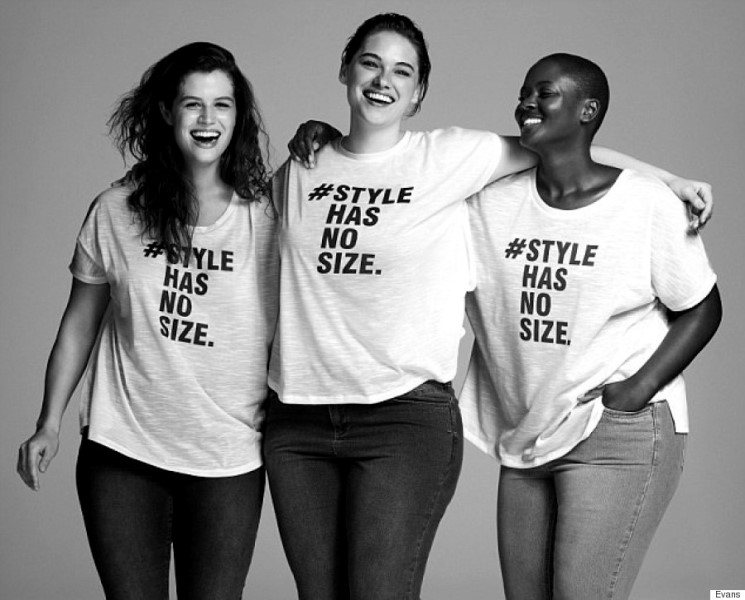 Image source: Evans
The stunt that Evans pulled at London Fashion Week was such a hit with the women that the plus-size retailer is launching a limited-edition t-shirt and shopping bag collection with the hashtag #StyleHasNoSize emblazoned on them. What's more, Evans will donate all of the proceeds from this special collection to the children's charity, The Rainbow Trust. The Rainbow Trust is an organization that offers monetary support for over 25% of the 6000 families in England that have a child aged 0 – 18 years of age who is suffering from a life-threatening or terminal illness.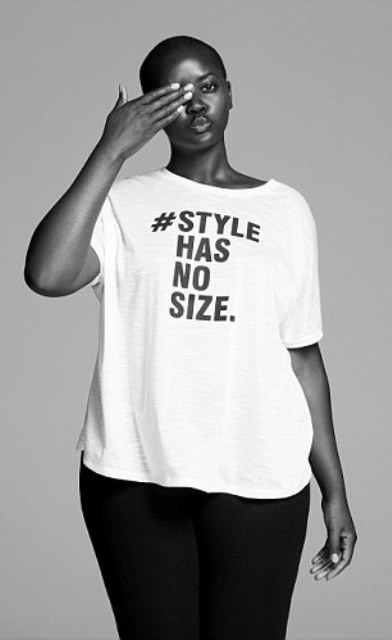 Image source: Evans
Speaking about the London Fashion Week success, a spokesperson for the company revealed to DailyMail,
"We could not have anticipated the reaction from customers; they responded in their thousands when this message was posted to the Evans Facebook page."
Further, the company added,
"This reinforced what we believe, that there is a fashionista out there who is confident and sexy, who is bold in her outfit choices and who isn't limited by her size. She is body beautiful and craves great style as well as acceptance in the fashion arena."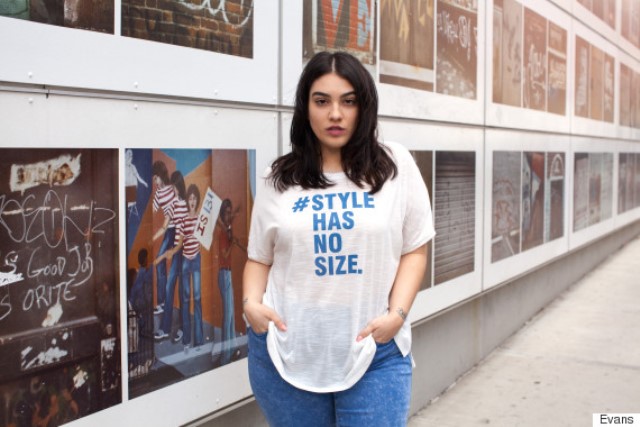 Image source: Evans
Speaking about the company's new statement, Style has no size, the spokesperson revealed that Evans aims to celebrate all women, regardless of their size:
"It's not about big or small, or fat or think – it's about proving that body confidence is the best accessory any woman can add to her outfit."
---
Suggested read: Lane Bryant lingerie's #ImNoAngel campaign takes a dig at Victoria's Secret
---
Whether a woman is size 6 or size 26, Evans wants to celebrate all of their bodies as is, and wants to send out a body positive image across the fashion industry.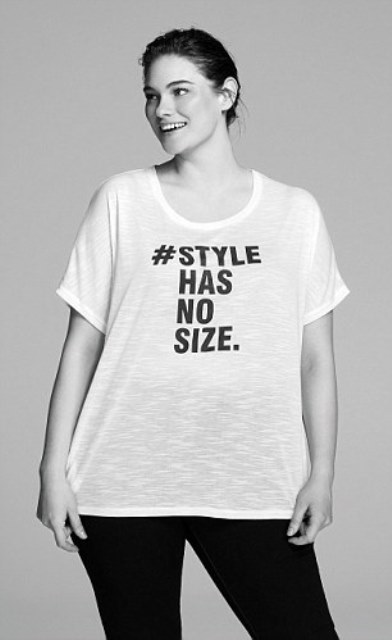 Image source: Evans
If you recall, this is not the first time that a plus-size clothing retailer has gone against the 'accepted' body standards of the fashion industry. Just a few weeks ago, Lane Bryant, the plus-size lingerie brand used plus-size models to send out the message that every woman, regardless of her size or shape, is beautiful. Of course, this #ImNoAngel campaign by Lane Bryant was a not-so subtle dig at rival, Victoria's Secret lingerie brand and its 'Angels,' who are all stick thin, with washboard abs, and mile long thin legs.
Well, whatever happens, it's a great way to be a woman in the twenty first century. You can be thin or curvy, tall or petite, fair or dark, every woman has a place in our society and the fashion industry. We're just happy more and more brands are embracing body positivity and are naysaying fat shaming. Kudos, Evans! Indeed, #StyleHasNoSize!
Featured image source: Evans
Summary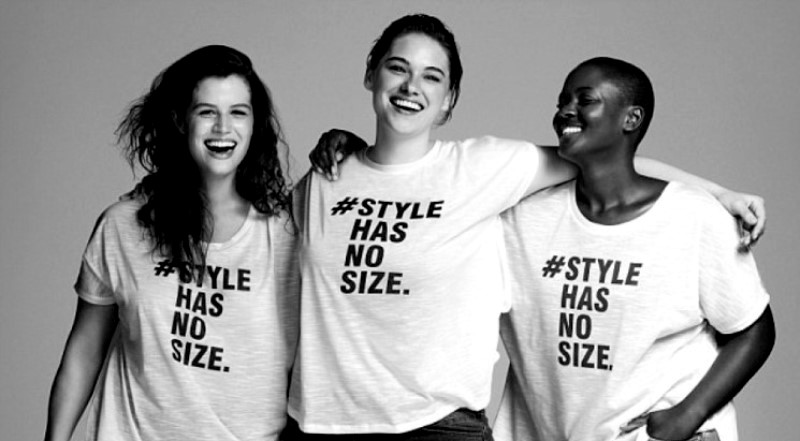 Article Name
Evans To Launch #StyleHasNoSize Limited-edition Collection
Author
Description
Plus-size retailer Evans is all set to launch its 'Style Has No Size' limited-edition t-shirts collection in June. And boy, are we happy about it!