The first step towards change is recognizing the issue at hand. For the longest time, we have lived in our privileged shells of power and indulged in ludicrous expressions of personal loss. News and media have labored, sometimes in association with the government, to bring our conscience a call for action. The greater percentage of India, struggling to achieve the basic means of survival often compromise on healthy units of living to achieve larger goals. The slow transmission of education to the rural areas leaves us responsible of inculcating necessary avenues of awareness. But the method endorsed in order to poke one's conscience, is heavily flawed. It is true that India has come a long way with the Central government investing revenue in elaborate awareness campaigns. The Bharatiya Janta Party, well known for its catchphrases, has left several jingles ringing in our minds. But the politics of awareness often resorts to scapegoating, victim blaming, and a shirking of the Central government's responsibility, at the dear cost of rural and compromised lives.
---
Suggested read: The Non-Vegetarian Who Cried, "Bakri Bachao!"
---
Take for instance, the 'Soch Jahan, Sauchalay Wahaan' campaign starring Vidya Balan, where she applauds Priyanka, a fellow village dweller, for taking the bold step of abandoning her abusive marital home, and demanding her husband to protect her dignity by constructing a toilet within house limits. At the end of the advertisement, she implores the viewer to request or force their partners to grant them their right to basic sanitation needs. We may also consider Amitabh Bachchan's Dettol 'Swachhata Abhiyan' advertisement, where, speaking of 'vikaas', he says, "har school mein jab shauchalay banega, har bachha shamman se padhega". The Centre seeks to associate widely known and appreciated public voices, with their messages, to attract the rural audience into watching the recordings. While the government has a rock-solid, researched selling strategy, they are surprisingly ignorant of their own role in the creation of the very market that they are appealing to.
This article by FirstPost, discusses the government's flawed understanding of the rural circumstance. "The advertisements convey the impression that people don't have toilets at home as a matter of choice – not compulsion – and they should mend their ways if they are serious about a cleaner India. The intention of the ad is genuine but as is the case with everything about the celebrity-driven Swachh Bharat campaign, it remains oblivious to ground realities." In a move that is always associated with the ruling party, the advertisement pushes the onus of action on the victim. The sentiment marketed by these campaigns painfully borders on the attitude of Rosseau's "great princess" who flippantly advised starving peasants to just "eat brioche". That the poor is not poor and disease-ridden because they want misery, is a concept that has eluded not just our government, but ruling parties through all of time.
An acquaintance (let us call her Saba), with her ancestral house in a village near Digha, often spoke of the hollow promises of the government regarding better sanitation facilities and ration. Her family had been promised a paved toilet within their compound for three years, and each election built upon previous promises that were never fulfilled. The lamp post in front of her residence functioned once in two weeks, and they were pushed to a point where foregoing an indoor toilet for extended hours of electricity per day, seemed like a good deal. Saba did not want to defecate in the open among prying eyes. This is not simply because she was used to an urban, clean lifestyle, and found her occasional visits to her hometown quite problematic. It is not just the urban that finds the absence of basic amenities rather inconvenient. The rural is not animal enough to forego any sense of shame or disgust. It is not out of choice that Saba's village took frightful steps in the dark and walked twenty minutes to reach the spot. For some, even the most basic requirements of everyday existence are beyond access, and this reality is never self-imposed.
Not only is the government playing a rigorous game of scapegoating, the reception from the privileged class also merits discussion. The Bharatiya Janta Party launched the 'Beti Bachao, Beti Padhao Yojana' on 22nd January, 2015, with an initial funding of Rs 100 crores. It sought to maim female infanticide, empower women, and give the rural female the rare privilege of being educated, which was erstwhile reserved for the men, only. The woman has always been perceived as an added furniture to the house, albeit one that is most useful. As the campaign took off, a section of the more privileged, instead of empathizing and lending unconditional support, invested in a sub-movement that some degenerates found hilarious. This group parodied the slogan and made it, "Beti Bachao, Roti Banwao". This article records the various responses to an unclaimed graffiti that read, "Kaise khaogey unkey haath ki rotiyan, jab paida hi nahi hone doge betiyan." (How will you eat the roti made by the women in your household, if you do not allow them to be born?)
---
Suggested read: Women In Leadership Roles Who Have Carved A Niche For Themselves
---
Karuna Nandy, an eminent Indian lawyer, retaliated with, "Make your own rotis, fool." But the slew of resistance that the ill-humoured action faced is not my point of discussion. What perturbs me is the very existence of it; the thought process that allows one to turn an awareness campaign into a poor excuse of a joke; the apparent death of empathy that is percolating through all tiers of the social class. We simply cannot afford to make patriarchal jokes, anymore. The statute of limitations on that particular genre of comedy has been reached. Our veins are saturated with jokes that are cracked at our expense, and needless to say, we find it very, very unfunny.
While working for a certain relief camp recently, we were trying to collect money, food, medicines, and clothes for the victims in question. A group of aunts received the donation request on WhatsApp, begun a very engaging discussion on the heaps of materials that they would contribute, and ended up staying silent for the two weeks when we were conducting collections. It pains me greatly to witness people becoming so comfortable in their privileged existence that they completely negate the existence of a lower strata; an immediate crisis of people who need their help more than that rotisserie chicken, or that packet of expensive cigarettes.
The reality is that you can hardly ever force somebody into a pool of basic humanity despite making them aware. You cannot compel a human being to be philanthropic or charitable unless they have a strong conscience, or are guilted into action. Sometimes, the performative empathy is born out of competition. "He has contributed a thousand bucks? I'll double it." This sentiment is reflected in ranking of charity money from celebrities, that the media regularly plasters across our home screen. While I appreciate help, irrespective of what the sentiment is born out of, it deeply worries me about where humanity is headed.
The crux of today's individualistic social condition lies in the dictum, "every man for himself". Even the grim aspects of everyday news are sometimes consumed as sheer entertainment. This article, speaking on the news media's tendency to fetishize tragedy, says, "It's entertaining, sure. But it blurs the line between fictional and real – the wars that are taking place are not scripted, the tearful farewells of the migrant crisis aren't temporary and the disasters unfolding on our screens are not conjured up solely for the TRPs." A small percentage of the viewership actually takes action post viewing these widespread "awareness campaigns", while the rest look at it as cheap TV. If one must stick to the term "awareness" literally, then of course the century is doing a brilliant job of telling people that certain issues exist, and that they need remedying. But the process is rendered useless if it cannot mobilise the audience to act for the greater good.
---
Suggested read: Are You Privileged? Be A Part Of The Most Important Discussion Right Now
---
Sreemoyee Mukherjee, speaking on this unfortunate consumer trend says, "It is not important to record how it happened, but why." We do not need pages after pages of gruesome details. We do not need jingles that sadly stick to our minds long after their failures have been exposed. We do not need campaigns that tell the poor how to live their life well, without giving them the resources. We need the Government and the urban dwellers to understand who caused these problems in the first place. We need to address and change political inefficiency from the grassroot level. So, the next time you stumble upon a report on suicide, natural calamities, social and class struggles, being sold in the garb of awareness, try to search for what the ruling party is doing to change it. Then, get off your armchair and do your part. Awareness campaigns are not meant to be lapped up as bright entertainment gimmicks, or dishes that you nibble at but do not pay for. They should appeal to your sensibility, and if they don't, then I'm afraid that it is high time for you to take up lesson on how to be human. Get up, and do something.
Featured image source: Google, copyright-free image under Creative Commons License 
Summary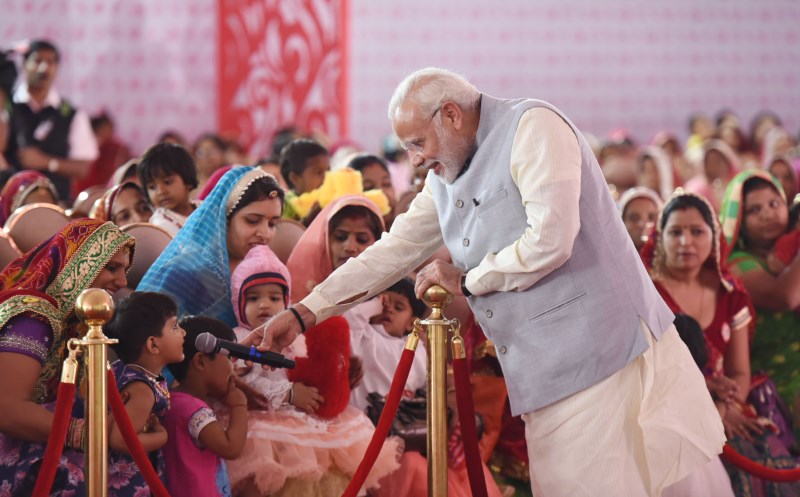 Article Name
Politics of Awareness: Victim Blaming, Shame, and Lost Empathy
Author
Description
The politics of awareness resorts to scapegoating, victim blaming, and the shirking of govt.'s responsibility, at the cost of rural and compromised lives.