Seems like the Internet is hosting a championship for the most ridiculous challenges ever. And the latest one to be darting towards the finish-line (after the inane condom-snorting, ludicrous cinnamon-swallowing, and the vapid eat-a-chili one) is the belly-button challenge.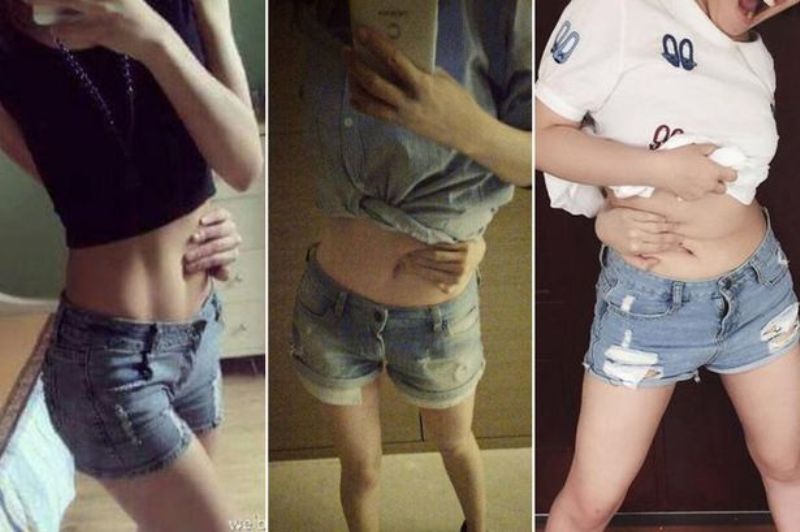 Image source: Weibo
With over 170 million hits already, this latest craze, that is making its online presence felt since Wednesday, is seeing people posting selfies of themselves while attempting to touch their bellybuttons by reaching around the back as a way of attesting that they have a fit body, good curves, arm flexibility or maybe plain stupidity?!?! I can't really say.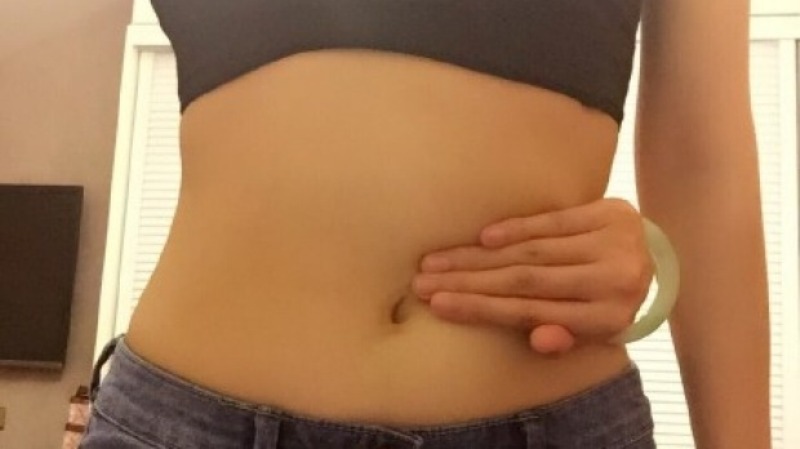 Image source: Weibo
Intended to provide some 'thinspiration' to millions worldwide, the challenge joins the league of several other misguiding and misleading e-crazes that stem from some sketchy, obscure science. Needless to add, the US research that was mentioned in the original post of the belly button challenge too has gone unidentified.
---
Suggested read: Shorter the skirt, larger the discount: A Chinese restaurant's sexist marketing gimmick
---
Trending on Weibo, the Chinese equivalent of Twitter, the challenge has, sadly, taken celebrities in its stride too. Actresses like Zhang Jiani and Yang Mi are a case in point.
Image source: Weibo
Image source: Weibo
Whether they are attempting it for sheer fun or really endorsing fitness of the 'conformist' kind that promotes a certain conventional body type and body image that the media keeps bombarding us with is contestable, but the fact that there is a 'grim' side to these fun challenges that keep popping up on the social media scene every week or oftener cannot be ignored. Jolene Tan, a senior manager at Aware – an organisation in Singapore which champions women's rights said:
"Quirky poses and pictures can be fun but, sometimes, they also become expressions of competitiveness or insecurity."
She added that the bizarre trend is "one more way of scrutinizing women's bodies to see whether they are 'good enough'" and warned:
"We need to do more to promote acceptance of diversity in women's bodies."
Other experts, too, have claimed that the challenge does not necessarily relate to fitness and rules out the fact that some people might just have longer and flexible arms that'd make touching their belly buttons round their back a piece of cake! The same has been evinced by the selfie of the 'Buddha' boy whose photo of touching his beer belly button has since gone viral.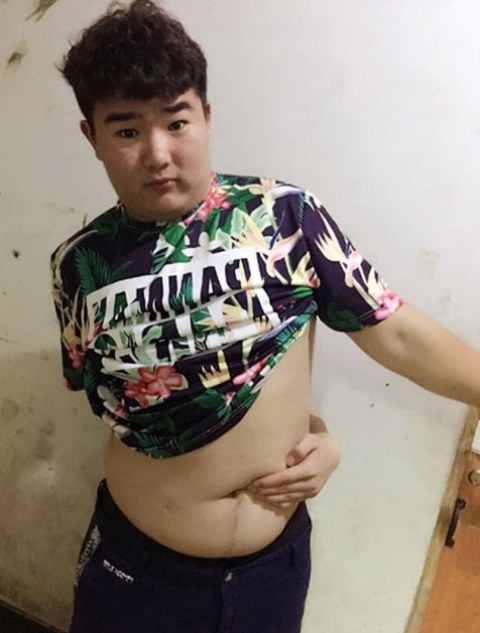 Image source: Weibo
The photo has garnered over 10,000 likes and 2,400 comments, some of which include:
"You go Buddha! Show the skinny girls how it's done."

"I always root for the underdog. Now I don't feel so inadequate about not being able to touch my belly button."
Well, all we'd like to say is that we are sickened to the core with such fatuous challenges and would really like to see something that can be the perfect blend of purposive fun and empowering actualization! We are waiting, REALLY!
Featured image source: Weibo
Summary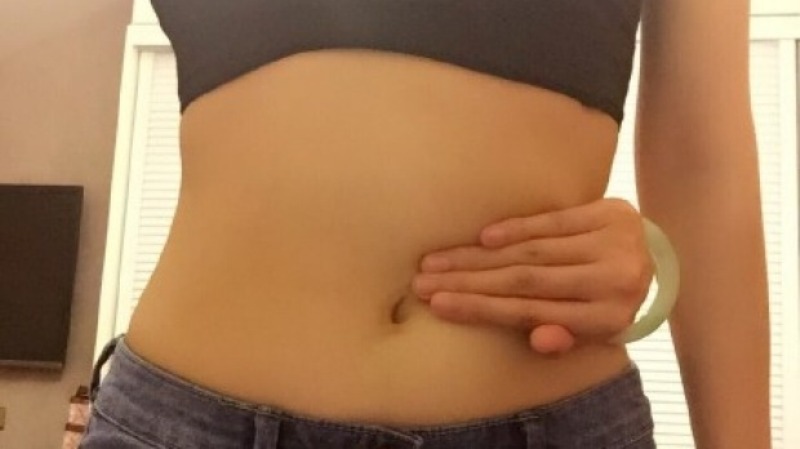 Article Name
Check Out The Ridiculous Belly Button Challenge To Grip The Internet
Author
Description
And the latest fatuous challenge to take the Internet by storm is the belly button challenge! Check out the ridiculousness of the challenge!