The verb "to cuddle" means "to hold close in one's arms as a way of showing love or affection". Cuddling someone brings a sense of togetherness, warmth and companionship. Our earliest memories of this sense of connection with another person is with our parents, when we're too young to appreciate it. And as we grow old, we crave this in our partners. But what if you're single, or divorced, or your partner isn't in a position to cuddle you?
Fikar not, for there is a professional cuddler, who fills in this gap in your life.
Meet Samantha Hess. She is one among a rising breed of professional cuddlers in the USA, who provides this unique "therapy" to those in need of a good cuddle. Samantha is a native of Portland, Oregon, and she started her career as a professional cuddler in the summer of last year. Her website, cuddleuptome.com, is quite interesting.
"Let's hold hands and cuddle up on the couch, or listen to some soft music while we curl up in your bed – I am happy to be the big spoon or the little spoon. My purpose is to make you feel comfortable, loved, and appreciated." This is one of the first things you come across on her website.
Apparently, the idea for this venture came to her when she saw a guy with a "Free Hugs" sign at a local market. Another man stood next to him with a sign "Deluxe hugs, $2" sign, and people flocked to him. After about a month or so, Samantha learned of a woman living across the country in Rochester, New York, who ran a cuddle parlor called The Snuggery. The business was booming. This cemented her decision to make this her dream job, and CuddleUpToMe was born.
Samantha had just come out of a 13-year relationship, and was struggling, but there was an inherent need to be accepted and loved. That was her lightbulb moment, she acknowledges.
Since last summer, she has snuggled up to lonely 24-year-olds who work the graveyard shifts, the chronically depressed, one woman, and a lot of single dads. About 90% of her clients are men between the ages of 20 and 75, and she says many suffer from severe traumatic diseases or disabilities that prevent them from having frequent human contact. Samantha says that her brand of "therapy" is meant to rejuvenate the other person, and she calls her service a 'massage for the mind'.
Within 24 hours of her first session with a client, she usually gets a phone call or email about how much it meant to them. But not all sessions end up bringing the warm and fuzzies. Her cuddling contributed to one marriage ending. She has been accused of being a prostitute, some people view her business with skepticism, and even others things her venture to be a big joke. She's been solicited for sex, she's been asked to star in an amateur pornography flick, both which Samantha has declined politely.
Charging $60 an hour of cuddling, Samantha cozies up to men and women of all stripes and ages in movie theaters, parks, clients' bedrooms. She'll even wear glittery makeup and put her hair down, if her client wishes her to. Socks, the colors of the tank tops, t-shirts and capri pants she dons during these sessions are optional.
Before accepting a client, she meets them for coffee at public places. Only if she gets a good feel about their character does she agree to work with them. All clients have to sign a full-page waiver with preset rules and boundaries. Samantha emphasizes that it is only appropriate to touch her where it would be okay to touch a child. If she's uncomfortable with anything, she gives her client two taps to signal for them to stop. Regardless, she carries a non-lethal weapon to each session, and she gives the name of each client, the address and the time of their appointment to a third party.
Samantha's job, however, hasn't put a wrench in her love life.
Robert Ems, her boyfriend is "totally stoked that she can see those people and still find something special" in him. Robert and Samantha hit it off after she appeared on the Ed Forman Show last August, where Ems works as a producer.
Samantha plans to open her first retail store and create a national cuddling certification through a 40-hour training program. Looks like this petite lady is out to make cuddlers out of even the most reluctant and rigid people.
Way to go, Samantha!
Featured image source: Google, copyright-free under Creative Commons License
Summary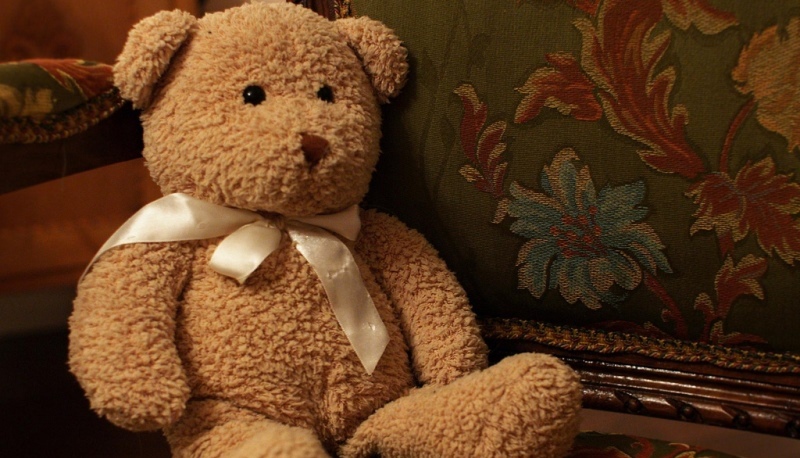 Article Name
Samantha Hess - the professional cuddler
Author
Description
This warm & friendly lady has made a career out of cuddling strangers. Sounds strange? Read on to know more about this professional cuddler.