The author of "Mouthful of Forevers", Clementine von Radics is the founder of Where Are You Press. She lives in Portland, Oregon.
Here is a list of some of the best poems by Clementine that we believe will strike a chord with you.
---
Suggested read: Take Your Broken Heart, Turn It Into Art: Here's Mari Andrew Doing Just That
---
Best poems by Clementine von Radics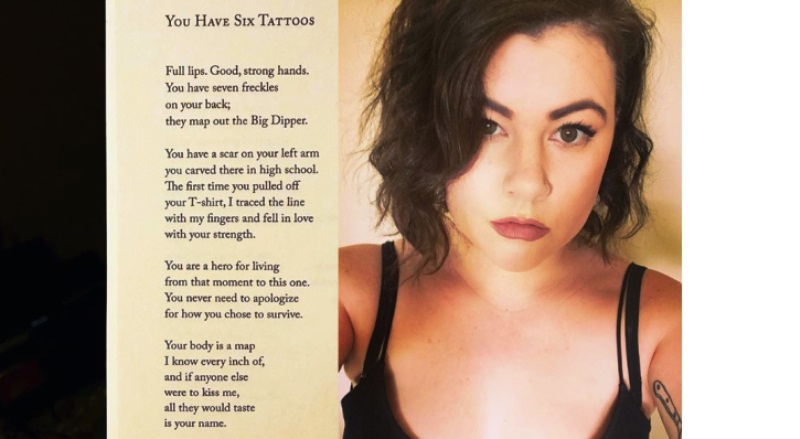 Image source: Instagram
This is how we heal
"I am not the first person you loved.
You are not the first person I looked at
with a mouthful of forevers. We
have both known loss like the sharp edges
of a knife. We have both lived with lips
more scar tissue than skin. Our love came
unannounced in the middle of the night.
Our love came when we'd given up
on asking love to come. I think
that has to be part
of its miracle.
This is how we heal.
I will kiss you like forgiveness. You
will hold me like I'm hope. Our arms
will bandage and we will press promises
between us like flowers in a book.
I will write sonnets to the salt of sweat
on your skin. I will write novels to the scar
of your nose. I will write a dictionary
of all the words I have used trying
to describe the way it feels to have finally,
finally found you.
And I will not be afraid
of your scars.
I know sometimes
it's still hard to let me see you
in all your cracked perfection,
but please know:
whether it's the days you burn
more brilliant than the sun
or the nights you collapse into my lap
your body broken into a thousand questions,
you are the most beautiful thing I've ever seen.
I will love you when you are a still day.
I will love you when you are a hurricane."
I like poetry better than therapy anyway
"I stopped going to therapy
because I knew my therapist was right
and I wanted to keep being wrong.
I wanted to keep my bad habits
like charms on a bracelet.
I did not want to be brave.
I think I like my brain best
in a bar fight with my heart.
I think I like myself a little broken.
I'm ok if that makes me less loved.
I like poetry better than therapy anyway.
The poems never judge me
for healing wrong." 
Haunted by me
"I pity the woman who will love you
when I am done. She will show up
to your first date with a dustpan
and broom, ready to pick up all the pieces
I left you in. She will hear my name so often
it will begin to dig holes in her. That
is where doubt will grow. She will look
at your neck, your thin hips, your mouth,
wondering at the way I touched you.
She will make you all the promises I did
and some I never could. She will hear only
the terrible stories. How I drank. How I lied.
She will wonder (as I have) how someone
as wonderful as you could love a monster
like the woman who came before her. Still,
she will compete with my ghost.
She will understand why you do not look
in the back of closets. Why you are afraid
of what's under the bed. She will know
every corner of you is haunted
by me." 
I'm still here though
"A long time ago, before I even met you, 
someone replaced my chest with a broken record.
For years, it's been stammering through
the same old tune.
I want you to know I'm trying.
I quit smoking. I'm doing yoga. And those days
I wake up wishing for death are getting fewer
and farther apart.
No, I'm not ok. But I haven't been ok
since I was 11, maybe 12. I am still here though.
I'm still breathing. For me, sometimes, that
will have to be enough" 
---
Suggested read: Shinji Moon Soothes Your Bruised Soul With Poems As Soft As Egg White
---
My heart is an old house
"But my heart is an old house
(the kind my mother
grew up in)
hell to heat and cool
and faulty in the wiring
and though it's nice to look at
I have no business
inviting lovers in." 
I'm looking for reasons to love you
"I thought leaving you would be easy, 
just walking out the door
but I keep getting pinned against it
with my legs around your waist and it's like
my lips want you like my lungs want air,
it's just what they were born to do so
I am sitting at work thinking of you
cutting vegetables in my kitchen
your hair in my shower drain
your fingers on my spine in the morning
while we listen to Muddy Waters, I know
you will never be the one I call home
but the way you talk about poems
like marxists talk of revolution
it makes me want to keep trying.
I'm still looking for reasons to love you.
I'm still looking for proof you love me." 
How I bleed
"The difference 
between being loved and being fucked
is I can't remember how the first feels.
I come to bed quiet, kiss with my eyes closed,
hate how easily I touch you.
Find me the sweetest boy, with a heart
more hopeful than spun sugar on a hot day,
I will teach him the meaning of meaningless
nights. The whole time, every moment, wishing
he'd crack me open, rib by rib, to see
how I work. How I bleed."
I don't know how to turn that into poetry
 "It's 11 am and I'm sitting in a restaurant 
3 beers in. Believe me, even I'm surprised
I'm still alive sometimes.
I have been drinking about you for 2 days.
Lately you remind me of a wild thing
chewing through its foot. But you
are already free and I don't know what to do
except trace the rough line of your jaw
and try not to place blame.
Here is the truth: It is hard to be in love
with someone who is in love someone else.
I don't know how to turn that into poetry." 
My heart is a crime scene
"Everything about my heart is a crime scene.
I drink to forget things it takes me 2 beers to name.
I pour my breath into things only worth forgetting.
I have nothing left to say to the ghosts.
Their cold hands and bitter mouths keep kissing me awake
when I have asked them nicely and then not-so-nicely
to be left alone.
I have nothing left to say to the ghosts.
Two decades full of nothing but monsters and crime scenes
and sometimes I am the monster and sometimes
I am the crime scene. There is nothing I would undo
so much as things I wish would wake up forgotten." 
---
 Suggested read: #NaPoWriMo The Best Poems By Vikram Seth, The Suitable Boy!
---
This is all we have on today's post on the Best Poems By Clementine von Radics. This is, however, not an exhaustive list, and if we have missed out on some of your favorites, then please feel free to add them in the comment section below.
Featured image source: Instagram 
Summary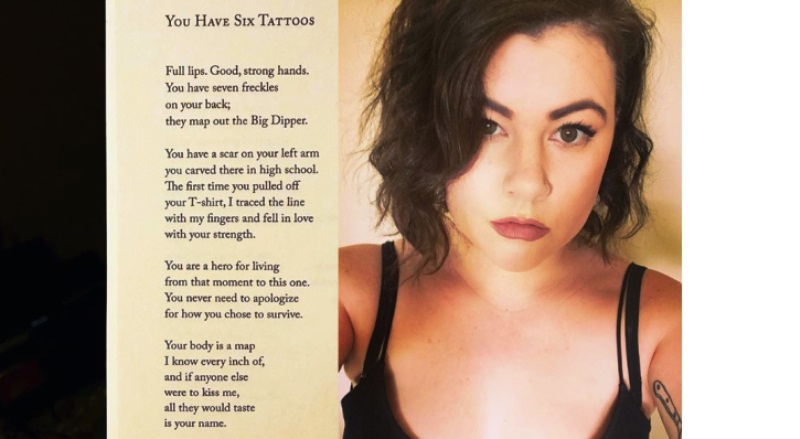 Article Name
Clementine von Radics Makes Poetry Better Than Therapy
Author
Description
Here is a list of some of the best poems by Clementine von Radics that we believe will strike a chord with you.