In a country fraught with unwarranted attacks on young, consenting adults by police and vigilante groups alike on charges of what they deem 'public indecency,' StayUncle, a unique startup launched by Sanchit Sethi, a BITS-Pilani graduate, enters like a messiah.
A Delhi-based startup, StayUncle has taken a bold, yet welcome step to undermine the regressive mindset of these self-appointed guardians of 'Indian culture' and help consenting unmarried adults to book a room, without any hassle, discomfort or qualms about safety.
There is no law in India that prohibits (unmarried) couples from renting a room," Sethi said in an interview. "As long as you have a government identity card, you should be given a room. We don't live in the 1950s anymore. What we are trying to do is change the mindset of hoteliers."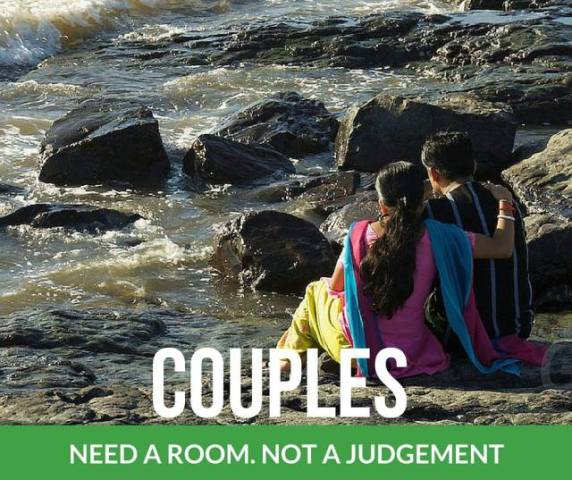 Image source: StayUncle/Facebook
While Sethi's initial business plan was to offer hotel rooms for short durations to travelers, they were overwhelmed by the number of enquiries coming in from unmarried couples. That's when Blaze Arizanov, a digital marketer and Sethi's business partner, re-worked the model and began all over again.
"What was surprising was that 99% of the enquiries we were receiving were from unmarried couples looking for rooms," said Sethi. "We started fresh all over again. This time, with the focus on unmarried couples."
---
Suggested read: Why Pratyusha Banerjee's death is a stark reminder of India's most silent killer
---
In December 2015, Ace Residency, a budget hotel in New Delhi's up market Greater Kailash neighborhood, partnered with StayUncle. This was the first hotel to sign up with StayUncle's revised model of allotting rooms to unmarried couples.
Since then, the company has tied up with 34 hotels in the capital and 10 more in Mumbai. Now, even marquee properties such as the Trident and Oberoi have proceeded to join them. Over the next few months, StayUncle will also start helping young people plan surprise parties or travel, with the intention of building an ecosystem around unmarried couples. The company has also received its first angel investment of a few lakhs from Ajay Naqvi, the country marketing manager for Airbnb.
"Out of 10 hotels we speak to, only two or three eventually sign up," said Sethi. "This is a new industry and people often see this as going against the culture of the country and there is always the fear of moral policing." However, in the past three months, the company has already catered to some 200 couples.
Despite the challenge, Sethi seems sure of bringing about the change we've, hithertofore, simply been unleashing our keyboard activism against- and we are glad for that! The fact that he knows this isn't illegal and has taken on the risky, yet progressive AND sustainable step toward helping the country break free of its regressive mindset shackles is heartening. As more and more hotels sign up and StayUncle builds its brigade of satisfied customers, we only hope to see the change trickle down and seep into the rest of society.
Good luck, Sanchit and team!
Featured image source: StayUncle/Facebook
Summary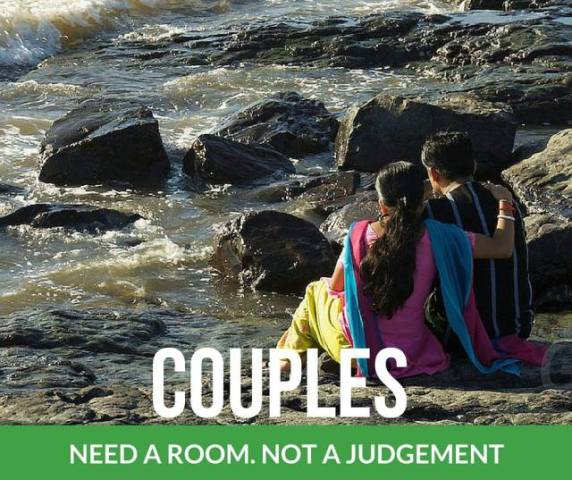 Article Name
Sanchit Sethi's Unique Startup, StayUncle: 'Couples Need A Room. Not A Judgment.'
Author
Description
Stay StayUncle! Grow! Rock! :)