The Common Admissions Test (CAT) exam is considered the world over to be one of the toughest entrance exams. As is well-known, the exam is widely taken every year – 1.68 lakh applicants in 2014 – and those who clear the same get to take a shot at one of the 19 prestigious Indian Institute of Management (IIMs) and other business schools that accept the scores, to learn the fundamentals of management.
This year, 16 applicants have attained the rare 100 percentile score, thus topping the results table. Of the 16, there are about 5 students from Indian Institute of Technology (IITs) and Birla Institute of Technology & Science (BITS) Pilani. Two are from the Delhi region while there is representation from Indore, Kolkata and Bangalore too.
The most interesting thing about this list is that there is a lady who is part of this elite list of students who were able to achieve the best scores. It has to be lauded since she is the first lady since 2009 to top the exam. This comes at a time when engineering and management institutes across the world are doing their best to encourage women applicants and provide all support needed. Hopefully, all of this will lead to more women leaders in the future. Dr Rohit Kapoor, the convenor for CAT 2014 said while announcing the results "We want to congratulate her for the achievement. It's a rare distinction for girls on CAT. She has done remarkable well in both the sections of the test and we like to wish her success as we need women leaders. IIMs has in the recent years are trying to make the campuses more inclusive and in at least last three years more girls are scoring high in the test."

The lady, Neha Manglik, is a bright youngster from the New Delhi region and was ranked 5 in the CMAT exam in September 2014.
Here's everything you need to know about her:
Where she is from
Neha did her schooling from Ahlcon Public School, Mayur Vihar, Delhi.
"My schooling has been very good. Most important thing they taught me is the (sic) along with academics even my co-curricular activities are equally important and that has really helped me develop my personality.
What she is doing now
She is a Chemical Engineering student at BITS Pilani.
"…Similarly for BITS, they have zero attendance policy and encourage us to do well in other fields which helped me. The Zero attendance policy in college helped me a lot in concentrating on the CAT 2014 preparations"
What she wants to do next
She has expressed interest in choosing the foremost management institute in India, IIM – Ahmedabad, if she is able to clear the next stage of selection.
"Right now my aim to go to a good college and learn the management principles which will come handy in all walks of life."
Her preparation mantra
Studying regularly and in a systematic manner is the most common thing we hear from similar exams. She has something more to add.
"I had been doing mathematics and logical puzzle thanks to my father since my school days and so my basic preparation has been done there. For the final test I have been preparing for a year."
Her interests
She is interested in a diverse range of topics ranging from poetry to hip hop music. She is also a fan of the singers Enrique Iglesias and Celine Dion. She is also an avid follower of a few anime series.
An inspiration to other girls
What does she have to say to other girls who are aspirants to become management leaders?
"Girls are as good as boys and always remember one who wins is the one who things we can. The moment they believe they can do there is no stopping them. They have to change their perception on themselves."
Here's wishing this young lady a bright future with loads of success! Leave your wishes in the comments!
Summary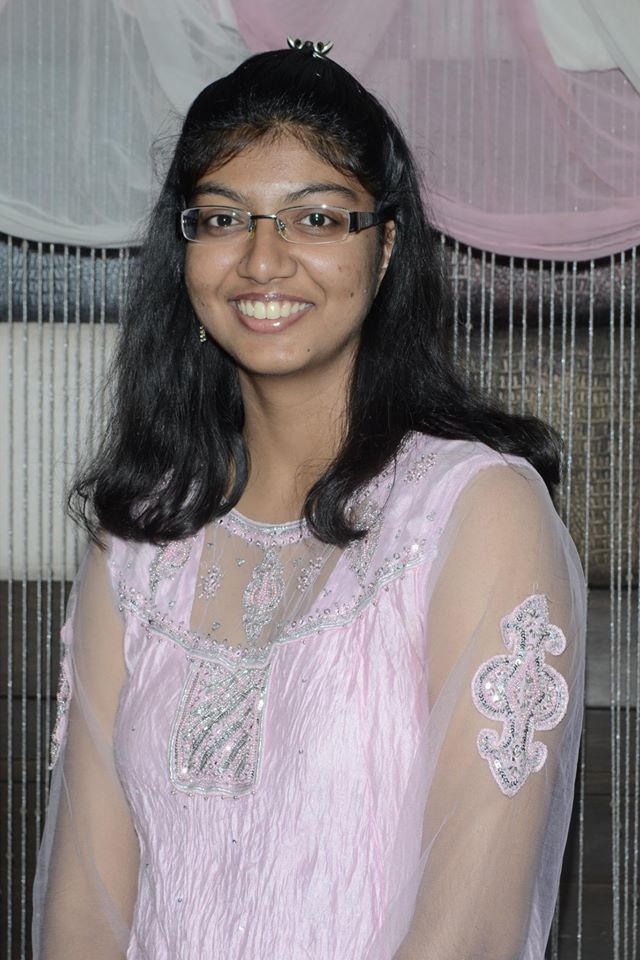 Article Name
Less known facts about Neha Manglik the CAT 2014 topper
Author
Description
Neha Manglik is the only woman since 2009 to score the 100 percentile score in CAT exam. Here's everything about this bright young lady