If you suffer from excessive sweating, then you might be having a medical condition known as Hyperhidrosis. It is a common condition that is already experienced by millions of people the world over. Apart from the early chances of dehydration, Hyperhidrosis patients also suffer from the lack of fashion choices. The production of so much sweat can make it hard to find the right clothing for hyperhidrosis sufferers.
---
Suggested read: Why The Year 1960 Is Important For A Fashion Aficionado
---
My best friend and a close family member also suffer from the same problem. A while back, both of them told me how embarrassing it can be to wear something as basic as a plain white shirt. If you are also going through the same problem, then don't worry. I have come up with some creative clothing ideas for Hyperhidrosis patients that you would love to follow right away.
What is Hyperhidrosis?
Ideally, Hyperhidrosis is a medical condition in which an individual sweats more than the average amount. It happens due to overactive sweat glands. People having the condition can have excessive sweat production on their entire body or specific areas like palms, armpits, back, face, neck, shoulder, feet, etc. The body temperature of Hyperhidrosis patients rises quickly from triggers like heat, exercise, and even hormonal changes.
It has been discovered that almost 5% of the total world population (more than 360 million people) suffer from Hyperhidrosis. Though, the condition is mostly not diagnosed properly as people don't talk about it so openly.
Why people with Hyperhidrosis have limited fashion choices?
Apart from causing a few medical issues, Hyperhidrosis can be emotionally taxing as well. A friend of mine told me how he finds it hard to wear formal shirts as it quickly develops sweat patches near his underarms, which looks pretty embarrassing. If the fabric is not right and the place has no ventilation, then it can be a nightmare for a Hyperhidrosis patient. It doesn't matter if its winter or summer, formal or casual clothes, Hyperhidrosis sufferers always have limited fashion choices.
What smart fashion choices can you make?
Since people with Hyperhidrosis can find it hard to dress the usual way, they should take care of a few things beforehand. To make choices regarding smart clothing for Hyperhidrosis sufferers, one can follow these suggestions.
It is all about the right fabric!
First things first – you need to make sure that the fabric of the clothes you are wearing should be skin-friendly. Fabrics such as silk, polyester, rayon, or synthetic are not suited for Hyperhidrosis sufferers. Try to include more linen and cotton clothes in your wardrobe. Avoid blended clothes as much as you can.
Cotton is an excellent sweat absorber and will make sure there is no embarrassing stain on your clothes. On the other hand, if you are wearing a polyester top, then even a minimum amount of sweat can leave a prominent mark.
Choose the right colors
Apart from the fabric of the cloth, its color can also play a crucial role. It has been observed that colors like white and gray can get sweat stains quite easily. While pastel shades might be in these days, they are quite bad with hiding sweat as well.
If you sweat a lot, then you should go with darker shades like navy, dark green, brown, maroon, and so on. If everything else fails, then go with a basic black. The color never disappoints and is the best way to hide sweat.
---
Suggested read: 12 Stunning Grammy Outfits That Will Make You Wanna Be A Fashionista!
---
Follow a layered clothing approach
This is undoubtedly the best suggestion that every Hyperhidrosis sufferer should follow. If you simply wear a single layer, then it would be quite easy for others to notice the sweat marks. Therefore, you can follow a more layered approach while dressing up.
In winters, you can follow this without any hassle. Ideally, we can easily dress up 3 layers in winters without standing out. In summers, you can wear lighter shades and thin layers. Go with a more subtle approach and don't wear tight layers. Keep it breezy so that your sweat glands would have enough air to breathe as well.
Buy breathable clothing
Yes! There is a whole line of breathable clothing out there manufactured by numerous brands. I bought a pair of breathable socks a few years back and it literally changed my clothing experience. These days, breathable fabric is used to make almost every major clothing item like shirts, trousers, dresses, etc. Breathable denim is not only comfortable, but is also the "it" thing in the town, which will certainly elevate your style appeal as well.
Breathable clothing is made of natural fabric and is extremely lightweight yet durable. It allows the flow of air and keeps our body temperature low. Also, it absorbs the moisture and the sweat so that your clothes won't have an unwanted sweat patch.
Always keep a backup
If you suffer from Hyperhidrosis, then there must have been a time when you had the thought of keeping backup clothes with you. I know carrying an extra pair of clothes all the time is not possible. Though, you should always maintain a backup at the places you visit daily like work or school. Simply keep a cotton shirt and a pair of linen pants in your locker or desk. You never you, your backup clothes might end up saving you someday from an embarrassing situation.
Do you really need that hat?
While a hat might seem like a fashionable accessory, it can increase your body temperature quite easily. This can make your body sweat more in less time. Therefore, if you are wearing a hat only to flaunt, then I would recommend skipping it. In mild winters, try not to wear a heavy woolen hat. Cover your ear and leave some part open to breathe.
Buy an absorbent undergarment
If you are suffering from Hyperhidrosis, then getting a pair of absorbent undergarments is a must. Unlike the popular belief, your undergarments can help you a lot to cover the excessive sweat. Since they are made of a light fabric, they can absorb the extra moisture from your body. At the same time, it works as an added fabric layer as well.
Not just winters, you can consider wearing absorbent undergarments in summer as well. If you haven't tried them in the past, then it might take a while for your body to adjust to them.
Level-up your shoe game
A lot of people get excessive sweat on their feet. If you have the same problem, then make sure your shoes are breathable. Avoid getting a pair of tight shoes and make sure there is enough space for your feet to move. Most of the casual and sports shoes out there already have an extra layer of breathable lining. Some formal shoes as well are made of skin-friendly materials that will let your feet breathe.
Besides getting a pair of comfy shoes, you should also get socks made of breathable material. Wash them on a regular basis and even moisturize your feet every once in a while.
Avoid bags and excessive jewelry
Shoulder and hand bags can often end up leaving a prominent patch of sweat. If they are made of leather or any other blended material, then they can particularly make things harder for you. Even if you are carrying a backpack, it can restrict the movement of fabric and accumulate sweat on specific areas.
Additionally, metal jewelry can also accumulate sweat and increase the temperature of your body. If you wear bands and other accessories, then you can see a prominent tan caused by them. Therefore, you should try to avoid these accessories and get a basic look instead.
Know your body
In order to make smart choices regarding clothing for Hyperhidrosis sufferers, it is important to be familiar with one's body. For instance, some people have certain areas that produce more sweat. Mostly, it is underarms, neck, or feet. While dressing up, you should make sure that you are giving enough breathing space to these areas. You can also be extra cautious and cover your tracks after knowing how your body reacts to heat.
Try new things!
Most importantly, never hesitate in trying new things. You never know which fashion choice might end up being a life-saver for you. Girls out there can wear draped tops and guys can try some smart sleeveless t-shirts to make sure that too much sweat won't accumulate near their underarms. You can also make the most of cut-outs and other styles to let your skin breathe. Try to wear denims and shorts on casual occasions to keep it cool.
---
Suggested read: [Insta-Celeb Series] Let Selena Gomez's Style Fashionspire You!
---
I'm sure that after following a few of these suggestions, you would be able to make a big difference in your life. These clothing suggestions are not only comfortable, but they will also elevate your overall style quotient effortlessly. Feel free to give them a try and share your feedback with our readers in the comments below.
Featured image source: Google, copyright-free image under Creative Commons License 
Summary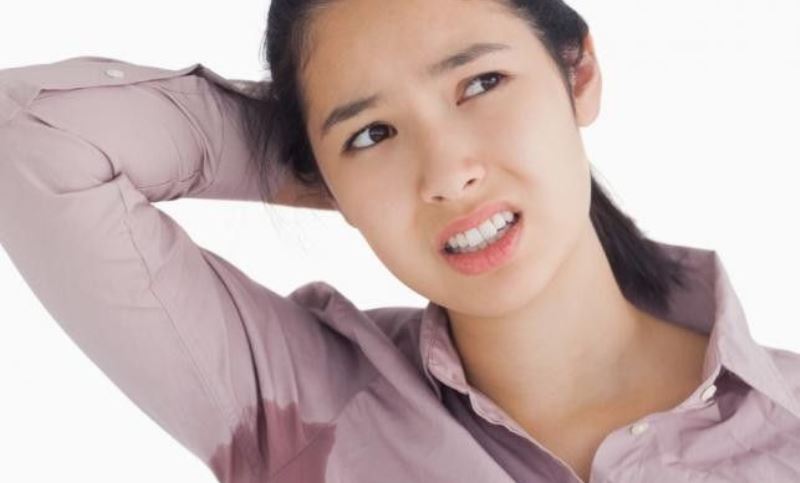 Article Name
Smart Clothing For Hyperhidrosis Sufferers
Author
Description
To make choices regarding smart clothing for Hyperhidrosis sufferers, one can follow these suggestions.