Award functions are a time of celebrating the art our favorite celebrities have created over the past years and giving them due recognition for it. While cynics like me think that this is the time of the year when celebrities are at their most ostentatious, and the show business industry is at its glitziest best; ignoring the struggles of the rest of us and basking in their own ignorant and sometimes undeserved glory. 😉
But you have to admit that the little voice inside of us which yearns to be heard and seen in the limelight is delighted during awards ceremonies. The stage, the lights, the cameras flashing constantly, the who's who of the showbiz industry are all guilty pleasures that we yearn to experience at least once in our monotonous, ordinary lives, don't we?
And the clothes! Don't even get me started on the clothes. No awards ceremony is ever complete without the grandiose and gorgeous outfits celebrities wear. The gowns made of the softest satins and the most delicate silks, the tuxedos that seem like they were handmade personally by the gods to be worn by us mere mortals, the stunning jewelry encrusted with the finest and most precious of stones, shoes that fit perfectly as if you were the person that Cinderella's story was inspired by; all of us secretly look forward to seeing what the stars are wearing on their biggest nights.
It so happens that sometimes we may completely forget about the awards, but the outfits still remain fresh in our memories. Sometimes an outfit becomes so much more than it was meant to be- it becomes an icon in itself, a source of inspiration and wonder and  glamour, it becomes a moment in time we keep wanting to go back to and recreate.
With the Grammy Awards just round the corner, it is once again time for the  very best of the music industry to come together and celebrate the music they have created this year. As someone who grew up listening to a lot of music (being the only child does that to you sometimes), the Grammys have always been a pretty huge deal for me. I've missed plenty of Oscars ceremonies, but I'm usually always updated on my Grammy awards and somehow make the time to watch the ceremony too.
---
Suggested read: The Best Red Carpet Looks Of 2017 So Far
---
The Grammys too, like all awards functions, have been witness to some of fashion's greatest moments. Along with the fair share of drama that tends to go down during the ceremony, one also comes across several red carpet wonders that leave a lasting impression on us. Hence, we've decided to list some of the best dresses worn by our favorite celebrities over the years at the Grammy Awards:
1. Michael Jackson in 1984
No article on best Grammy outfits can exist without having the King of Pop in it. Apart from his killer music, MJ was also known and revered for his somewhat eccentric and eye grabbing sense of fashion. To kickstart this list, we decided to have MJ in his famed Jacket of Dreams- a visual extravaganza of sparkling sequins. This jacket definitely shines way brighter than my future!
2. Taylor Swift in 2016
This was definitely Taylor Swift's year, both in terms of her spectacular Grammy victory and her stunning outfit. This was also the year we got more of the ongoing drama between her and Kanye West. In her acceptance speech, Taylor referred to Kanye's claims of making her famous. Taylor wore a custom made by Atelier Versace coral bandeau, a fuchsia skirt and her signature red lipstick. Her freshly styled bob haircut also grabbed attention.
3. Mariah Carey Every. Single. Grammy! 
If you thought Mariah Carey was the ultimate Queen of red carpets of all music events, then you thought absolutely right. She looks gorgeous in anything she wears esp. the scarlet slip dress- a classic choice for the Grammy red carpet, 1993. She's had other successes on the Grammy red carpet over the years, but this one remains one of the best Grammy dresses till date.
4. Camila Cabello in 2017 
The Havana singer stole not just half of our hearts, but the entirety of it in this gray and purple embellished tulle gown by Miri Couture. The 2017 Grammy red carpet was her biggest public appearance since she had announced her leave from Fifth Harmony. We're excited to see what the young star has in store for us this year!
5. Selena Gomez in 2011
Fashion, just like music, comes quite Naturally to this Disney star turned successful musician. Selena's one of those rare kids who smoothly made the transition from child star to adult celebrity, without crossing any embarrassing phases in between. Her shimmering slip dress at the 2011 Grammys made her look red carpet ready and like every bit of the slayer she is. Over the years, Selena's style has matured along with her, but this outfit will remain forever in our hearts and in our lists of best Grammy dresses.
---
Suggested read: A History Of The Best Cannes Fashion Moments
---
6. Jennifer Lopez in 2011
Lopez turned heads and stunned hearts in this exotic green chiffon dress designed by Versace. The dress with its tropical leaf and bamboo pattern, along with the ultra low neckline (that ran well past her neckline and to her navel) immediately received global media coverage. It has also been cited as one of the two dresses that made Versace a household name. (The other one being Elizabeth Hurley's black Versace dress.)
7. Britney Spears in 2000
Spears channeled her inner Marilyn Monroe in this all white ensemble that she wore at the 2000 Grammy Awards red carpet. The dress by Randolph Duke was effortlessly teamed up with a white fur wrap designed by Oscar de la Renta. She accessorized her outfit with a statement necklace, making it one of her most memorable red carpet moments.
8. Beyoncé in 2004
There is rarely an occasion where Queen Bey doesn't outshine everyone around her, and the 2004 Grammy Awards red carpet was no different. The Queen of Pop wore a shimmering gold dress which perfectly matched the five golden trophies she won at her first time at the Grammys as a solo artist. We nominate Beyoncé's golden dress for President!
9. Rihanna in 2010
We can't possibly talk about the Grammys and not include Rihanna in it. Rihanna's style has grown to be bolder and more fearless over the years, and 2010 was a case in point. Only she could pull off an outfit like this and come out the other side as a clear winner. This lovely white Elie Saab gown wowed everyone at the 2010 Grammy red carpet, and easily made her one of the very best dressed celebrities of the evening.
10. Adele in 2017
The Hello singer was indeed a sight for sore eyes at the 2017 Grammy Awards in a figure-hugging Givenchy dress with a checkered bodice, and delicately beaded sleeves. The olive green dress was accompanied by clustered diamond earrings- a sophisticated and elegant choice. Her flawlessly done hair added to the charm and made Adele stand out.
11. Lady Gaga in 2010
The Grammys have been witness to some of Lady Gaga's most eccentric, outrageous and extravagant fashion ventures. 2010 was no different, as Gaga grabbed our attention in this larger than life Giorgio Armani Prive purple gown, which appears to be made entirely of fairy dust.
---
Suggested read: Top 10 Best Dressed Ladies At The Emmy Awards 2015 Red Carpet
---
12. Rihanna in 2015
We couldn't help but feature RiRi twice on our list of best Grammy dresses! The Umbrella singer looked gorgeous as ever in the 2015 Grammy red carpet event, in a huge poufy hot pink gown, designed by Giambattista Valli. A certified fashion icon, it comes as no surprise to us that Rihanna is the only one who could pull off a look like this with such poised ease.
The Grammys have stood out from other award ceremonies because of the fact that it allows celebrities the freedom and space to ditch the typical awards show dresses and gowns, and experiment with different styles. This is why, the Grammys have given the world an abundance of red carpet glam moments, that most awards show red carpets would shy away from. This is where iconic fashion moments have had their inception, and have gone down in the history of fashion as unforgettable moments. The Grammy red carpet has always been a place where celebrities have brought out their quirkiest, most outlandish and extravagant fashion choices to the forefront and we're looking forward to see more of where that came from! With the 2018 Grammy awards here, the celebrities from the music industry are gearing up to put their best, most fashionable foot forward and we can't wait to see what they have in store for us!
Featured image source: Instagram
Summary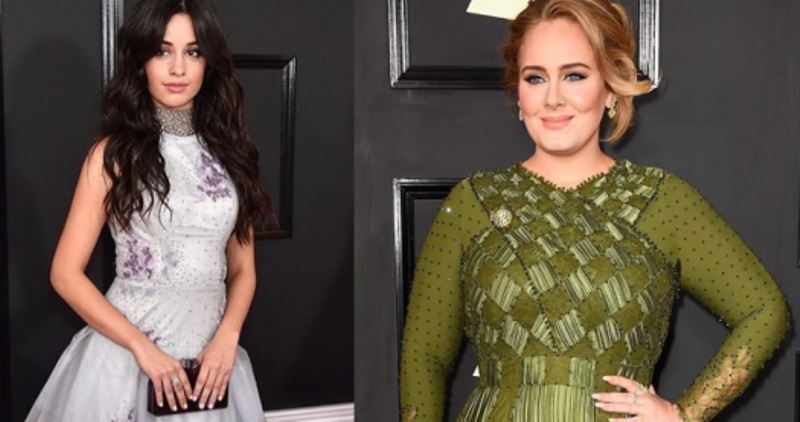 Article Name
12 Best Grammy Dresses Ever
Author
Description
Here's a comprehensive list of the best Grammy dresses ever! Read to find out whether your favorite has been featured or not.