Long distance relationships are hard, but not because of the distance alone. Whether you've been together for a year or ten years, distance and separation put a dampener on your love like cold water being poured on a fire. And when your heart is aching and you're hit with pangs of loneliness, nothing soothes it quite like some good music. The best thing to do in such a situation is to listen to someone else sing what you're experiencing as if they're in the same boat as you. Although music isn't a cure-all, it does have it benefits. Don't believe me? Here's scientific proof of that.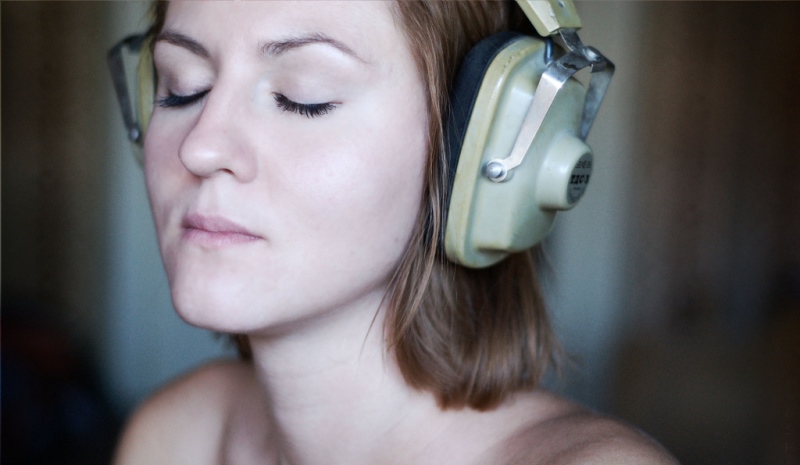 Image source: Google, copyright-free image under Creative Commons License
A research was conducted by Ferguson and Sheldon in 2013, where participants were made to listen to upbeat classical compositions by Aaron Copland. Those who listened to the compositions while actively trying to feel happier, felt their moods lift more than those who listened passively to the music.
And what I feel when I listen to music is summed up pretty accurately by Maya Angelou when she said, "Music was my refuge. I could crawl into the space between the notes and curl my back to loneliness."
---
Suggested read: The epic guide to make your long distance relationship thrive
---
So when your heart is aching to hold your long distance boyfriend in your arms, or when you long to tuck your long distance girlfriend's hair back from her pretty face, listen to some great songs about long distance relationships to uplift your mood till you can hold your beloved in your arms.
Here goes our list of songs about long distance relationships:
1. Cars and Telephone – Arcade Fire
'And yes you're in my head, but that doesn't make you here' – this one line says it all. Despite constantly thinking about your long distance partner, you can't wish them to your side at the blink of an eye. You've got to endure it and focus on the big picture – the day the distance melts away from your relationship and you're both together once more.
2. Far Away – Nickelback
The official video for this song shows a loving couple in bed, but soon the guy leaves for work when he gets a call. He's a firefighter and there's a huge forest fire raging. Although this isn't quite a long distance relationship love song, the lyrics beautifully convey the anguish of being separate from your beloved. Take a sample of this:
I have loved you all along
And I miss you
Been far away for far too long
I keep dreaming you'll be with me
And you'll never go
Stop breathing if
I don't see you anymore
3. See You Soon – Coldplay
There's nothing more tragic than loss of trust in a relationship. And trust is one of the core principles on which a relationship – especially a long distance one – stands firm. But loss of faith and trust in your long distance partner needs to be restored. If you've done nothing to lose this trust, you'll have to assure them of this. Your partner losing faith in you is all Chris Martin croons in his slightly nasally voice in this song.
4. Trouble I'm In – Twinbed
The long, lonely nights are when the distance becomes unbearable, and all you crave is the comfort of cuddling close in your beloved's arms. That is when you need the soothing power of music to make it through the night. This unbearable longing to be close is beautifully brought out in these opening lines:
I wanna feel your touch
It's burning me like an ember
Pretending is not enough
I wanna feel us together
---
Suggested read: 15 surprisingly simple long distance relationship advice to bring you closer
---
5. From Where You Are – Lifehouse
You're out having a good day despite the fact that your beloved is all the over in a different city/country/continent. Suddenly, you see/hear/smell something that makes you remember him in a way that almost makes your chest hurt. It might just be a whiff of a particular cologne, a line from his favorite song, or a scene from a movie that you both love to hate. Such simple things; yet, that hold a wealth of meaning and memories that make you miss him even more. Such yearning and missing the little things is what this song is all about by Lifehouse.
6. Hey There, Delilah – Plain White T's
The  long distance equation is particularly hard when you're young and in the throes of the first love rush. And if it's school/college that's keeping you lovebirds apart, then it's out of your hands till you finish your education. But even through the yearning and longing, you can build a future together with your shared dreams and aspirations. Take inspiration from these lines:
Hey there, Delilah
I know times are gettin' hard
But just believe me, girl
Someday I'll pay the bills with this guitar
We'll have it good
We'll have the life we knew we would
My word is good
7. Train Song – Feist and Ben Gibbard
There's an innate feeling of insecurity that comes with a long distance relationship. And this is what is being alluded to in this haunting yet lovely song sung by Feist and Ben Gibbard. Kind of makes you want to hop on a train yourself and go see your loved one ASAP! Check out these lines that haunt you as you listen to it
It's so many miles and so long since I've left you
Don't even know what I'll find when I get to you
But suddenly now I know where I belong
It's many hundred miles and it won't be long
8. Set Fire to the Third Bar – Snow Patrol and Martha Wainwright
One of the hardest things for a long distance couple to endure is seeing other couples happy and in love when your beloved is all the way over in a different city/country/continent. This song, with its beautiful lyrics really touches upon the loneliness, the pain of separation, and the inability to endure the happiness around you when you feel miserable. The lines that really encompass this feeling of misery are:
I'm miles from where you are,
I lay down on the cold ground
I, I pray that something picks me up
And sets me down in your warm arms
Cute long distance relationship songs
9. Goodnight Starlight – The Juliana Theory
When you're secure in your relationship, whether it's a long distance one or otherwise, nothing can come between the two of you – not distrust, not the distance; you're ready to brave the loneliness and look to the future when you both would be together. You start to look at the big picture rather than focus on the temporary time and distance that separates you two. These lines really do justice to this feeling:
And what we've got is something special,
And what we are is a perfect match.
And 3000 miles could never come between us,
No matter what we do, it's always you and me and you and
It's always me and you.
---
Suggested read: 15 unique problems only long distance couples can relate to
---
10. Someday – Bryan Greenberg
This song personifies the quote, 'the few hours I spend with you are worth the thousand hours I spend without you.' When you're in a long distance relationship and are away from your sweetheart, you'd do anything to make it on that one weekend when she's free to be with you. Come hell or high water, you'll make sure you're on time too. That one hour or one day that the two of you spend together will keep you both going until you next meet.
I drive all night just to see your face
The way you touch, the way you taste
Even if only for a day
I'll come back to you someday
11. Here Without You – 3 Doors Down
Although the nights are the longest without your sweetheart to hold you and snuggle close to you in bed, there's always another way to keep them close – in your dreams. There's no end to your conversations and the things you can do in your dreams with your beloved. The physical distance matters not in the dreamland. That's what this song is all about.
But all the miles that separate
Disappear now when I'm dreaming of your face
I'm here without you, baby
But you're still on my lonely mind
I think about you, baby
And I dream about you all the time
I'm here without you, baby
Long distance relationship country songs
12. Love Remembers – Craig Morgan
While in a long distance relationship, a couple is most plagued by the physical absence of their other half. But this song reminds us that although the distance might separate you two physically, you won't ever forget the memories you made with each other. Be it a small thing like what she wore when you first clapped your eyes on her or the smell of his aftershave that lingered on even after he left for work.
13. One More Day – Diamond Rio
The two of you meet after a long separation, spend some much-needed quality time, and much too soon for comfort, it's time for your sweetheart to fly back again. Your heart seems as if it'll rip apart if you have to say goodbye to her so soon. This anxiety leads you to make all kinds of deals with a higher power, asking for more time with her – be it just for one more day or even a few more hours. If you're in a similar boat, you'd find solace in these lines:
Last night I had a crazy dream
A wish was granted just for me
It could be for anything
I didn't ask for money
Or a mansion in Malibu
I simply wished for one more day with you
Awwww!
---
Suggested read: 15 long distance relationship movies to watch with your beloved
---
15. I Still Miss You – Keith Anderson
Being separated from your love for long periods can drive anyone to the edge. It makes a man almost desperate, leading him to do extreme things to ease that pain. Anything and everything reminds you of her – from the music to the restaurants you tried together. It's so easy for all of those memories to come flooding back as to make you go weak in the knees. But the longing and yearning never ease until you're both together.
With all the serious stuff we've been dealing with in the earlier sections of the article, I thought why not leave you with a smile. So here's the last entry on the list.
I Still Miss You … A Little Bit – Bryan Adams
You're all excited to surprise your long distance partner with a visit, you let yourself into her place with flowers in hand, and BAM! She's with another man – you best friend to boot! The flowers wilt just like your love in your heart. But worry not, for this song will surely make you move on faster than you can say her name again!
You said you always be my lover
You said you'll be with me till the end
You said we'll always be together
I wasn't counting on you sleeping with my friend
But I still miss you … a little bit
Well, that's all we have for now in this post for songs about long distance relationships. If there are any other heartfelt songs that get you through the long, lonely nights, do tell us about them in the comments below.
Featured image source: Google, copyright-free image under Creative Commons License
Summary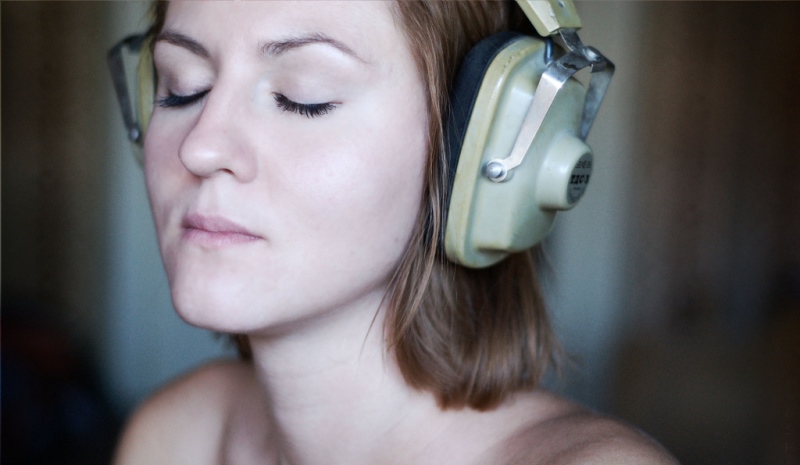 Article Name
15 Most Popular Long Distance Relationship Songs
Author
Description
When your heart is longing to be in the arms of your long distance beloved, sometimes, only songs about long distance relationships can soothe your soul.