Dreams of people who have dry hair often consist of having long, silky, luscious, tangle-free hair. I don't blame you, living with dry hair can be a huge problem, especially when you lead a busy lifestyle (and to be honest, who doesn't?) When you are busy, and you have a dry scalp, then the chances of your hair getting spoilt and damaged increases manifold and your hair ends up suffering from long-term damage. However, worry not, for today, we are talking about super easy dry hair treatment at home, which will literally make your dreams of thick, silky, tangle-free hair, come true.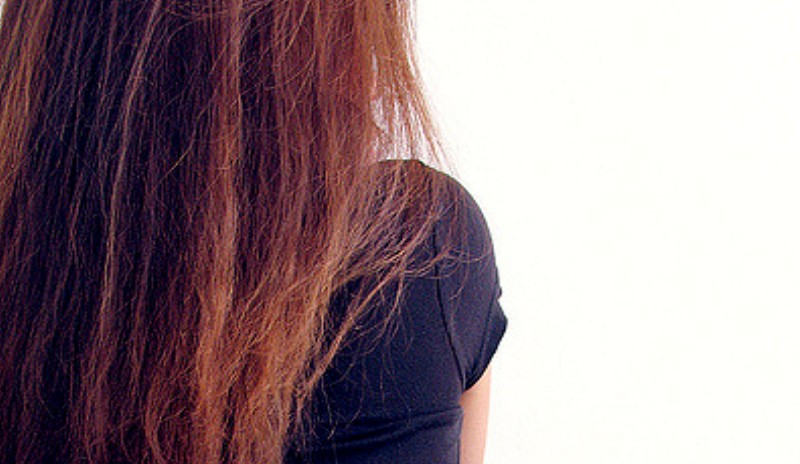 Image source: Google, copyright-free image, under Creative Commons License
Dry hair can be the bane of your existence, but there are ways to solve this persistent problem. The first step to tackling dry hair, is to understand how your scalp becomes dry and other scalps remain moisturized, and what causes this dryness to occur.
---
Suggested read: The Ultimate Diet For Your Hair
---
What happens when you have dry hair?
The most obvious symptoms of dry hair is of course, your hair feeling rough and brittle and tangled all the time. You also see breakage and your hair tends to develop problems like discoloration and split-ends and dandruff pretty frequently. However, these are just the symptoms. Here is what actually happens when you have dry hair.
Your scalp produces less oil. Most of the time, dry hair occurs because your scalp produces less oil, thereby the level of moisturization that your hair receives is considerably less.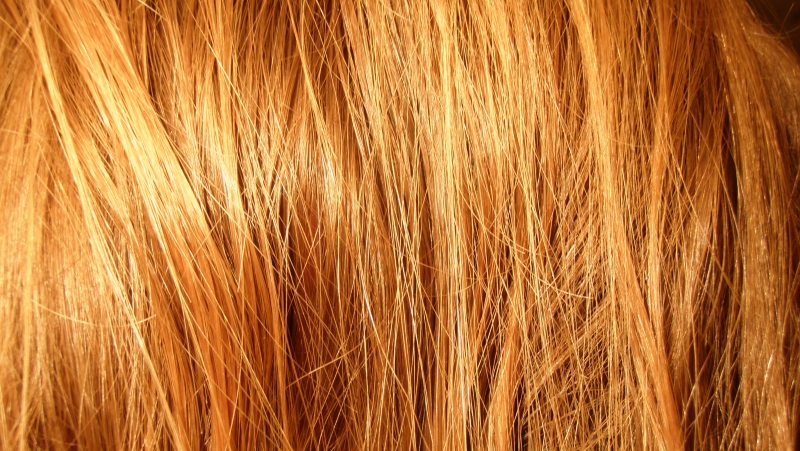 Image source: Google, copyright-free image, under Creative Commons License
You develop weak cuticles. Cuticles are essentially a protective sheath around your hair, which protects it from the elements and helps each strand of hair retain moisture. When your cuticles become weak (why that happens, we'll discuss later), the moisture in your hair tends to escape faster, leading to dry hair.
What causes dry hair?
Now that we know what happens when you have dry hair, here are some of the most common causes of dry hair. Knowing about them can help you protect your hair better, and maybe even prevent the damage before it occurs.
Exposure to climate change and weather. Weather and the climate have a huge role to play in determining the texture of your hair. The UV rays of the sun, wind, rain, varying temperatures, etc. all affect your hair, and if you are frequently exposed to rough, fluctuating weather, then it could cause damage to your cuticles and hair roots.
Hormonal changes. Another common cause for dry, brittle hair is hormonal changes in your body, which occur during menopause, menstruation, pregnancy, puberty, etc. Hormonal changes can also be caused by certain medications or infections.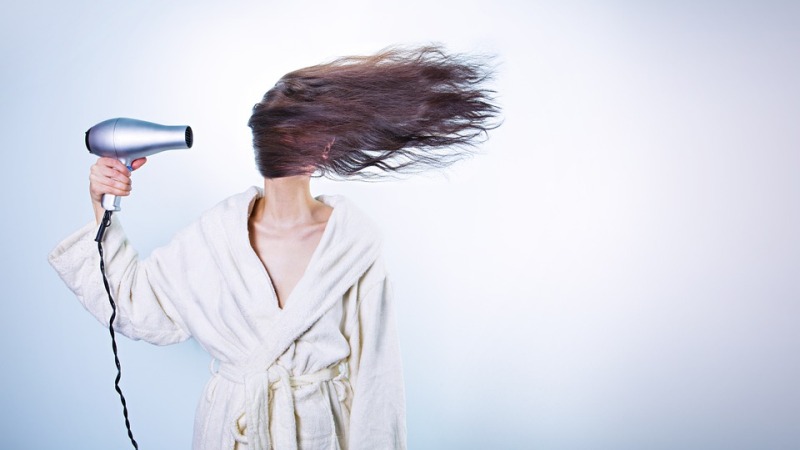 Image source: Google, copyright-free image, under Creative Commons License
Bad shampoos. Dry hair is most commonly caused because people use the wrong shampoo, which dries out their hair when they wash them. They soak up and wash out the natural oils produced by the scalp.
Heat treatments. Treating your hair to heat frequently can dry out your hair from the roots. Using blow-driers, straighteners, curlers, and other such equipment on your hair which creates a disbalance in temperature is one of the main causes for dry hair.
Combing wet hair. Something as simple as combing your hair when it is wet can cause your hair to become permanently dry and brittle. Hair is extremely weak and prone to breakage when it is wet, and combing wet hair can lead to split-ends, breakage, weakness, and of course, dryness.
Dry Hair Treatment At Home
Learning about the cause of the problem is as important as knowing the solution of the problem. Treating your dry hair at home isn't a onetime deal, where you can check out the remedies and go back to ignoring the health of your hair. If you want healthy, long, strong hair consistently, then you need to take care of your hair at all times, and treat it at regular intervals.
When you have dry hair, the only thing that you need to do is stimulate your scalp so that it produces the right amount of oils and your hair is moisturized. That is all there is to it. Now, there are various ways to go about that process, and I will tell you how to treat your dry hair at home, at various stages of handling your hair, so that at no point are you consciously or unconsciously harming your hair even further.
---
Suggested read: The A-Z Guide On Hair Care For Healthy, Strong And Manageable Tresses
---
1. Styling dry hair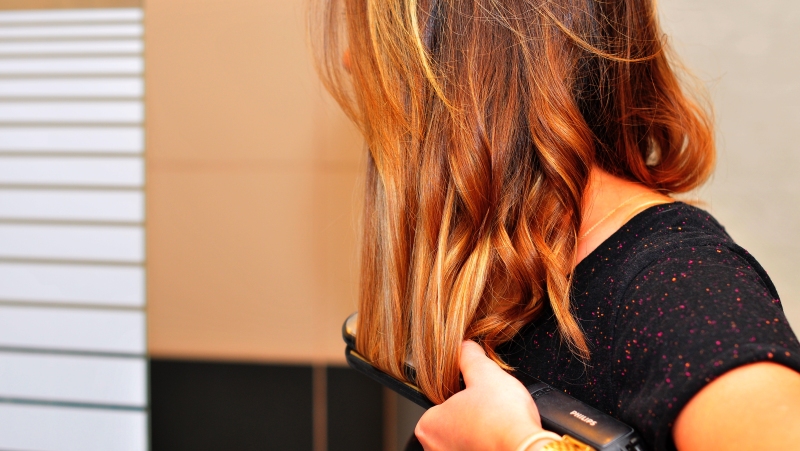 Image source: Google, copyright-free image, under Creative Commons License
Styling your hair is something you do every day. However, when people style their hair, they don't really pay much attention to how they style their hair. Here are some things that you should keep in mind.
Use a heat protecting serum when you are styling dry hair. This will reduce some of the adverse effects of your hair styling products.
When you are blow drying your hair, make sure that your drier isn't too close to the roots of your hair, otherwise it could dry them out.
Also, when you are using you drier, don't blow hot air on one section of your hair for more than 15 minutes, as that could cause the temperature of that section to rise abnormally.
Use a round brush to comb your hair after you have dried it, as that gives you volume, and locks moisture in.
Use leave-in conditioners and serums to prevent tangles and keep your frizz under control.
2. Washing dry hair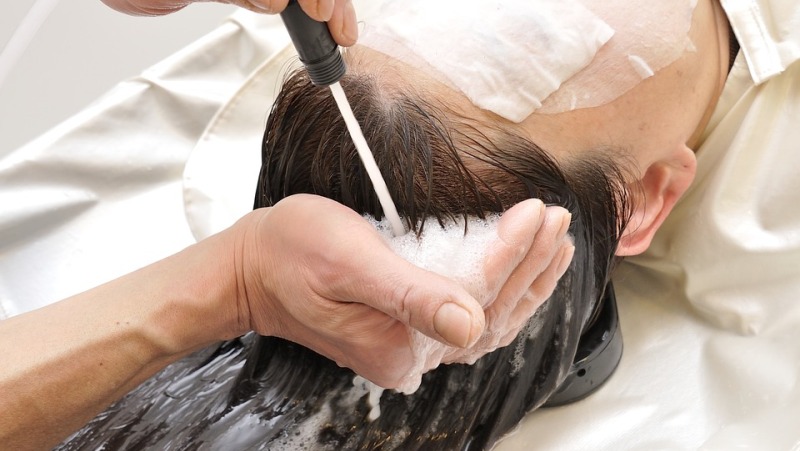 Image source: Google, copyright-free image, under Creative Commons License
Here are some of the vitals tips you need to follow when you are washing dry hair at home.
Use the mildest moisturizing shampoo that you can find when you are washing your hair.
Oil your hair frequently. Some of the best oils and recipes and hair masks for dry hair will be listed below. Oiling your hair stimulates the scalp and helps it to produce the right amount of oils to keep your tresses moisturized.
Do not forget the conditioner when you are washing dry hair. It makes your hair smooth, hydrated and easier to handle after you have finished washing.
When washing your hair, use your finger-tips to massage in the shampoo, conditioner and oil, so that your scalp is stimulated without causing distress to your hair, and the right amount of oil and secretions are produced from your scalp.
3. Hair masks for dry hair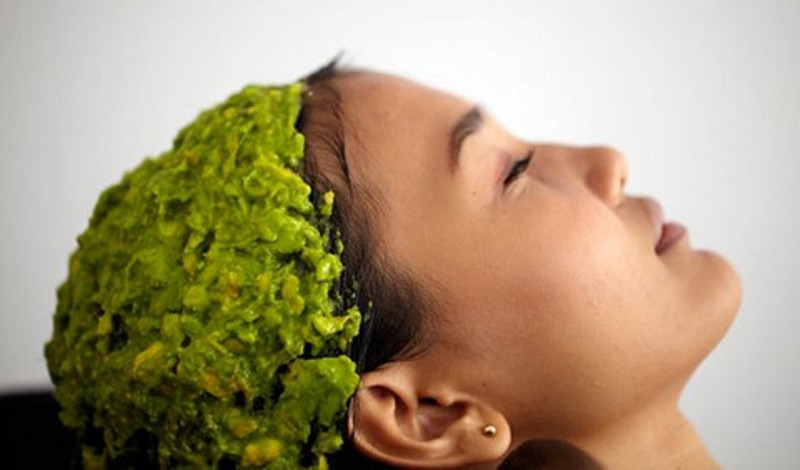 Image source: Shopify
If you are looking for heavy-duty, home based, all-natural and highly effective treatment for your dry hair, then you have come to the right place. This is the section, where I am going to tell you about a few deceptively simple hair masks which you can apply on your dry hair, to restore bounce, volume, shine and moisture to your tresses. The good news is, all of these masks are made of natural ingredients, which can leave you with flowing, shiny hair without side effects that sometimes chemicals in cosmetic products can cause.
Coconut oil
–simply applying warm coconut oil to your hair can work wonders in restoring moisture to your hair.
Avocado and egg yolk
–mix half an avocado and 2 egg yolks together to create a paste.
-apply this to your hair and let it sit for half an hour to forty minutes.
-wash it off with warm water.
-the protein, nutrients and essential oils in the two will make your hair soft, smooth and silky.
Yogurt, honey, olive oil
-mix 1 tablespoon of honey in a quarter cup of yogurt and 1 teaspoon olive oil
-mix it till it forms a thick paste and apply it to your hair.
-let it sit for 20 minutes before washing it off.
-all of the ingredients have hydrating and moisture-locking properties ideal for dry hair.
Banana and honey
-smash one ripe banana and mix it with a tablespoon of honey and a teaspoon of olive oil
-the three combined together will create a hydrating and healing mask, which will rejuvenate your hair and heal the broken ends and dry roots.
---
Suggested read: The Easiest Guide To Getting A Hair Spa Treatment At Home
---
These were some of the best hair masks recipes which you can use as effective dry hair treatment at home, which not only work wonders on your damaged and dehydrated tresses, but also saves you a lot of money by using all-natural, easily available products. Simple things like handing your hair with care and avoiding harsh products and chemicals can go a long way in saving your hair.
Always remember, that not taking care of your hair can cause long-term damage, which will leave you with no choice in the future but to resort to expensive treatments if you want to restore life to your hair. These treatment methods for your dry hair are super simple, and super effective, so it is best if you start now, without further ado!
Featured image source: Google, copyright-free image, under Creative Commons License 
Summary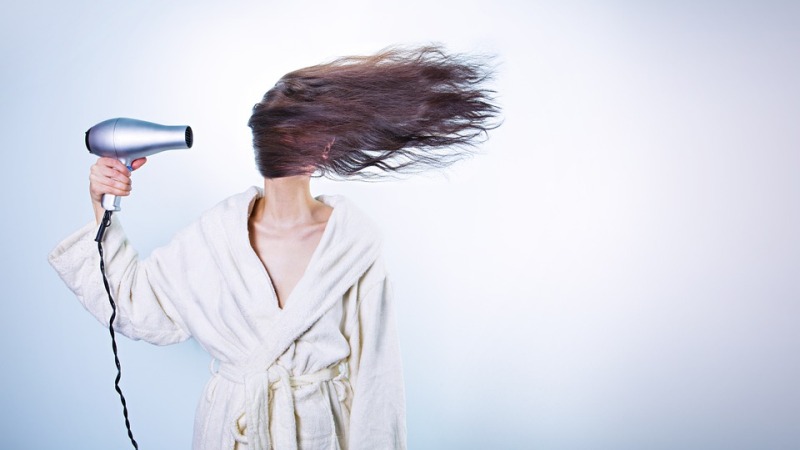 Article Name
Super Effective Dry Hair Treatment At Home For Soft Tangle-Free Hair
Author
Description
If you have dry, damaged, brittle hair, worry no more. Check out these simple steps for dry hair treatment at home which will leave you with smooth tresses.