Getting knots and tangled in the hair is one of the most common problem people with long hair, especially women have to face surprisingly often. You might not think there could be home remedies for tangled hair, but there are in fact, some things you can try, which will help you get de-tangled, smooth, comb-able hair without damaging your tresses, or cutting them off.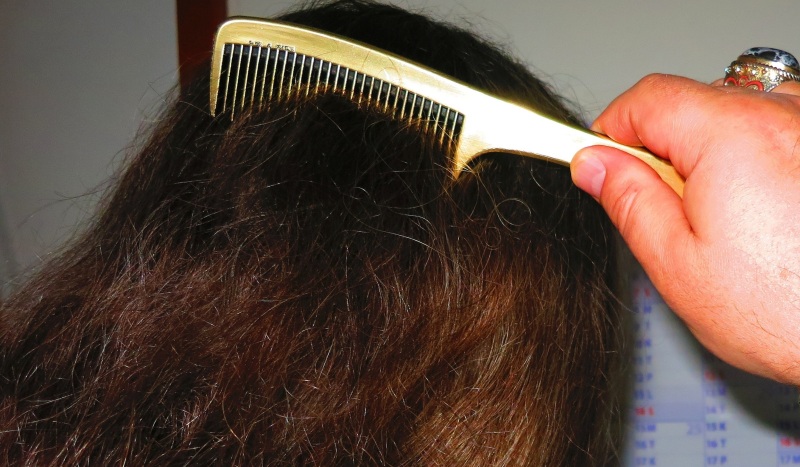 Image source: Google, copyright-free image, under Creative Commons License
Tangles usually occur when you don't take care of your hair, or your hair has been subjected to excessive damage. This can happen to your hair naturally, or because of the use of cosmetic products or devices like blow dryers and straighteners, which tend to dry out your hair and strip them of their natural oils, which lead to tangles when you are coming. You can also get knots because of foreign substances getting stuck in your hair, which needs to be removed effectively.
When you get knots and tangles in your hair, you have to be very careful, because yanking them with your fingers or your brush or your comb got rip the hair from the middle, which will cause breakage and split ends and stunt the growth of your hair. It will also thin out the volume of your hair, so you need to figure out a natural and effective remedy to get rid of these knots.
---
Suggested read: 10 Wonderfully Effective Home Remedies For Dry, Damaged Hair
---
Before learning about the home remedies for tangled hair, there are some things that you should take into account as precautionary methods to prevent knots from occurring. These include:
Do not manhandle your hair when you are washing it
Do not leave your hair open when you are travelling
Do not leave your hair open when you go to sleep
Do not try to style tangled hair
Once you do everything possible to prevent tangles in your hair, but you still get them anyway, here is what you can do to protect your hair and save yourself a whole lot of frustration and exertion.
1. Ice cubes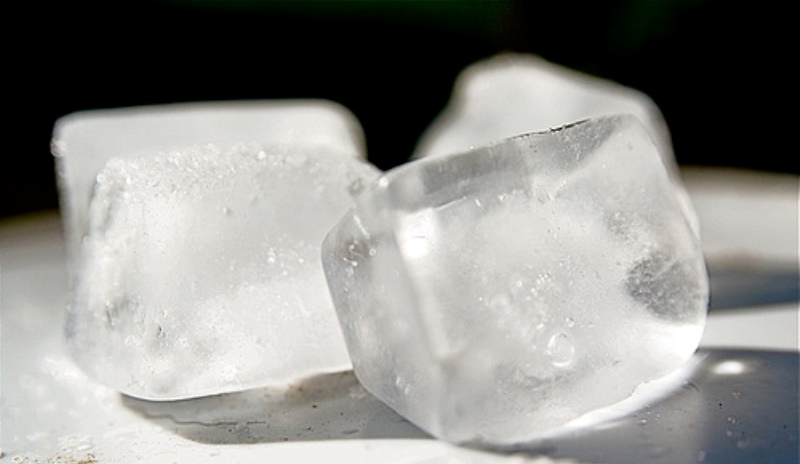 Image source: Google, copyright-free image, under Creative Commons License 
If you have foreign substances stuck in your hair which is causing the knots and tangles, then you could try the freeze and remove method. No matter resistant the substance is, you can try rubbing an ice cube in the knot, and keep it there for some time till the foreign substance freezes. After that, you can remove it by either crumbling it, or applying a little conditioner on the area and smoothening your hair out. This works for things like chewing gum and other foods, and even certain chemical substances like soap.
2. Apple cider vinegar
Apple cider vinegar is one of the best natural conditioners, which can give you smooth, untangled hair in not time. If you have been manhandling your hair while bathing, then after you shampoo, wash your hair with one part apple-cider vinegar mixed with two parts water and wash your hair at the end of your bath. This will hydrate and moisturize the strands of your hair, and give you smooth, untangled hair after you comb it once your hair is dry.
3. Trim the ends of your hair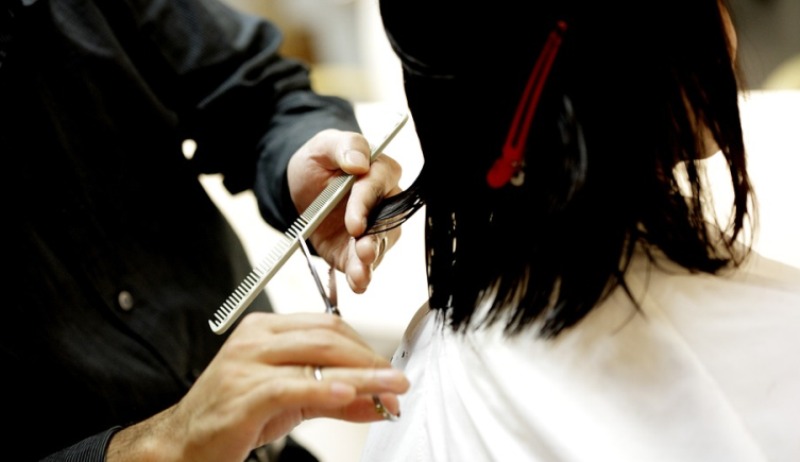 Image source: Pixabay, under Creative Commons License
A primary reason why hair tends to get tangled is because of dry and damaged hair, which is usually found near the tips of your hair. The strands tend to grow thinner if not trimmed regularly, and the moment they get damaged, hair starts getting knotted. These knots are usually impossible to solve because of how thin the hair is in those areas. To get rid of knots altogether, get your hair trimmed if you start seeing regular tangles. Otherwise, ideally, you should get your hair trimmed every couple of months to retain the health of your hair.
4. Use an embroidery needle
An embroidery needle is for those times when you can't even use a comb to detangle your hair and remove the knots. It is best if you can get hold of a curved embroidery needle. Take the tangled placed one by one and insert the needle to loosen the area and gently pry it apart with your fingers. This is a much more feasible option than yanking your hair till the whole knot rips out of your head. The needle, because of the thin surface area, can even help solve complex knots that you usually would have to cut off.
---
Suggested read: 8 Super Awesome Onion Hair Mask Recipes To Combat Hair Loss Effectively
---
5. Avocado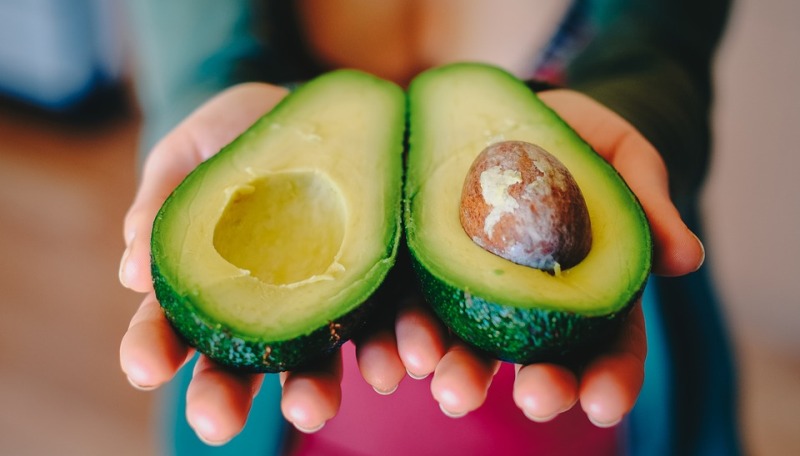 Image source: Pixabay, under Creative Commons License
Avocado is a super healthy natural ingredient which makes your hair look soft and shiny and restores health to it. This is because avocado contains natural oils and omega 3 fatty acids which smoothens your hair naturally, without having to resort to external devices which end up harming the natural quality of your hair and giving your tangles. Make a paste of a ripe avocado mixed with 3 tablespoons of olive oil and apply it all over your hair before you shampoo with a mild conditioner. If you have tangles, then you can also apply it locally and wash it off with a little shampoo and watch the knots disappear!
6. Baking soda and conditioner
Baking soda has healing and soothing properties, which cleans out the impurities from your hair, which be causing the tangles in your hair. The dust accumulates in your hair and creates barriers for your hair to lie smoothly. To get rid of these dust particles and consequent knots, mix one tablespoon of baking soda with three tablespoons of hair conditioner (as natural as possible) and apply it evenly to your hair, especially in the knotted areas. Let it sit for 5 minutes before running a wide-toothed comb through your still damp hair. You can even wash it out and then comb it, to get rid of tangles.
7. Coconut oil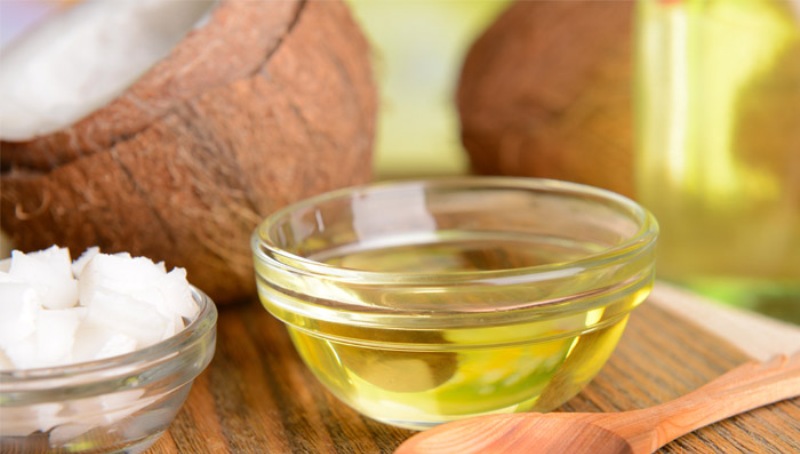 Image source: Google, copyright-free image, under Creative Commons License 
Coconut oil is one of the most effective home remedies for tangled hair, and any hair related problem really. It helps smoothen out your hair, and nourishes it, getting rid of any damage that might be causing tangles in your hair. To get rid of tangles immediately, take a tablespoon of warm coconut oil and rub it on the affected area till you feel your strands feeling smooth and less resistant. Run a wide toothed comb through the knot, with the oil acting as lubricant for your hair, and you will end up with smooth, knot-free hair!
8. Make a conditioner spray
A conditioner spray is one of the most efficient remedies for tangles in your hair. To make a conditioner spray, mix one part conditioner with three parts water in a spray bottle and shake it well till the conditioner is completely dissolved in the water. Spray this on the tangled parts of your hair, to ease the knots out of their mess, and to pry them apart with your fingers, gently. The conditioner is not too overpowering because of the water, and can act as an effective solution when you are trying to get rid of tangles on a short time limit. Because of the small amount of conditioner, you don't need to wash it out, and it acts as a leave-in conditioner.
9. Use a wooden comb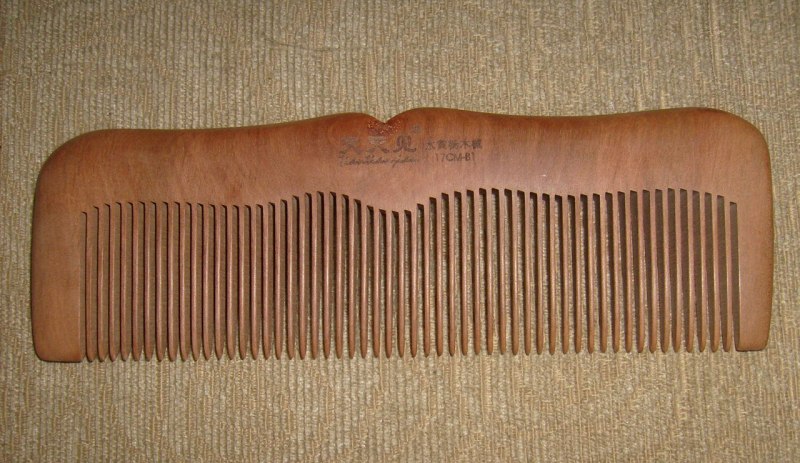 Image source: Google, copyright-free image, under Creative Commons License
A wooden comb helps you detangle knots more easily, without causing breakage. If you use a hairbrush, or a plastic comb, it causes friction and static in your hair, preventing it from lying smooth and getting rid of the knots. Wood doesn't react with the hair to cause friction or static, meaning no new knots will be formed while getting rid of the already existing ones. A wooden comb also helps loosen your hair more easily, because of the blunt edges. It is a fast and easy solution for knots in your hair.
---
Suggested read: 11 Highly Effective Castor Oil Hair Mask Recipes For Shiny, Soft Hair
---
10. Bananas
Bananas are a great natural ingredient, like avocados, which are rich in natural oils and nourishing nutrients which helps prevent knots from appearing your hair long-term. Mashed bananas also act as a natural, chemical free conditioner for your hair before you take a bath. You can also use it to get rid of tangles that you are experiencing at the moment. Simply mash a ripe banana and mix it with a tablespoon of olive oil, which you can then apply to damp hair. Wash it off with a mild shampoo or simply water if you are applying it locally, and watch the knots in your hair disappear magically.
If you have been struggling to get rid of the tangles in your hair, the solution is easier than you would imagine, and no, it doesn't involve cutting all your hair off. Some simple, natural and chemical free home remedies is all you need to get rid of the problem once and for all, while simultaneously restoring health to your damaged hair.
Feature image source: Google, copyright-free image, under Creative Commons License 
Summary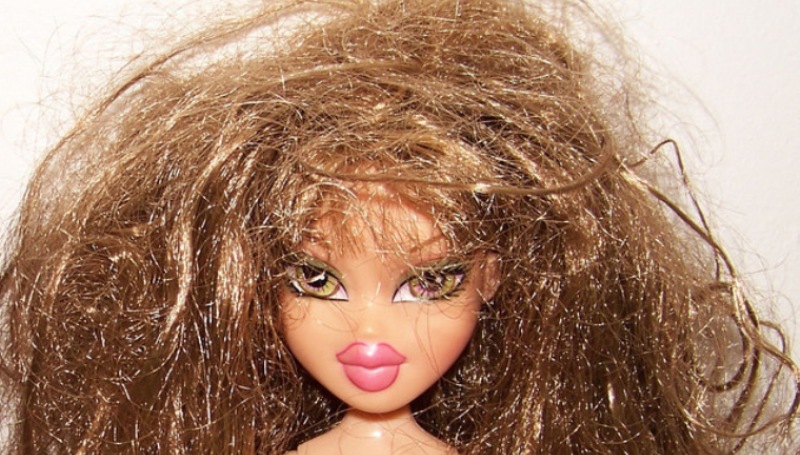 Article Name
10 Home Remedies For Tangled Hair To Help You Get Rid Of The Problem Immediately
Author
Description
Here are some ingenious home remedies for tangled hair that could help you solve the problem without a trip to the salon.