Having a girlfriend is like having another person to take care of – and another person who takes care of you. You spend a lot of time together, and you talk about every detail that consumes your life. And you hear every detail that consumes her life. It is a lot of conversation- sometimes, easy, breezy and effortless and sometimes, not-so-much! 😛
So, to all the types of talks you will definitely be having with your girlfriend- here, are erm…a few. We don't promise to cover'em all- coz you never know what a girl means when she wants to 'talk..' 😛
1. Small talk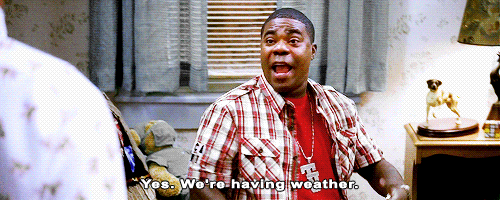 Image source: businessinsider
This is when you first meet your potential lover.  You have noticed how she is too pretty for you and how you must try and get it going on with her at any cost. So you try to keep her entertained with your small talk – about the weather, her siblings and your imaginary pet. You try to make her laugh with the joke you found on Whatsapp – and it works. So you move on.
2. Dirty talk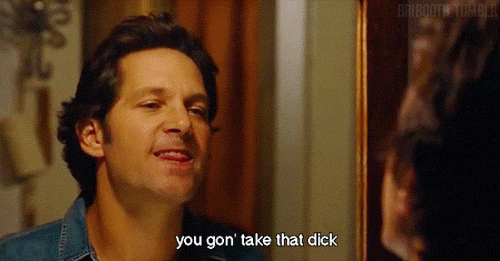 Image source: imgur
This is for the times when you want to have sex but she holds it for some unknown reason. Everyone knows that once it is done – it is done. So you try to extend the foreplay by talking to your girl about all the things you would do to her – if you had the stamina that is. By the time she starts talking you are already halfway done. Disclaimer :  Fruit metaphors don't work!
---
Suggested read: 10 fights between couples that help strengthen their bond
---
3. Mushy talk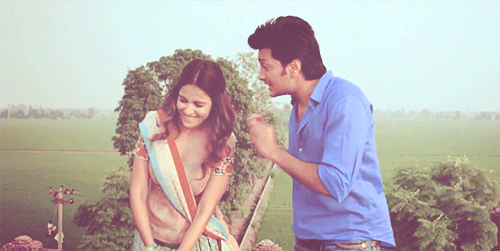 Image source: indiatimes
So you are well into the relationship and all the romantic movies start to make sense. More or less- that is. And then you are talking to your girlfriend and you decide to develop your own bank of cheesy nicknames which your friends can't stand. So you start off with the usual – "Honey", "Sweetie", "Baby" and then you go for the freaky ones like "Panda" "Choco Rolu" and God knows what. It goes for a toss sooner than you know.
4. Food talk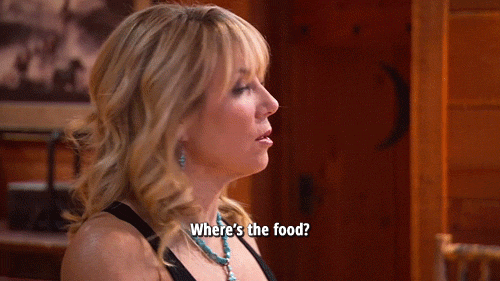 Image source: theberry
This is the conversation where your girlfriend and you decide to order food. But you waste a couple of hours deciding whether you want Chinese or Indian – because you can't have both. So in the end she gives up and blames the whole thing on you. And if you ask her to make a decision – she will say "I don't want food anymore." And, bam, you go to bed hungry.
5. The "We Need To Talk" talk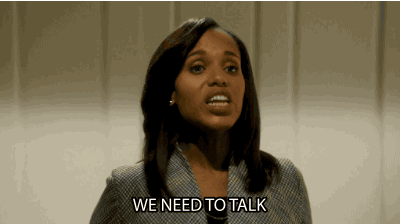 Image source: Tumblr
This is the most dreaded one of them all. As soon as you hear this, your entire life flashes in front of your eyes. All the mistakes, all the fights build up in front of your eyes as you get ready to apologize  for everything  you have ever done. And more importantly, everything you haven't done. You realize you can't lose this girl as your parents love her and you will be disowned if you mess this up.
6. The "Meet the Parents" talk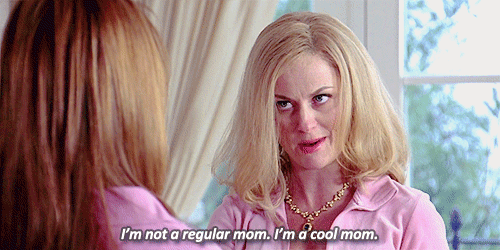 Image source: Tumblr
Another one of those dreaded talks in which you find out how to behave with the people who are going to spend the rest of your life trying to poke their nose into your relationship. As your girlfriend tells you of her parents and how they are – you slowly tend to form an idea of them. This is when you realize that you are too deep into the relationship to back out of this.
7. The work talk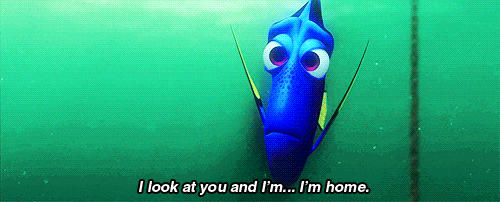 Image source: reddit
When you come back from a hard day of staring at your desk and wondering what there is for dinner – you have this conversation with your girlfriend. This is when you bore her with incessant details about how hectic your life is – and keep out real details (like the things you ACTUALLY talk about with your colleagues). In return, you hear about her day at work in excruciating detail- because she doesn't keep anything out!
8. The ex-boyfriend/girlfriend talk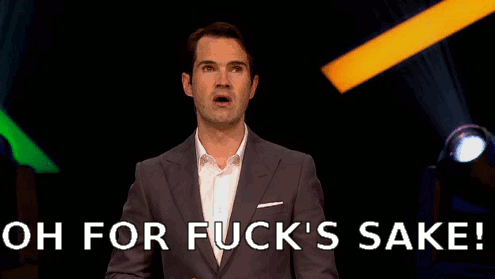 Image source: groupthink
The one where you give yourself a massive ego trip when you hear about all the people who could have been with your girlfriend had you not made the surprise appearance in her life. This conversation can go two ways – you can feel better about yourself because you won the prize – so to speak. Or you can find your self esteem at an all time low as you realize that you can never be as awesome as them. Don't press it too hard- either time or else your past will be ripped apart like a forensic expert at work. And there's only one way that'll go- you'll be SORRY!
9. The real talk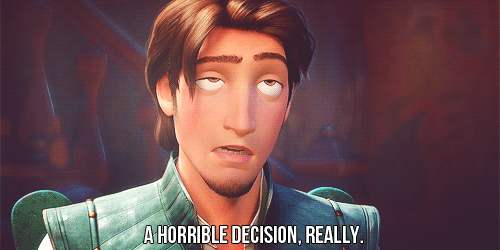 Image source: styllog
This is when you take a reality check on your relationship as you assess where you stand in the relationship – where it is going etc etc. This is also when you start planning ahead – as terrifying as it might sound or simply scare the sh*t outta yourself.
10. The talk  which becomes a fight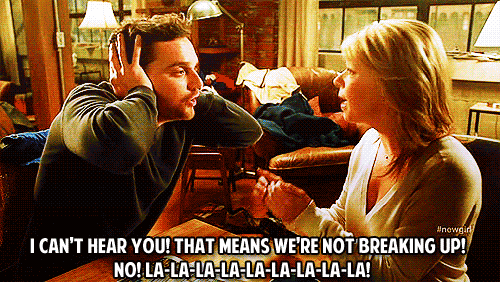 Image source: Tumblr
You never find out how this talk turned into a fight. One minute you are talking about whether the potatoes are undercooked or overcooked and the next minute she is throwing them at your head. Now you don't know what went wrong and even if you ask her she won't tell you. And you have potatoes on your face. Congratulations.
---
Suggested read: Listen up ladies, NEVER say these 7 things in a fight
---
11.The "I can't believe this happened" talk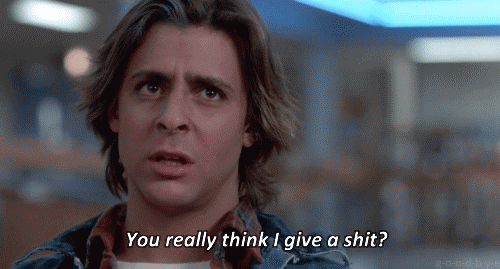 Image source: imgur
This is not a talk – it is more of a monologue. You sit and stare at your girlfriend's face as she goes on about the most random and inconsequential things that only make sense to her. She goes on to analyze every single detail of every single thing that the other person said. You wonder how to respond. Be careful – if you don't know how to do it, you have a quarrel coming at you.
12. The talk which isn't a talk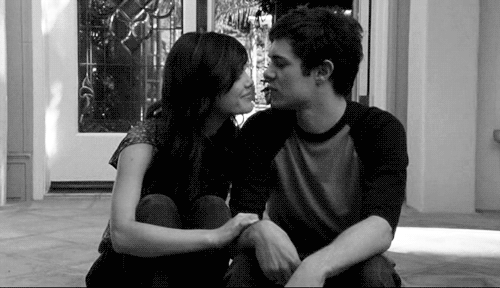 Image source: Tumblr
To quote Mia Wallace from Pulp Fiction – "That's when you know you've found somebody special. When you can just shut the f*ck up for a minute and comfortably enjoy the silence." The best talk with your girlfriend is the one where both of you are silent and don't feel the need to break the silence. It isn't awkward, and you know that both of you are perfectly comfortable with each other that way. That is true love.
Conversation is endless, and the things you talk about is what you will remember once you are broken up and crying on your sofa. Or maybe, the talks will continue to turn into different kinds endlessly…
Featured image source: menslifestylenetwork
Summary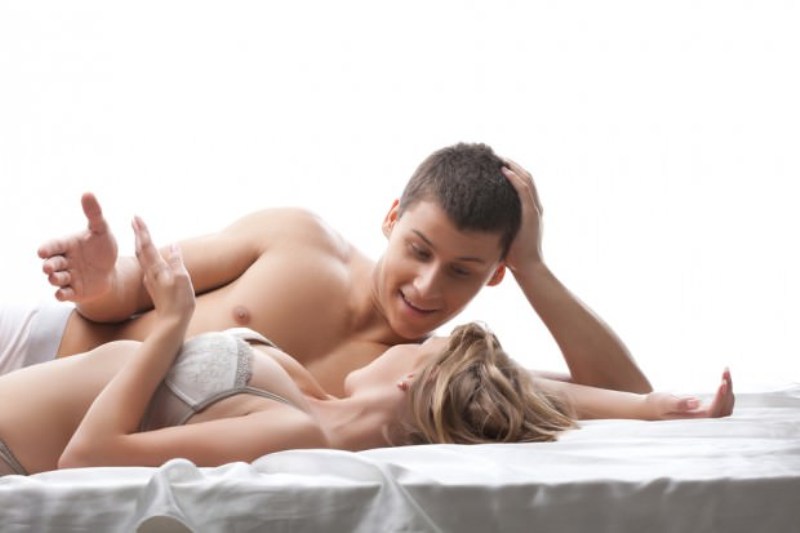 Article Name
The 12 Types Of Talks You Will Have With Your Girlfriend
Author
Description
Because talk-ing is the air your relationship breathes...