Let's start off with some absolute basic announcements. First, no, India is not lagging behind the rest of the world. And second, no, Sabyasachi and Manish Malhotra aren't the Alpha and Omega of the Indian fashion industry. They are not the only Indian fashion designers worth noticing.
Indian designers are taking the world by storm with their creativity, talent and sincerity. While fashion moguls exploit the underprivileged and the defenseless to create mass-produced yet overpriced pieces of clothing, our homegrown designers are bringing to you authentic pieces that they create, using sustainable materials and fair trading practices.
---
Suggested read: 10 Lesser Known (But Amazing) Indian Fashion Designers You Can Check Out if You Are a Hipster Bride
---
Now that we've cleared that up, let's move on to the fun part of this article. Yay!
We've compiled a list of some of the best Indian fashion designersfor you to lose your Desi fashionista hearts to.
1. Amit Aggarwal
Amit Aggarwal is redefining what it means to be an Indian designer, dress by dress, collection by collection. His designs are avant garde, with incredibly architecture silhouettes and the most bodacious color combinations. Think of him like a…Desi Comme De Garcon.
He uses traditional Indian methods of sewing, etc and sustainable materials, to create his masterpieces. His designs symbolize the kind of women he likes to dress – strong, independent and HELLA extra!
2. Anita Dongre
Arguably one of the most famous Indian designers (her designs have been worn by the Duchess of Cambridge and Sophie Trudeau, among other celebs; she has a flagship store in Lower Manhattan), Anita Dongre makes some of the most beautiful clothes you will ever lay eyes on. Her newest collection, "Songs of Summer" has been dubbed her best work yet. She tends to use a lot of flirty, yet sober, flowy silhouettes, lots of intricate embroidery, and some of the most beautiful pastel shades, in her work. Her designs are understated, feminine, and most importantly, super super comfortable. Ugh we're obsessed.
3. Rimzim Dadu
RimzimDadu is possibly one of the most underrated designers to ever exist. Her pieces are modern, youthful, creative, and SO BADASS. Her USP lays in her love for using different textures to create her masterpieces.
While on the one hand she'll make the prettiest (Disney princess-worthy) lehenga, with billions of hand-sewn appliqués, in the cutest colors, on the other hand, she'll use separated zari, and, wait for it…METAL to create badass, architectural pieces that will BLOW YOUR MIND!
Summary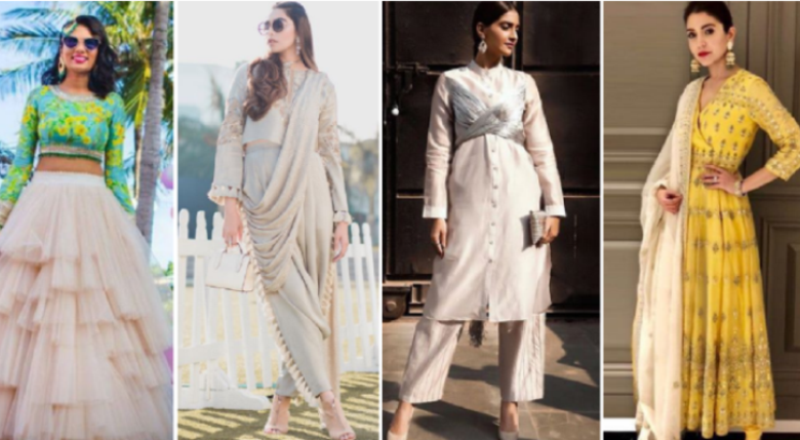 Article Name
The Best Indian Fashion Designers For The Desi Fashionista
Author
Description
Tired of Manish Malhotra and Sabyasachi? Check out the hottest new Indian fashion designers to satisfy the desi fashionista in you!
Read the rest of the article:
Next