4. Shivan and Naresh
Designer duo, Shivan and Naresh,has been kicking butts and taking names, for a decade, since their Cannes debut in 2008. They design mainly resort-wear (swimsuits, kaftans, flowy dresses, etc), but they do create some of the most badass Indian-wear (saris, lehengas, etc) you'll ever come across.
While they don't stick to any particular style of designing, they do like to include little metallic accents in all their clothes. Also, their designs always have a risqué vibe to them, which, in case you were wondering, we LOVE.
5. Aikeyah
Aikeyah is a Boho Couture line, and the brain child of the very talented Isha Dhingra. Aikeyah boasts of tastefully mixing together, contrasting cultures (like Parisian couture and Rajasthani methods) to create pieces that are one of a kind. That's why you'll see lots of beautifully layered outfits, made from cloths like cotton and khadi, stitched and dyed using traditional, Indian methods. The pieces tend to have very flowy, oversized silhouettes, and are made of cotton, linen and silk, in mainly sober, muted colors.
6. Shriya Som
Shriya Som creates feminine, youthful, intricately designed pieces that will look like they belong on the set of a fairytale-inspired movie. Her designs include lots of embroidery, ruffles, lace, organza; with the help of bees, birds, mice and of course, a couple dozen fairy godmothers.
If you want understated, sober pieces that you can wear to a casual event, then this isn't the place for you. But if you want to look like an actual fairy princess, then Shriya Som has got your back!
---
Suggested read: Amazon Indian Fashion Week 2016: 20 Amazing Looks We Are Going Gaga Over
---
7. Payal Singhal
Summary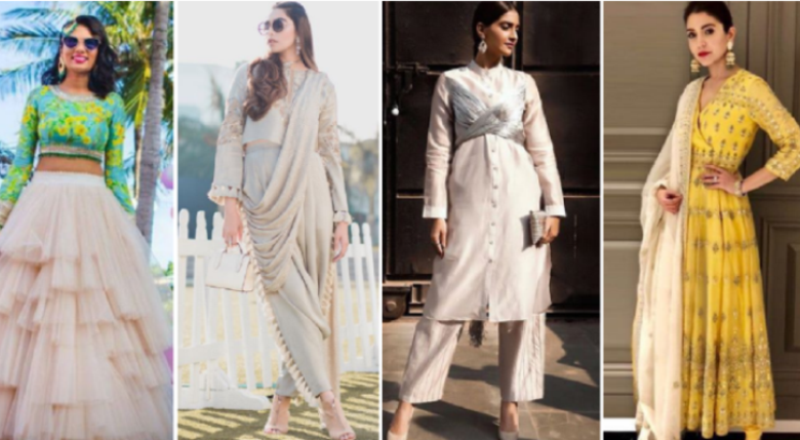 Article Name
The Best Indian Fashion Designers For The Desi Fashionista
Author
Description
Tired of Manish Malhotra and Sabyasachi? Check out the hottest new Indian fashion designers to satisfy the desi fashionista in you!