Antar-Agni by Ujjawal Dubey is a revolutionary Boho couture line, with its unapologetically androgynous clothes. While Antar-Agni is mainly famous for their really boho-chic clothes for men, their androgynous outfits for women are just as epic.
Antar-Agni sticks to neutral hues, matte, almost rugged finishes, slouchy silhouettes and well-composed layers. This fashion line is a special favorite of a lot of Bollywood boos like Ayushmann Khurrana, Rahul Khanna, Shahid Kapoor and Arjun Kapoor.
11. Bodice
Bodice is the brain child of fashion designer Ruchika Sachdeva. It won the prestigious International Woolmark Prize for womens-wear in 2018. Ruchika Sachdeva spent a chunk of her early career working in London, with fashion geniuses like Vivenne Westwood and Giles Deacon, which has had a significant influence on her designs.
Bodice is the most edgy, hipster couture label you'll find in India. With lots of color-blocking, asymmetrical patterns and silhouettes, androgynous elements, and sober materials like wool and cotton, Bodice is the designer label of every Indian's hipster's dreams.
12. KaSha
Determined to not be yet another blasé Indian label, KaSha by Karishma Shahani Khan is the perfect combination of hipster and boho-chic. Instead of opting for intricate designs, complicated embroidery and appliqués, KaSha tapped into the waning potential of the Indian dyeing methods.
KaSha boasts of creating fun, yet sober, youthful, yet matured clothing, in bright colors and unique silhouettes. They use a myriad of methods like tie-dying, clamp-dying, etc to create their deceptively simple yet chic masterpieces.
---
Suggested read: 18 Hot Indian Male Models Who Will Make Your Instagram Feed (And Your Life) Infinitely Better
---
13. Tarun Tahiliani
TarunTahiliani is the Bollywood-worthy designer of our dreams, kay. He designs the most GORGEOUS lehengas, saris and gowns we have ever seen. If you're looking for an OTT designer who can make you look like an actual star, then Tarun Tahiliani is your guy.
Intricate embroidery, zardozi, glitter, tulle, Swarovski crystal, gold thread – you name it and Tarun's designs have it. His designs drip in excess and opulence. So if you enjoy being super-extra-extra and the absolute centre of attention, then you've GOT to get yourself a Tarun Tahiliani design, cuzhun, we OBSESSED.
So, these were some of our absolute favorite Indian fashion designers. They're incredibly talented, and truly unique in their own ways. While we totally get the need for Gucci, Fendi, Prada, trust us when we say that it doesn't get any more high fashion than these BAMF of the Indian fashion industry. Most importantly, by supporting local designers, you are not only helping them make a place for themselves in the world, but also the entire group of people working behind the scenes, including the tailors, artisans, craftsmen and farmers – all of whom make it possible for these designers to create this pieces of art. By supporting Desi designers, you are helping maintain an entire ecosystem of workers, and in turn, supporting the development of our economy.
We hope we've managed to show you guys that you don't always need to go to Paris and New York to buy couture. We've got some pretty epic people right here at home! So, shop away!
Featured image source: Instagram
Summary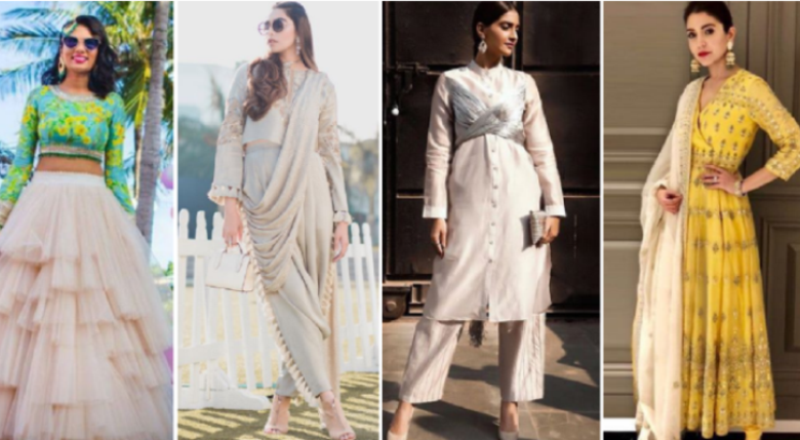 Article Name
The Best Indian Fashion Designers For The Desi Fashionista
Author
Description
Tired of Manish Malhotra and Sabyasachi? Check out the hottest new Indian fashion designers to satisfy the desi fashionista in you!