When it comes to dating, there are loads of info available online that tell you what to do, what to wear, how to behave, how to end a date, how to have a good time by doing something exciting – and what not. However, what this doesn't cover is what not to do on a first date.
If you're looking to make a good first impression – whether you're a man or a woman, then take heart and follow these tips that tell you what not to do on a first date so that you and your date, both have a good time.
---
Suggested read: 16 failproof first date tips for women that are sure to dazzle your date
---
1. DON'T make your date wait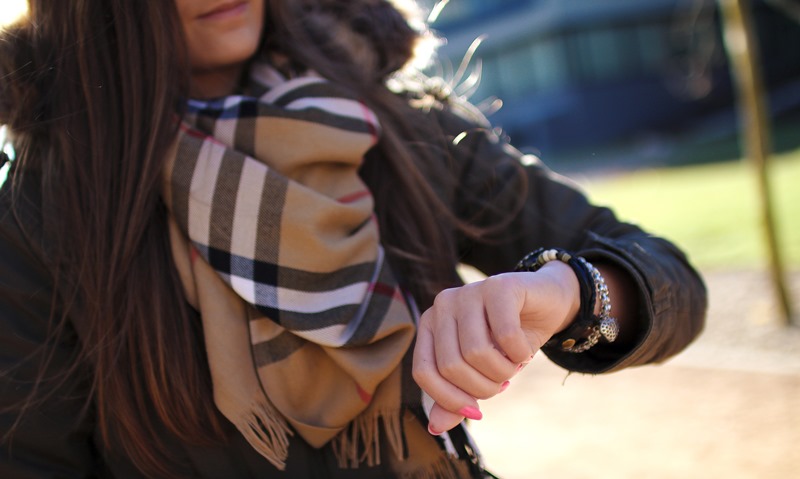 Image source: Google, copyright-free image under Creative Commons License
Punctuality is an admirable quality to possess, but it's an undervalued one. The first step in making a good first impression is by showing up to your date on time. If you know you want two hours to do your hair and makeup, or you know if you need an hour and a half to get to the place, then start getting ready early, or get to the place early. There's nothing to put you off on a first date than your date turning up late. Besides, treat your date as you'd like to be treated (I'm assuming you won't like it if someone makes you wait, would you?).
2. DON'T wear things you feel uncomfortable in
Be warned, this is not for what your date might think, but for your comfort alone. A first date isn't the time to try out your first mini dress your friend forced you to buy, or wear a muscle shirt (ick). As it is, first dates cause nerves to settle in your tummy along with the million butterflies fluttering for space. You don't want to add being uncomfortable to the mix, do you? Think about it, if your date suggests going for a stroll and there's a stiff breeze blowing, you'd be pulling at the too-short hem of your mini dress, or you'd freeze without a proper jacket. Instead, wear what you're comfortable and feel most like yourself in.
3. DON'T keep checking your phone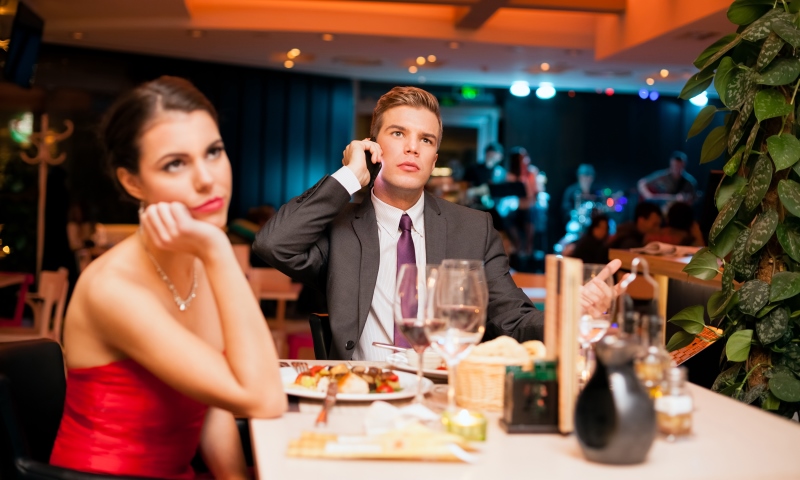 Image source: Shutterstock
With most people afflicted with the FOMO (fear of missing out) syndrome, you're probably tempted to check your phone all too often, like, every two minutes. Your date has come out to get to know you, not to stare at the back of your phone! Not to mention how rude you come off as if you can't put down your phone to have a conversation with your date and try to get to know them. Although it's pretty common to place your phones on the table in front of you, it's probably not a good idea to do so on the first date. Be mature and keep your phone in your bag or your jacket pocket. And if you're so addicted to it that you can't be away from it even for a few minutes, then glimpse at it when your date has gone to use the restroom.
4. DON'T try too hard to impress by being shallow
One thing you shouldn't do on a first date? Trying too hard to impress your date. Don't talk about what a jerk your ex was, how idiotic they were to let you go, the time you spend maniacally pumping iron at the gym, the laundry list of your pet peeves, or how everyone you know admire you and think you're the person they look up to. *cue eye roll* Refrain from doing any of these. If you do get the urge to brag, boast about your own achievements that you accomplished by your grit and perseverance. That's pretty impressive, trust us.
5. DON'T think it's cool not to eat
Image source: Google, copyright-free image under Creative Commons License
This is especially true for some women. If you order something, eat it – fully. If you order a weak salad and finish just half of it, in hopes of showing your date that you're super conscious of what you eat, then stop right there. They won't be impressed by this shallow show of yours. Besides, it's a crime to waste food, even if it's just a salad. Also, don't sit there and eat like a bird, because you're not. So order what you want and finish it, even if you didn't like the taste.
---
Suggested read: 10 first date conversation rules you NEED to break
---
6. DON'T be wishy washy
Have a backbone, show your spunk, but don't be argumentative. Nobody likes a pushover or a doormat. If your date has planned a dinner at a sushi place and you don't eat fish, or if they have planned a date in a bar and you're a teetotaler, speak up. If you wait to tell them what's bothering you, then it'll only have ruined the date before it even began. And when it comes time to order anything off the menu, do so decisively; don't dither over the choices. Expressing what's on your mind shows your confidence, not your arrogance, when you do so politely yet firmly. And confidence is always attractive.
7. DON'T sit quietly when it's time to pay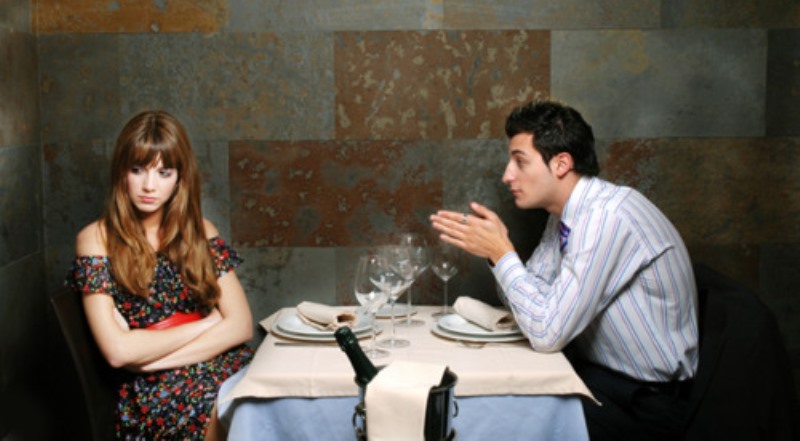 Image source: Tumblr
Whether or not you expect your date to pay for the date, it's polite to at least offer to pay half. It's highly presumptuous of you if you just sit there and act as if it's his duty to pay for the date. If they offer to pay for it, and quite frankly insist on doing so, then be graceful in your acceptance. And when your date accepts your offer to split the check, be sincere and do so gracefully. Don't play games.
8. DON'T reveal too much too soon
It's your first date, so revealing information about your appendectomy that you had when you were sixteen, or your plans for your dream destination wedding, are a no-no. This is TMI, too soon, and all this would accomplish is scaring your date away. Similarly, steer clear of other controversial topics like any health issues, work troubles, or even the strained relationship you share with your sibling.
9. DON'T not ask questions
A first date is when you get to know the person you've come out with a little better, so that you know if it's worth it to spend time together and see if it has the potential to be something more. So be sure to ask your date things about themselves, while also keeping the conversation light-hearted and fun. Know what to ask and how to ask them, so that you have enough information to make the decision on whether or not you want to pursue it further.
10. DON'T get wasted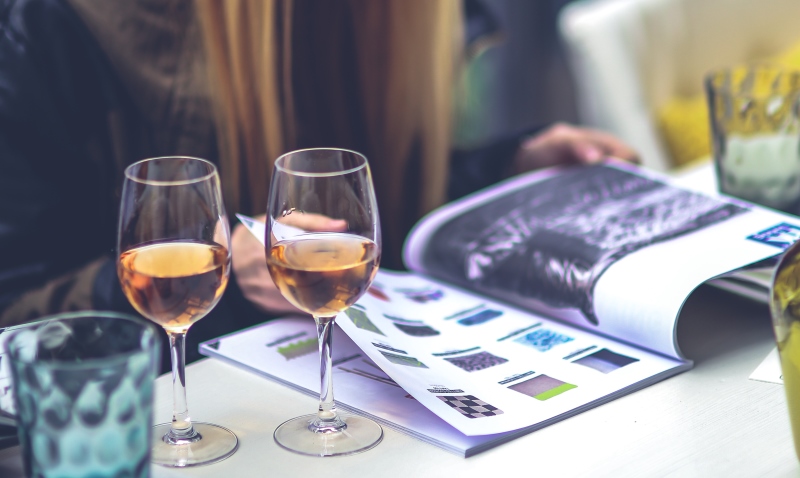 Image source: Google, copyright-free image under Creative Commons License
This is one of the most important rules when it comes to first date etiquette. You know your own potential to hold liquor or not. Based on that, be in control of how many shots or pegs you down on your first date. If it comes to a point where your date needs to hold you up, then it's not cool, nor is it classy. Indulge and imbibe in only that which you can handle. Know your limits and stick to them.
---
Suggested read: 10 compelling reasons why you seldom make it past the first date
---
11. DON'T stalk your date after the date
This applies to both social stalking as well as physical. The first one is plain creepy, while the second one is a felony! Curb your enthusiasm to show how much you liked your first date by sending a friend request or following them on other social media channels. If you had a wonderful time and want to let them know the same, send them a non-committal yet polite text, something like, 'I had a really good time last night. Thanks again!'
Some people might say that a first impression isn't all that important, that you can impress a person even with a bad first impression. But that's an exception, not a rule. It's been proven that you form an opinion about another person you're meeting, in the first seven seconds. So see how important making a good first impression is? With this list of what not to do on a first date, you should be able to leave a pretty good first impression, eh?
Good luck dating!
Featured image source: Google, copyright-free image under Creative Commons License
Summary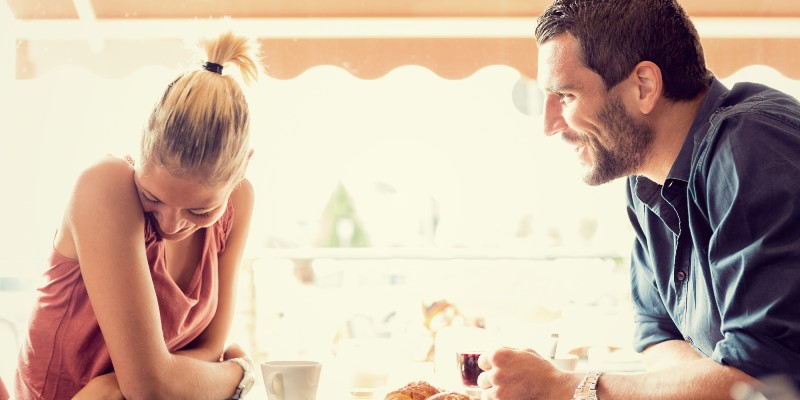 Article Name
The Complete Guide On What NOT To Do On A First Date
Author
Description
If you want to have a stellar first date, then steer clear of this list of what NOT to do on a first date, and you should be just fine!