Before you go for a particular skin routine, it is important to be sure of your skin type. In oily skin, the sebaceous glands are over-active, because of which they produce more oil than what we require. This oil oozes up, giving you a greasy appearance. Over time, the pores get enlarged, making your skin look coarse.
---
Suggested read: Oily skin type? Then, you are making THESE skin care mistakes
---
An oily skin is also prone to onslaughts like, pimples, acne, and blackheads. By the way, your skin might also turn oily during adolescence, since the flow of serum increases during that period. Hormonal imbalances during pregnancy and menopause also tend to distress the activities of the sebaceous glands, rendering your skin all oily and slippery.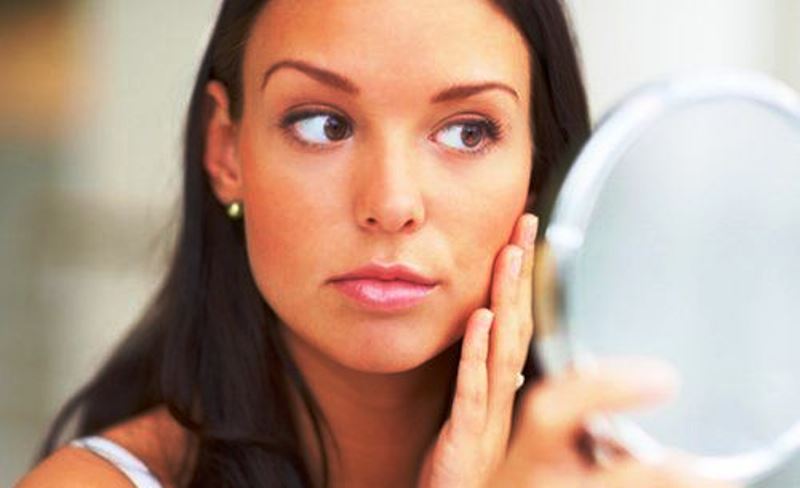 Image source: Pinterest 
If this is your skin story, you need a skin care routine for oily skin, and you've come to the right place for that!
The most vital part of a skin care routine for oily skin is cleansing. For the best preventive care of your skin, you need to adopt a proper routine of cleansing that will rid you of back heads, acne, spots and other blemishes.
Since your sebaceous glands are feverish, the grease they produce tend to attract dirt to your skin. Before you know, your oily skin will develop a dirty surface film. This coat of dirt needs to be taken out on a daily basis, for a healthy looking skin. If you neglect that, various oily-skin-related problems will start taking root.
The excess secretion of oil makes your skin look toneless, while the enlarged pores give it a texture that is thick and dull. Your skin is bound to be prone to blackhead formation, which further leads to pimples and acne.
Blackheads are usually formed when the excess oil collects in the pores, and hardens over a period of time, if not cleaned regularly. Dead cells are constantly shed by oily skin. Dirt, stale makeup, sweat wastes, oil, decomposed cells etc. clog up and block the skin pores, giving your skin a dirty look.
Cleansing is important not only because of the reasons I have mentioned so far. It is crucial also because, in many cases, the sebaceous glands because of improper cleansing, get further activated to secrete more oil. Harsh methods of cleansing cause this. Even when skin is exposed to too much heat or steam, this may happen.
A diet that consists of excessive fats, sugars, and carbs can aggravate the excretion of oil by the glands. Through proper cleansing, you can lift the dirt, sweat wastes, and other impurities, decrease the greasiness of your skin, and as a result, help the skin function in a healthy manner.
Cleansing skin care routine for oily skin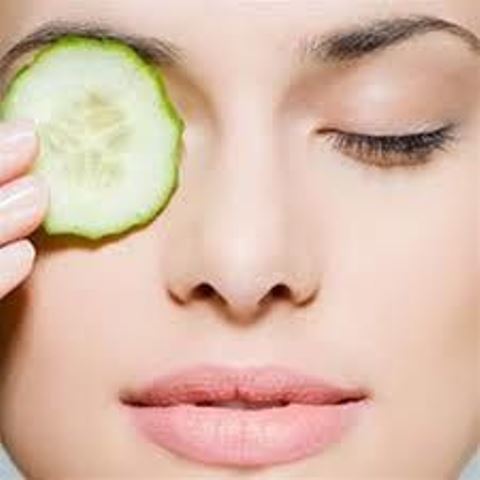 Image source: Pinterest 
Before adopting a cleansing procedure, you need to keep a few basic things in mind.
The film of oil and dirt on the surface of your skin must be removed.
Your pores have to be freed of the grease and oil that has accumulated, to discourage blackheads from forming.
You need to improve the texture of your skin.
Without creating a harsh, alkaline situation on your skin, you need to achieve these 3 goals. If you don't take care of that, you will be making your skin vulnerable to bacterial attacks. You must maintain a slightly acidic pH of the skin, if you want it to be healthy. While trying to do away with the greasiness of their oily skin, most people end up using very harsh alkaline bath soaps that upset the natural acid mantle. Maintaining the natural acid-basic balance of the skin, thus, becomes very crucial.
---
Suggested read: 6 tips on how to take care of oily skin in winter
---
Ideal products for cleansing oily skin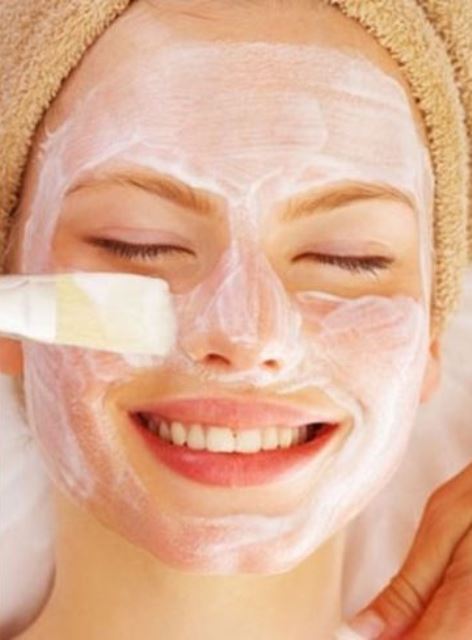 Image source: Pinterest 
When it comes to choosing the right products to cleanse oily skin, completely avoid thick creams. Gels also are a taboo! These would further clog up your pores, and wreak havoc on your oily skin. Liquid cleansers too, should be ducked, especially, if your skin is prone to blackhead formation. Therefore, it is not only the cleansing and the way you do it that's important; what products you use, should be give just as much significance!
The ideal cleansing routine is made up of two distinct procedures.
1. Cleanse your oily skin of the dirt and the oil
Wash your skin with a soap that is medicated. Do not use hot or cold, but lukewarm water. This will help you get rid of surface dirt and excess oil. Special non-basic soaps, in the form of cream is available. These soaps are very successful on oily skin, especially one which is disturbed by acne. These are herbal in nature, and are known to restore the acid-alkaline balance of the skin.
2. Cleanse your oily skin of the dead cells and blackheads
Pore-cleansing involves a gentle derma-abrasive action that helps the skin get rid of the dead cells while dislodging the hardened oil from the pores.
For this, prepare a mixture of beauty grains and some skin tonic. Gently rub your skin with the mixture. Even stubborn blackheads can be removed through this process. Although they may not be removed at once, they will be loosened for sure.
Rub the mixture in circular motion, while paying extra attention to the nose and the chin areas. This will not only help you unclog the pores, and dislodge the dead skin cells, it will also allow you to stimulate your skin by causing blood to flow to your face. A skin tonic with rose base is the best since it has a therapeutic value. The healing action refreshes the skin by lending it a natural glow.
Moisturizing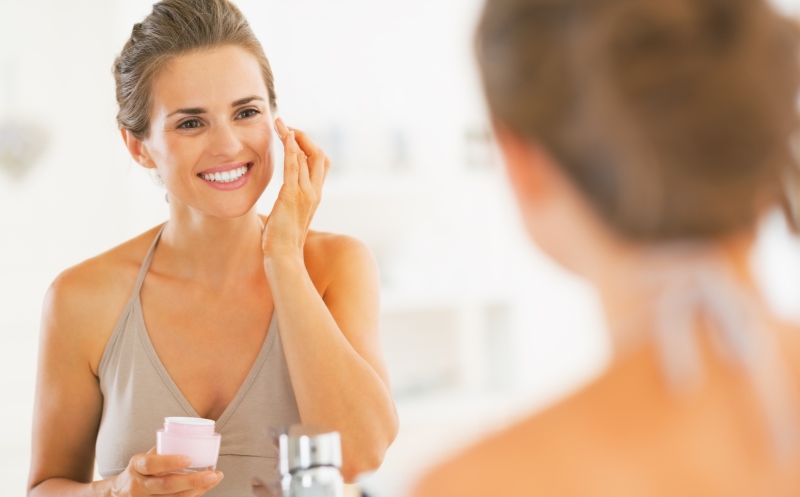 Image source: Shutterstock
You need to be very selective when it comes to picking moisturizers for your oily skin. Though you cannot choose any moisturizer off the rack, you even cannot totally ditch moisturizing! Though your skin is greasy, it needs lubrication.  You only need to steer clear of some moisturizers, especially the ones that further clog up the pores! Oil-free moisturizers will help you achieve the acid-alkaline balance of your skin.
While applying the moisturizer, vary the amount you apply on parts that are oiler than others. A lot of moisturizers are particularly tailored for oily skin, and therefore, go for an oil-free non-comedogenic moisturizing cream. Clinique is a product-line that caters to all skin types! So you can try your hands there.
Duck moisturizers that have lanolin or petrolatum or even isopropyl myristate.
Masks for oily skin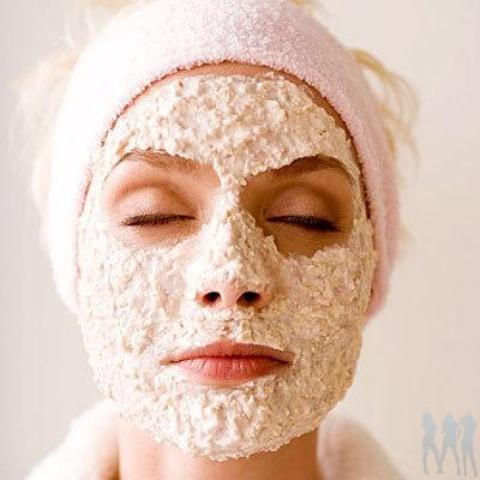 Image source: Pinterest
Mix one teaspoon of honey with 1 egg white. Now apply the mixture thickly on your face and your neck. Leave the mask on for 10 minutes, and then, wash off with lukewarm water.
Mix a teaspoon of yeast with a teaspoon of sugar. Pour in half a cup of warm milk into the mixture. Cover it and keep it in a warm place. When the mixture ferments, use it as a mask for your oily skin.
Wash dried peas and drain. Dry the excess water in the shade. Once they are absolutely dry, grind them, and store the powder in a glass jar. Take a teaspoon of this powder, and mix it with rose water. Apply the paste as a face mask.
Apply fresh fruit (orange or fresh limes or watermelon or papaya) juice on your face as a mask. This is refreshing, plus it cleanses the oily skin, closes the pores and fuels blood circulation.
Apply yogurt on your face. It aids the opening up of the pores. It also helps in gentle exfoliation, absorbing the excess oil, at the same time. Take two teaspoons of unflavored yogurt, and daub it evenly on your face. Leave it on for 15-20 minutes, and then rinse with lukewarm water.
Rub your face with cucumber slices. Cucumbers are good for all kinds of skin types, and because of that you will see them in all kinds of facials and spa treatments. They fight swelling, itching and excess oil.
---
Suggested read: The MOST perfect skin care routine for dry skin
---
Triggers to avoid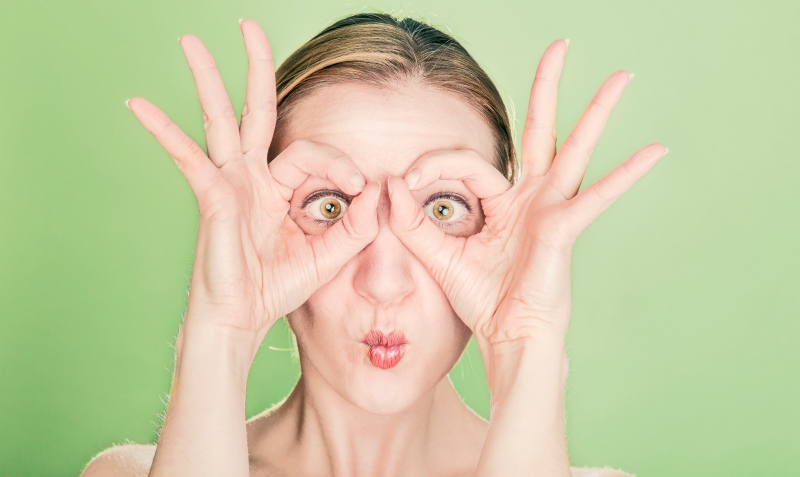 Image source: Google, copyright-free image under Creative Commons License
1. Stay away from harsh soaps and creams
All products that have alcohol or any other chemical that can irritate your oily skin should be avoided. The irritation may trick the sebaceous glands into producing more oil and hence, worsen the problem.
2. Stop over-washing your face
Some people think that the more they wash their face, the better it is for their oily skin. WRONG! Just like harsh soaps, if you wash your face, constantly, you will cause irritation and make the symptoms worse. People with oily skin should wash their face only two times a day, not more than that.
3. Avoid heavy cosmetics
Heavy, oil-based cosmetics will block your pores, trapping the oil and dirt. This will make your acne symptoms bad to worse.
4. Change the towels or face pads you use, on a daily basis
Oil, dirt and bacteria get absorbed by the towel, and if you use the same pad or towel continuously, you will be rubbing them into your skin.
Our skin is damaged both by neglect and by misuse. So a proper skin care for every skin type is crucial. Let us know if this helped, in the comment section below.
Also, for more on everything from skin and hair care, to makeup and fashion tutorials, sign up for our daily newsletter today. See you next time!
Featured image source: Pinterest 
Summary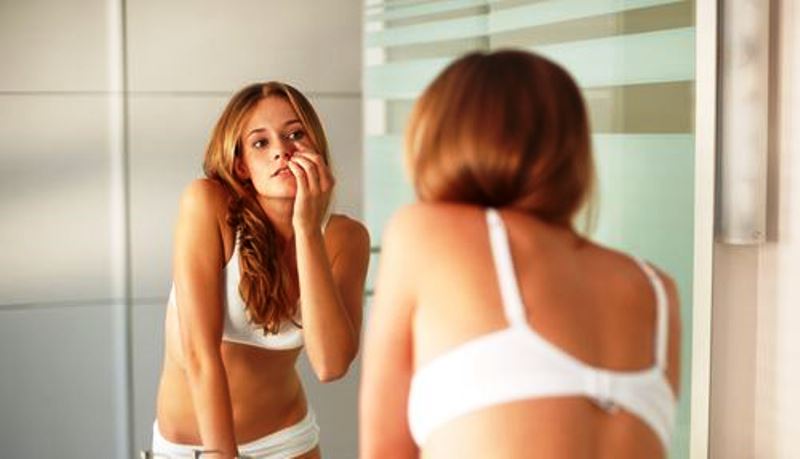 Article Name
The MOST Perfect Skin Care Routine For Oily Skin
Author
Description
Oily skin is difficult to look after, but with this perfect skin care routine for oily skin, you can say bye bye to that grease in no time!