Whenever we talk about curing acne, people think chemicals are a part of the deal. What if we told you that you can treat your acne using only natural ingredients? Yes, you read that right. In this post, we will tell you how to use honey for acne scars effectively.
Honey and oil can help combat oiliness. They can balance out your pH levels. They can stop the clogging of your pores. And by doing all of this, the two ingredients can help you treat your acne successfully.
Leading dermatologists from all over the world are recommending the use of natural products to cope with skin abnormalities like acne, black heads, pimples, abrasions, etc. Jojoba oil, for example, can help with acne. The oil's molecular structure is similar to the skin sebum (oil produced by skin's sebaceous glands). As a result, by using jojoba oil, you can trick your oil-producing glands to think that there is enough oil, and that there is no need to produce any more of it. This, in turn, prevents acne, giving you a more matte complexion.
Tea tree oil helps effectively treat cystic acne by penetrating into the skin easily, and unblocking the sebaceous glands and drying out the acne. It also helps disinfect the skin pores which are sure to be clogged if you have cystic acne.
For the remedy, you need to soak a cotton ball in some tea tree oil, and lightly apply it on the affected area. You should leave the essential oil on for a few hours. You can also leave it on through the night.
People with sensitive skin need to do two things,
One, dilute the tea tree oi by mixing it with water in the ratio of 1:3.
Two, do a patch test before applying the oil on the affected area.
Let's talk about the other ingredient: Honey.  Both natural and unprocessed honey can help you with your acne. Honey contains potent enzymes that possess antioxidant and antibacterial properties.  These properties help prevent skin breakouts of all sorts. There are a number of kinds of honeys, and in case you don't know which one to go for, Manuka honey is your best bet. According to skin experts, Manuka honey can even take care of very serious skincare problems that require antibacterial action. If your skin problem is a result of allergies, then elderflower honey is your go-to product. The reason why honey is so great for the skin is that it enhances the skin by locking the moisture. Therefore, people with dry skin too can benefit from this magic ingredient.
How to use honey for acne scars effectively 
Honey is antibacterial, which will cure your cystic acne in no time. Also, honey is antioxidant, and so, it will prevent the damage that is caused to the skin by free radicals.
Honey not only heals acne, but also makes your skin smoother and softer.
For the remedy, dab some honey on the affected area, and leave it on for 10 to 15 minutes. Now rinse off the area with lukewarm water.
The treatment should be repeated two to three times a day for best results.
An alternative to this remedy is to prepare a paste of honey and cinnamon powder. For the paste, mix half a teaspoon of honey with a teaspoon of cinnamon powder. Apply this paste on the affected area, and leave it on for 10 minutes or so. Wash the area with lukewarm water.
The remedy should be done once every day for a week.
Let us also talk in brief about the benefits of zinc for the skin. Zinc improves the cell production in our skin. This, in turn, helps slower the oil production by sebaceous glands. Less oil equals to less breakouts which equals to less acne.
We will now tell you about some of the best treatments out there that you can try while fighting acne.
H-Acne Formula Acne Treatment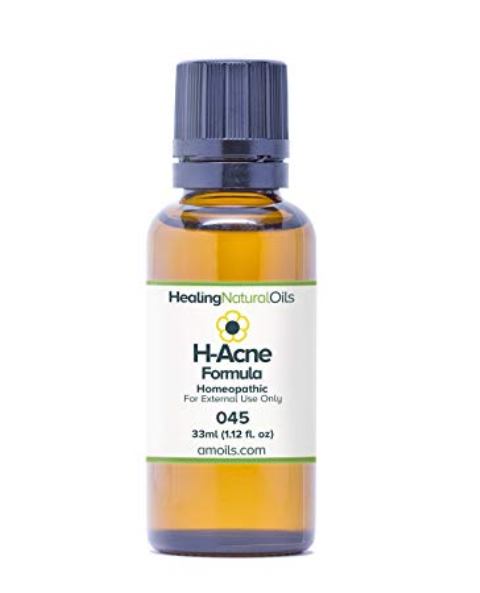 Image source: Amazon.com
This is a honey-based treatment that works effectively on acne. It is a great natural alternative to acne medications or Accutane. Honey will help you deal with the blackheads, dirt, dead skin cells, and toxins. It helps get rid of the impurities from your skin, hence giving the skin a natural glow. This acne formula is both gentle and effective. It not helps you treat acne, but also dry flakes and rough skin patches.
Herbivore True Blue Treatment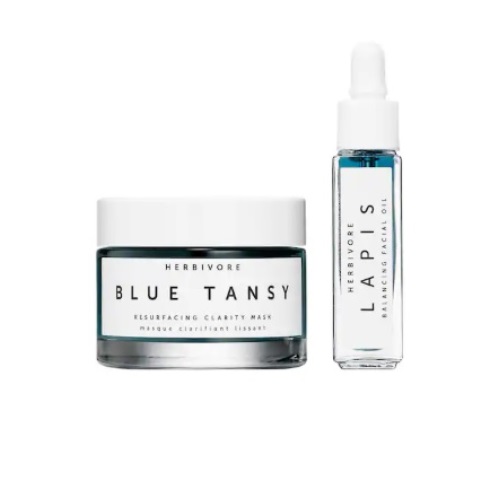 Image source: Sephora.com
This treatment is a two-part system. The first part of the treatment involves a mask that uses a cornucopia of botanical extracts. The second part involves a facial oil. This treatment helps balance the pH level of your skin, thus helping it get rid of dirt and excess oil.
Manuka Honey Gel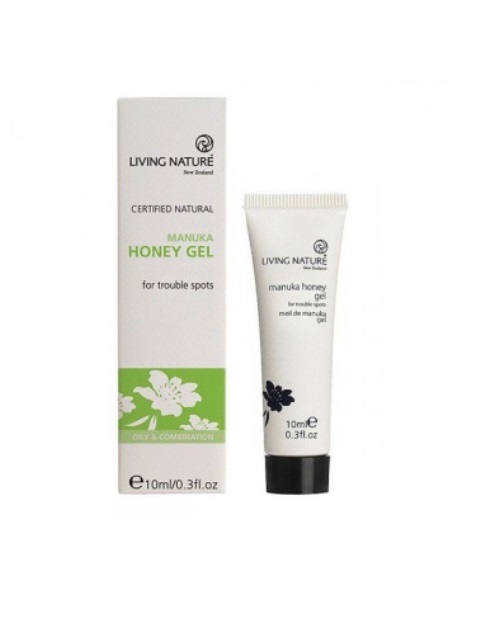 Image source: Healthpost.co
This gel is the holy grail of acne treatment products. This is perfect for people who have an oily skin and want to treat their acne without turning the skin dry. Apart from helping you treat acne, Manuka honey gel also helps the damaged skin rebuild itself over regular treatment.
Rose Hips & Carrot Perfecting Serum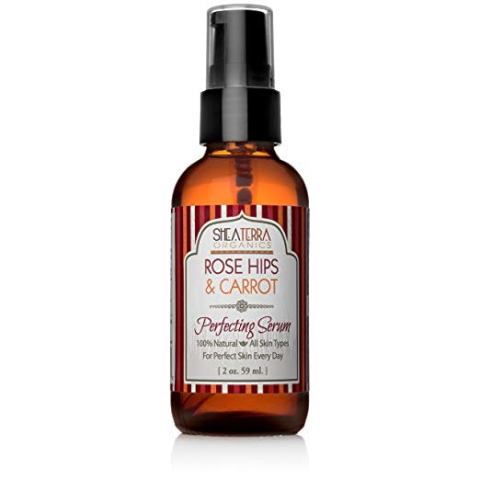 Image source: Amzon.com 
This serum is rich in vitamin and help fade out the scars the acne may have left on your skin, while preventing the formation of acne in the future. It also helps treat other skin discolorations because of the rosehip oil in it. The carrot seed oil helps with cell growth and gives the skin a new chance, a new life.
That is all we have on today's post on how to use honey for acne scars effectively. Let us know if you found this helpful. Also, if you have any skin-related queries, then please feel free to ask them in the comments. Our experts will get back you as soon as they can.
Also, to receive these posts in your mailbox daily, sign up for our daily newsletter.
Featured image source: Pixabay, under Creative Commons License
Summary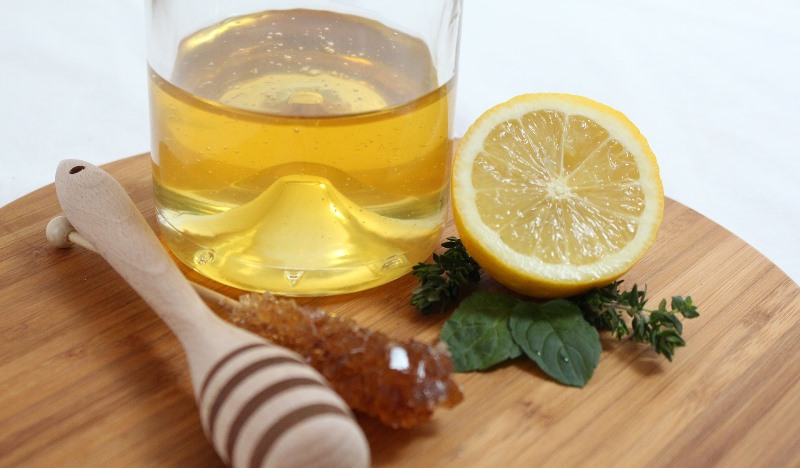 Article Name
How To Use Honey For Acne Scars Effectively
Author
Description
What if we told you that you can treat your acne using only natural ingredients? In this post, we will tell you how to use honey for acne scars effectively.