Crowned as one of the world's most beautiful woman, Gwyneth Paltrow is a Libra, and that should explain it all. See, I like keeping things short, but that doesn't hold true for a Libra woman! She is a devotee of words, enamored by the magic they possess and worried about the destruction they can cause. It's all about 'the balance,' dude! A Libra woman in love longs companionship; "forever-after" being her only wish, but you must love "all of her with all of you." If John Legend got it right, so will you!
The female incarnation of King Solomon must be a Libra woman, making a huge deal out of impartiality and justice! When loving a Libra woman, you must be prepared to notice the heads turning when you walk in! Nope, they aren't admiring you but the gorgeous lady on your arm! She is a magnet when it comes to attracting not just men but women, animals, and maybe even vegetables! A Libra woman in love is not into those stupid love games that silly girls play. It doesn't go with her image, you know!
---
Suggested read: 8 things you MUST know about loving a Virgo woman
---
It is interesting to note that Libra is the only sun sign that has an inanimate object as its symbol! Don't form ideas about her being lifeless though! She'll introduce you to emotions in you that you never thought existed. She's definitely not in your league but since you got lucky, mister, here are a few things about loving a Libra woman!
1. (Un)Cruel intentions!
Image source: Google, copyright-free image under Creative Commons License
When loving a Libra woman you aren't risking subjection to cruelty like plates flying in the air or being thrown out of the bedroom at midnight! But since she is giving you the best, it is quite natural of her to expect the best of you too! She is not game for forceful and particularly uncivilized emotions of yours!
2. "Words are all I have to take your heart away"
Image source: Youtube
"We love the things we love for what they are," is what the Libra woman lives by! This angel won't even hurt you with words. She will take the day off to deliberately string together the 'perfect' words which are always true! And then she will ever so carefully utter these thoughts, as carefully as Johnny Depp when he says, "You got to be careful: don't say a word to nobody about nothing anytime ever and ever-so-carefully move into her mouth." OMG! I wish I thought half as much before talking!
So, to a Libra woman in love, words mean everything. Words are the strokes with which she wants to paint her relationship. You would be relieved to know that in loving a Libra woman you will never be told lies, simply because she sucks at it! "True Lies," a movie she never watched!
3. Ramp(ant)!
Image source: Google, copyright-free image under Creative Commons License
She is Frieda Pinto when it comes to stylin' and profilin'! A fashionista to the core, she will always check the mirror a million times before she walks out the door. Your woman dresses to kill (not a word she would prefer!) with designer apparel and jewelry that she is hiding in her closet. This smart and sexy (but never frumpy woman) of yours is envied by all the other non-Libra women because Libras are too gorgeous to bother! And when it comes to the men out there, remember, EVERY SINGLE MAN wants to steal your girl! A Venus baby, Libra woman in love (or out of it!) smells heavenly and intoxicating! With all of those curves and that willowy feminine body, this zodiac pal of Kate Winslet is, without a shadow of a doubt, poetry in motion!
4. 'Feel'osophy!
Image source: Google, copyright-free image under Creative Commons License
"I feel too much," said every Libra woman in love! She cries. A lot. A helluva lot! The problem doesn't end here. You will have no freaking idea what she's crying about (most of the time, it is something to do with you. Okay make it 'all the time'!). Don't get frustrated, she is not hiding anything from you. She herself doesn't know why she is crying! This will make her cry even more! I don't know if this will make any sense to you (because it doesn't to me!), she sometimes has to feel sadness, the sadness of survival, of life. Her fears and her curiosities at times take a toll on her health and might take a toll on yours too! So, be patient with your lady. Give her both time and space to discover and experience. The magic of life is what she is seeking to reveal. She's a Potterhead and you, Mr. Muggle, must not try to get her down!
---
Suggested read: 8 things you MUST know about loving a Leo woman
---
5. Much ado(re) about nothing!
Image source: Google, copyright-free image under Creative Commons License
She is not an annoying know-it-all (sorry Virgo!), though she is very curious! As a compensation for ignorance, she will give it all up to please everyone, especially her friends (that is family to her! And the blood ties? Well, never mind!). She will take you in, if everyone, even your parents, have chucked you out of home. The Guardian of the homeless will kind of adopt you and might even end up irritating the hell out of you! Her self-sacrifice will get kind of scary for you as she will start claiming control! Don't worry she's just being nice.
Loving a Libra woman means that you have to teach her the basics of 'self-love'! Even if you don't care about her, you must do this to save you're a$$! This woman will devote her entire time to you, making you her everything. That is not as romantic as it sounds! So teach her how to love herself and revel in some me-time, just to save your soul!
6. 'Suav'enir!
Image source: Google, copyright-free image under Creative Commons License
You must have seen those pretty cherubs in antique paintings – floating through the air, adorned with roses, and holding a harp? That's your Libra woman! She adores sweet roses and daisies, silk lingerie (;)) in pastels, and a floral Elizabeth Arden to go with it! A Libra woman in love is overly conscious of not going over-the-top and keeps things gentle! Since you are the man, you must know the kind of gifts to make Lady Libra swoon.  She loves jewelry (to the point of illegality!), but dare not give her an American diamond or other junk! Just like this cheap gift of yours will tarnish, so will your relationship! Yes, you have guessed it right, you will have to rob a bank!
7. "Clueless"
Image source: Google, copyright-free image under Creative Commons License
"Who am I? Where am I?" A Libra woman in love feels lost all the time (let's make that almost! Or else she might cry after reading this!). Give her tea and blankets to keep her warm (not if you live in the Tropics!). Retro classics can soothe her nerves and so can no conversation at all! But as soon as you start getting used to this life of tranquillity, the Diva wants you to throw a grand party, as in a DJs crooning and people shouting at the top of their drunken voice kind of party! If you claim to be her lover, you must know all this.
Though not authoritatively, remember to make the decisions. Sometimes, she'll try to exhibit control, but that's a frail attempt because she is too sacred to be alone! My brains just flashed Akon singing "Lonely"! Even deciding silly things like what to wear or the next pub to visit is a problem for her and so a problem for you! "Obvious Choice" is a myth!
8. "Bedtime Stories?"
Image source: Google, copyright-free image under Creative Commons License
Once she is in bed, Libra wants you to give her a slow hand! "Slam-bam"? No, thank you! She is too sensitive to tolerate such nonsense. Use your imagination, mate (not too much though!). The fluffy pillows on the bed aren't without a purpose. Turn the player (in you, later!) on! Soothing music to calm her senses. The lower back, that's your work station, Mister! You work hard and she will purr harder! Don't keep that kitty waiting!
---
Suggested read: 7 things you should know about loving a Cancer woman
---
If you have the hots for Miss Libra, ask her out. Don't worry her answer will be a "Yes!" not because she shares your emotions, but as she can't resist being introduced to your friends, your community, and your church circle – or maybe even your mother! Once you have survived through this, remember not to be a grump ball and sit gloomily in a corner. Worse, DO NOT make any attempts, knowingly or unknowingly, to curb her freedom of speech and expression!
Like a Gemini, the Libra too loves talking eternally! Stories and anecdotes have always interested her and have always caught her curious imagination! She loves to 'gossip' but that word must exit your dictionary immediately. "Honey, I am just catching up on a few details about unnecessary people!" is what she will tell you effortlessly!
Whenever in doubt (most of the time this will be your reality!), take her shopping and binging! This will put the smile back on that ever-so-confused face. And it will save you the horror of the pin drop silence. She can be quite the Susan Sarandon in 'The Big Wedding' and being Di Nero is not a very comfortable place to be!
Feautred image source: Youtube
Summary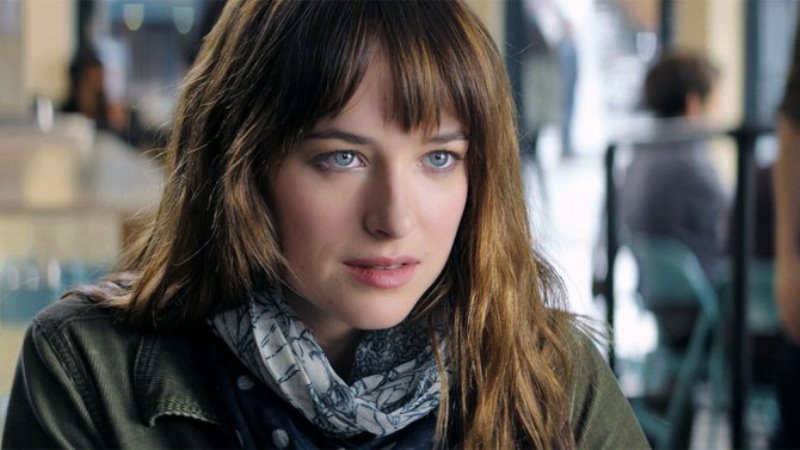 Article Name
8 Things To Know About A Libra Woman In Love
Author
Description
Here's all you need to know about a Libra woman in love - take note or perish at your own peril. ;)