"Embrace the glorious mess that you are." -Elizabeth Gilbert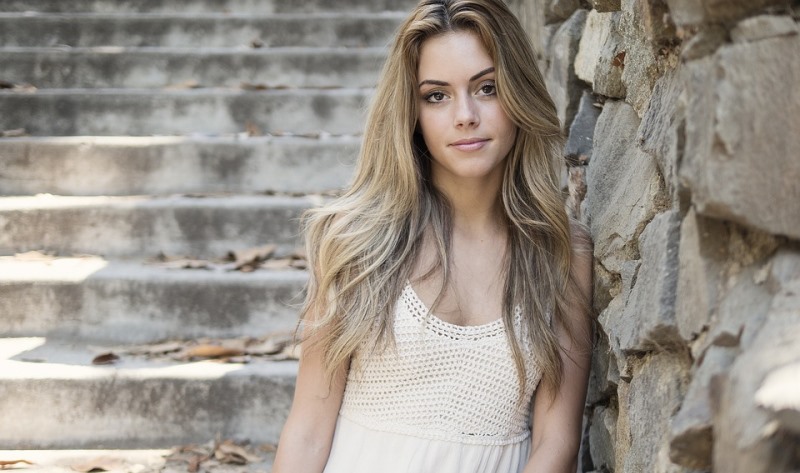 Image source: Pixabay, under Creative Commons License 
I know what you are thinking. How could somebody, who starts the article with that quote, possibly have anything important to say about adult-ing. You're right. I laughed at myself for a solid 5 minutes after I finished writing the article, because: 1. I only sound mature when I'm writing. 2. I'm nuts. Which brings me to an important fact about adult-life. Being an adult does not necessarily mean being serious. This is a ridiculous standard thrust upon generations of people. You can smile, drool, break vases, forget appointments, and it still won't propel you back to being a child. Now that more of you can relate to this conversation, let's begin.
---
Suggested read: Adulting? At 27, I Feel Wise Beyond My Years
---
Here are 10 signs you are adult-ing right:
1. Step off the pedestal
When we're young, we place ourselves at the center of the universe. Don't get me wrong. There is nothing wrong with self-love. In fact, self-love and positive-selfishness are extremely crucial. We will get to that in a subsequent point. I'm speaking of a pedestal that has no place for anybody else. To be an adult means being aware that there are worlds outside of your own. Both literally, and metaphorically; to be an adult means accepting that while they may or may not concern you, they still matter.
You become more perceptive to the light and darkness around you, in every soul. You begin to understand that the world is constantly at war, and every time somebody is silenced, it becomes your fight too. Growing up means understanding that your pain is not the biggest blunder this world has made. And believe me, it is liberating. By recognizing and healing wounds around you, or rejoicing in somebody else's happiness, you become more human. That is possibly all that growing up is about.
2. Don't treat your body like garbage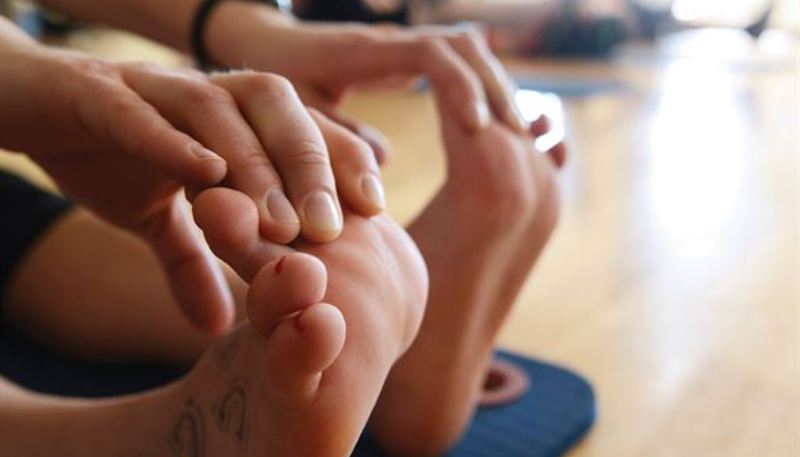 Image source: Google, copyright-free image under Creative Commons License 
Do I remind you of your parents? Mine keep telling me, "Health is wealth". If you're anything like me, you have never listened to them. We have weird explanations for obvious medical statistics. For every, "Please go to sleep early, your generation has a higher risk of heart attacks", we have a, "But everybody stays up late and not all people die". In retrospect, it sounds really childish. (It's ironical that I'm writing this article at some time close to dawn).
When we're younger, and in constant need of validation (it never really goes away, you know), we do stupid things to fit in. We drink a lot, smoke our lungs dry, shoulder toxic relationships that kill our immunity, apply crash diets to fit magazine standards, and most of all, sleep dangerously less. Becoming an adult involves understanding that your body is not an elixir in itself. Even Wolverine had to die (I'm sorry I brought that up!). An analogy my mother always uses is: "Your body is like a car. The quantity and quality of fuel decides its life and capabilities." The fuel here stands for sleep, diet, mental health, and other things crucial to our existence. Growing up is understanding that humanity is a goddamn miracle, and one must not take it for granted.
3. Money runs out
My middle-class heart could write a thesis paper on this point alone. I strongly believe that you don't understand the value of money unless: 1. You come from an average-poor financial household, 2. You start earning money yourself. Often, it takes a combination of two to get your head straight. To be an adult means having a budget. My mother has a meticulous planning system, with diaries, markers, et all. I, on the other hand, have half a brain, with a goldfish's memory span. But it's still something, right?
My point is, you don't have to go fancy while saving money, as long as you are aware of where it's going. When you see a cute notebook, you think of the 187 empty ones lying at home. If you see a beautiful piece of clothing, you set yourself an assignment goal and a tentative date when you can purchase it without guilt. Saving money does not mean being miser, or missing out. It means you're better prepared for a stable future, which brings me to my next point.
4. You realize you have a future
Image source: Pixabay, under Creative Commons License 
It's a common joke at University that a black hole is probably brighter than our future. As children, most of us are accustomed to just having things materialize in front of us. Want a bicycle? Poof. Want a new school bag? Poooof. We hardly ever understood the entire process our parents went through. To be an adult means understanding that your career is a necessity. Don't jump at me. I know that having a career is an individual choice. It isn't for me to decide. But my feminist-heart is scared. What if you don't find support later? I don't mean to sound too disillusioned, but humans and fate are two of the most precarious elements this universe has. How can one trust one's entire future to either of them?
Forgive my rant, but having a career, and a source of income, is imperative for your own well-being. As an adult, we work for a better future. We no longer take our resources, education, and opportunities for granted. We at least have a "pla" if not the whole "plan" (if you know where that reference is from, hit me up. We could be friends.)
5. Socializing isn't a personal need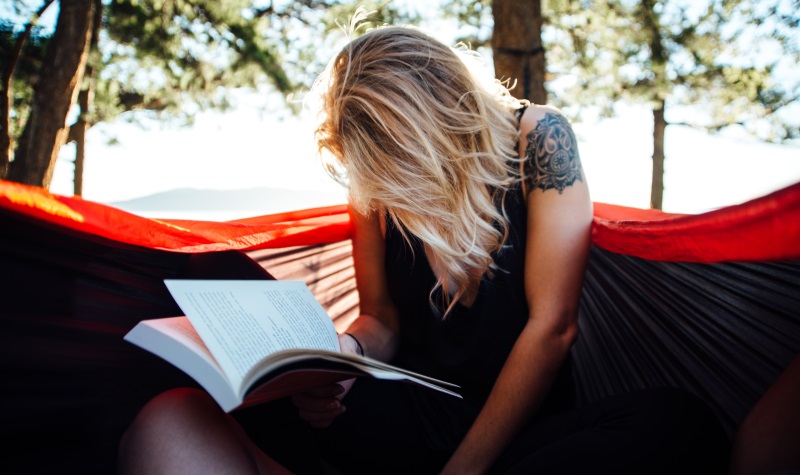 Image source: Google copyright-free image under Creative Commons License 
I mention 'personal', because anybody dealing with the media cannot avoid social contact. Having stated that, it then becomes their job, separate from their personal life.
As we grow up, we learn to believe in quality. Having 475 friends is no longer important. Hanging out at the newest cafes, meeting new people, none of that speaks to your soul. If you are at home and aren't hit with a massive FOMO, then you're growing up.
Even a couple of years ago, I'd spend all my holidays hanging out with people. Staying at home meant I didn't have a social life, and it really bothered me. Now, I make very few plans. Secretly, just between you and me, I even enjoy when they get canceled once in a while. On Sundays, I stay at home. My Instagram feed buzzes with colourful photos of people whose #SundayDoneRight. It just makes me hug my pillow closer and sleep more soundly. I actually long to come home and binge-watch cartoons. What an ironic way of growing up.
---
Suggested read: Yes, I Live With My Parents: 12 Struggles Of People Who Live At Home As An Adult
---
6. The definition of friendship changes
I think the biggest point of this change comes when you watch your friends leave the city. Once school ends, you realize that not all things last. But what does, is so miraculously beautiful. It's very strange that two of my closest humans who left the city, actually became stronger lifelines afterwards. Distance did nothing to weaken us. In fact, a lot of friends who stayed back lost touch with each other.
To be an adult means understanding that not everything can fit into cause-effect equations. When a senior you haven't met in months questions your monosyllabic replies; a lifeline, 1,500kms away, stays up listening to you all night; or people who don't say 'I love you', root for you through thick and thin- you begin to understand that friendship will form in the strangest of places, in surprising ways, and hold you together. As you grow up, you also learn to be the friend you wish to have.
7. Humanize your parents
Image source: Google, copyright-free image under Creative Commons License 
This is important. When we're young, we see our parents as something larger than life. Honestly, I still think my parents are superheroes. They're all the sunshine. But they are also human. And it has taken me several years to understand that. Your parents won't always do the right things, or make the right choices. If you stumble, then they are allowed to fall too. Giving birth does not take their humanity away from them. In fact, it only reinforces it.
I used to hate watching my parents fight. I still do. But I've realized that it's none of my business, really. Their relationship is independent from that of mine. They're allowed to quarrel, be late, miss a deadline, forget something I said, et all. They are allowed to have a life of their own. Being an adult means not holding others to the impossible standard of perfection, and that involves your parents.
8. The world is no longer black and white
As a child, things were much simpler. We compartmentalized spaces into accessible and forbidden; people into nice and evil; days into good or bad; and habits into proper or not. I looked down upon smokers in school. I thought it was unnecessary and pointless. Once I became a smoker, and faced the prejudice myself, I realized that it was not my business to begin with. I still don't drink, but there isn't any form of addiction I'm prejudiced against.
This is a small example. To be an adult means understanding that the world is an insanely complex place. You cannot categorize human beings into right or wrong. The movie 'Boyhood' was filmed over a period of 12 years. It let us into the protagonist's childhood, and his process of gaining maturity, until he left for college. The genius of the movie lies in the realistic depiction of all the characters. You initially hate the father who left, but you gradually understand his life choices. It teaches you a very important lesson in life: even 'villains' may have a story to tell.
9. Learn kindness
Image source: Pixabay, under Creative Commons License 
When I was a kid, I saw a lot of people take pride in being mean. I'd be lying if I said they don't anymore. But then they aren't real adults, are they? There is nothing to achieve in being mean. While reading 'Devil's Consort', I learnt the German word 'schadenfreude' which means: "deriving pleasure from someone else's pain". That word remained plastered in my memory because it sounds so beautiful. I gradually realized that I could apply it to so many people around me, and it made me really sad.
Maa never lets me keep ANYTHING that I don't use too often. She gives them away. "You could either choose to have a cupboard full of things you don't wear, or help somebody who needs them", she says. It makes my mother a brilliant human being, but also a fit example for what all adults should be. Lilly Singh, in her #GirlLove campaign, speaks about practicing positivity and kindness. Pay a random compliment to somebody you don't know, smile at a stranger, be a little kind. The world needs it.
10. Make yourself your no.1 priority
Image source: Pixabay, under Creative Commons License 
Unlike this point. I'll tell you why this is the 10th heading. I always save my most important bit for the end.
Love yourself. God knows I could scream this from the top of every mountain, while bungee-jumping into clouds full of meatballs. Love yourself, because why the hell not? Society preaches altruism, and this is where my favorite book comes in. 'The Fountainhead' by Ayn Rand speaks about selfishness, among other things. "To say 'I love you' one must first know how to say the 'I'".
I do not mean to belittle the company you keep, or the support you have. However, in the end, you are all you have. Learning to enjoy your own company is crucial to being an adult. If I cannot stand to be with my own self, relationships become less about love, and more about dependence. Why would you let that happen to you? Pamper yourself, human. You deserve all of it. Irrespective of how many friends you have, you will always be your greatest supporter.
---
Suggested read: 13 Invaluable Life Lessons I Learnt Growing Up With A Working Mom
---
I'm probably going to print this out and pin it to my forehead so that I may remember them. Growing up isn't a difficult job. It is surviving that takes all the effort. You don't even have to ace all these points to become an adult. No. In my last year of University, I have developed feelings for a different subject. So, my future isn't all that concrete anymore. Like I said, you are only human. But as long as you have a basic understanding of these concepts, you're good to go. Remember, you can be all the adult you want, but don't you ever kill the child in you. It's what keeps us going. It's what will always keep us going. Power on, comrade!
"It's okay, life is a tough crowd

32, and still growin' up now

Who you are is not what you did.

You're still an innocent."

(Innocent, Taylor Swift)
Featured image source: Pixabay, under Creative Commons License 
Summary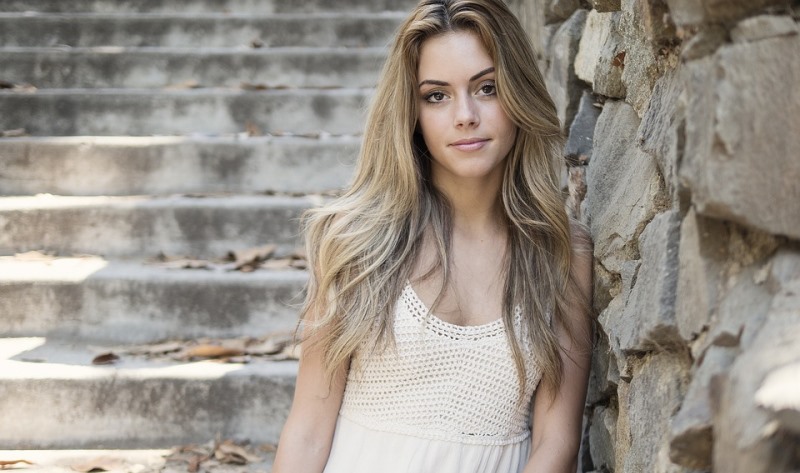 Article Name
What Does Being An Adult Actually Mean? 10 Signs You Are Adult-ing Right
Author
Description
I will help you in being an adult, but remember not to ever kill the child in you. It's what keeps us going. Power on, comrade!