It seems when it comes to atrocities against women, there's no end to the viciousness of men. In a bone-chilling incident in Assam, India, a 63-year-old woman was dragged out of her home, stripped naked, and beheaded with a machete – in broad daylight! Her crime? She was suspected of 'being a witch.' Ugh!
The horrifying incident has occurred on July 20th, in Bhimajuli village near Biswanath Chariali in Sonitpur district, some 248 km from Guwahati. Some seven persons have been arrested till now in connection with the killing.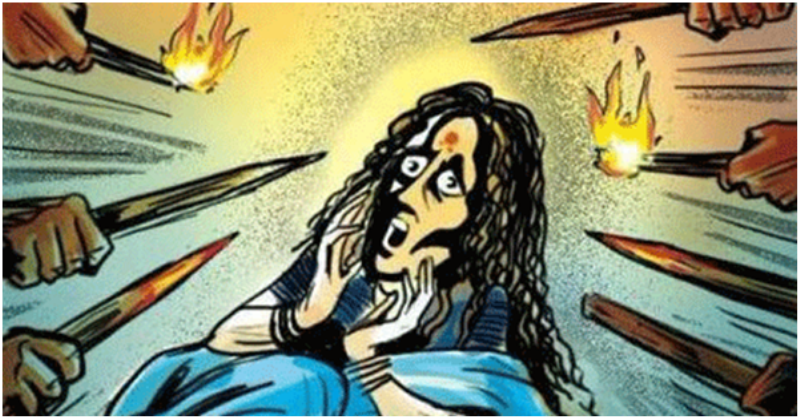 The woman who was slaughtered in broad daylight, identified as Poni Orang, belongs to the Adivasi (tribal) community, and the murderers who committed the crime, are from the Karbi community, a prominent one in the North and the North East. Orang was a mother of five.
Speaking to NDTV, additional superintendent of police, Samad Hussain, said,
"Anima Ronghanti, 35, who claims to be a goddess, had asked the people to gather at a local temple. She told them [the villagers that] Orang was a witch and would bring bad luck to the village."

"Following this, the mob rushed to Orang's house and dragged her out, took her to a nearby stream, almost stripped her naked and beheaded her in broad daylight," he said.
Further, superintendent of police of Biswanath Chariali, Manabendra Rai added,
"[Three people] forced Orang out of her house around noon on Monday, took her near a river and killed her. They accused her of being a witch and alleged that it was due to her presence that many people in the village were falling ill."

"Police went to the spot after being informed by villages and arrested the three. They also recovered the machete used to kill her," Rai said.
---
Suggested read: Celebrity hairstylist Sapna Bhavnani says she was raped when she was 24
---
This heinous incident has all the markings of triggering a communal clash between the Adivasi and Karbi communities. Hence, the police have deployed additional forces to ensure that law and order be maintained by preventing any untoward incidents henceforth.
The evil practice of witch hunting is still practiced in many communities across our country. Just in the last five years, at least 82 people have lost their lives owing to this evil practice.
Although the government and several NGOs have conducted a series of awareness campaigns to put a stop to this positively medieval practice of witch hunting, there hasn't been any real progress to speak of. Activists have been demanding a law against witch hunting for several years now.
Is it incredible India or what?!
Summary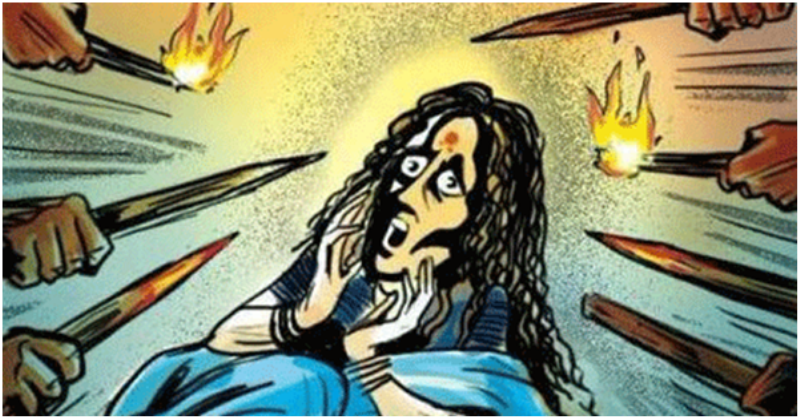 Article Name
Witch Hunting: Assam Woman Beheaded On Suspicion Of Witchcraft
Author
Description
In a horrifying case of witch hunting, a 63-year-old woman was beheaded in a village in Assam. Read on to know more about this heinous incident.