The Facebook page called Humans of Bombay, along the lines of Brandon Stranton's Humans of New York, has been documenting the lives and incidents and instances from the people of Bombay, or should I say, Mumbai. It may be some sweet love story that was quiet and enduring in its own way, or a budding friendship between a boy of four with a girl of the same age. It might be the struggles of a mother who strives hard to get her son the education that he deserves and her pride in admitting that he comes back home and teaches her how to read and write.
---
Suggested read: UP teen teacher her eve teaser a lesson
---
These are touching stories of ordinary, everyday people, who are usually thought to be 'voiceless.' There are no epics or poems or songs written about their struggles and hardships and triumphs and wins. But this is a small attempt at making their presence known to this world.
Image source: Humans of Bombay
And one such story that has emerged is of a lady in her mid-40s. Read on what she has to say here:
"When I was 14, I used to talk to boys; drive motorcycles, smoke cigarettes and people in Bandra would often call me a whore because of those things. I never understood the term back then, but sure if doing all those things made me a whore – I'd take it gladly. After my father's death, I moved to Chicago where there were so many like me and it gave me the freedom to get inked, experiment with my hair and just be myself. One Christmas Eve in Chicago, I walked out of a bar alone late at night in a short dress and red lipstick. I was 24 and had been drinking, when from a dumpster a group of guys walked upto me and put a gun to my head asking me to give them bl*w j*bs, eventually leading to gang rape. I remember walking home, showering and pushing this incident to the back of my mind for years and never letting it break my spirit – I still wear short dresses and the brightest red on my lips.

"In years to come, I got married to my high school sweetheart, faced domestic violence and walked out of the marriage wondering how this could happen to ME, a feminist? It's because sometimes there are things that are beyond your control. We live in a world where everyone stresses the importance of voicing yourself or walking out of tough situations, but I just want to say this – no one wants to be beaten up, get raped or sell their bodies. It took me 20 years to voice my incident, but for me a woman keeping it all within her because she has no other choice isn't a sign of weakness – it's a mark of strength and something we need to start respecting."
This is the narrative of none other than Sapna Bhavnani, the celebrity hairstylist, who was also a contestant in the sixth season of the reality show, Bigg Boss. Since Humans of Bombay posted this on its page, the story has gone viral and has garnered more than 66K likes and has been shared more than 6K times. A self-proclaimed feminist, Sapna is very vocal about her views on women empowerment and is associated with several NGOs, drives, and events that help women find a voice.
Featured image source: Humans of Bombay
Summary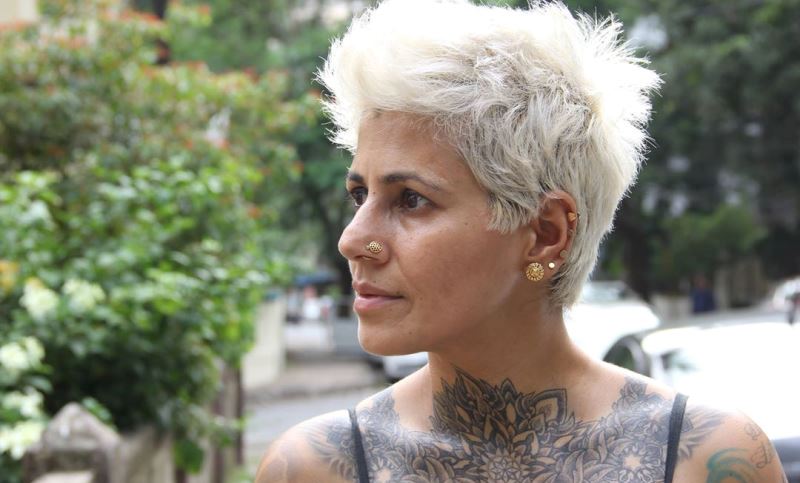 Article Name
Sapna Bhavnani Says She Was Gangraped When She Was 24
Author
Description
Celebrity hairstylist Sapna Bhavnani says she was gangraped when she was 24. Read on to know more about it.