India is a land of paradoxes – while on the one hand we worship hordes of goddesses and sing paeans in their praise, on the other, we have a patriarchal society so steeped in misogyny and sexism, that it might just make all the goddesses snort in disbelief! Women in our country are NOT safe from sexual harassment – whether it's at the workplace or on the streets. And sometimes not even their home which is supposed to be a safe place – a haven, where they can feel safe and cared for and be loved.
---
Suggested read: Indian writers Anuradha Roy and Sunjeev Sahota on Man Booker longlist
---
Men are taught from a very young age, in subtle and not-so subtle ways that they are different in a superior-kind-of-way than women. That somehow, they are more 'valuable' to the society than women. That just because they are relatively tougher on the outside than most women, they think they have the right to do as they please, without any consequences. And this do-as-you-please attitude extends to sexual harassment as well.
Image source: Google, copyright-free image under Creative Commons License
Whether it's passing lewd comments, or sending vulgar messages, or making unwanted and unwarranted sexual advances, they are ALL considered sexual harassment. But some men just don't think with their brains – they think it's 'harmless' to pass lewd and offensive comments on a woman; that it's 'just fun' to wolf whistle when a woman passes them by on the street; that it's 'okay' to brush up against a woman in a crowded bus and paw at her body. All the men who think like this, read this next statement carefully, and twice, if necessary – IT IS NOT OKAY!!!
And people wonder why a woman IAS officer posts statements like this one: "I can only pray that no woman is born in this country," on Facebook. The IAS officer in question is Riju Bafna, who was shocked, and not to mention disgusted, when she started receiving 'indecent' messages from one Santosh Chaubey, the Ayog Mitra of the Madhya Pradesh Human Rights Commission.
Image source: Facebook
She did what anyone in her position would do – lodge an FIR against the man, following which, he was removed from his job and a criminal procedure was filed against him. But the matter did not end there, for Bafna was yet to receive another rude shock, during the inquiry into her criminal complaint. When she was at the Judicial Magistrate to give her statement, a lawyer, Lalit Sharma, was standing close to her, which made her uncomfortable, which was to be expected given in the circumstances. But when she requested the magistrate to ask the others to vacate the room so that she could give her statement without being subjected to their stares and glares, Sharma lashed out saying, "How dare you suggest me to leave, I am an advocate here and you might be an officer in your office but not in the Court." (sic)
But Bafna, to her credit, refused to budge and made it quite clear that her request for privacy was as a woman, and not as an IAS officer. Although this was followed by an argument, the lawyer finally did exit the room. Later, when she requested that the judge needs to keep the woman's privacy in mind when such statements are recorded, he apparently said that she was demanding such things because she's young. In other words, the judge told her that she was naïve to expect such things in our country.
This incident, though might seem like a small one, it sure throws light on the insensitivity of public officials, government officials, and others in power towards women and their plight. And just imagine, if an IAS officer, who, after putting in so much hard work, effort, and dedication has come to be in that position, is not accorded the respect and dignity due her position, then what would be the plight of ordinary women like you and me? I shudder to even think of myself or any other woman at the mercy of a misogynistic man with the ingrained patriarchal mindset.
---
Suggested read: 'People You May Know': Story of Kevin Kantor, a male rape survivor
---
Following her spur of the moment statement about 'not being born a woman in this country,' Bafna later regretted it in another post. She went on to explain that she didn't intend to indict the entire country for the actions of a few. However, the fact remains that she was appalled and shocked at the treatment meted out to women in sexual crimes.
In my previous post, there was a line about women not being born in the country. I wrote that line in the spur of moment…

Posted by Riju Bafna on Monday, 3 August 2015
The ingrained misogyny and sexism is very hard to root out from the psyches of men, but it is not impossible. If we teach our kids that men and women are equal, that women should be respected just because, that when a woman says NO, it really does mean NO, right from their childhood, maybe, just maybe, there might be a chance for future generations of women to be themselves without fear of being judged, harassed, or worse, raped. Let's all hope that that day comes sooner rather than later.
Featured image source: Facebook
Summary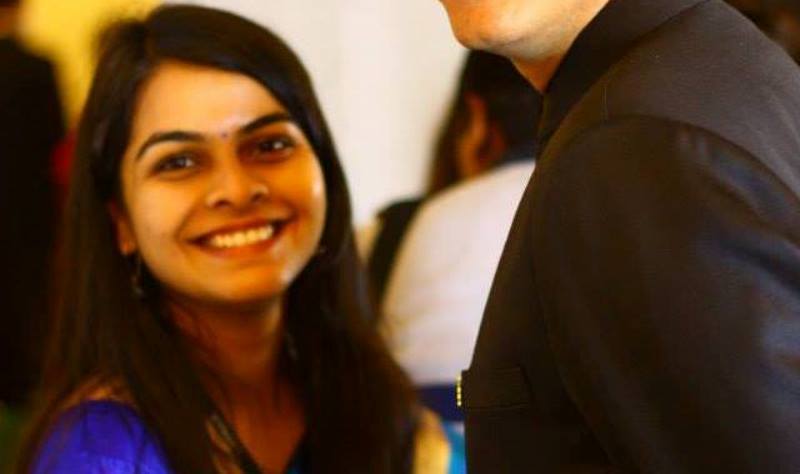 Article Name
Why Riju Bafna, IAS Officer, Regrets Being A Woman
Author
Description
Riju Bafna, a young IAS officer, is frustrated and annoyed, not to mention shocked at the treatment she got when she went to give her statement in a case.