Dating has been compared to any number of horrid things over the years – shark-infested waters, a game, pure torture – you name it. But given your perspective, it can be absolutely hilarious too.
Answer this question for me – how far would you go to get out of going out with someone? Something specific – an unplanned visit from a family member? Maybe something vague – something has come up? Maybe, a stock reply – a family emergency?
Well, this lady from Somerset took it one step further when she faked her own death!
Meet Ann Gray, 29, of Somerset. She met a guy online and went on a few dates with him, but then she decided that it wasn't going to work out. When she tried letting him down via texts, he just didn't get the hint. She said,
"I called it a night and decided that I never wanted to see him again. Luckily, he didn't live in my town."
But to Ann's horror, he just wouldn't let go.
"He continued to message me and the day came when he sent me one stating, 'I think we need to have a date tonight! I will be around your house in 30 minutes.'," recalled Ann.
What she did next is hilarious, although cruel, harsh, and unreal could be added to that as well.
Ann got her sister to lie for her saying: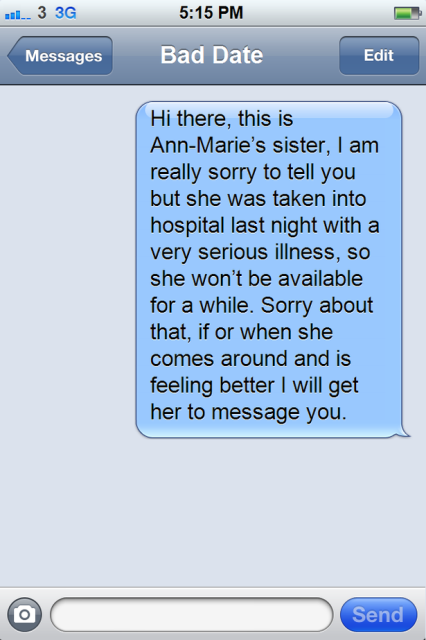 He just didn't get the hint: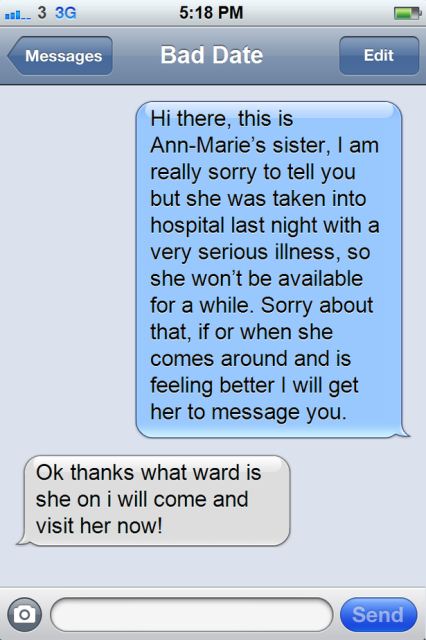 Ann's sister did some quick thinking here: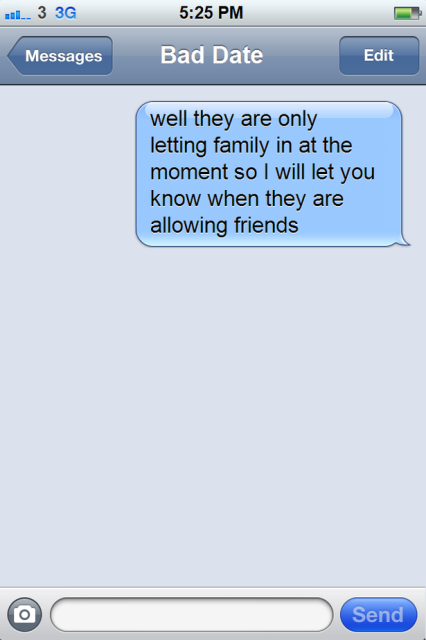 Wow! Talk about being persistent!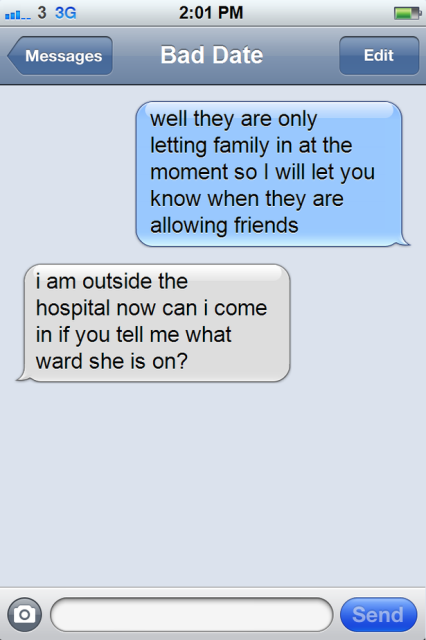 The amazing climax to this saga of online dating: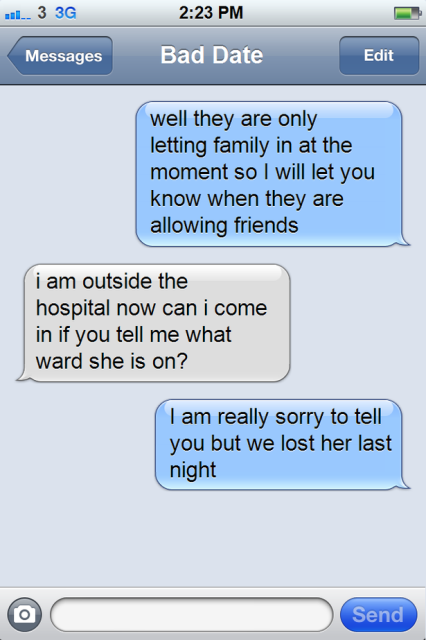 The poor guy probably went home and cried himself to sleep L Although Ann was successful in shaking off the insistent guy, he apparently caught up with her on the same dating website a couple months later.
"He sent me a horrid message! Can't say I blame him, really. I am currently engaged to be married and not dead!" said Ann.
Though this reads like part of a rom-com you would catch on the telly, the poor guy must have been so angry when he found out that she'd faked her own death to get out of going out with him! We can only sympathize 😛
Featured image source: Shutterstock
Summary
Article Name
Woman fakes her own death to avoid going on a date!
Author
Description
Ann Gray, from Somerset, went to extreme lengths to get out of going on a date. Here's what she did that equal parts cruel and hilarious!