The first female athletes who competed in the Olympic Games participated in a quiet match of croquet in a cauldron of green in Paris. It was in the year 1900, and believe it or not, only one spectator, an anonymous "gentle Englishman," made it to the event! Since then, the Olympics have changed greatly. Undoubtedly, the biggest change has been the way female Olympians are being regarded and revered at the Games. And the credit goes to the women and the women alone. Because of the tremendous effort they have put in, over the years, they have compelled the Games and their spectators to take them seriously. They have not only made their countries and countrymen proud, but also given all women, around the world, a beacon of hope to hold on to!
---
Suggested read: 15 hottest Olympians all set to scorch your screens at Rio Olympics 2016
---
Let's celebrate some of their outstanding achievements at the Olympic Games throughout history.
1. Larisa Latynina, USSR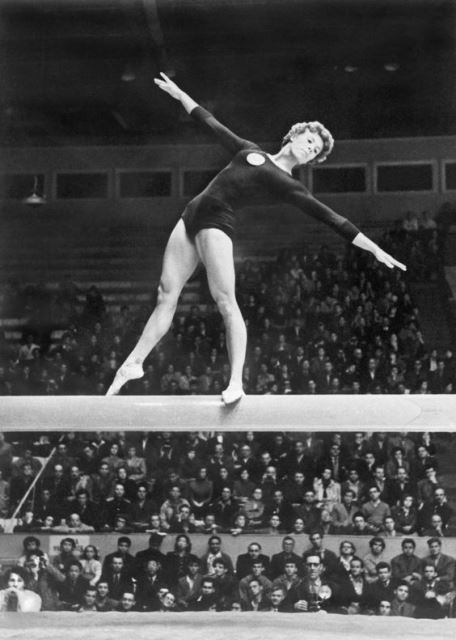 Image source: Pinterest 
Larisa Latynina, the gymnast, has won the most medals in athletics in Olympic history. Between 1956 and 1964 Latynina won 18 medals: 9 gold, 5 silver, and 4 bronze. The only time she failed to earn her country a medal was in the 1956 balance beam event. Between 1958 and 1962 World Championships, Latynina won all five individual events: both all-round and the 4 apparatus finals. Even after she retired, Larisa Latynina served her country by becoming the national gymnastics team coach, inspiring young girls, and training them to become a legend like herself.
2. Birgit Schmidt-Fischer, Germany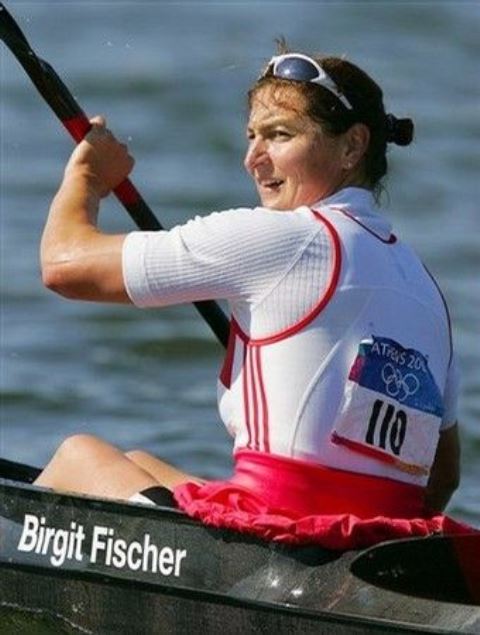 Image source: Pinterest 
The greatest female canoeist to have ever walked this planet, Birgit Schmidt-Fischer has won a total of 37 medals between the years 1979 and 2005, and 27 gold medals at World Championships between 1979 and 1998. At the Olympics, the marvel has 12 Olympic medals to her credit, of which 8 are gold.
Representing East Germany at that time, as Miss Fischer, she won the Olympic K1 title, and the K2 and K4 in 1988. She took a 3-year breather from her career, when she had her second baby. In 1992 again, she won the K1, representing unified Germany.
Spanning 24 years, Schmidt-Fischer has won gold medals at six Olympic Games. She has also won two medals at the 2005 World Championship making her country proud, yet again.
3. Jenny Thompson, USA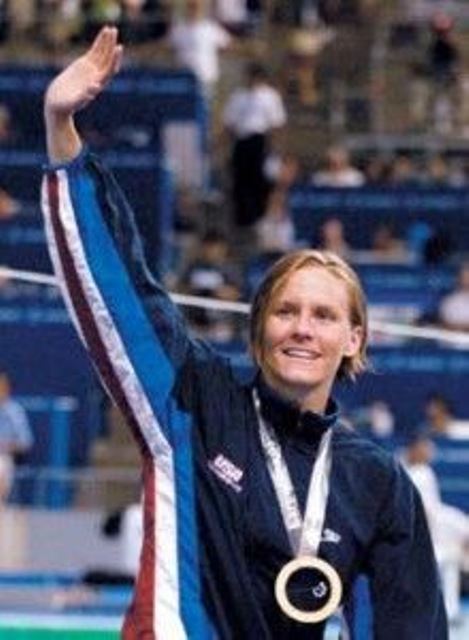 Image source: Pinterest 
Winning more gold medals (or medals, for that matter) than any other female swimmer in the history of the Games, Jenny Thompson is, undoubtedly, one of the greatest female Olympians of all time.
Since all her gold medals were in relay races, Thompson was frustrated to win no individual gold in Olympics. Individually, she won a silver in 1992 and a bronze in 2000 for the 100m freestyle event.
Thompson is a 23-times national champion. Thompson's 8 gold medals at Olympics has been surpassed only by Larisa Latynina, and equaled by Birgit Schmidt-Fischer. Today, Thompson is serving her countrymen as a physician.
4. Vera Cáslavská, Czechoslovakia  
Image source: Pinterest 
Talented. Check. Vivacious. Check. Attractive. Double check!
Vera Cáslavská was an outstanding gymnast who represented her country, Czechoslovakia, between 1964 and 1968. At the Tokyo Games, she won 3 gold medals, 1 silver medal, and finished second in the team event. At Mexico, she dominated the Games with 4 gold medals and a couple of silvers. Her total Olympic medal tally is 11, which is one of the best compared to all female gymnasts.
Her wins in the Mexico Games is dramatic because of the political tenor of that time. She defeated the gymnasts from Soviet Union, soon after Soviet tanks invaded her homeland.
In 1989, Vera Cáslavská took office as the President of the Czech Olympic Committee, and she became a member of the International Olympic Committee in 1995.
---
Suggested read: 10 most bizarre, weird Olympic sports you never knew existed!
---
5. Dara Torres, USA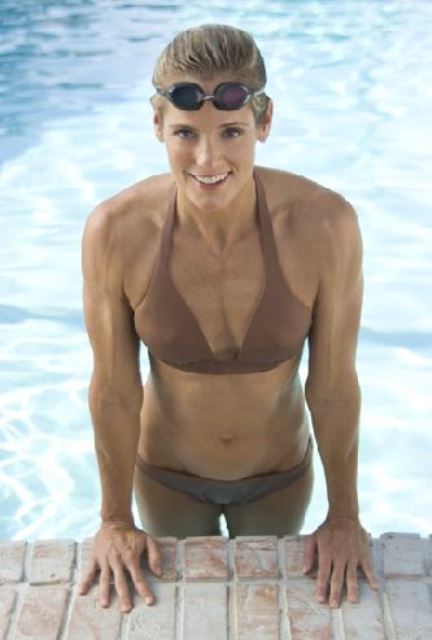 Image source: Pinterest 
With the longest successful career as an Olympic swimmer, Dara Torres has won 12 Olympic medals, of which 4 are gold. She began her career in 1984 when she won her first gold in the 400m relay race. She added a silver and a bronze medal to her tally in 1988, and apparently, ended her career with a gold, in 1992, in the 400m freestyle relay.
Tall and blindingly attractive, Torres began her journey as a model. She was the first athlete to feature in Sports Illustrated swimsuit issue.
With very little time to train, the swimmer made a comeback at the Sydney Olympics, and won 5 medals (2 gold!).
Torres ended her career at Olympics with four medals of each color! How cool is that!
6. Nadia Comaneci, Romania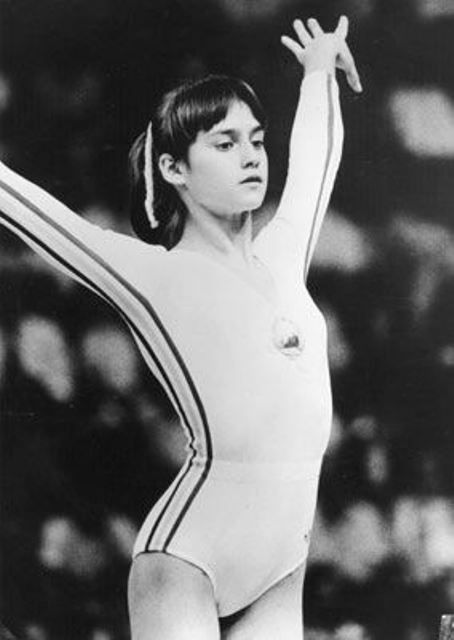 Image source: Pinterest 
Even after forty years, Nadia Comaneci's routine at the Montreal 1976 Games, defines perfection! The then 14-year-old was bestowed a perfect 10 on the uneven bars. She was awarded seven 10.0 scores in Montreal, and two more perfect 10s at the 1980 Moscow Games.
Comaneci also wrote a memoir titled, "Letters to a Young Gymnast," in which she described how she found her inner strength to become a world-class athlete at such a young age, inspiring many to follow suit!
Here's what you need to take from the gymnast:
"I don't run away from a challenge because I am afraid. Instead, I run toward it because the only way to escape fear is to trample it beneath your feet."
7. Lisa Leslie, USA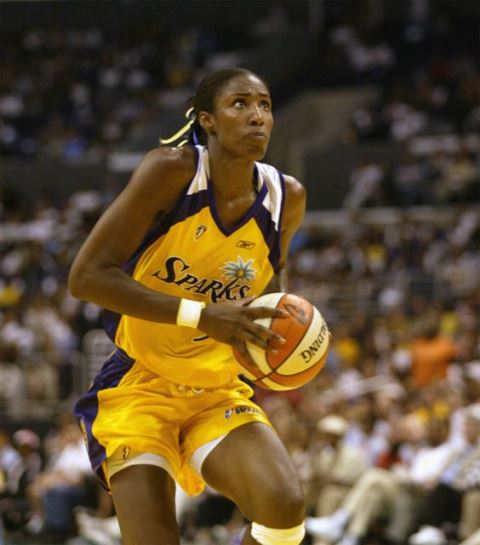 Image source: Pinterest 
And how can we not talk about the basketball player Lisa Leslie?! A three-time WNBA MVP and 4-time Olympic gold medallist, Leslie is a veteran in the sports world, who played for 11 seasons before retiring.
The 6'5" sportswoman admits to the fact that she was teased in high school for her height. She received a fair share of stupid jokes that female athletes have to endure. But she did not let that deter her. She used it to give her a little push one needs to get things going, to make history!
And which woman was behind this successful woman? Her mother. Here's what Leslie fondly said about her lifeline: "I don't think I would have been able to stick with it and been proud of who I am and be feminine out on the court. I think I would have folded to the peer pressure if I didn't have my mom to encourage me to be me and be proud of how tall I am."
8. Wu Minxia, China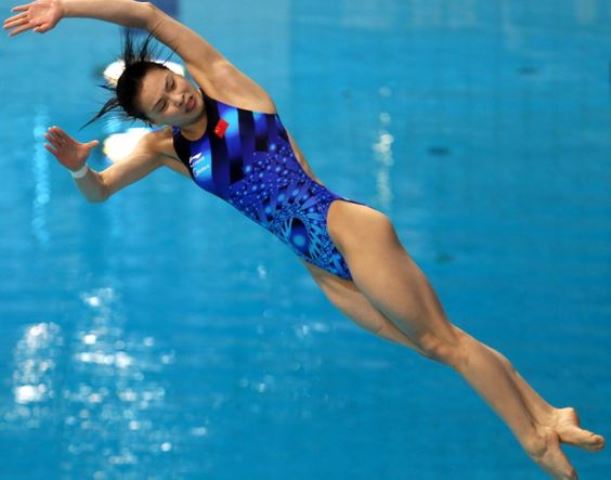 Image source: Pinterest 
Wu Minxia became the most decorated female diver at the Games, this Sunday, after she won a gold medal in the 3m synchronized springboard.
The 30-year-old with Shi Timngmao, her partner for the event, beat rivals in all the five dives with a score of 345.6.
"I didn't think about (the records) that much because if one thinks about it too much it might affect your process. Now that I've won the gold medal, I feel that I competed very well so I'm extremely happy," she said.
This was Wu's seventh medal at the Games. She has also become the oldest woman ever to win an Olympic diving gold medal.
9. Dipa Karmakar, India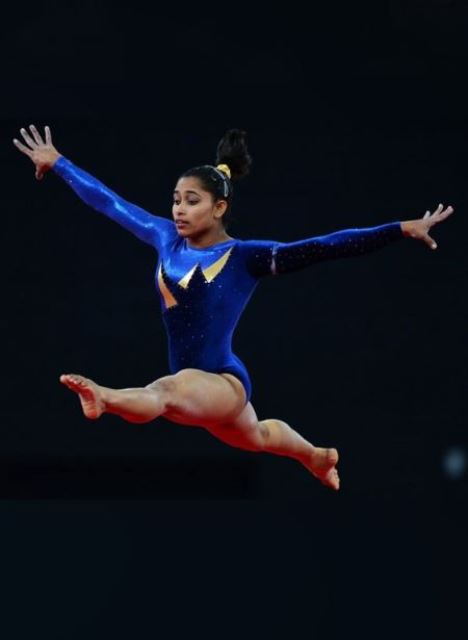 Image source: Pinterest 
The 22-year-old, Dipa Karmakar, from India made history on the 7th of August, 2016, at the Rio Olympics, when she became the first Indian gymnast to reach the finals of the women's vault event at the Games. She came in 8th after performing the Produnova Vault, better known as the "vault of death".
Named after Elena Produnova, the Russian gymnast, the vault move has only been successfully performed by five gymnasts all over the world, and now Karmakar is one of them. With a front hamstring and two front somersaults, this is a life-threatening routine, which most gymnasts dread!
We wish her luck for the 14th of August, which is when the finals take place. Will she be the first Indian gymnast to get her country a medal at the Olympics? We will have to wait and see!
---
Suggested read: 11 best Olympic moments throughout history, that will leave you surprised
---
10. Majlinda Kelmendi,  Kosovo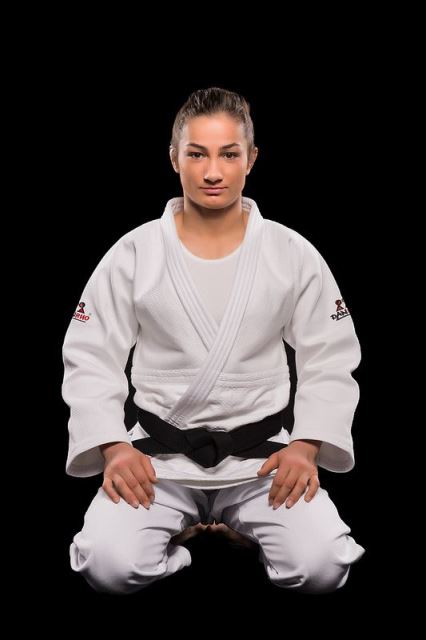 Image source: Pinterest 
In Kosovo's maiden Olympics this year at Rio, Majlinda Kelmendi created history by winning a gold in the women's 52-kg Judo final, after beating Italy's Odette Giuffrida by yuko.
In this golden hour for her and her country, Kelmendi sent a message to other young survivors of war, saying, "They can do anything they want."
Kelmendi, who is 25, sank to her knees after she was declared the victor. In a pool of tears, she ran to a group of supporters. This is what she had to say, "I have always wanted to show the world that Kosovo is not just a country that has gone through war. I just proved to them that even after we survived a war, if they want something they can have it. If they want to be Olympic champions, they can be. Even if we come from a small country, a poor country."
All the while, she had the national flay around her shoulders!
Most lists on Olympians boast only about the achievements of men. No doubt that men have performed marvellously over the years, and are greats in their own disciplines, however, we thought it was high time the female Olympians also be acknowledged and cherished, actually, for the brilliant job they have been doing at every Olympic Games. So here we are, saluting the girls!
Summary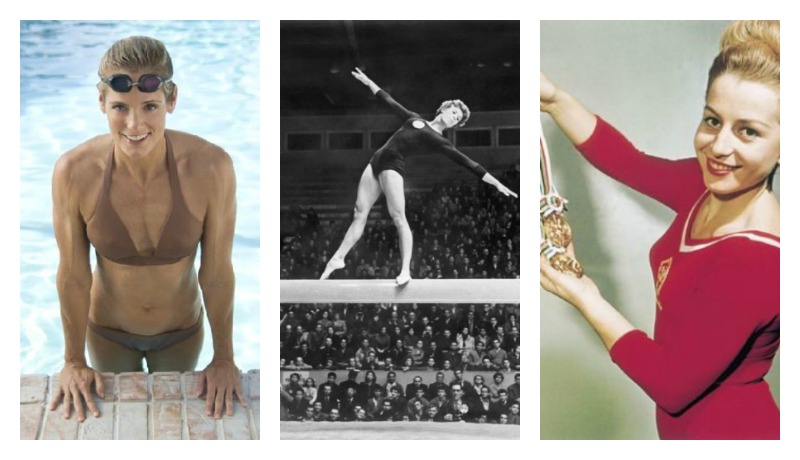 Article Name
10 All-time Greatest Female Olympians Who Have Made Their Countries Proud
Author
Description
Let's celebrate some of the outstanding achievements of female Olympians at the Olympic Games throughout history.