Over the years, some truly bizarre sports have made their appearances at the Olympics.
Cue: Tug of War and rope climbing, people!
With Rio 2016 Olympic Games going on, let us have a look at some really weird Olympic sports that we have seen so far!
Warning: If you are faint-hearted, this list is not for you! 😉
---
Suggested read: 15 All-time greatest Olympic movies to get you hyped up about Rio Olympics 2016
---
1. Live Pigeon Shooting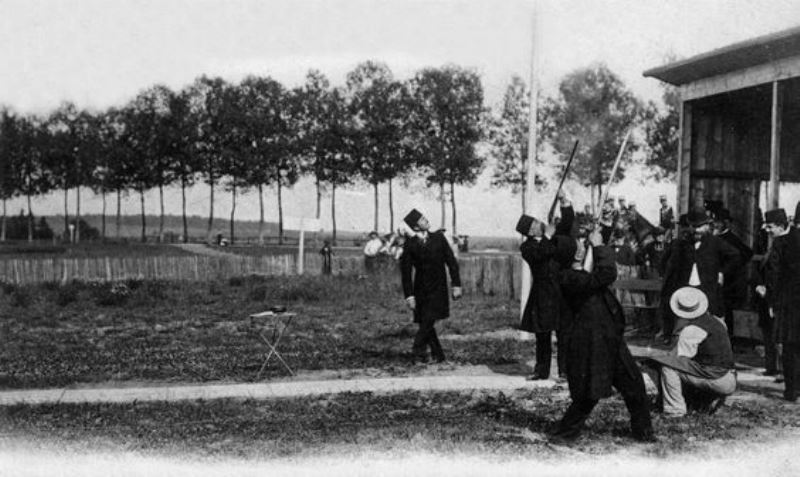 Image source: Pinterest
Or let us call it an animal rights activist's vilest nightmare. Live pigeon shooting made its only Olympic appearance in 1900 at the Paris Games. About 300 pigeons were reported killed at that event.
Belgian Leon de Lunden shot down 21 birds and won the title. However, he could not repeat his victory, as future Olympic Games replaced the live pigeons with clay targets.
2. Swimming Obstacle Course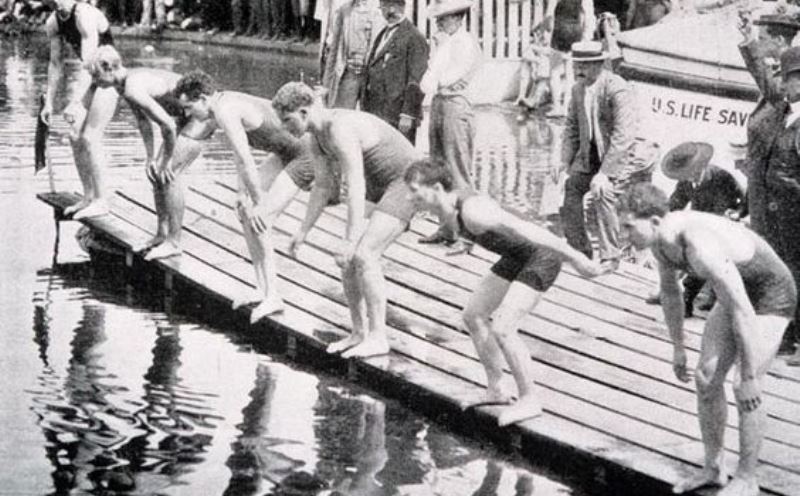 Image source: Pinterest
A 200-meter swimming obstacle race was hosted for the first and only time in Paris' muddy Seine at the 1900 Games. The swimmers had to climb over a pole and then a row of boats, ahead of swimming under a row of vessels.
Fred Lane, an Australian swimmer, won the gold for this event. He also finished first in the 200 metres freestyle swimming race.
3. Tug of war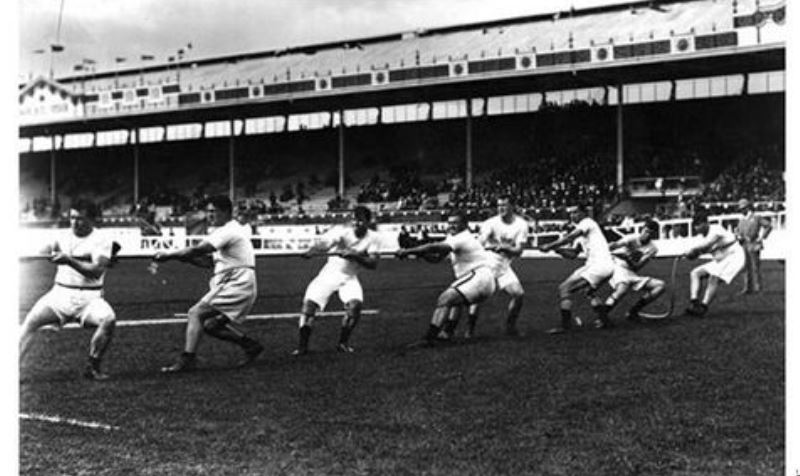 Image source: Pinterest
Not kidding at all! Tug of War was introduced as an Olympic event in 1900, and appeared in the subsequent 4 Games, through to Antwerp in 1920. (P.S.: Because of the outbreak of WWI, the 1916 Olympiad was cancelled)
Five minutes was given to each team of eight to pull their challengers 6 feet over the line. If the time limit expired without a winner, the team pulling the rivals the furthest, was declared victors!
At the 1904 Games in St. Louis, Missouri, Milwaukee Athletics Club representing Team USA won the gold.
4. Long Jump for horses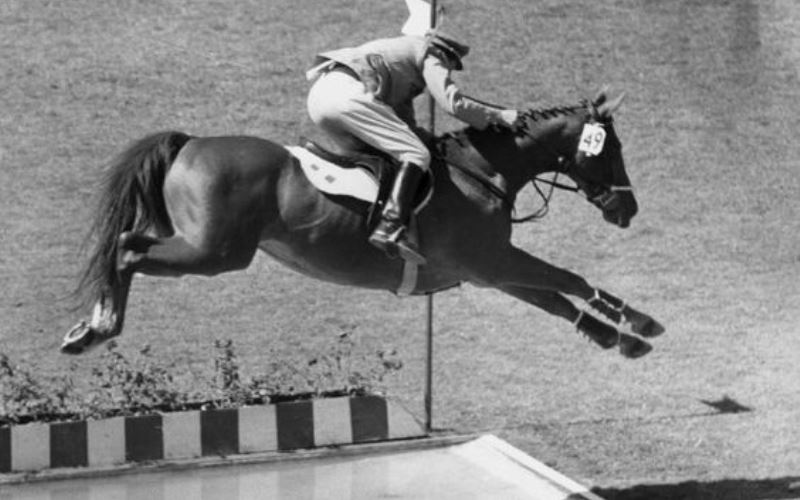 Image source: Pinterest
We know that long jump is a staple when it comes to track and field events. Equestrian, on the other hand, is the most elegant category at the Olympics. So let's just combine the two and mess it up, eh?!
That is exactly what the IOC bosses did, and at the 1900 Games in Paris we saw a sport called Long Jump for Horses. Belgian Constant van Langendonck clinched the gold with a 6.10-meter leap upon his horse, Extra Dry!
This wasn't the most impressive performance in the history of Olympic Games, however. In 1991, Team USA's Mike Powell set a world record with his 8.95-metre jump.
5. High Jump for horses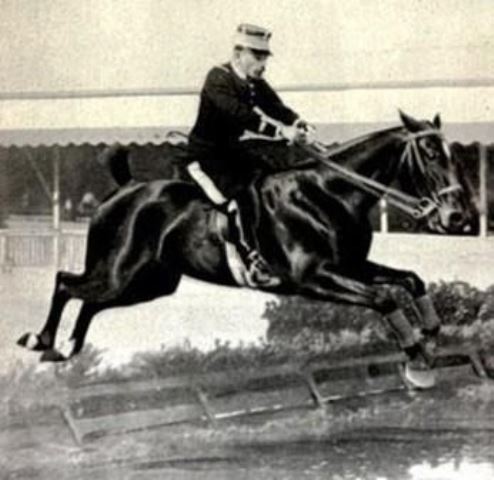 Image source: Pinterest
This sport also made its appearance at the 1900 Paris Games alongside the Long Jump for horses. After a leap of 1.85 metres over a horizontally-placed pole, two rivals shared the first place: France's Dominique Garderes atop Canela, and Italy's Gian Giorgio Trissino on Oreste.
6. Croquet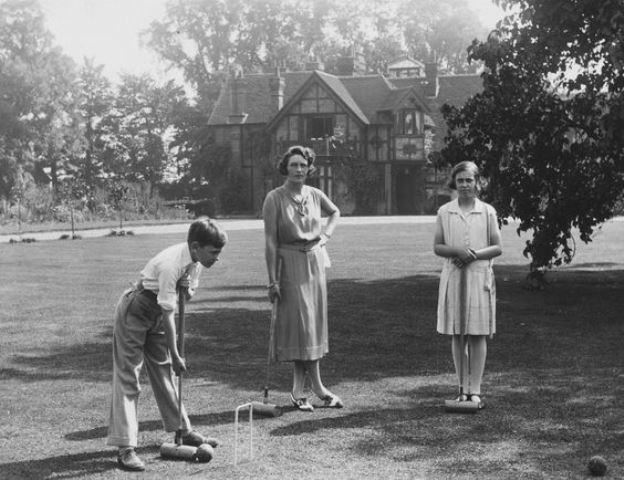 Image source: Pinterest
The demure sport of croquet was a part of the Games only once. It made history for being the first event at Olympics where women took part. However, they were pitted against men and not against themselves.
The home team, Team France, took the gold in all the four categories of this weird sport, which was removed from subsequent Games as only one spectator had showed up to watch!
7. Rope Climbing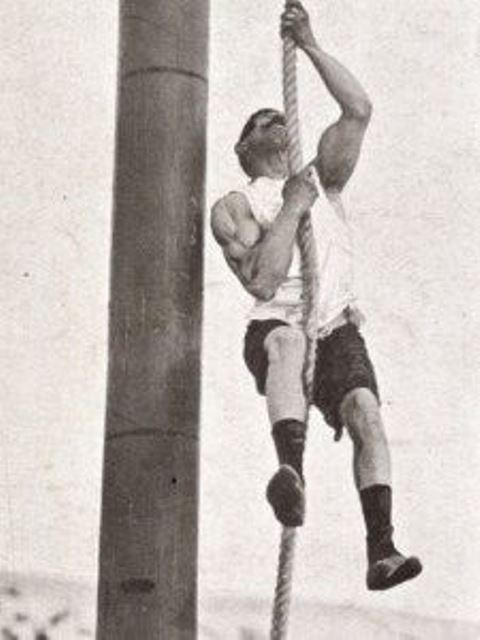 Image source: Pinterest
Featuring in five Olympic Games from 1896 to 1932, rope climbing had to be on this list of weird Olympic sports. Athletes were asked to climb up 49 feet at Athens, before clambering up 25 feet of rope in later events.
Nikolaus Andriakpoulos of Greece won the gold in the inaugural Olympiad. However, the 1904 win of George Eyser from US of A was more incredible since he had a wooden leg.
But, seriously, rope climbing?!!
8. Race Walking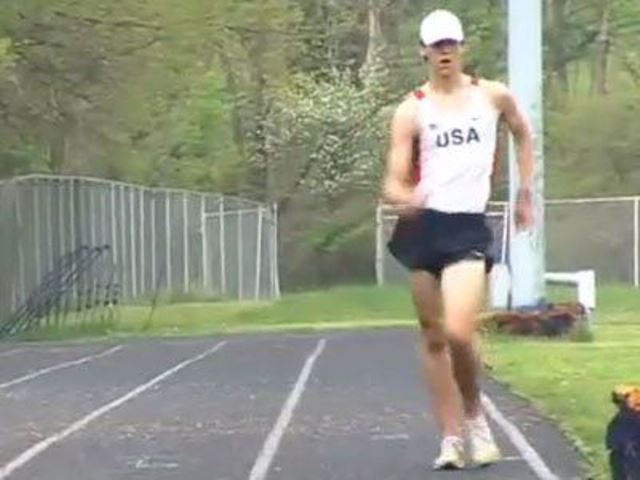 Image source: Pinterest
Since the 1904 Games, walking has been a sport at Olympics. Once you get over that, you will be mind-boggled by this technique that's called race walking! Athletes need to wiggle their hips at the maximum speed they can, while keeping a leg on the ground always.
And if you had a thought that finally there is a sport immune to the benefits of performance-enhancing drugs, you got it all wrong! Sergey Kirdyapkin got stripped of his Olympic gold on doping charges back in March 2016!
9. Synchronized Swimming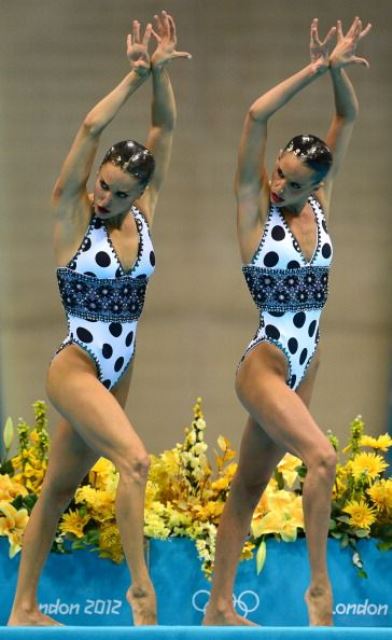 Image source: Pinterest
I have been making fun of this sport since like forever! Introduced in 1984, this weird event has proven to be one of the most difficult sports in the Games.
Try holding your breath for that long. I would definitely need a lifeguard for that!
Now try dancing downside up in a pool with your legs sticking out. See? No chance!
Wait, it gets worse. Try doing all this in unison with your partners, that too, to music.
And, yes, make it look good!!
*Pulls out gun*
---
Suggested read: 10 most bizarre, weird Olympic sports you never knew existed!
---
10. Dressage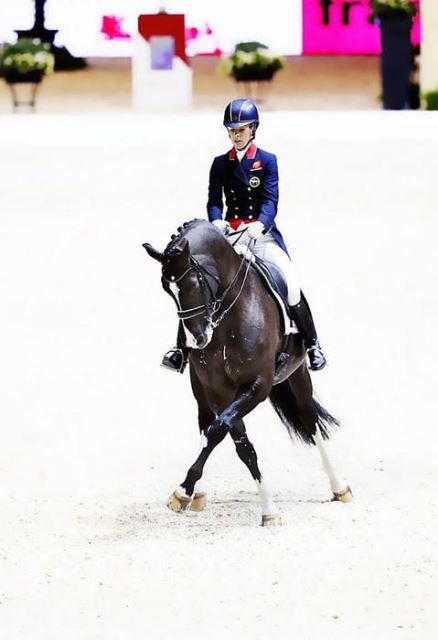 Image source: Pinterest
To equestrian Canada it might be "the highest expression of horse training." To us, it is a horse trotting in its stable!
Please, do not get me wrong. Every event at the Games is extremely challenging, and I particularly wouldn't even get close to the ones winning a medal only in their dreams!
We just wanted you to have a good laugh at these weird Olympic sports, some of which will feature in the Rio Games too!
For more on the Rio Olympics, 2016, stay glued to this page, or you can sign up for our daily newsletter today!
Summary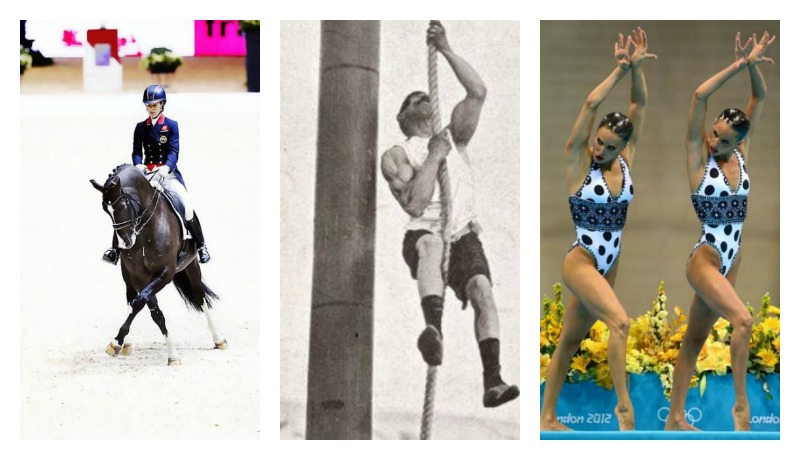 Article Name
10 Of The Most Bizarre, Weird Olympic Sports You Have Ever Seen!
Author
Description
Warning: If you are faint-hearted, this list of weird Olympic sports is NOT for you!