Marriage is a celebration of love and togetherness that you share with your partner for the rest of your lives, and it's perfectly normal to want to be one hundred percent sure before you tie the knot. You don't have to feel guilty when you have your moments of doubt. No matter how much you are in love with your fiancé, getting cold feet does not mean that you don't love him or that you aren't as excited to spend your life with him. Believe us, it happens to a lot of women. Getting married is perhaps one of the most important decisions you will make in your lifetime, so it's a given that you will be stressed and extremely nervous.
Are they just clouds of doubt?
Some women don't need to question whether the man in their lives is actually worth it because when you know, you just know. But don't stress if you find yourself going over and over the same thing in your mind – they're mostly just clouds of doubt or cold feet, both very common in brides-to-be.
Image source: Google, copyright-free image under Creative Commons License
When you get cold feet, you can fix your thinking by going over everything you love about him, his pluses as well as his negatives that make him precisely who he is. If it's still bothering you, do talk to your fiancé about it and share your doubts with him. Allow him to clear your doubts for you. If you can't talk to him right now about this, know that you won't be able to talk to him in the future when it will matter the most.
On the other hand, ask yourself: Why am I getting married? Is it because I'm being pressured into this by my family or society, or because my friends are getting married? Am I just doing this because I'm afraid that I won't find anybody better or that my fiancé won't stick around if I tell him that I don't want to get married right now?
---
Suggested read: How to save a broken relationship
---
Please don't get married because your ex-boyfriend already is and you aren't. Get married simply because you're in love. Because you can't wait to share your life with your significant other.
If you're still unsure about getting hitched and you keep questioning your feelings way more than you should be, here are some signs that it may be more than just you getting cold feet that you need to watch out for.
1. You ask people if you should get married
Image source: Shutterstock
No one except the couple should be making this decision. If you have to ask somebody whether or not you should get married, you probably shouldn't. You already know the answer deep down, but you're asking someone else because you want to hear them say it.
If you're one of those people who overthink a lot and want some clarity, it's okay to talk to your fiancé or your close ones. But you will know when it's more than that.
2. You crave to be single at this very moment
Image source: Google, copyright-free image under Creative Commons License
You want to experience how it felt to be single, now more than ever, because you feel like you're going to be put in a cage and you want to break free at the mere thought of it. Getting married shouldn't feel like you're being tied down. If you are feeling like that, it's a clear sign that you're not ready.
3. You're always in a bad mood
Image source: Google, copyright-free image under Creative Commons License
Planning a wedding can be quite stressful and frankly, a pain in the neck. But if you have been tense, stressed, and worried all the time instead of feeling pure unadulterated joy after your partner proposed, it might be a possibility that this isn't just cold feet you're experiencing. You might find yourself crying a lot all the time, or you might not quite behave like your usual composed self. This tends to happen when you're not able to make up your mind and decide whether you're scared or just really don't want to go through with this wedding.
4. You avoid spending time with your fiancé
Image source: Shutterstock
Do you look forward to meeting your fiancé like you used to? Are you still eagerly waiting to see him and spend quality time with him? Having tiny arguments and not wanting to see your partner because you're stressed about the wedding is normal, but avoiding him altogether and not feeling like spending time with him is not. You might still love him, but you're trying to run away from dealing with a bigger problem.
5. You aren't interested in planning your wedding, or you're overly busy with it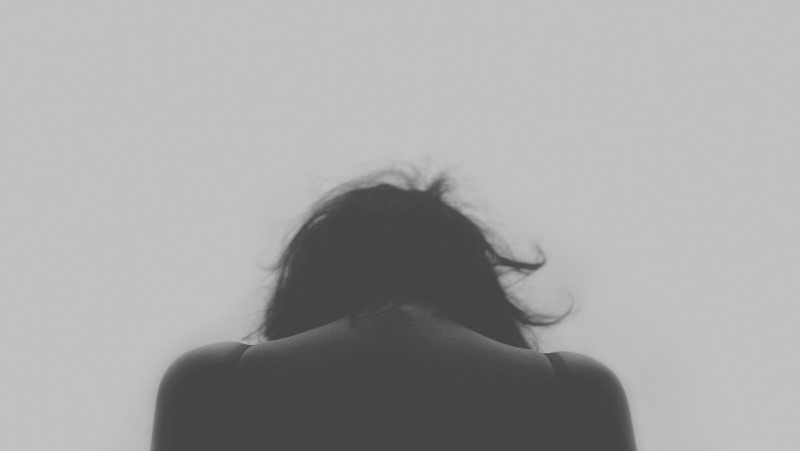 Image source: Pixabay, under Creative Commons License
This can be completely normal if you're someone who doesn't care about planning events and parties. But it is something to think about if you've been planning this day in your head for as long as you can remember, and suddenly you couldn't care less about how it's going to be because in your mind you're not even sure that this is going to happen.
On the other hand, if you're keeping yourself occupied by putting your all in planning your wedding to avoid addressing the issue that's on your mind, now would be a good time to think it over.
---
Suggested read: Tell these 12 things to your partner if you want a happy relationship
---
6. The thought of being married does not make you happy
Image source: Pixabay, under Creative Commons License
You can't stop thinking about things he already does that make you cringe, and you're wondering how you're going to live with him. If it's just a bad mood you're in, let it pass. But if this is all you've been doing ever since he proposed, get your head together and figure out what's important to you. If the thought of being married to him doesn't ever excite you or bring you happiness, it's really time to call it off.
7. You're not happy with him either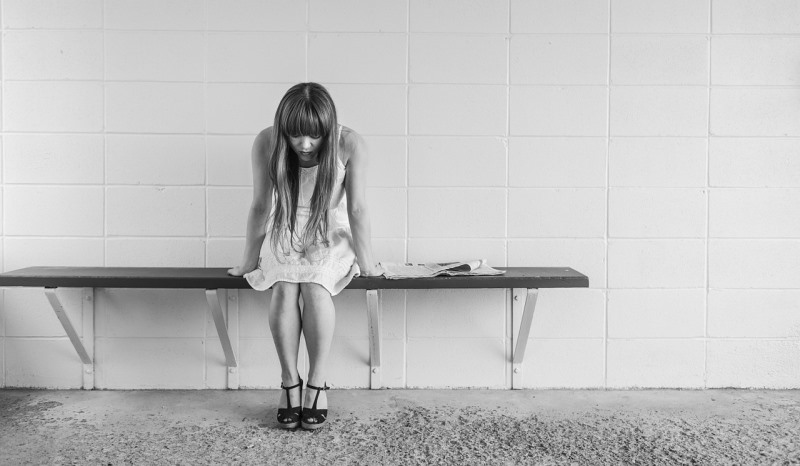 Image source: Pixabay, under Creative Commons License
If he's never made you happy and you've only been fighting throughout your relationship, there is nothing left to take to the next level except bitterness, hurt, and pain. That isn't what you want out of your marriage, is it? Going over his pros and cons to make sure that you're going to be happy is one thing, to whine about it all the time simply because you're not sure how to deal with it forever is another. If you've been going over this again and again, there might be more to this than getting cold feet.
8. You're hung up on somebody else
Image source: Google, copyright-free image under Creative Commons License
You're unhappy with how things are with your partner or a certain aspect of your relationship, and you are going along with it because you've been together for so long. But if you find yourself thinking about how much better your previous relationships were, it's a perfectly good reason to take time off and think clearly before you get closer to your wedding day. Passing thoughts now and then is different from mulling over past memories for days on end, which should ring a warning bell in your head!
9. You're not sure if he's 'the one'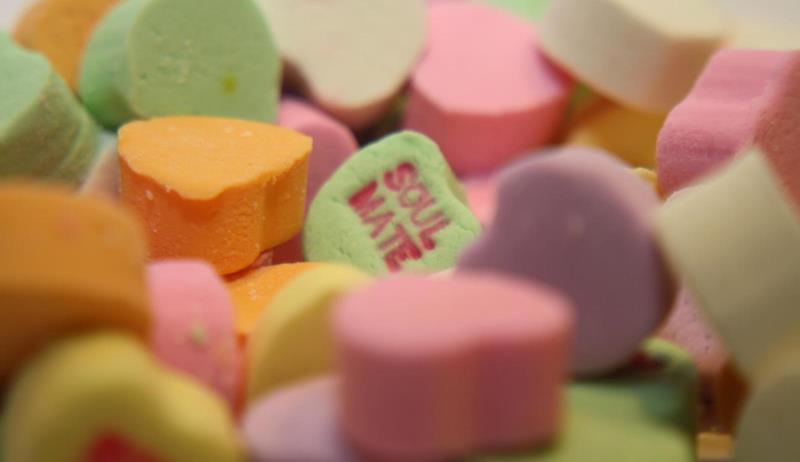 Image source: Google, copyright-free image under Creative Commons License
If you're still wondering if your fiancé is 'the one' for you, it's time to confront the issue. Don't go along with the flow and settle for somebody you're not sure you want to be with. Sharing a good relationship doesn't make him 'the one' for you. If he's 'the one,' you'd know it – you would be starry eyed about him.
---
Suggested read: Why the possibility of finding the perfect partner is remote
---
10. Your gut says NO
Image source: Google, copyright-free image under Creative Commons License
As individuals, we are more aware of what we don't want as compared to what we want, and our gut helps us figure that out. Your gut will tell you when you're just nervous and when it's more than that. It's in tune with how you feel and what you want out of life. So trust your gut when it tells you that you're not prepared for this, that you don't want to get married right now or to a particular person.
Don't be pressurized by anybody into getting married. It's your life, so call the shots. If you aren't in love with the person in question, don't go along with it for your parents, for him, or for society. It's only fair that you gather your courage and have a talk with him to straighten everything out. Please don't be scared – if not now, then it will happen a couple of months or years down the line, when you will already be married. Is the fear of having 'the talk' really worth the emotional trauma that you and your fiancé will face, when you decide to call it off once you're in it together? You know the answer best.
Featured image source: Shutterstock
Summary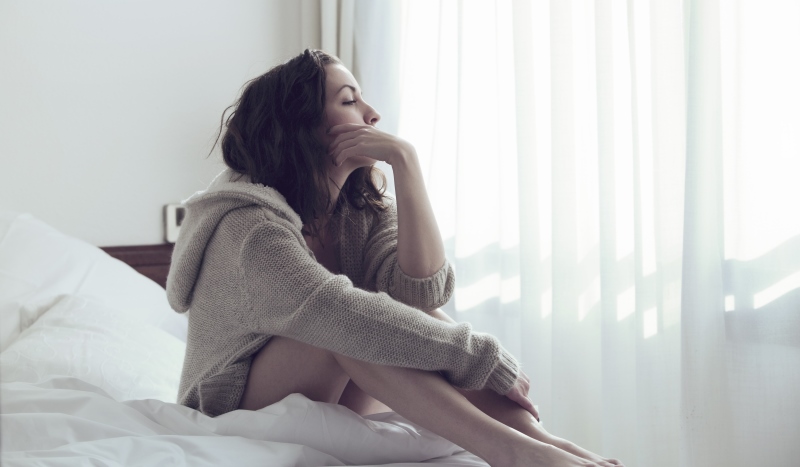 Article Name
Are You Getting Cold Feet Thinking About Your Wedding?
Author
Description
Just the thought of your wedding has you sweating bullets. This is a classic case of getting cold feet about your wedding. But is it that simple?