When you can't express what you feel in mere words, music comes to the rescue. There is nothing more romantic than listening to a singer croon the very words your heart yearns it could utter, snuggled in your beloved's arms. Whether you're young or old, rich or poor, tall or short, fair or dark, love usually hits you when you least expect it. It could either hit you with the full force of a Mack truck – wham! Or it could creep up behind you, sneak into your heart, and firmly places itself there, without even letting you know that you're already in too deep.
Whether you fall or rise in love, it's the most wonderful feeling in the world. And there's no better way to spend a lazy afternoon, cuddling your love in your arms and listening to love songs. And in my opinion, jazz love songs are the best kind to create that invisible bubble, where only you and your lover are there, gazing at each other lovingly, and let the jazz ballads weave their magic around you, forgetting the world altogether.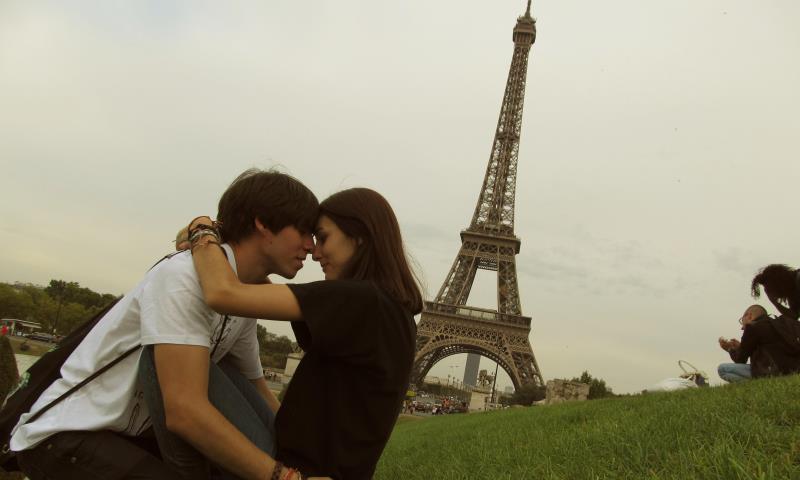 Image source: Google, copyright-free image under Creative Commons License
So, without further ado, lets jump right in to our list of top 15 jazz love songs that will let you and your lover to float away in that magical bubble!
1. As Time Goes By – Frank Sinatra
Although this famous song was written way back in 1931, it wasn't until it was used in the 1942 movie Casablanca, starring the dashing Humphrey Bogart and the beautiful Ingrid Bergman, that millions of people got to know of it. A slow melody, this one just makes you believe in eternal love.
Lyrics that work:
And when two lovers woo
They still say: I love you
On that you can rely
No matter what the future brings
As time goes by
Moonlight and love songs – never out of date
Hearts full of passion – jealousy and hate
Woman needs man – and man must have his mate
That no one can deny
---
Suggested read: 15 first dance wedding songs to make your wedding memorable
---
2. Dream A Little Dream Of Me – Louis Armstrong
This ballad in Louis Armstrong's voice is just the song you'd want to listen to when you're in bed with your sweetheart. The words from this song just speak what's on your mind when you're in that gray zone between wakefulness and sleep – how you wish to hold your love tight in your arms and place a tender kiss on their brow. Tell them you'll miss any separation from them – however small or big. That you'll always love them.
Lyrics that work:
Stars fading but I linger on dear
Still craving your kiss
I'm longing to linger till dawn dear
Just saying this
Sweet dreams till sunbeams find you
Sweet dreams that leave all worries behind you
But in your dreams whatever they be
Dream a little dream of me
3. All The Things You Are – Ella Fitzgerald
Remember those early days when you and your sweetheart were not quite an item, but you yearned to hold him in your arms someday? You couldn't wait to profess your love to him and spend all of your spare time with him, talking about everything and nothing, holding hands, kissing him just because you felt like it, and sharing that secret smile from across the room. Sigh! Such is sweet torture of first love! This heady feeling is what Ella Fitzgerald croons in this lovely song.
Lyrics that work:
You are the angel glow that lights a star
The dearest things I know are what you are
Some day my happy arms will hold you
And some day I'll know that moment divine
When all the things you are, are mine
4. Till There Was You – Etta Jones
Love makes the world seem more beautiful. You start noticing the splendor that is all around you – the sky seems impossibly bluer, the birds seem to rejoice in your happiness, the leaves on the trees rustle just so that they can provide background score for your love story, the flowers seem to bloom just to make you smile, and music – oh, the music seems sweeter than it ever was! Such is the power of love!
Lyrics that work:
And there was music
And there were wonderful roses,
They tell me in sweet fragrant meadows
Of dawn and dew
There was love all around
But I never heard it singing
No, I never heard it at all
Till there was you
5. Crazy He Calls Me – Billie Holliday
When in love, you feel like nothing could ever bring you down, that you have the power to move even mountains, bring down the stars – if that's what your beloved wishes from you, and you're ready to walk through fire for your love. In short, you feel invincible! That feeling of seeming invincibility is what Billie Holliday croons in this melody.
Lyrics that work:
I say I'll go through fire
And I'll go through fire
And he wants it, so it shall be
Crazy, he calls me
Sure I'm crazy
Crazy in love, you see
Like the wind that shakes the bough
He moves me with a smile
The difficult I'll do right now
The impossible will take a little while
6. Unforgettable – Nat King Cole
When you love someone, you feel like they've become a part of every atom of your being. Like they've taken up residence in a corner of your heart. That you could never say or do or think anything without thinking of them first. They become unforgettable. And you know it's true love when they think you're unforgettable too! That is what Nat King Cole sings beautifully in one his best jazz love songs.
Lyrics that work:
Like a song of love that clings to me,
How the thought of you does things to me.
Never before
Has someone been more …
Unforgettable
In every way,
And forever more
That's how you'll stay.
That's why, darling, it's incredible
That someone so unforgettable
Thinks that I am
Unforgettable, too.
---
Suggested read: 15 song playlist to have if you're in a long distance relationship
---
7. They Say It's Wonderful – Johnny Hartman
All the words you read and heard about how love makes everything – from mundane to the prosaic – seem wonderful, becomes a reality when you fall in love. Listen to Johnny Hartman's deep baritone croon the same in this jazz number. Plus the sax in the background is – 'wonderful'!
Lyrics that work:
If there's a moon up above, it's wonderful
Wonderful in every way, so they say
You leave your house
And without any warning
You find yourself shoutin' that love is grand
To hold your girl in your arms is wonderful
Wonderful in every way, so they say
8. Houston Person – My Romance
Love makes a regular, average joe into a poet with flowing words and wild imagination. You let your imagination run wild – talking about going to the moon, or building a stairway to the stars, or hear the sound of violins when there's silence all around! Nothing seems impossible when you're in love. This wild nighttime stroll on a stairway to the stars is what is being described in this song.
Lyrics that work:
We'll hear the sound of violins
Out yonder where the blue begins
The moon will guide us as we go drifting along
Can't we sail away on a lazy daisy petal
Over the rim of the hill?
Can't we sail away on a little dream
And settle high on the crest of a thrill!
Let's build a stairway to the stars
A lovely stairway to the stars
9. You Don't Know What Love Is – Billie Holliday
You know how they say you don't really appreciate what you have until it's gone? Well, it's true when it comes to love as well. Unless you've gone through heartbreak at least once, you won't fully appreciate what you have. Billie Holliday croons the same in this jazz melody.
Lyrics that work:
You don't know how lost heart feels
At the thought of reminiscing?
And how lips that taste of tears
Lose their taste for kissing
You don't know how hearts burn
For love that cannot live yet never dies
Until you've faced each dawn with sleepless eyes
You don't know what love is
10. Cold, Cold Heart – Dinah Washington
Remember I said that you need to experience a broken heart to appreciate what your present love? Well, sometimes, this heartbreak does the opposite and makes one guard their heart against even the slightest of opportunities for love. It takes one courageous person to melt this guarded heart and make room for love within these walls.
Lyrics that work:
Another love before my time made your heart sad and blue
And so my heart is paying now for things I didn't do
In anger unkind words are said that make the teardrops start
Why can't I free your doubtful mind and melt your cold, cold heart?
You'll never know how much it hurts to see you sit and cry
You know you need and want my love yet you're afraid to try
Why do you run and hide from life? To try it just ain't smart
Why can't I free your doubtful mind and melt your cold, cold heart?
11. My Funny Valentine – Frank Sinatra
Love is blind and all-consuming and makes you lose all your senses! You can't find any faults in your sweetheart, all her annoying quirks make her endearing, all his idiosyncrasies make you adore him more! You accept these imperfections to build a relationship that is perfect for you. Talking about these seeming imperfections is Frank Sinatra in this famous ballad.
Lyrics that work:
My funny valentine
Sweet comic valentine
You make me smile with my heart
Your looks are laughable
Unphotographable
Yet you're my favorite work of art
---
Suggested read: Top 15 romantic movies to watch with your boyfriend
---
12. The Very Thought Of You – Red Garland
The heady onrush of feelings you experience when you're in love is nothing short of walking on the clouds! It makes you feel as if you're living in your own little bubble, far away from the vagaries of life, time, and space. You just want and need to be with your sweetheart, and everything seems right in the world. Sigh! To be young and in love!
Lyrics that work:
The very thought of you and I forget to do
The little ordinary things that everyone ought to do
I'm living in a kind of daydream, I'm happy as a king
And foolish though it may seem, to me that's everything
The mere idea of you, the longing here for you
You'll never know how slow the moments go till I'm near you
13. The Nearness Of You – Ella Fitzgerald and Louis Armstrong
When you're in love, all material things and external factors start to seem superfluous. You just have one thought and one thought only – to hold your sweetheart in your arms and forget everything else and everyone else. If you're just near your beloved, all is right in the world. You start to crave being in your lover's arms – all other things start to seem useless! In one of the most romantic jazz love songs by these two legends croon about the same.
Lyrics that work:
It's isn't your sweet conversation
That brings this sensation, oh no
Yes, it's just the nearness of you
When you're in my arms
And I feel you so close to me
All my wildest dreams come true
14. My Baby Just Cares For Me – Nina Simone
This is a light-hearted take on how when you become the world to one person, despite there being seven billion other people on the planet. Check out the song.
Lyrics that work:
My baby don't care for shows
My baby don't care for clothes
My baby just cares for me
My baby don't care for cars and races
My baby don't care for high-tone places
Liz Taylor is not his style
And even Lana Turner's smile
Is somethin' he can't see
My baby don't care who knows
My baby just cares for me
15. La Vie En Rose – Louis Armstrong
This is the perfect finish to this list of amazing jazz love songs. The French phrase, la vie en rose, literally means life in pink. However, upon better translation, it means life viewed through rose-tinted glasses. This legendary and classic song by Louis Armstrong is one of my all-time favorites. The lyrics are so simple, yet hold a wealth of meaning. See for yourself, the magic of words and music combined together.
Lyrics that work:
Hold me close and hold me fast
The magic spell you cast
This is la vie en rose
When you kiss me heaven sighs
And though I close my eyes
 I see la vie en rose
When you press me to your heart
I'm in a world apart
A world where roses bloom
And when you speak
Angels sing from above
Everyday words seems
To turn into love song
Give your heart and soul to me
And life will always be la vie en rose
That's all the jazz love songs we have for the day, folks. If you know of any other amazing jazz love song, drop us a line in the comments below!
Featured image source: Google, copyright-free image under Creative Commons License
Summary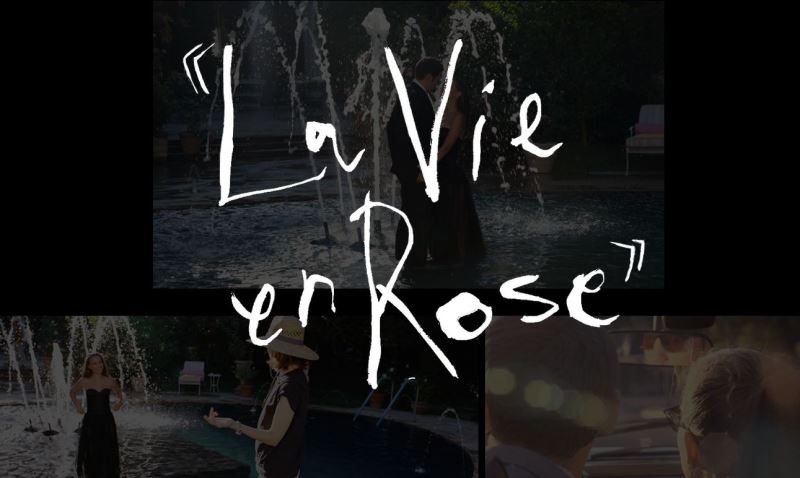 Article Name
Top 15 Jazz Love Songs For A Romantic Playlist
Author
Description
Love songs are a staple for any couple. But this list of top 15 Jazz love songs will change your thinking forever! Check it out.