Every couple has to go through this experience at one point or the other in their relationship. Apart from visiting a new place, your first holiday with boyfriend teaches you a great deal not only about him, but more importantly, about yourself. Your habits, your ways of going about certain things, how you like spending time, whether you are too controlling, etc., get highlighted when you go on this life-changing trip together. Also, this journey will take you a step forward in your quest to decide whether the two of you complement each other and whether you are indeed made for one another. As they say, travel mates are undoubtedly soul mates!
---
Suggested read: 15 romantic vacation ideas to surprise your girlfriend on her birthday
---
So here are 10 things that you are likely to know about yourself on your first holiday with boyfriend.
1. Are you being too domineering?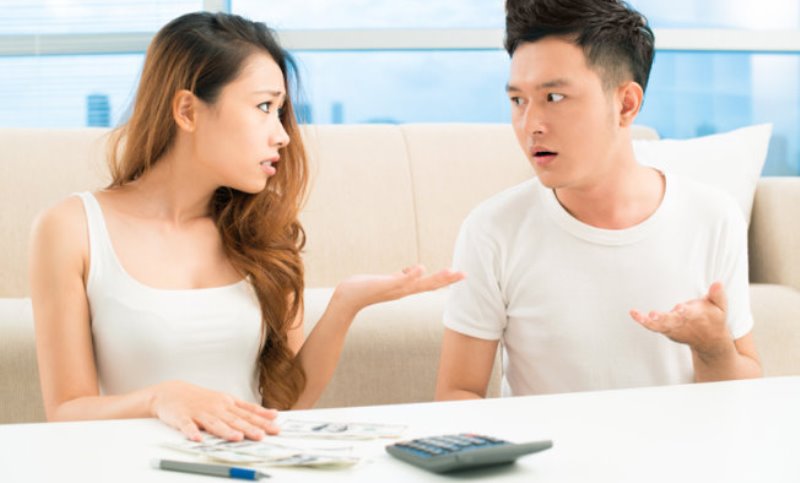 Image source: Google, copyright-free image under Creative Commons License
If you are a control freak, it might be enticing for you to take charge and do the whole organizing bit of the holiday on your own. But it is vital that both of you enjoy the trip, and to make it memorable, you need to relinquish some control. Both of you should get what you desire from this trip. Contrarily, if you think your S.O.'s not bowing out on any decision about the trip, you need to talk to him and make sure you plan your days together. Have a chat about what both of you are really expecting this holiday to be like and make certain that you two are willing to compromise. It could very well be that both of you agree on things that you have never tried out and that could be fun, right? As Stephen Covey would put it, "Think win win," my friend!
2. Are you willing to share the responsibilities?
Now make sure that you are not just the one who's taking the decisions or cribbing about being left out. You need to shoulder the responsibilities too!
If you are trying to be the person who, in her first holiday with boyfriend, tries to be in charge of the passports, the tickets, the suitcases, the money, blah! Blah! Expect your holiday to suck! You need to learn how to divide responsibilities. You cannot afford to get stressed out even before the journey has begun!
In case you are worried that your boyfriend will ruin the whole deal because he isn't as particular or organized as you are, you need to give him a chance. Try with the small things. If, however, he fails at this too, try not to get mad at him. Or else, it will be a recipe for a ruined trip up ahead! Just ask him to buy you an extra gelato as compensation! 😉
3. Are you prepared to see him in a new light?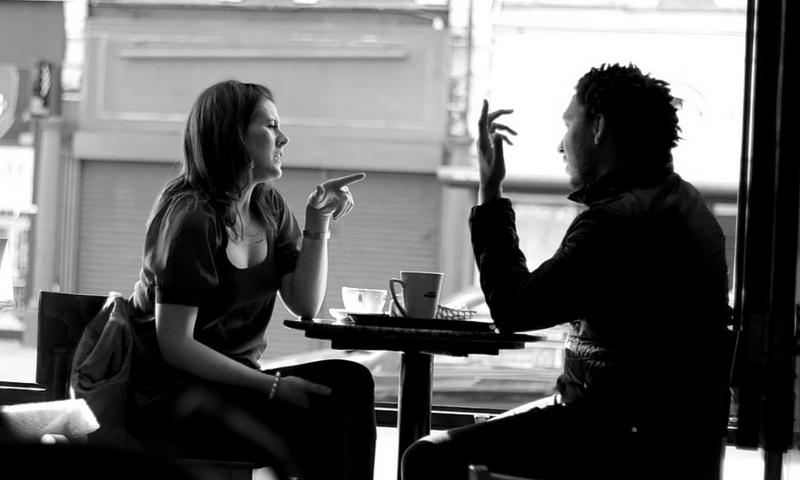 Image source: Flickr
And how you judge them now, will tell you loads about yourself!
So he is sunburnt, mountain sick, seasick, cranky from traveling, etc., etc., If you have planned to spend some time away with your lover on a foreign land, prepare for it to be not all rainbows and butterflies! You are bound to see him like never before. You need to be comfortable with this, so that he does not have to pretend and can be himself on the trip! Remember, he is seeing you at your worst too!
4. Are you ready to take a step ahead in your relationship?
Only then is it a good idea to plan your first holiday with your boyfriend. The adventures are sure to bring the two of you closer. Be open to trying new things. These might scare you, which will only contribute to making the two of you fall deeper in love. Research supports this contention. Couples generally boost their relationship by taking risks as a team.
You are also going to figure out your plus points and minuses. Do you get a tad bit panicky? Or are you the cool-headed one? Are your communication skills good enough to get the required help from the locals? Or is he the star navigator of the duo? These questions are most definitely going to answer whether the two of you complement each other or not.
---
Suggested read: 15 breathtaking places to go on your first vacation with your girlfriend
---
5. Do you feel comfortable being around him 24X7?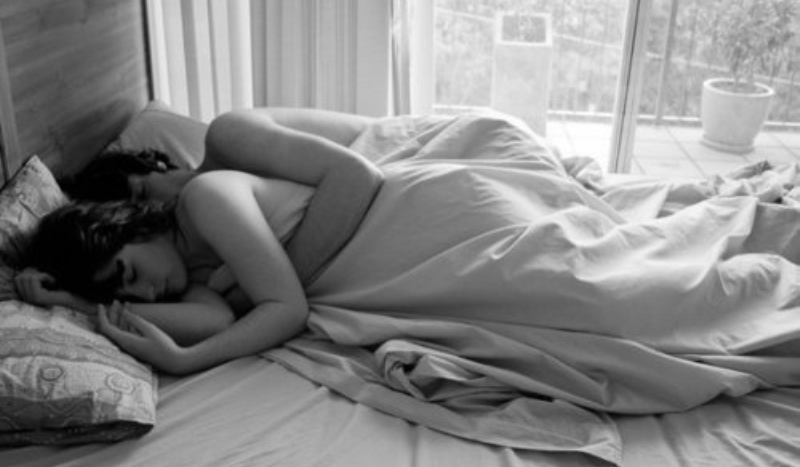 Image source: Google, copyright-free image under Creative Commons License
I mean, you got to be really comfortable, sweetie! If you are a fan of SATC, like moi, I am sure you know how Miranda laments about being almost forced to go to the lobby bathroom at the hotel because it was not very comfy for her to be with this relatively new beau on their first trip together. Now trust me on this. That stuff actually happens with a lot of couples! This is beyond doubt an issue, which will try your "comfort level" (especially, if you are stuck in some place with bad plumbing! Just kidding! Relax!).
The bottom line here is if you think you are not cosy with him yet, postpone the vacation, no matter how hot or cute the guy is, woman!
6. Are you okay with becoming a couple?
You may not be planning to get married immediately after the trip, but there definitely needs to be some seriousness between the two of you. Your relationship needs to be going somewhere. Remember, this trip will be a major step forward. Are you quite ready to take this step? If you are not, prepare for an awful trip ahead, something like hating your dorm roommate at college and dying to come back home! Moreover, you surely do not want to look like this heartless person who dumps a guy immediately after a vacation! So prepare to crack a smile every time you come across a sign, which tells you that you both aren't meant to be, rather than going all "eww!" on him!
7. How anxious are you?
We suggest that you take some time out and give this a little thought. How do you actually feel about the whole deal? Is there excitement? Are you really looking forward to this trip? Or are you stressed and uneasy as heck? If just the thought of going away with this guy for a week or so, makes you feel like there is some giant knot cramping in your stomach, it is best that you wait for a while and then plan this trip when you are more prepared.
8. Do you give him enough space?
Image source: Pixabay, under Creative Commons License
So, imagine this: You and your significant other just climbed the Eiffel Tower, after which you took a boat ride, poured some oysters down each other's throats, and then finally hit the theatre. And now suddenly you hate him like never before.
Let me explain this to you. Usually (particularly, if you have had a day packed with events), you both need to give each other some space. Maybe go for a walk on your own in the evenings while he lounges around, or maybe hit the gym. Sit in a café and read a book or go to the museum. Split up for about an hour or so. That does not mean that you are growing tired of each other. Contrarily, it means you are saving yourselves from that fate!
9. Are you ready to laugh when things go a little wrong?
So you planned this vacation for like, a year. You want everything to go according to how it is meant to be, each and every detail. Darling, prepare to be greatly disappointed! You are going to miss that bus ride; you will not have your camera with you when magical moments happen; you will fall in that puddle when in your prettiest dress. If you are going to crib about it, you might as well cancel the trip!
You should be able to laugh such things off. Remember, when you look back, all that will matter is the time spent and the memories made. These trivial things will not hold any value. So try to cherish each and every hour spent together.
10. Are you comparing your vacation with other vacations you have had?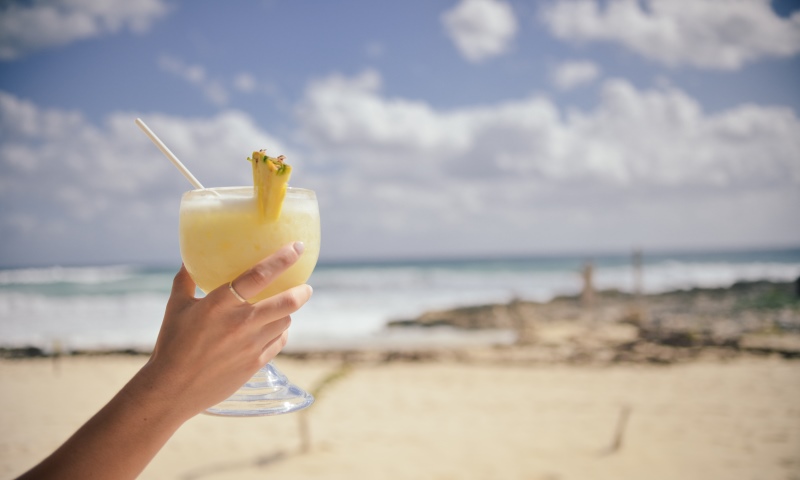 Image source: Google, copyright-free image under Creative Commons License
This holiday is about the two of you. It is more than likely to be something you have never experienced before. Keeping this in mind, try to go somewhere you both haven't been previously, so that you don't compare the two experiences. Try to explore that place together and create memories that you will cherish in the years to come. Experience the joy and freedom of being in a place no one knows you. Get wasted in a city where you and your bf are not recognized by anyone! Make this an excellent holiday. It is in your hands.
Some women consider their first vacation with boyfriend to be a huge success if the two didn't fight! That need not be the case. Arguments are likely. A few squabbles are a part of the whole deal! Just try not to drag it! Traveling as a couple allows them to make their relationship stronger, psychologists believe. There are many things you will figure out about yourself which will help you improve as a person and as a part of the duo!
Keeping these in mind and try to have a gala time. Bon voyage!
Featured image source: Shutterstock
Summary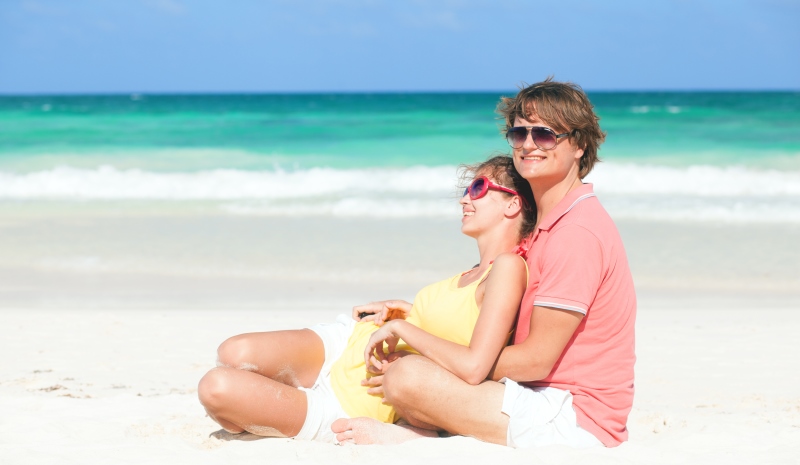 Article Name
10 Things You Learn About Yourself On First Holiday With Boyfriend
Author
Description
You're planning your first holiday with boyfriend and it's incredibly exciting. But are you prepared to learn these things about yourself in the process?