Diwali is a festival of lights and colors, and what adds to all the grand festivity of this festival is the excess of scrumptious and delectable food items that just make our mouths water. These utterly delicious dishes make us all the more eagerly wait for Diwali. With Diwali just a few days away, I'm sure everyone would have started preparing for all the festivities. While the thresholds of our precious homes will be decorated with rangolis of various colors, our dinner tables will equally look incomplete if it is not stacked with an endless variety of 'Diwali specials.'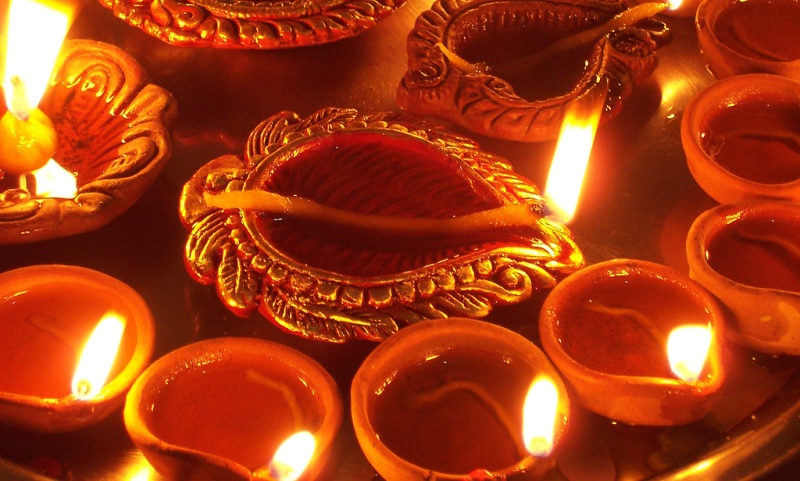 Image source: Google, copyright-free image under Creative Commons License
But who has the time to spend endless hours in the kitchen preparing complex, time-consuming dishes? This Diwali, skip spending long, sweaty hours in your kitchen and try the following easy to prepare recipes. Bid farewell to all the impossible-to-find ingredients and all the unnecessarily fancy presentations. These simple recipes are bound to be a great solution to the constant cravings for festive delicacies of your family members. Moreover, as they can be easily made, you can instantly prepare them anytime if guests turn up unannounced. To cook these incredibly delicious recipes, all you need are just a few regular ingredients and only twenty or so minutes of your busy schedule.
---
Suggested read: 15 easy rangoli designs that will brighten up your home this Diwali
---
This Diwali that's all you need to make your family smile and praise your amazing culinary skills! We present you an assortment of the most fabulous and quick Diwali recipes from all over the country:
1. Pyaz aloo tikkis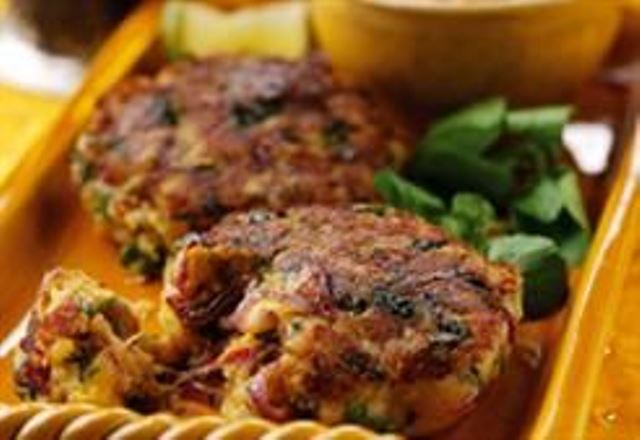 Image source: Pinterest
This is a great starter for Diwali as the Jalfrezi paste tends to taste great when combined with onions and potatoes. For making this yummilicious appetizer, all you need is peeled potatoes that are cut into equal chunks and then boiled and mashed. Next, mix fried onions, potatoes, watercress, Jalfrezi paste, lemon, and coriander in a bowl and make small patties of this mixture. Fry these tikkis and serve them hot with ketchup.
2. Nevri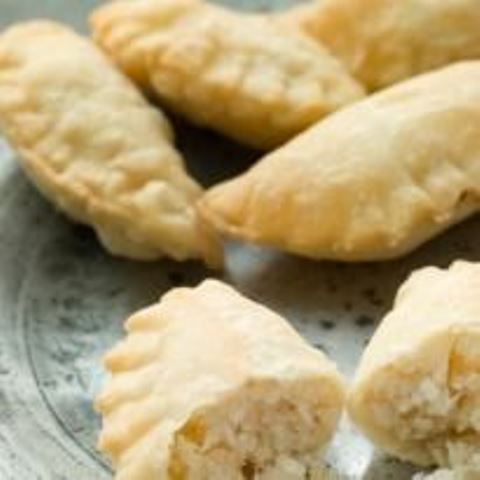 Image source: Pinterest
This sweet delicacy is originally a Goan dish and is thought to be somewhat similar to Karanji, that is made in Maharashtra. It also bears resemblance to Gujiya, that is made in Uttar Pradesh. To make this awesome dish, you need flour, clarified butter, grated coconut, sugar, powdered green cardamom, and finely chopped almonds.  Prepare the dough by rubbing part of the ghee with into the flour. While the kneaded dough rests, get the filling ready by mixing together the rest of the ingredients. Place the filling in the the dough, seal it, and deep fry it in heated oil in a kadhai.
3. Chicken korma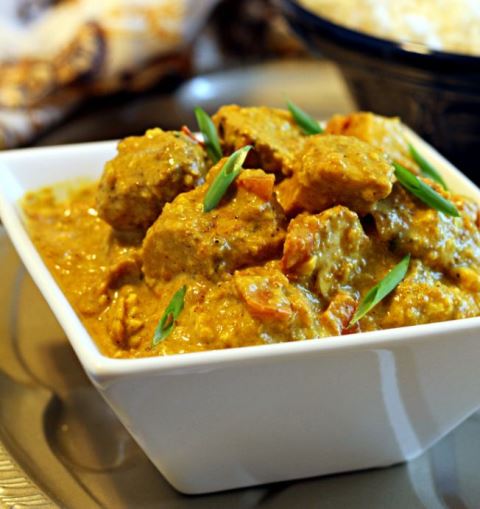 Image source: Pinterest 
This is also one of the simplest Diwali recipes that has easy ingredients and tastes absolutely delicious. Preheat your oven to almost 180 degree C, and in a big jug, mix chicken stock and yogurt. After this, put the fillets of chicken in a baking dish and then pour the korma sauce while stirring, so that the chicken is coated evenly. After this, just scatter the green peppers along with the cranberries. Bake it all for a while and your chicken korma will be ready!
4. Nutty potato masala
Image source: Pinterest
For this simple dish, you have to boil diced potatoes, and mix oil, peanuts, spring onions, tomato puree and the boiled potatoes in a roasting tin. Preheat the oven to 180 degree C and roast the mix for 10 minutes. Serve after garnishing with lemon juice.
5. Murukku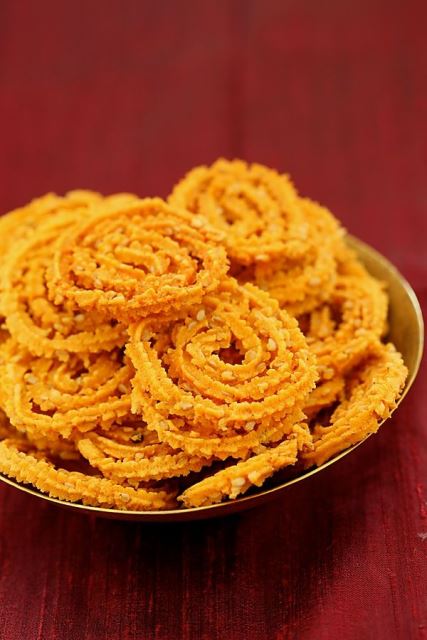 Image source: Pinterest
This is another recipe of Diwali snacks that can be made in a very short time. You require besan and spices to make this all-time favorite Diwali snacks. You need to mix oil, besan, salt, turmeric, soda, carom seeds, peppercorn powder, and water and mix it into a dough. After this, use a star blade to make the murukkus and deep fry them in heated oil. This is one of the most delicious simple recipes of Diwali that will add a lot of flavor to your tea time.
---
Suggested read: 10 under 10 minute recipes for the truly lazy girl
---
6. Easy khoya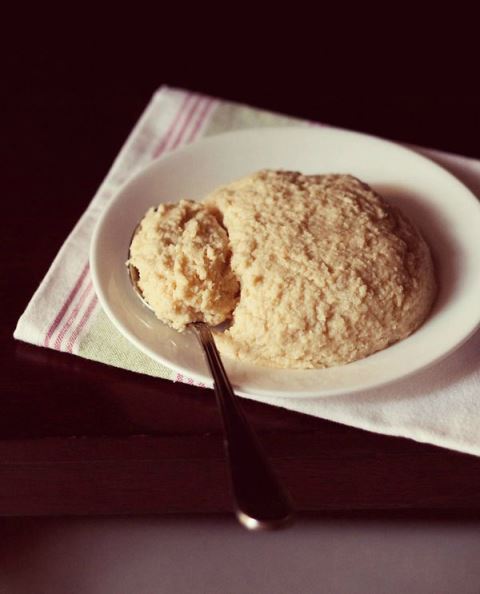 Image source: Pinterest
Did you know that khoya can also be prepared in microwave? Sounds really easy, doesn't it? It actually is even easier than it sounds. Among all Diwali recipes, this one is the tastiest and surprisingly the preparations are not at all time-consuming. You just need to microwave condensed milk for just four minutes, making sure to stir the milk after one minute. Next, add a tablespoon of curd and mix. After this, you have to microwave the entire mixture for ten minutes and stir it all consistently after every one minute. Next, just add cardamom, milk powder, dry fruits, and stir the entire mixture. This simple, easy procedure will give you a yummy dish of khoya that can be had with roti, bread or crackers.
7. Patishapta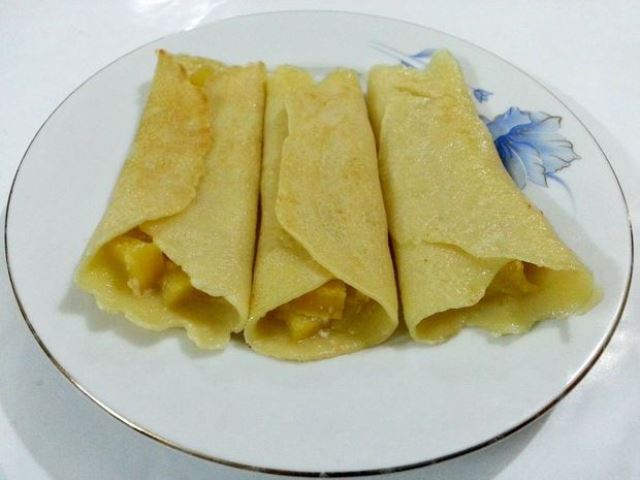 Image source: Pinterest
This is a Bengali delicacy and is compulsorily made by the Bengalis during Diwali, as it is one of those simple Diwali recipes that is extremely yummy. To make this, just mix finely grated coconut, sugar, cardamom, and stir the mixture in a pan on low flame. When it is sticky, keep it aside, as this will be the filling. As for the patishapta or the bread, you have to  mix maida, sooji, flour, and milk in a bowl. Then spread a very thin layer of that mixture on a heated pan after pouring oil on it. When the patishapta is fried, place the filling in it, roll it and serve!
8. Poha mix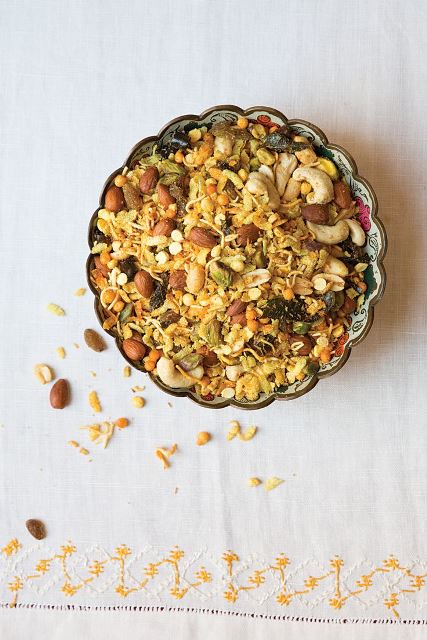 Image source: Pinterest
This is one of those simple recipes for Diwali that can be made in a very short time using minimum ingredients. Everyone at your home, especially kids, will love this mix. To make this snack, just deep fry a lot of rice flakes, and in a separate frying pan fry some peanuts, cashews, curry leaves, and roasted gram. After this, take all the fried items in a bowl and mix it with red chilli powder, salt, ompodi, namak para, raisins, and some turmeric powder. This is a fabulous South Indian recipe that can be made easily and tastes just delicious.
9. Gulab jamun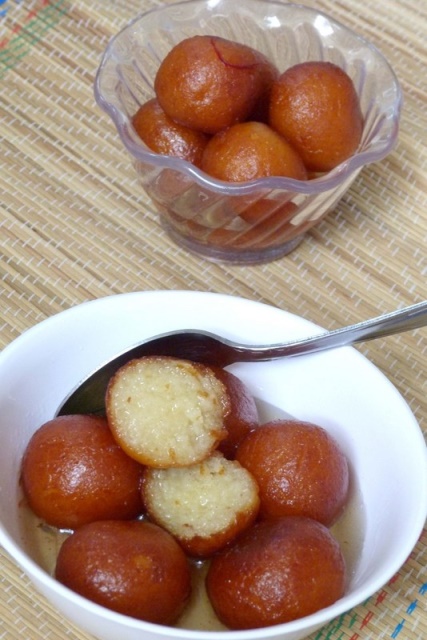 Image source: Pinterest
Can you think of celebrations without this sweet dish? Gulab jamun is a hot favorite of all Indian families, and is a compulsory food item for Diwali. To make Gulab Jamun, fry milk powder balls until they are golden brown, which are then soaked in a thick syrup of sugar. Serve this easy-to-make sweet when they are still hot, along with some vanilla ice cream.
---
Suggested read: 10 must-have shoes you NEED to buy this festive season
---
10. Coconut laddoos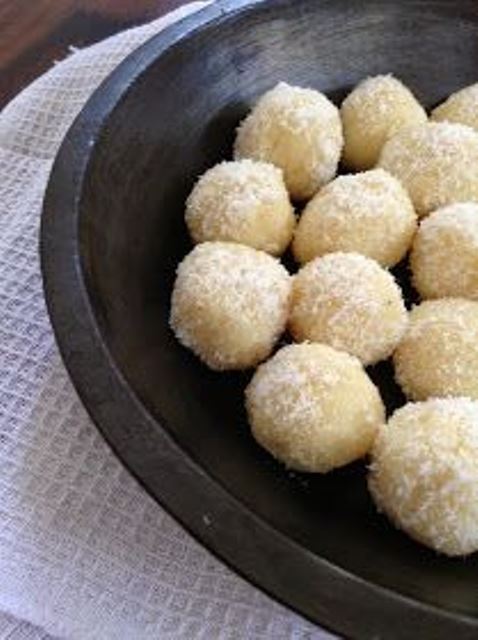 Image source: Pinterest
To make this utterly delicious sweet dish, you have to first chop some dates that have been deseeded. Next, in a wok, dry roast sesame seeds and keep it aside. To this, add grated coconut and stir it all. Then, you need to grind the sesame seeds and mix the powder with coconut powder and the dates in a bowl. Make laddoos of this mixture and serve to your guests.
This Diwali win the hearts of your family, friends, and guests with these easy to make yet mouthwatering dishes! Happy Diwali, folks!
Featured image source: Pinterest
Summary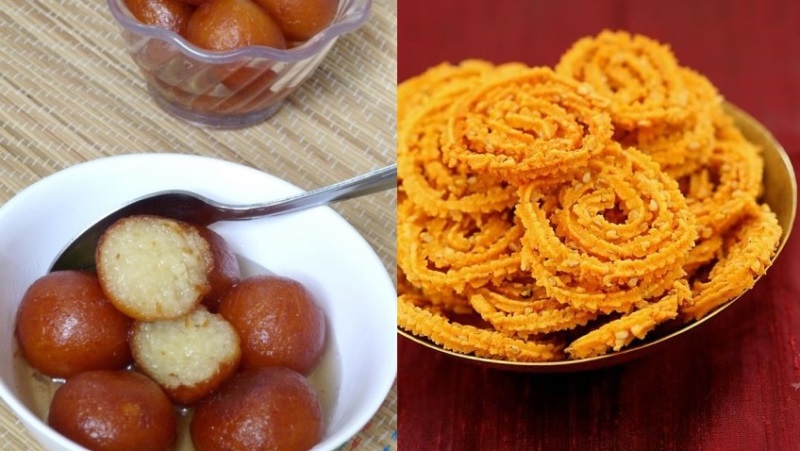 Article Name
10 Simple Recipes Under 20 Minutes For The Perfect Diwali
Author
Description
This Diwali, instead of sweating it out for hours on end in the kitchen, try out these simple recipes that are scrumptious in their simplicity.