With Diwali just a day away, most Indians are working with frenzy to ensure that every corner of their home looks spic and span with some tasteful home decor scooped up at strategic locations so their home looks heavenly! However, this task is pretty mind boggling because we often run out of ideas for decorating our household in innovative ways each year the festival of lights comes knocking. In order to avoid repetition, here are some novel ideas to sprinkle creativity in every corner of your home:
1. Floral diyas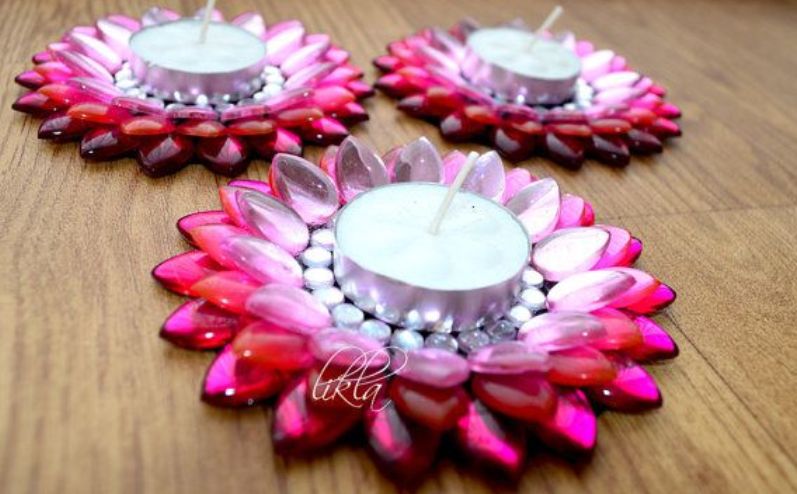 Image source: Pinterest
We have all seen the plain and simple diyas that decorate our homes every Diwali, so why not try something new this year? Go for a floral diyas that shall lend your house a colorful vibe and fragrant delight.
2. Paper lanterns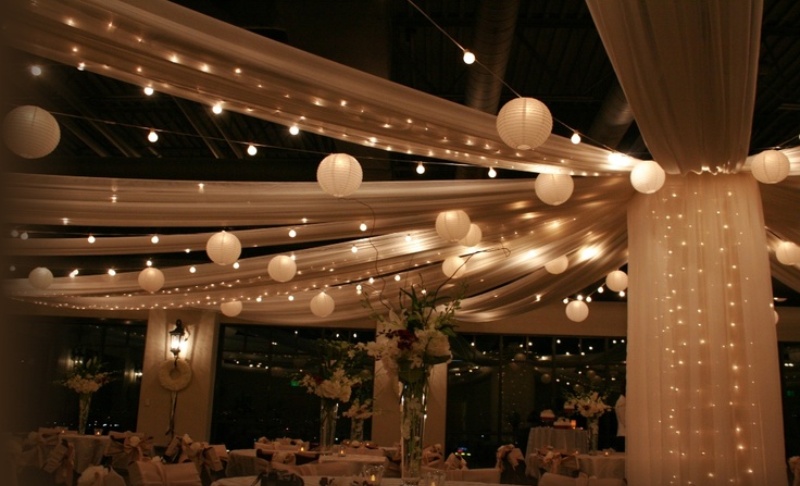 Image source: Pinterest
This is more of a western theme but will look equally fabulous with the rest of your Diwali decorations. Sure to send some cheery vibes running through your home veins, these will make your house look super colorful and bright!
3. Floating candles
Image source: Pinterest
We have seen these but never quite make it a point to use as many. Why not place these floating delights to lighten and brighten almost every table top or corner? From small bowls that can have innumerable li'l tokens like shells, flower petals, precious stones, marbles and more to those large glass containers that can be set right in one corner of your living space so it becomes an entity on its own, this one is likely to spread some LOVE!
---
Suggested read: Urban Ladder's short film, The Homecoming, made us smile through our tears
---
4. Traditional lamps with a modern look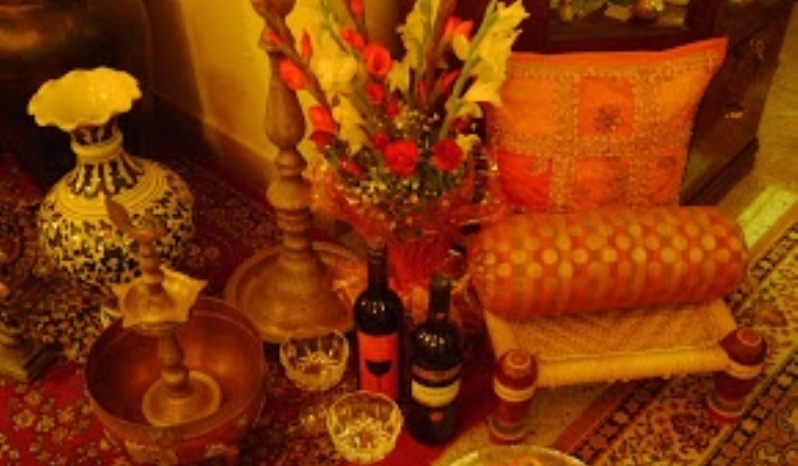 Image source: Pinterest
The old fashioned lamp that used to be a necessity in Indian household can be used today as a part of Diwali decorations. There are innumerable quirky, offbeat designs to choose from and you can pick one or two or as many as you think you need to light up lives with LOVE!
5. Rangolis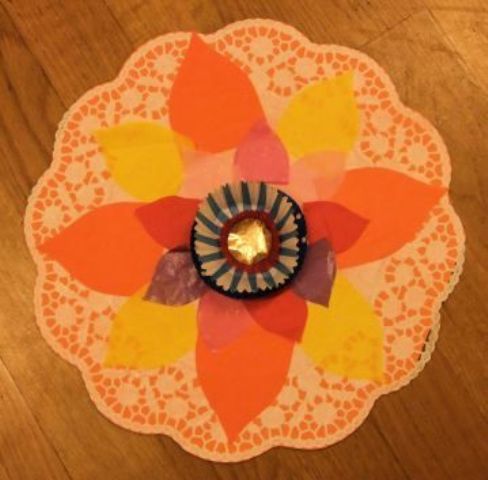 Image source: Pinterest
Rangolis are old fashioned, no doubt. But you can give them a personal touch by making them with different things like tissue paper or even decorative earthen pots. Just let your creative side take wings and fly! Okay- no- you need to be grounded for making rangoli! 😉
6. Paper cup lamps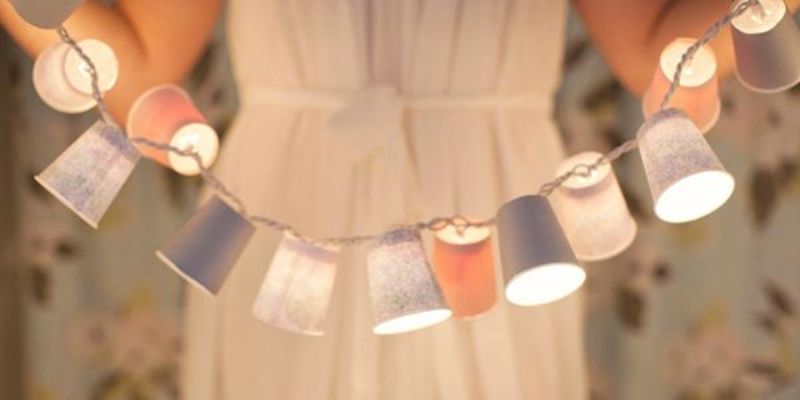 Image source: Pinterest
This is a cheap as well as creative way to decorate your home. With the help of some paper cups you could make a string and decorate your interiors. All that you have to do is take some old cups made of paper, paint them and then fix small lights in them.
7. Bulb chains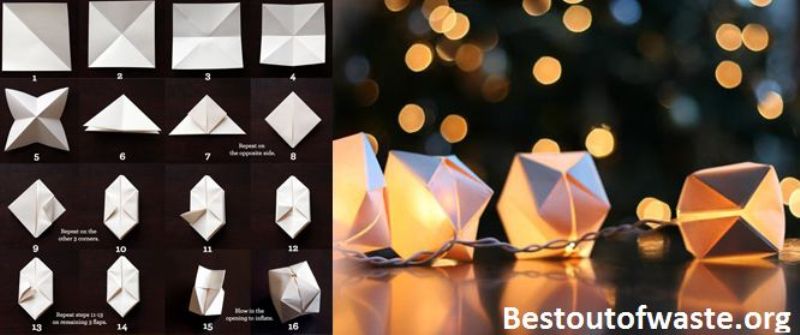 Image source: Pinterest
Why not try a rainbow effect or spell out something? Think about it.
8. Potpourri-
Image source: Pinterest
This is not a very traditional Diwali decoration but that does not rule out the possibility of trying it out this year in order to make your house look and smell heavenly. Potpourri can be made easily by filling bowls with potpourri and placing them strategically all across your house.
---
Suggested read: 14 bombastic ways to rock this Diwali with your roomies
---
9. Decorated candles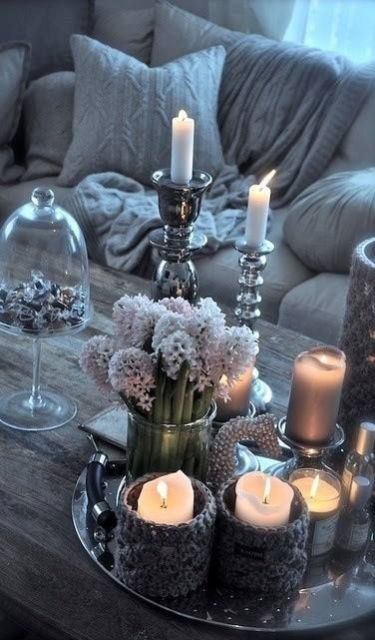 Image source: Pinterest
Candles are a must in Diwali, and thus we suggest you do something different this year by using candles that don't look plain and drab. Instead decorate those simple candles with flowers or ribbons and eventually make a cute candle wrap.
10. Balloon twine lights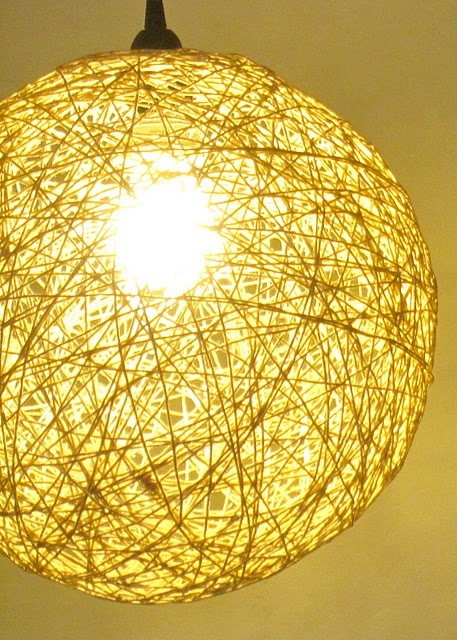 Image source: Pinterest
This is a rather innovative technique of putting up a light inside a colorful balloon. All you need is the balloon and the twine. This will give your room an interesting look, making it glow beautifully.
11. Doily lights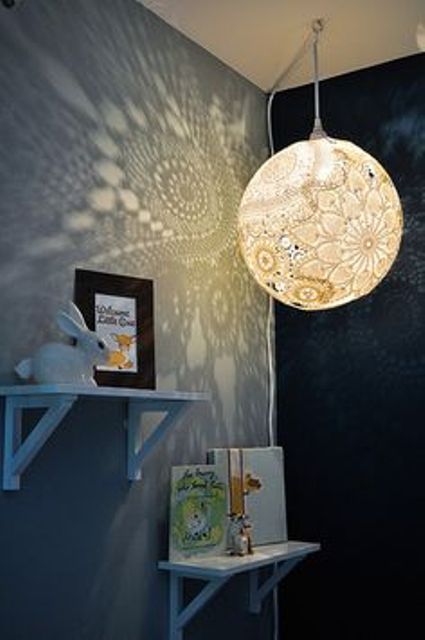 Image source: Pinterest
Doily lamps look extremely elegant and breathtakingly beautiful when hung all across the room. So this Diwali let these doily lamps add light and color to your house.
12. Toran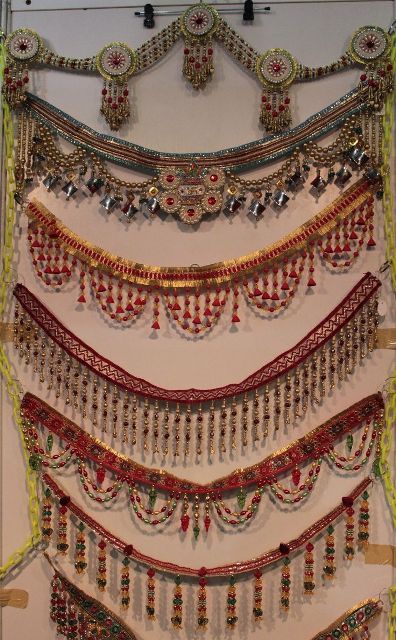 Image source: Pinterest
Hanging a toran on your wall this Diwali will definitely change the very look of your house. Torans are loved by one and all for their festive appearance. While choosing a toran you should keep in mind that the toran must be in accordance with the theme of your Diwali decorations.
Tell us how you went 'dolling up' your home this Diwali. There's a comments section right below.
Featured image source: Pinterest
Summary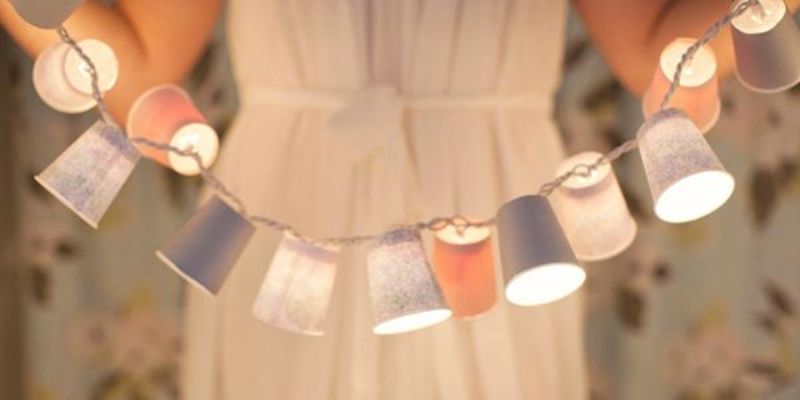 Article Name
12 Unique Ways To Decorate Your Home This Diwali
Author
Description
Kyunki Diwali Pe Toh Ghar Sajta Hai!