Aren't you super excited with the buzz of Diwali whirring all about? It is time for some noise, fireworks, and of course lip-smacking food. Diwali is all about bringing happiness, sharing it with family and friends. But if you are miles away from your beloved family, don't feel too low- because your roomies can make it roomy… err… hom-ey for you too!
Here's how:
1. Decking it up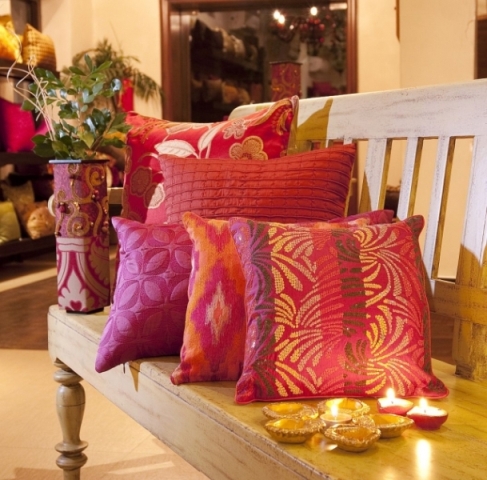 Image source: makemyhome
Decorating the house with flowers, décor products, candles, and other accessories enhance the atmosphere. As you are unavailable to participate actively at home, the best thing that you can do is by decorating your room with your friends and bringing a bit of home where you stay.
2. Gifting delights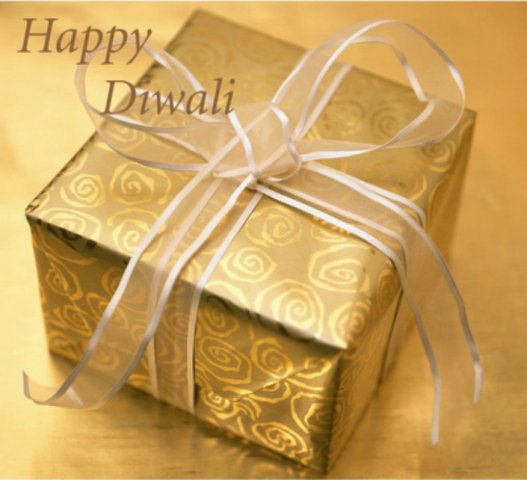 Image source: cherrytin
Gifts are a perfect way to surprise your loved ones for the festival. All you need is an excellent idea! Create one yourself or if that's too much, how about surprising your peeps with some quirky choices?
3. Splurge on shopping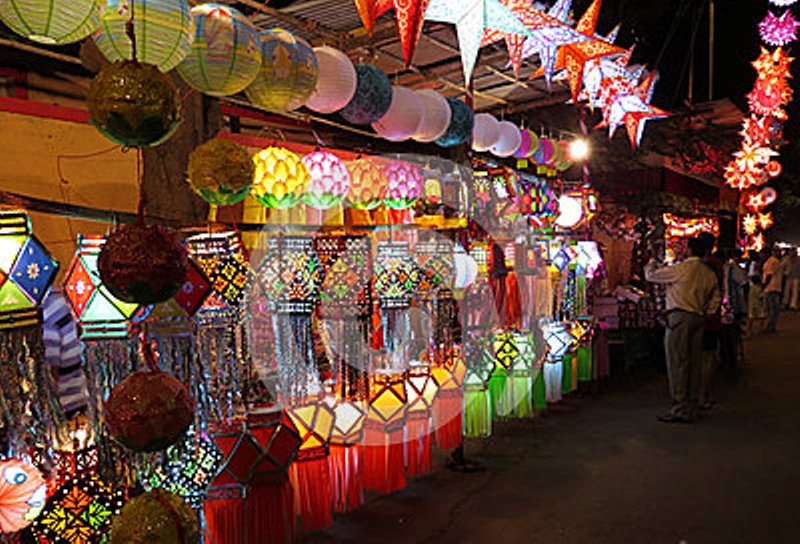 Image source: dreamstime
Shopping is always on the list during a festival, and Diwali is no exception. Shop around the market and see if you can create your DIY dress for the festival – something chic and traditional. Of course, take that mandatory selfie!
4. Lazy bums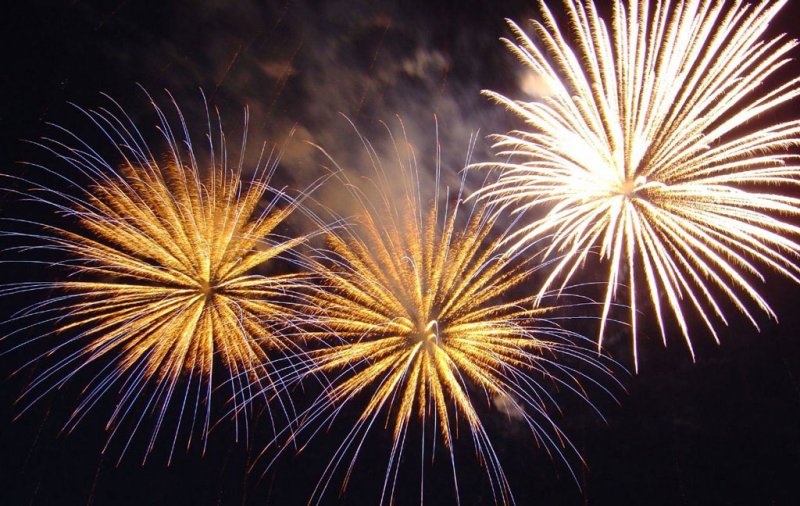 Image source: bloggr.in
If you feel lazy to do anything, grab your favorite drink, a bedsheet, and spend time on the terrace with your friends. It will be an impressive experience to watch the fireworks lighting up the night sky across the city.
5. Painting happiness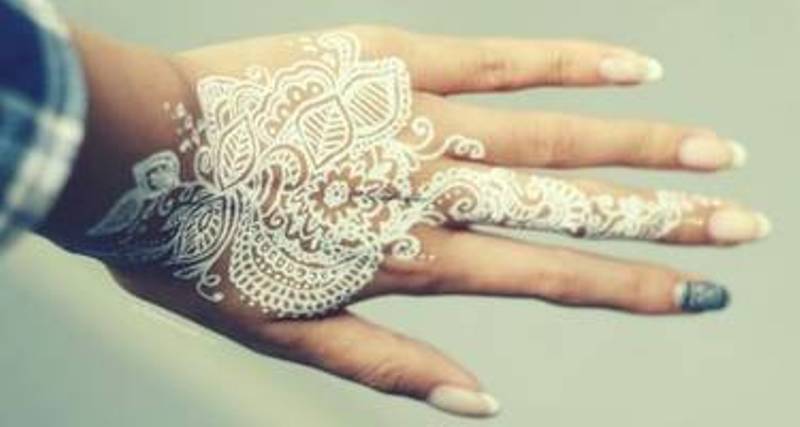 Image source: newsr.in
Mehendi! Indulge yourself in the art of Mehendi and explore your creative side. Put on some of the exciting designs that portray the festive spirit. Try out the new white henna to create a fascinating, out-of-the-routine Mehendi!
6. Burn a bonfire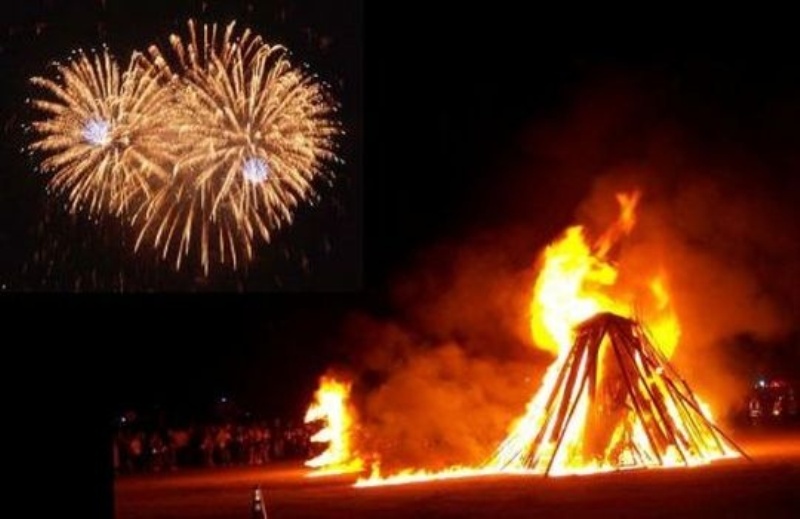 Image source: flarebuzz
The Diwali bonfire is a unique attraction. Call your friends, collect the wood, and arrange the fire at the dawn. Get crunchy snacks and flavored drinks to add to the warm atmosphere. Of course, scoop in those wild party moves on Honey Singh numbers! And you are SET for the night!
---
Suggested read: 15 easy rangoli designs that will brighten up your home this Diwali
---
7. Splash of rangoli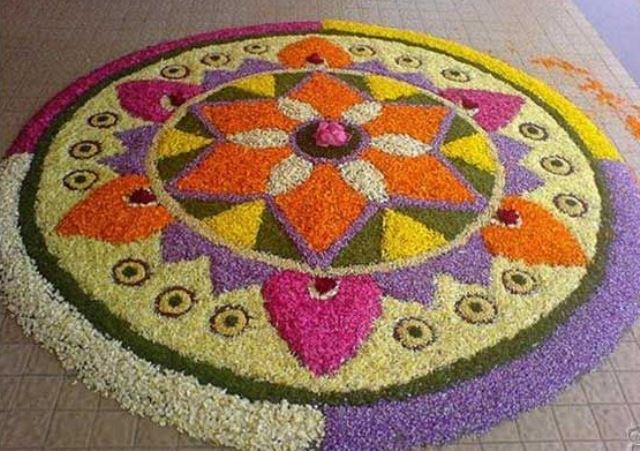 Image source: Pinterest
Interested in rangoli? Why not spend a lovely time drawing out the best rangoli? You can even create a small event to celebrate the festival. What more! Give a surprise gift to the winner! I know, my ideas rock, babe!
8. Charity begins at home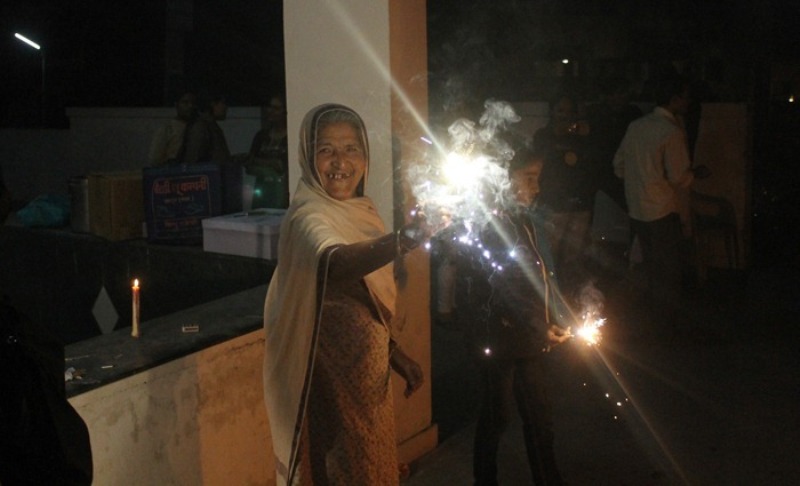 Image source: udaipurtimes
Plan a donation to an old age house or an orphanage. Begin a small campaign with your friends to seek the necessary funds for the donation. Gift them in a surprising manner to add even more cheer to their lives. After all, this is what one means by 'lighting lives with love!'
9. Painting it right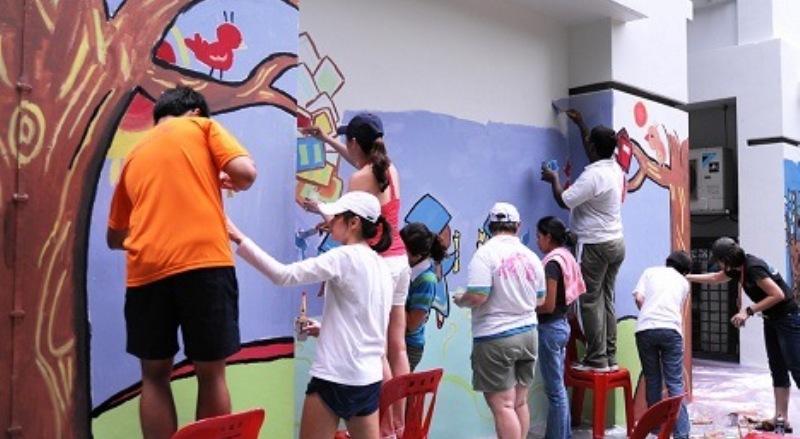 Image source: groupon
A weird and interesting way is painting the neighborhood or the surroundings. See if your friends are interested in the idea of picking up the brushes. It's a perfect gift to the society on the eve of Diwali. So, go get creative and rock it!
10. Late night party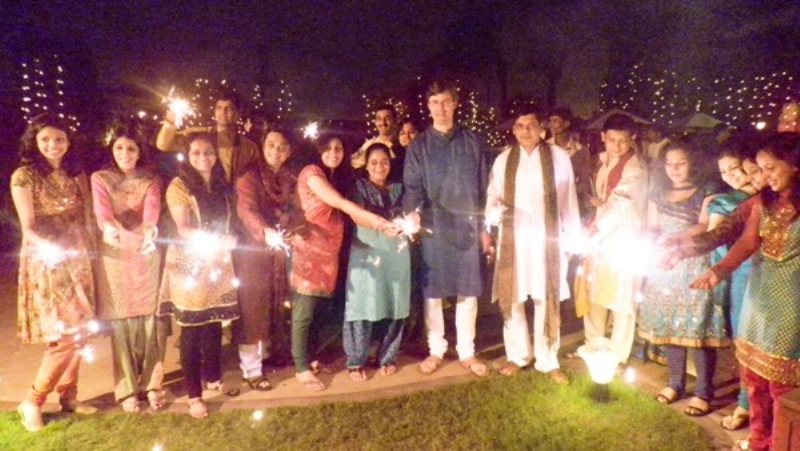 Image source: indiafirstlife
Check into the coolest outfit and get into the party mood. Visit the best destinations that celebrate Diwali with the blast of music-bombs. Sing and dance all night long!
11. Go for a drinking binge
Image source: indiatvnews
Would you like to see your drinking potential? Well, Diwali is the best time, and you can bring out all the drinks that you wanted to have. Get on the drinking binge and lead the pack! Make sure there is that one person who shall take you home- safe!
12. Let the nostalgia hit you in the feels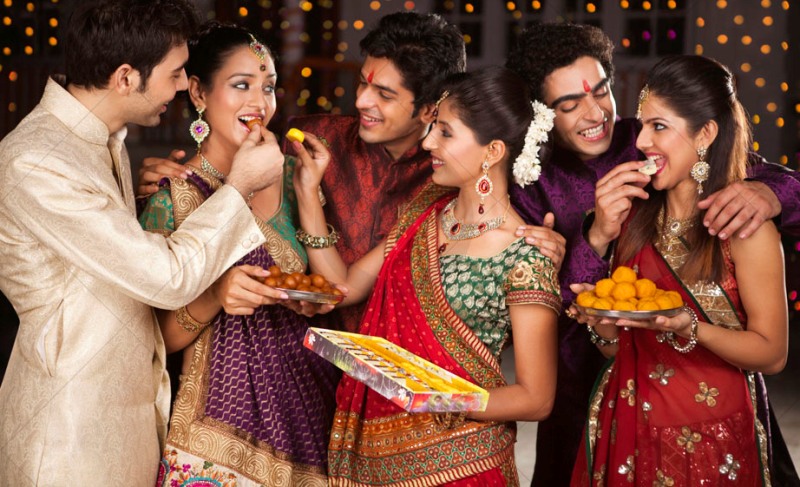 Image source: martofimages
Get your friends to revisit memories that you shall never ever forget. A Diwali without some drama doesn't seem like Diwali at all, right?
13. Dig out your old Diwali pictures and recreate the magic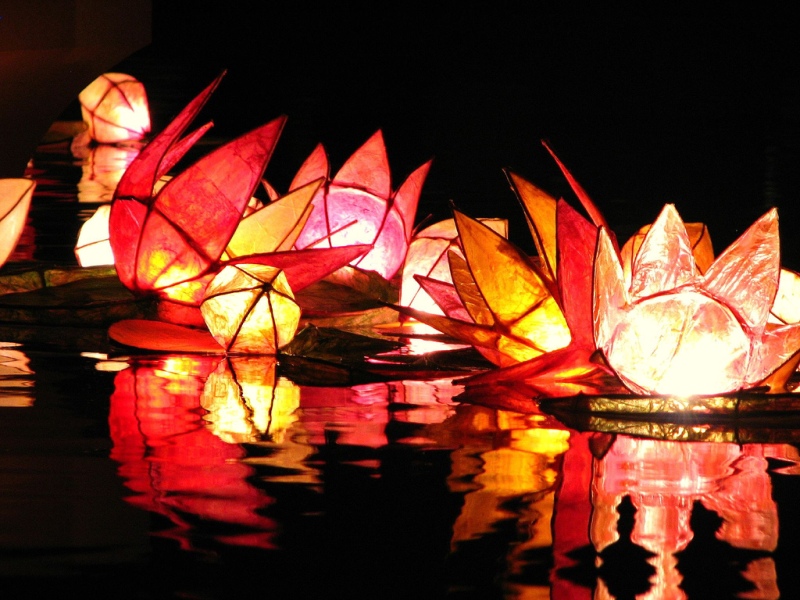 Image source: scoopwhoop
If you have access to old pictures, browse them and talk about it with your friends. Make some of the fun happen all over again! And bam, you never know how this one shall turn out into an old-like but new Diwali that shall be forever-precious!
---
Suggested read: 12 traditionally sexy looks that will make you look like a pataka this Diwali
---
14. Fun dressing and selfie delights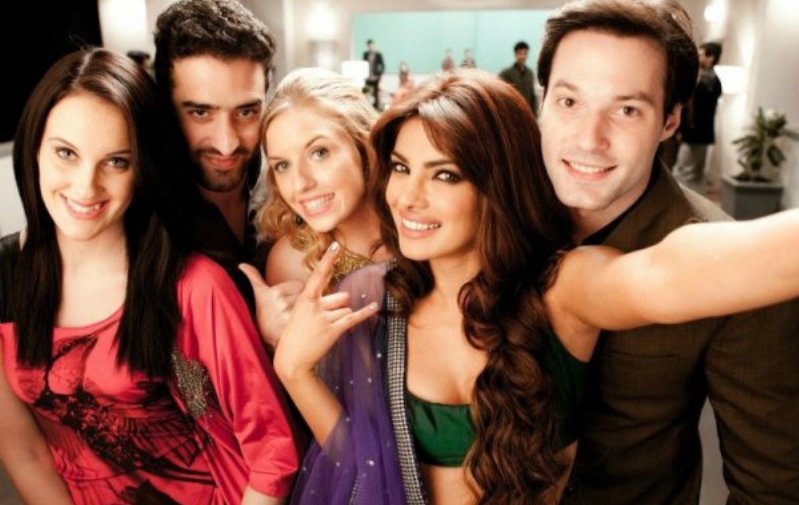 Image source: Youtube
Get dressed in funky outfits and get ready for selfies. Post them on FB or share them with your friends. Make sure to pout because we love to pose and kiss! Plus, it gives us good ammo to tease you later! 😛
Featured image source: Youtube
Summary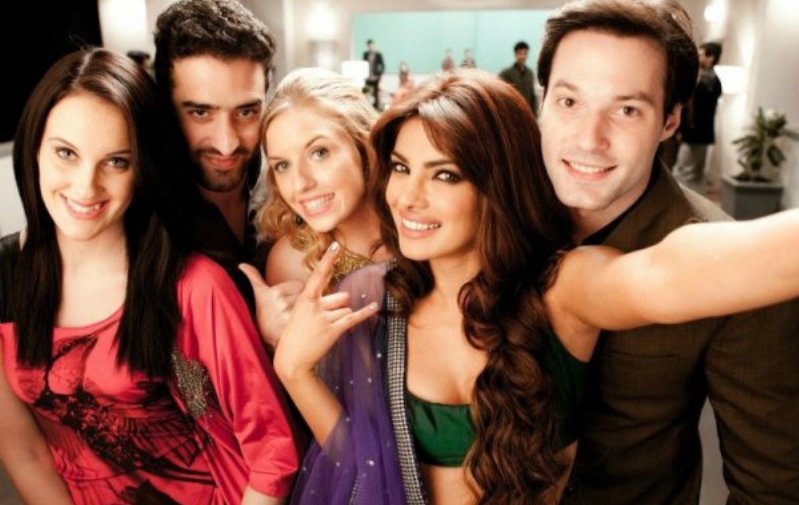 Article Name
Doston Wali Diwali: 14 Bomb-astic Ways To Rock This Diwali With Your Roomies
Author
Description
Kyunki Diwali pe ghar nahi toh kya hua, ghar jaisa pyaar toh hai! #DostonWaliDiwali