Summer is here, and with it comes the best time that all you love birds have been waiting for so long. From the mornings that are just too beautiful and musical, to the evenings that just never seem to end, this is a season packed with absolutely all the ingredients to cook the crispy love recipe. The only thing that remains is topping it with some of the most amazing and summer-perfect dating ideas. You're in the best of luck, since what we've got you here today are the most fun summer date ideas for having the amazing time that this season calls for.
What do you need to make a date perfect? Well, how about – a mesmerizing ambiance (and what better than summers for the scenery and feel?), a breathtaking shower of flowers (again, hello summers for the floral fragrance), an excuse and opportunity to cash with all the fun there is (oh, you don't even need to count beyond the water-full extravaganza!), a starry sky to get lost in (yeah dude, you have it all – a clear azure sheet in the morning and a sparkly shiny one when the sun goes down!), an opportunity to lose track of time (and yet again, summer equals vacations, doesn't it?), and so much love that you can drown in it (you have the stock ripe and ready and you know it!)!
---
Suggested read: 14 amazing blind date tips for the perfect blind date
---
So, count these awesome summer date ideas we're bringing for you in, and you have everything it's going to take to turn this summer season into the season of love.
Feel the love in the air and enjoy!
1. Go for the classic one-day picnic escape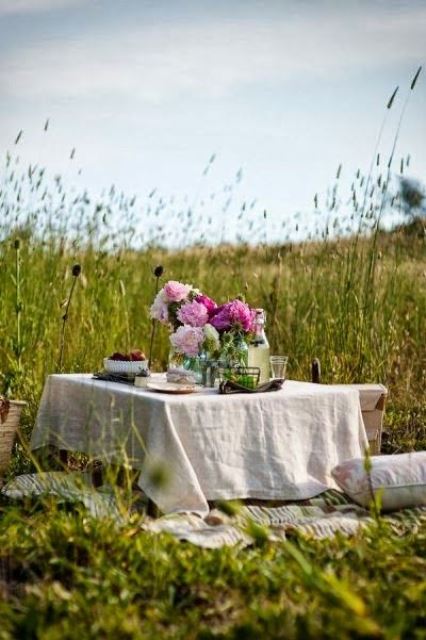 Image source: Pinterest
If she's an Austen-worshiping, Darcy-loving heart, plan it the real classic way!
Summer comes with a promise of at least a week or two of a vacation, well-deserved and long due. Meaning that if not much, you can steal one entire day as an escape to love! Pack along a basketful of your favorite foods (not forgetting a bottle of wine and just one glass!), a blanket to laze all the hours in each other's arms away, and head to a beautiful countryside.
FYI: Reading your favorite excerpt from the classic could be the highlight of the date!
2. Let the child inside you share the love – go for a water fight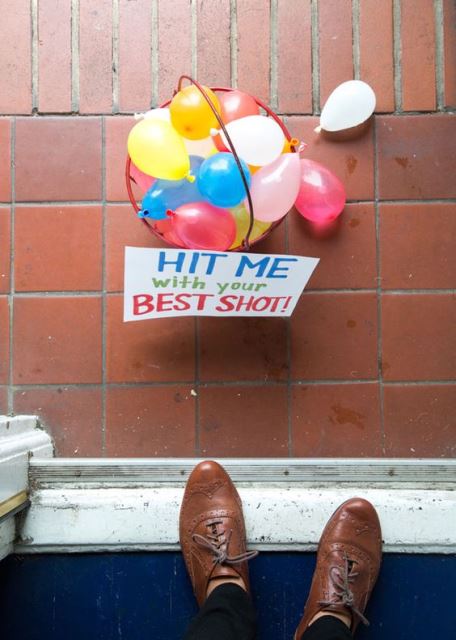 Image source: Pinterest
And yes, adding the surprise of a water balloon shower is totally worth it!
With summers, you know that the child inside of you screams 'Water ho!' and even I can hear it. So what better a way to have the craziest time together than engaging in a full blown water fight? Yes, collect all your childhood toys – water guns, balloons, lots and lots of water (and some colors for the surprise attack maybe), and I can bet my hat that you would simply never be able to dry the wet thrill this date has in store for you!
3. The perfect summer date calls for having a fun Ferris wheel ride – raid the summer fairs!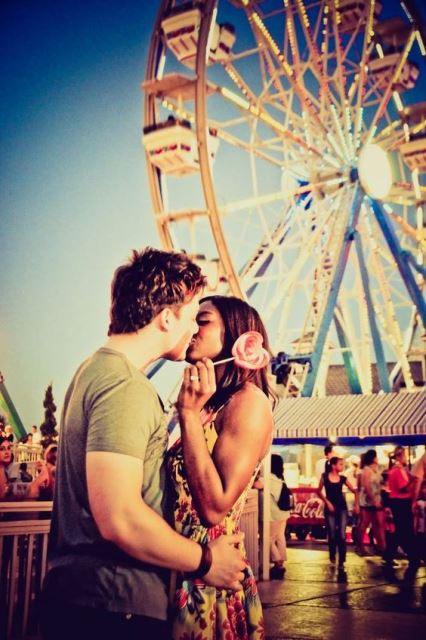 Image source: Pinterest
And don't you forget that long due kiss on the very top.
Summers come with the excitement of fairs and amusement parks bubbling up all around you Yes, you're going to lock your hands with your beloved, munch on some flavored popcorn, lick some candy floss, shoot some balloons for a teddy, ride that Ferris wheel, and have the kiss that you've also dreamed of. Sigh!
4. Forget the clubs – make the date count at a 'make your own ice-cream Sunday bar'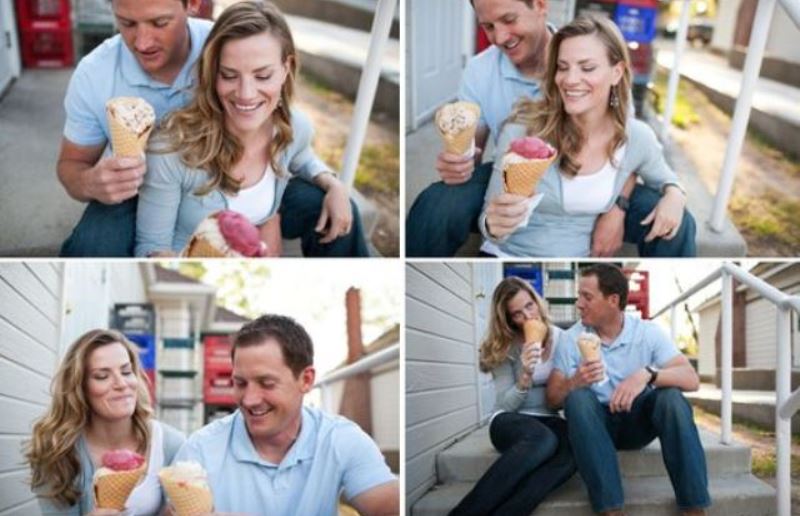 Image source: Pinterest
And keep hitting one cone after another, till you're high on that sweet!
Ditch that ear numbing music for the sensual melody of her breath on your shoulder, and instead of getting high on the alcohol shots, you can engage in a never-ending round of ice creams. Go on a street food quest and don't stop until you've tasted it all. And just so you know, licking that creamy foam off her lips is going to be magical!
5. Hit the road to find some old school romance – cycle your way through!
Image source: Shutterstock
Don't forget to fill your fuel tank with love! 😉
No, no one's calling shotgun this time. Hunt for the most romantic vicinity around your city and get your own two wheels to explore it – one bicycle where you can carry her (pecking a kiss on her forehead!) or go for a tandem vehicle where you can double with her and try that photo perfect (and hard as hell!) kiss while doing so.
---
Suggested read: 12 foolproof tips on how to be confident on a date
---
6. Embrace the summers with an open heart – plan yourself a 'just for love beach day'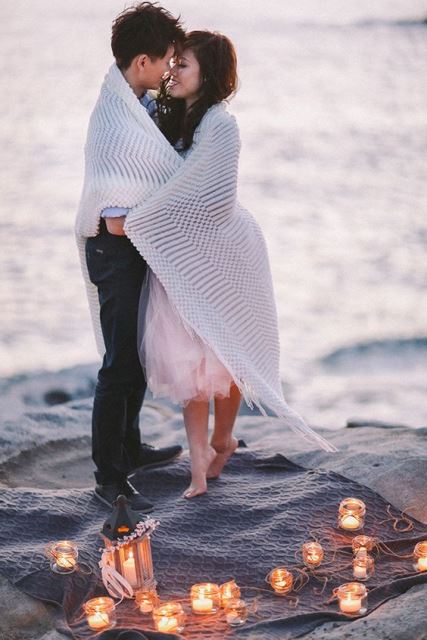 Image source: Pinterest
The sand + the sun + the fun + just the two of you = the best date ever!
Lose the slippers, unbutton your shirts, grab a sand bucket, and a flash little and hunt for your childhood treasures together. Lying under the sun, bathing in the sea breeze, you'll be collecting so much more than just the shells! Priceless memories!
7. Go for a walk that you'll always remember – the evening stroll of love!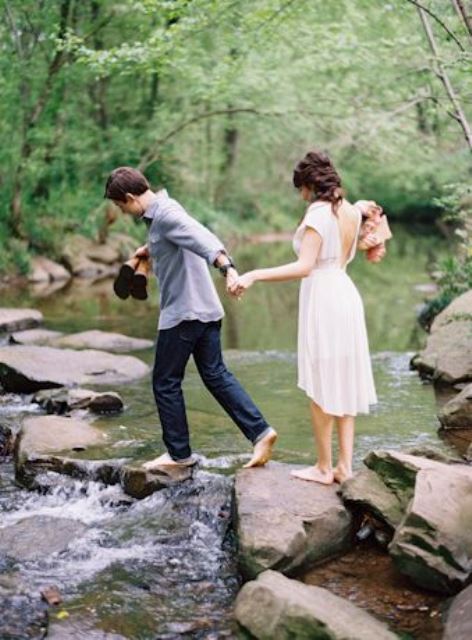 Image source: Pinterest
With the seemingly endless evenings that the summer brings along, this is one of the most simplest yet awesome summer date ideas you are simply going to love. Be it strolling along the beach or measuring the pavement around the parks in love-fueled lazy steps, just spend all your evenings walking with her head resting on your shoulder and you'll not want to stop!
8. Have the timeless moments with the sun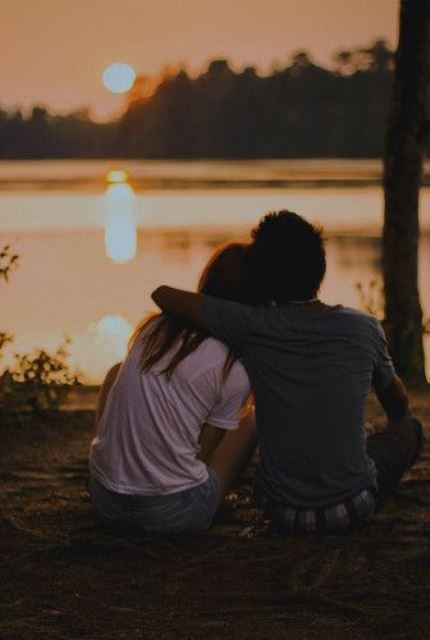 Image source: Pinterest
Wake up to a Sunrise with a cup of coffee and kiss the sunset good night with a bottle of wine.
Summer is all about the sun. You can either frown on the heat or bathe in the golden magic it brings along. So, head out early with a thermos full of sweet iced tea, an iTunes playlist full of your favorite songs, and welcome the dawn with open hearts. And when it's about time for the sun to set, sway in the wind cooling with the dimming light, and dance your way to the night.
FYI: taking your dear one to a self-explored point in the city with the promise of the most dreamy views is going to steal her heart for you – no questions asked!
9. Touch the sky – fly in an air balloon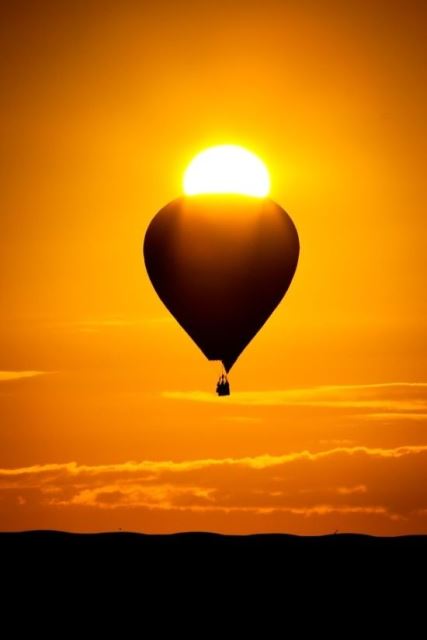 Image source: Pinterest
And never… ever… come back!
Sure, why not? Love is in the air, and it's only fitting that you cherish yours flying above the clouds. So, drive some miles to the perfect place, rent a hot air balloon, and don't you forget to capture the fairytale-y moments with a camera. Enjoy the height, enjoy the flight, and fall in love with each other over and over again!
10. Sail your date away – rent a row boat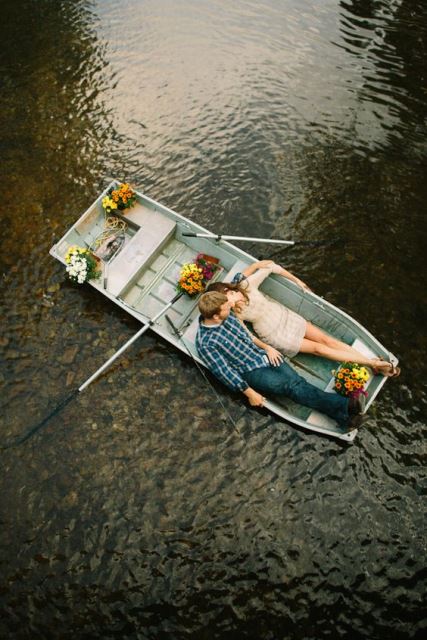 Image source: Pinterest
And maybe catch some fish while you're at it!
After the sky, it is only the lavish expanse of the sea that can beat the magic that you felt. You could go on a refreshing and thrilling cruise, but I'd suggest otherwise. Go for the more romantic row boats.  Oh! The joy of rowing the boats together and sailing wherever you want is just beyond compare! You can splash the water, talk all you want without any disturbance, and of course get lost in each other's eyes!
11. Hit a park and fly a kite (or two!)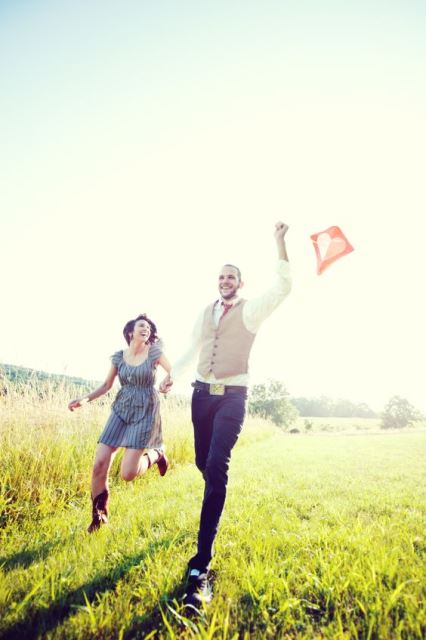 Image source: Pinterest
Bonding with your memories – the best way to beat the heat.
Kite ho! With the insane winds of the summers, outdoors is where all the fun calls out to you from. Plan yourself a little adventure by buying a kite and plenty more, if you're not good at it, and you'll find a bonding experience that you've never felt before.
---
Suggested read: How to ensure that your first date ends in a happily ever after
---
12. Plan a whole night under the stars with the record playing your song (over and over again)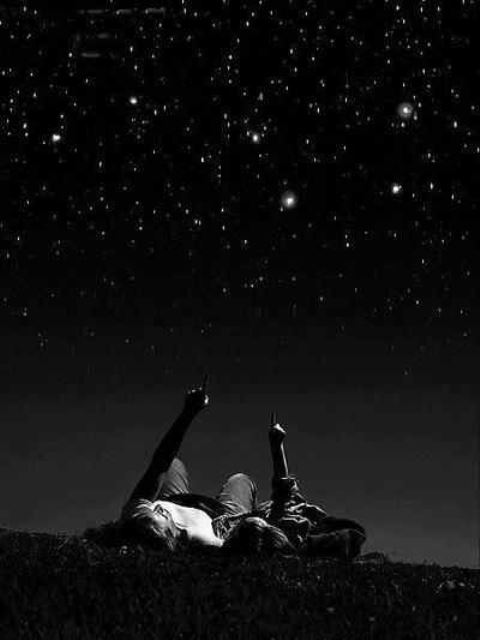 Image source: Pinterest
Do anything, go nowhere; just wish upon the evening star, and it will definitely rain love!
Now this is the idea that makes me melt with an awww! A sky full of stars, your hearts full of love, and it doesn't even matter if it's only your backyard, the top of your car, or just your balcony. You can fall in love without even knowing it, and it feels like this is when you can pour your hearts out to each other – do try!
Trust us, we know exactly how you're feeling right now – it's the hardest thing to pick one out of all these equally thrilling and exciting summer date ideas. But no worries, instead of choosing just one, why don't you fall for the love bug's bite and go for a full countdown from the first to the last? Sounds crazy, but try it once and you'll thank us for it when you're dozing in the massive romantic hangovers it will leave you in.It is going to be a memorable summer for you – happy dating!
Summary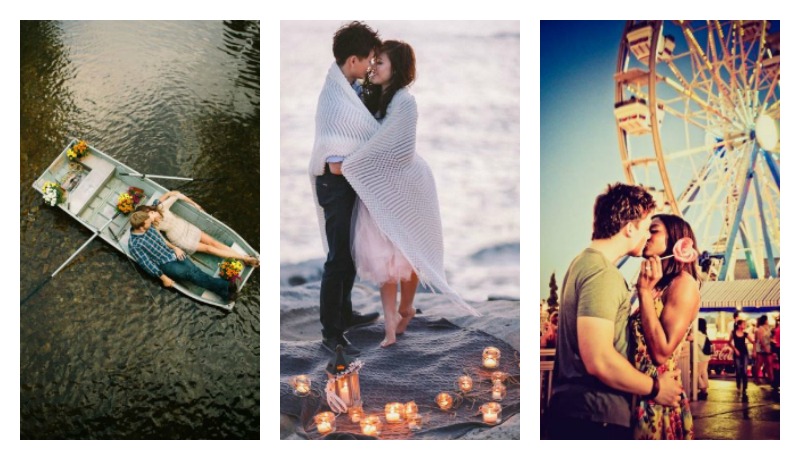 Article Name
12 Cool Summer Date Ideas That Are Super Fun
Author
Description
Summer is upon us and it's time for some fun! Here are 12 cool summer date ideas that are super fun and super easy to pull off! You can thank us later!