In a world where everything is validated by social media, one cannot afford to slack off on their posting game. You have to make sure that you have the coolest feed, and that your pictures are on point for people to take you and your work seriously, not because bad pictures and a bad feed says something about you, but because that is just how it is. Everyone has an artistic flair in them, but they often don't have the agency or infrastructure to manifest that artistic streak.
---
Suggested read: 12 Instagram Photo Editor Apps For An Incredibly Gorgeous Feed
---
The good news is, you can make use Instagram photo editor apps, which can make your pictures look like they were taken by a professional. You can use these apps to make your pictures look amazing, and edit them so that that they come together to make your feed look perfect. We have compiled for you a list of 20 Instagram photo-editor apps, which is the best and easiest way to make your Instagram look stunning.
1. VSCO
When we are talking about editing apps, it is important to cover the basics- the basics being VSCO cam. It is one of the most popular editing apps on the market right now, and there is very little that you cannot do with your pictures when you have VSCO. It has so many incredible filters, and you can play around with the exposure, saturation and shadows of your image, so that even if you have a grainy, dark image, you can illuminate it to make it look lit and natural. If you are truly dedicated to your Instagram game, it is imperative that you have this app.
Available on: Android, iOS
Price: Free
2. Snapseed
Snapseed is another basic app that you have to have on your phone, if you are trying to improve your Instagram aesthetics. (This one is a personal favorite). You can edit your pictures with one touch, and if you still aren't satisfied, you can make use of the incredible tuning facilities, which can help you adjust the brightness, contrast, warmth, saturations, shadows, exposure, etc, super minutely and help you crop your images in a uniform way if you are all for an organized feed. It even has an overlay feature, which can help you with your hipster aesthetics.
Available on: Android, iOS
Price: Free
3. Black
Instagram itself has a number of cool black and white filters which you can tweak around using the editing options, but it can't make an ordinary photo look extraordinary. For that, you need a specialized app, which will add a professional noir feel to your photos, and make them cool enough to belong to a cooler feed. Black is such an app, which can help you sharpen your images without distorting the pixels, and is perfect for color correction, which is quite difficult when you are trying to edit a black white picture.
Available on: iOS
Price: $0.99
4. Afterlight
Afterlight is an incredibly useful and simple app to have on your phone, when you are into photography, and want your feed to look cool. It has a plethora of features, including options like brightness, contrast, exposure, vignette, highlights, shadows, toning, clarity, etc. However, the most exciting thing about Afterlight is possibly its fusion feature, which allows you to combine two filters out of the number of filters that they have, and create a combination filter, which allows for endless experimentation with your pictures to create the perfect post!
Available on: Andoir, iOS
Price: $0.99
5. Aviary
Another gorgeous app that you can use to edit your pictures on Instagram is Aviary, which has some of the coolest features for photo editing. Along with the basic exposure features which include brightness, highlights, shadows, contrasts, etc. you can also overlay your pictures, add stickers, add texts and filters, which can make your pictures look so much cooler. You can play around with the filters and stickers, which can add a fun feel to your photos, and also help you maintain uniformity.
Available on: Android, iOS
Price: Free
---
Suggested read: The Ultimate Guide On How To Make Your Instagram Look Cool
---
6. Pixlr
There is very little that cannot be achieved when you have Pixlr on your phone. Whether it is their overlay effect, their filters, the editing tools or their screen grabber browser extension, it is an app that is going to make you feel like a pro photographer in an instant. They also have their own photo sharing platform, where you don't have to share your own photos, but can certainly draw inspiration from the images that people do upload there. If you are trying to channel the whole Tumble aesthetics on your Instagram, this is the app for you.
Available on: Andoid, iOS
Price: Free
7. Priime
Priime is one of the most incredible photo editing apps out there, simply because it was developed by actual photographers who sat together, brainstormed and created some of the most breathtaking filters, which can make even the most boring photos look amazing. Each filter comes with a back story about the photographer who developed it, and perhaps the most intriguing feature about this app is that it gives suggestions on which filter would suit the image that you are editing. Smart, right? You can purchase all the filter for a one-time payment of $9.99 or get them individually for $0.99.
Available on: iOS
Price: Free
8. Facetune
It is imperative to have the perfect selfie when you are uploading a picture on Instagram. One bad picture can ruin the entire feel of your feed, which is why you need to make sure that everything, including your face, is perfect. Whether you need to blur out those blemishes without making your skin look like velvet, or whiten your teeth or smoothen out your hair, you can do so with the Facetune app, which basically makes you look like the best version of yourself with just a few clicks and tweaks here and there.
Available on: Android, iOS
Price: $3.99
9. Hipstamatic
Most of the photo editor apps that we have spoken about here are about making blurry pictures clearer and more well-defined. Hipstamatic however, is the exact opposite. It is an app developed by photographer Jack Thomas, who decided that he wanted a platform to showcase his pictures. The general feel of the app is old-school and blurry, and if you want your feed to look like the Polaroids of the olden days that one pulls out of a shoe box under their beds to recall summer memories, then this is the app for you. It has a number of cool features and filters which can give you the perfect nostalgia shot for your old-school Instagram.
Available on: Android, iOS
Price: $2.99
10. Litely
Litely is a wonderfully simple and effective photo editing app which can make your photos look like they were clicked by a professional photographer. Like Pixlr, this app also directly connects with your iPhone in-built photo extensions, which means that you can operate it from the photos app itself, and not separately, like most other apps. The app comes with nine filters which have sub-variations amongst them, but the neat part is that you can buy an infinite number of filters from the app store!
Available on: iOS
Price: Free
11. Adobe Photoshop Express
Everyone has heard of Photoshop. However, did you know that you could make use of the mobile app to make your pictures look absolutely brilliant? The good thing about this app is that you can get all your basic editing, filter and corrections done from the same place. Not only can you can tweak the vibrance, shadows, brightness, contrast, etc. but also reduce noise and increase the clarity of your images amongst other cool features.
Available on: Andoird, iOS
Price: Free
---
Suggested read: 18 Travel Blogs On Instagram That You Should Follow Right Now
---
12. Enlight
Enlight was named the best all-in-one photo editor app and was awarded by Apple in 2015. You don't get awards like this for no reason do you? This app is essentially your one way ticket to Instagram coolness. You can actually turn your pictures into literal masterpieces with the cool features that are jam-packed in this excellent app. You should especially check out Urban, Effects, Sketch and Painting tool, which can make your profile look like the coolest things on the internet.
Available on: iOS
Price: $3.99
Apart from these apps, you could also use apps like Boomerang, SnapPen, PicStitch, Layout, Bokehful, Vintagio, A Color Story, etc. all of which can help you modify your pictures and videos in specific ways. However, if you want an all round, power-packed editing tool for your Instagram, then you should check out the Instagram photo editor apps that I have listed above, so that your feed is something people keep going back to over and over again when they want something beautiful to look at.
These apps can make any picture look like it was clicked with an expensive camera, and even if you click horrible picture sin horrible light, you can get the effect you had imaged when you are equipped with these incredible apps.
Featured image source: Instagram
Summary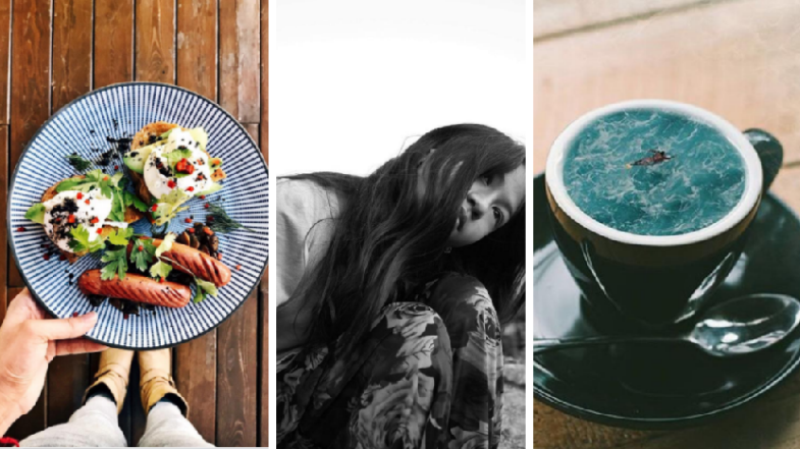 Article Name
12 Instagram Photo Editor Apps For A Professional Feed
Author
Description
Check out these incredible Instagram photo editor apps, which can make your pictures look professional in an instant!