This is the day and age of tagging people in relatable memes and pictures on the internet. Communication happens through minimalistic texts and pictures, which makes illustrations even more relatable today. Then comes the matter of Instagram, which is basically a vortex of images of every single thing that you can think of. There is an account for everything under the sun, and for those looking for artistic inspiration, or just something beautiful to look at, you can check out the amazing illustrators on Instagram, who showcase their artwork.
---
Suggested read: 18 Travel Blogs On Instagram That You Should Follow Right Now
---
Here are some of the best illustrators on Instagram whose artwork will make you want to pick up a pencil yourself and get creative.
1. Luke Pearson (@thatlukeperson)
If you want to brighten up your feed with quirky illustrations and lovely creative ideas, then you have to follow Luke Pearson, who is a comic book artist and an illustrator from UK. A lot of people illustrate because they are passionate about their art, and do something simultaneously. However, Luke has illustrated for clients like Cartoon Network, Penguin Books, Little White Lies Magazine and Wired.
2. Mari Andrew (@bymariandrew)
Mari Andrew is possibly one of the most underrated illustrators on Instagram. She is funny, quirky and one of the most relatable people you are going to find on the internet. There is something homely and familiar about her illustrations, which are so simple, but so incredibly poignant. If you were dubious about feelings being translated on paper, her drawings are going to change your perspective for good.
3. Nan Lawson (@nanlawson)
Nan Lawson's art is going to leave you spellbound in the true sense of the term, because of the use of pastel shades, clean lines and realistic characters. The pristine faces and the use of color will make you wish there was an actual animated movie which she had created, which could give Disney a run for its money.
4. Liana Finck (@lianafinck)
If you thought there was no beauty in distortion, then you need to pay a visit to Liana Finck's feed, which is another relatable place you could get lost in. Even though her characters are far from life-like, they are realest thing you are going to say during your day. Her illustrations hit you in the right place over and over, and you can't help but get obsessed with her insight into people's minds and hearts.
5. Polly Nor (@pollynor)
With over 800,000 followers on Instagram, Polly Nor is one of the most sought after illustrators not only on Instagram, but in the world as well. Her bio read: "I draw women and their demons," which is quite literally what she does, and totally wins at that game. She has even illustrated a song (Chelou's Halfway to Nowhere) which has almost 5 million views on YouTube. It is the realest thing you are going to find on your feed, trust me on this one.
6. Pranita Kocharekar (@pranitart)
Pranita Kocharekar's ridiculously relatable artwork is something that you must have gracing your feed on a regular basis. She makes use of fun colors and familiar characters to paint a picture of your life, which will leave you screaming "THAT"S ME!" at your phone, often. You can even buy her prints online in her store, because these are the kinds of prints you would constantly want in front of you, to be honest.
---
Suggested read: 15 Latest Food Trends On Instagram That Has The World #Obsessed And #Drooling
---
7. Evan Yarbrough (@3vanimal)
If you are into comic books and graphic art illustrations, then this is the guy for you. The strong lines, life-like characters and excellent use of color is everything you need to make your feed even more satisfying. Evan Yarbrough has illustrated for several prestigious magazines and production houses and is one of the most sought after graphic designers in the world because of his art. It is of course, a treat to witness his artwork when you are scrolling through your Instagram.
8. Frances Cannon (@frances_cannon)
What could possibly go wrong when you have a feminist illustrator that you follow on Instagram? The answer is, nothing. Nothing could possibly go wrong because it is the most perfect thing ever. Her drawing resonate with your deeply, and tap into all your insecurities and dispel them. The simple drawing create a sense of community among those who see it, and convince them that they are not alone in feeling what they feel about themselves. It is a wonderfully real, brutally honest and positive profile, which teaches you how to love yourself through drawings.
9. Christi du Toit (@christidutoit)
Christi du Toit is a South-African illustrator and graphic designer, who specializes in abstract art and psychedelic representations. Even though there is no prosaic or obvious explanation of what he is illustrating, there is no doubt that his drawings and creations are going to make you feel things. The excellent use of colors and patterns will make you feel like you have been transported to a whole new world altogether.
Summary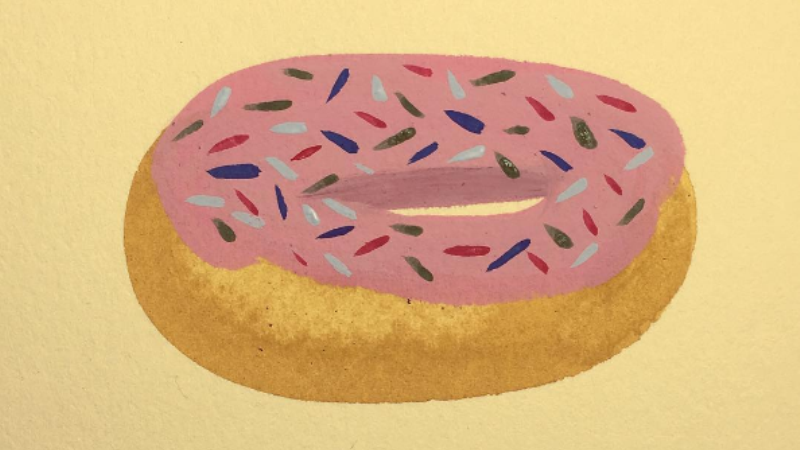 Article Name
15 Illustrators On Instagram You Should Be Following
Author
Description
Bored of a generic Instagram feed? Check out these illustrators on Instagram, who will not only make your feed look great, but tap right into your emotions.
Read the rest of the article:
Next