We all know how powerful social media can be. It can be used to boost a business and come up with groundbreaking campaigns or even augment the intimacy in a personal relationship. People use various social media platforms like Facebook, Instagram, Twitter or Snapchat to stay in touch with their friends and share all those everyday activities. As much as I love spending time on Instagram and scrolling my Tumblr all day long, I know how it can ruin many a relationships.
When we are in love, we want the entire world to know about it. We all see couples posting their pictures on Facebook and dedicating poems on Tumblr out of love. Sometimes, it is cute, but there are times when the over-sharing of information results in a very awkward situation. It not only makes others uncomfortable, but very often creates unpredictable rifts in your relationship as well.
---
Suggested read: My social media brand is way cooler than I am, but I must win
---
In this fast-paced world, you gotta think twice before posting anything on social media. One bad status update can ruin your entire relationship. Having an amalgam of thoughtful social media behaviors is essential to living a persisting and fruitful relationship. No one wants to argue with their partner over a bad status update. Your relationship is better than that. Keep these pointers in mind to make sure your social media behaviors won't come between you and your partner.
1. What to share on social media can cause some major arguments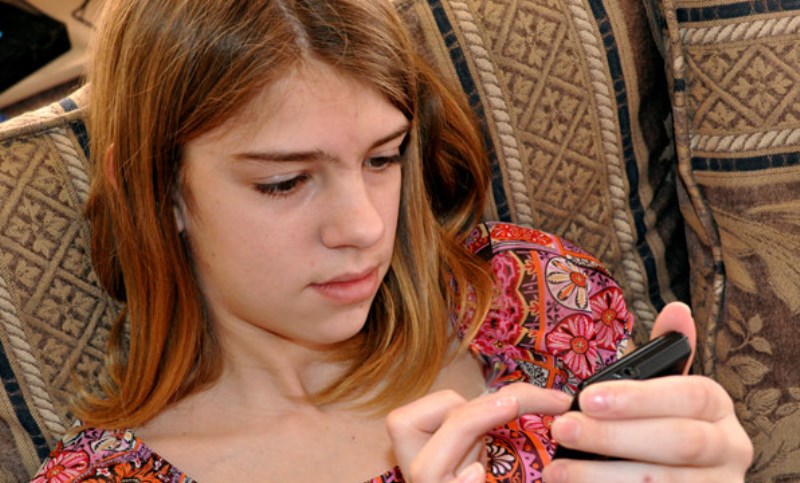 Image source: Google, copyright-free image under Creative Commons License
Before you tap that "post" button, be sure if what's on it is worth sharing or not. The moment you share an intimate moment between you and your partner, you are letting all your friends and family be a part of your relationship. It would no longer be a "private" affair. If you are a social media bug, chances are that you like to share almost everything regarding your life with your friends.
There is nothing wrong with it, but when it comes to your partner, you should always have their consent before posting anything significant on social media. For instance, if the two of you have gone out and had a romantic meal, you might want to Instagram that moment. Though, before you post anything, simply inform your partner about it. They might want to keep that moment between the two of you. You can post almost anything on social media and no one can say a thing about it, but that's not how it should be done when there are two people involved. The decision is as much theirs as yours.
2. Friends who are in touch with your ex can cause a lot of drama
Essentially, this is not related to how you behave on social media, but it definitely indicates how an event on social media can affect your life. If you and your ex have a few mutual friends, chances are that you might see their picture on your wall out of the blue. You can't let that unforeseen instance change your mood. If you would spend the rest of the day (or the week) thinking about your ex, you won't be able to give your partner the attention they need.
Don't let social media trigger all those emotions. It will cause unnecessary drama in your relationship and that too without having done anything at your end at all.
3. Validating a relationship on social media can hurt your partner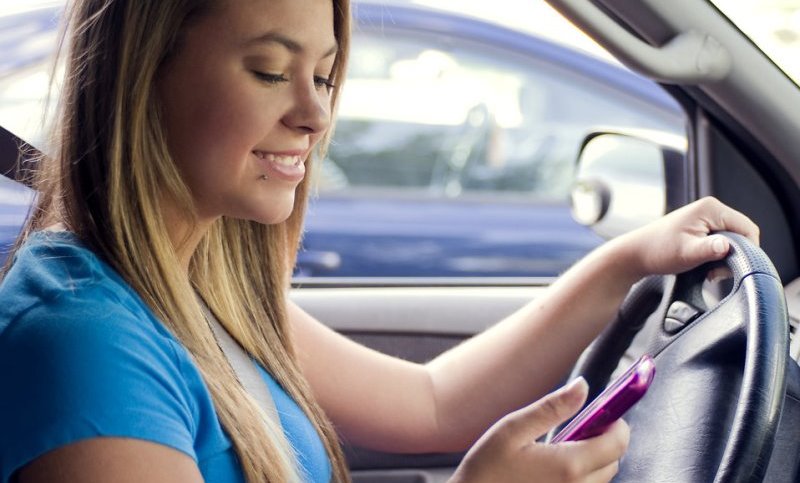 Image source: Google, copyright-free image under Creative Commons License
There are lots of people who think that they can be in a relationship only after validating it on social media. You don't really need to climb up the mountain and declare your love for your significant other like that. Your partner might like to keep the relationship private and there is nothing wrong with it. Before you change your relationship status on Facebook or post an intimate Snapchat story, have a discussion with your partner.
At the same time, being in a relationship with someone and staying "available" on social media is a big no-no too, for most. Discuss what sails your boat and act accordingly. There's no harm in choosing to own your relationship and account for it and no harm in keeping it hush-hush either. Make a choice that is mutual.
4. Watching the behavior of other couples can make you insecure about your relationship
You need to understand that people post only the good part of their relationship on social media. You might see couples traveling the world and having a great time, but you certainly can't guess the story behind those smiling snaps. There is no couple in this world that doesn't fight. Though, they don't really post pictures of them fighting over an irrelevant issue on Instagram, there are moments that trigger undesirable elements to surface in their bond as well. So, don't judge a book by its cover.
You would get jealous and insecure of other couples every once in awhile and might start comparing your relationship with them. This is where you have to take a step back and understand the way social media works. Have you ever seen a messed up buffet table on Instagram? People only post pretty pictures of their food, right? The same way, they don't post the weak moments of their relationship either. Don't be insecure about your relationship just because your best friend is having a great time with her partner.
---
Suggested read: The paradoxical like race of a Facebook generation
---
5. Adding an ex (or talking to them) can cause a lack of trust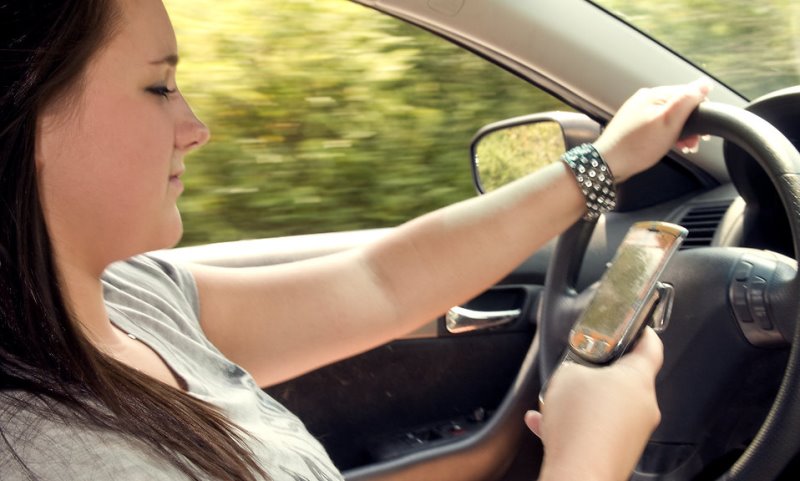 Image source: Google, copyright-free image under Creative Commons License
If you won't tell your partner about it, you will keep feeling guilty. You would feel bad and that ongoing burden won't let you cherish your relationship. Though, even when you inform your partner about your ex and how you have started talking to them, they would certainly feel offended. They might start having some trust issues as well.
Try to think of this entire situation from their perspective. Chances are that you might react the same way. Keep your ex away on social media and from your life. If you need to be convinced, here's why you should unfollow your ex after the breakup.
6. Stalking your partner could be a disastrous move
You can't keep a tap on every move they make on social media. It would start with all those silly questions like "Why did you like that girl's picture?" or "Why did you comment on his status?"
Gradually, it would make your partner feel suffocated. They will start to dwell on the fact that every move they make on social media will be tracked by you. This will make them question your trust. The more you stalk their social media profiles, the more relentless you will get. If you really trust them, then let them have their personal space.
7. Taking a fight on social media will break the threshold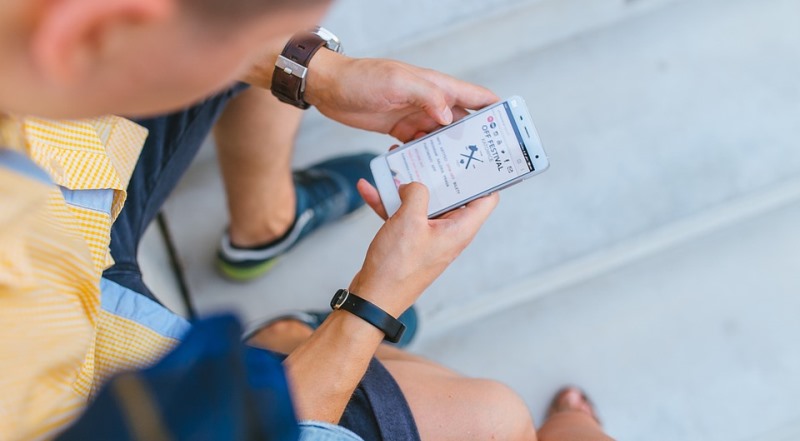 Image source: Pixabay, under Creative Commons License
This is something you should always avoid. No matter how angry or agitated you are, you can't post something offensive regarding your partner. Yes, an angry Tumblr quote or a heartbreaking Facebook post is counted as a part of your passive-aggressive behavior. If you have something to say to your partner, don't use social media. Talk to them instead. The same goes for an apology. People apologize to their partner via a Facebook status or a tweet. What is the reason behind something as irrelevant as this? Are you trying to win your partner's trust or gain sympathy? Just. Don't. Do. It.
8. The "us vs them" will make you lose your partner
You might win this fight on social media, but it will definitely make you lose your relationship. Too often, couples start competing with each other on social media. If you and a close friend have started dating at the same time, chances are that you might start a competition on social media. You would be doing all those larger than life things not for your partner, but to win the war by posting your adorable pictures on Facebook.
This will disrupt the natural course of your relationship and might even scare your partner away. Be as effortless as possible in your relationship and don't compare it with anything at all. It should be between you and your partner and not between you and your Twitter followers.
---
Suggested read: This is why you should unfollow your ex after the breakup
---
9. Social media infidelity is a real thing
Just because you are having an affair on Facebook doesn't mean that it isn't real. People use popular dating apps even after being in a relationship. They simply want to stay in the game and know what it feels like to occasionally flirt with someone. If you think you can easily get away with it, then you are wrong. If you really love your partner and want to make it work, start by uninstalling all those dating apps. Don't flirt with someone on social media and stop yourself from commencing a "virtual relationship."
It might not be real for you, but it can mean everything to someone else. This will never let you cherish what you have with your partner. There would be a part of you that will always be ready to escape. It is infidelity and you can't just sugarcoat it by giving an unreasonable excuse.
If you want to be present in your relationship and value your partner, never fall for these common social media behaviors. Don't let anything new and exciting tempt you and give away what you already have. Before you post anything on social media, take a step back and think. Just think if it is worth sharing or not. Stop comparing your relationship. Do what you want and don't let the pressure of being happy on social media ruin your relationship.
Featured image source: Google, copyright-free image under Creative Commons License
Summary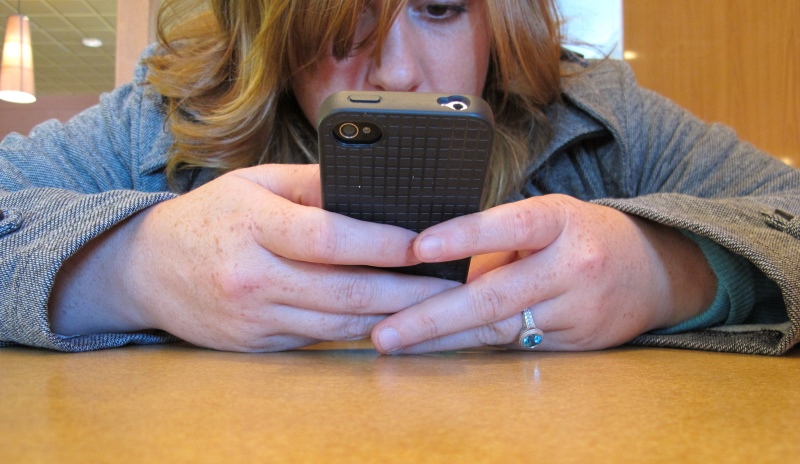 Article Name
9 Social Media Behaviors That Ruin Your Relationship
Author
Description
In this day and age, social media behaviors can make or break your relationship! And chances are it will lean toward the latter!