Let's be real, our social media presence is more important than our actual physical presence in today's world. Even if you go apply for a job, your potential employers are going to go through your social media to figure out what kind of a person you are. Gone are the days when we kept fake names and fake pictures on our social media. Instagram for dummies might be a radical way to put it, but we all seem to lose our bearings sometimes, even though we practically grew up with the internet.
---
Suggested read: The Ultimate Guide On How To Make Your Instagram Look Cool
---
Everyone wants to look cool as hell on social media and everyone wants to have a feed that makes people smash that follow button and double tap on every single picture. While I can't promise that you'll become a social media influencer overnight, especially if you are reading something called Instagram for dummies, I can promise that your feed is going to get infinitely better looking after you finish going through this guide.
Here are some things you can do to be one of the "cool" kids on Instagram.
1. You can't post randomly at random hours
So you saw a cute pupper and took a picture and want to show all 40 of your followers immediately? Don't. Posting randomly is a least cool thing you could do, when you are navigating your way through Instagram. There are specific days and hours when people are most likely to be active on the social media platform, and it is then that you must post your content. Here is a handy chart:
Monday: 7 p.m., 10 p.m.
Tuesday: 3 a.m., 10 p.m.
Wednesday: 5 p.m. (peak time in the entire week)
Thursday: 7 a.m., 11 p.m.
Friday: 1 a.m., 8 p.m.
Saturday:  12 a.m., 2 a.m.
Sunday: 5 p.m.
2. Hashtags are out of fashion
Gone are the days when you literally put a hashtag before every word. If you want to be remotely cool on Instagram, either drop all the hashtags completely or use a minimum number of hashtags. You are on a mission to appear cool on Instagram, and not surpass Selena Gomez when it comes to the number of followers, so you don't have to go overboard with your tagging.
If you are witty, then bonus points for you because then you can use hashtags ironically, which will take your cool quotient up a few notches and bring in them followers.
3. Choose a layout for your feed
Organizing your feed is one of the easiest ways to become cool on Instagram. If someone visits your profile and they see a visually appealing feed, then they are immediately going to scroll through, and probably hit the follow button instinctively (because it's time we admit that everyone secretly loves Tumblr hipsters, and wants to be them).
You can choose to crop your pictures a certain way so that you re-align the default grip layout that Instagram has. You can also choose to chop up one image into a grid so that when someone visits your profile, they get to see the whole picture. You can play around with the arrangement of the images in order to get a one-way ticket to cool-land, even though it takes a whole lot more effort than normal posting.
---
Suggested read: 12 Instagram Photo Editor Apps For An Incredibly Gorgeous Feed
---
4. Always take good quality pictures
Honestly, the one rule of Instagram is that you can't post crap pictures. I mean, you can do whatever you want, but if you are on a mission to become a coolio, you can't put grainy pictures that you took on a rock. There are a gazillion apps that will make your average photography skills look like a professional job, and you have to make ample use of them. Here are a few apps you can use if you haven't managed to sell your kidney to buy an iPhone X yet:
Snapseed
VSCO
Noir
Afterlight
Aviary
5. Choose a theme for your Instagram
Cool people are organized. Even when they are messy, it is a careful, organized kind of messy. This is what will take you to Instagram cool-land, for sure. If you have too happening a life to post only about one thing, no worries. Make sure there is one common element in all your posts which will make your feed look uniform and aesthetically pleasing, and aesthetics will always get you brownie points.
You can choose simple things to be the common factor in all your posts. For example, all your pictures could have people, or shadows, or sunlight, or your cat, or a plant, or a book or a particular color, or legit anything else in the world. Easy, no?
6. Cool it with the selfies
Who isn't obsessed with themselves? However, if you want to appear remotely cool, do not upload all 300 pictures of your face that you took this morning because the lighting was just right. The basic rule of economics is that the more you curb supply, the more the demand increases (I am not sure, I don't know anything about economics but it sounds legit). So when you are giving people an excess of your face, they get bored and leave.
Sure you might look cute every day, and so, even if you are uploading pictures of yourself, do so tastefully. Appoint a dedicated friend to take fake candids of you, upload pictures of your back, your silhouette, your profile, etc. instead of just uploading pictures that you took of yourself. You might not be an important Instagram influencer, but after a while, you will sure feel like one.
7. Write nice captions
Instagram is not only about your pictures, but also about your captions. Being cool essentially means standing out (which is a kinder way of saying better than the rest). You have to have short, sweet, simple and preferably funny captions which will immediately grab people's attention.
Case in point, John Mayer who is legit one of the funniest people on social media, which is also why he has THIS many followers. Also because he is an amazing singer but that is irrelevant here. Think about your captions, don't overdo it with the sass and sarcasm (it gets tiring after a while) and if you think you don't have a sense of humor, don't try to overcompensate with unrelated song lyrics because that is extremely 2002.
8. Be careful about your 'Followers' to 'Following' ratio
Here is the profile of Taylor Swift- teenage role model, controversial artist, hater of Katy Perry, owner of cats and one of the most followed people on Instagram with a crazy 106 million followers. If you visit her profile, you will see that she follows ZERO people. Now I am not sure whether this is a publicity stunt, or Taylor is just too cool for school, but you have got to have some self-respect when it comes to following people.
It is always cooler when the number of people who follow you is greater than the number of people you follow. It's okay to want more followers, for which you have to follow random people, but I suggest that you keep careful track of who is following you back. Unless they smash that follow button for you, you should definitely unfollow them. Except for celebs, of course.
---
Suggested read: #InstaFamous Which Of These Celebrity Fave Instagram Poses Do You Use?
---
9. Make the Kardashians your role model
DO WHATEVER THEY DO. TBH, I am so tired of people hating on them, because they are legit some of the smartest people out there, with their on-point PR strategies and business plans and endorsements. There is a reason they are as rich as they are. One of the ways in which they become more famous with every passing day is because they reign over social media. Kim Kardashian tweeted saying she missed a filter on Snapchat, and Snapchat put it back for her. This is the kind of inspiration you need in order to be cool.
If they are using certain filters, use them. If they are posting in a certain pattern, follow it. You are going to get your ticket to cool-land without breaking a sweat. Sure you might not have a garage full of Ferraris and a closet full of Gucci, but you can make do with whatever you have. Also, filters and editing apps are free of cost (most of them are anyway), so being like them isn't really as difficult as you think.
If you have had a weak Instagram game up till now, don't worry, it is never too late to up your 'gram game. But if you think this is too much effort, and you are good being the quiet, lame person with your boring feed with 3 followers who comment "wow" on every 6th post, then you are missing out my friend. Social media is where the cool kids are at. Unless you want to be called aunty and uncle at the age of 23, it is time you took your Instagram seriously. No one is judging you for reading a post called Instagram for dummies. You get a thousand points for effort.
Featured image source: Instagram 
Summary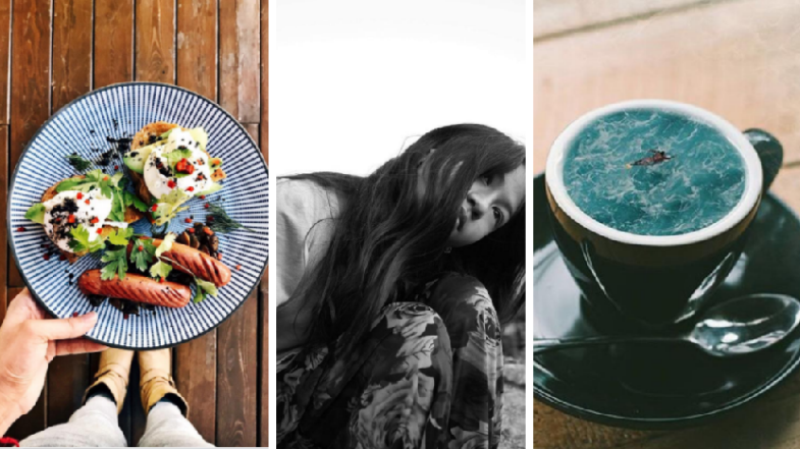 Article Name
Instagram for Dummies: 9 Ways To Be "Cool" On Instagram
Author
Description
By the time you are done with Instagram for dummies, you are going to be one of the coolest people on Instagram. You can thank me later.