Dhanteras is here and people are going all mad about things they don't need but will buy anyway or things that they want and cannot afford but will still buy..and while most of you might be going crazy over the gold coins, gold biscuits, gold jewelry, gold idols and any more of those conventional 'pious please' goldy-gold items, the others, if you have got the wads of green that can build you an empire of this precious yellow, we have some novel ideas for you:
1. This Stuart Hughes Gold And Black Diamond iPhone 5 case: This beauty is worth a mere $15,071,000 of 24-carat gold with a stunning 26-karat black diamond on the home button!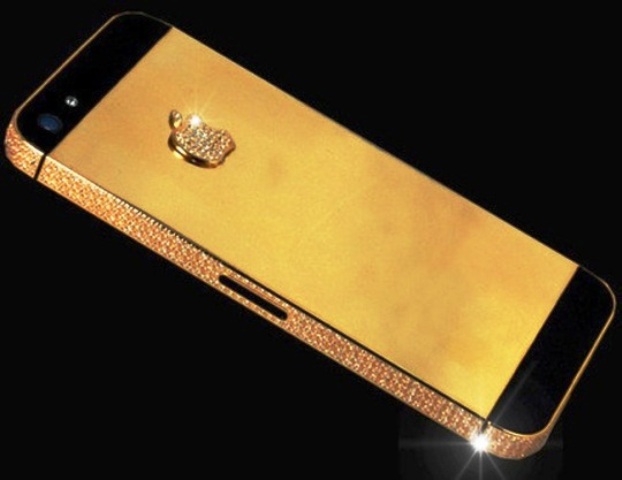 Image source: financesonline
This is what Renee Zellweger might have meant when she said 'you had me at hello!';)  Coz- hellooooo….that's iPhone case baby- pure gold!
---
Suggested read: 12 traditionally sexy looks that will make you look like a pataka this Diwali
---
2. This Geoffrey Parker Custom-made White Gold Poker Set: Designed by Geoffrey Parker, these one-of-a-kind poker pieces are simply alligator-skin lined 18-karat white gold and diamond framed pieces with 384 18-karat gold chips!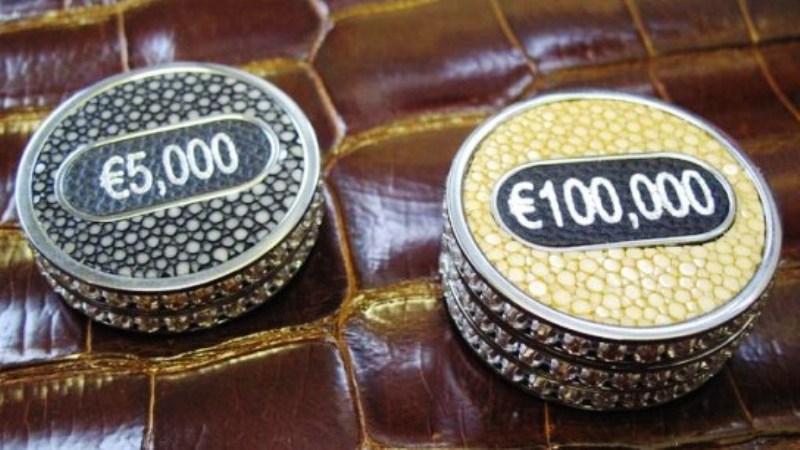 Image source: financesonline
Coz who wants to be engaged in gambling- without a big, fat gamBLING, right? I bet you will leave the guests you have over poker-faced! 😛
3. This Canadian Giant Gold Elizabeth Coin: Now, now –step aside all historically invaluable coins- coz this one is 99.9999% pure gold and costs a mere $997,000!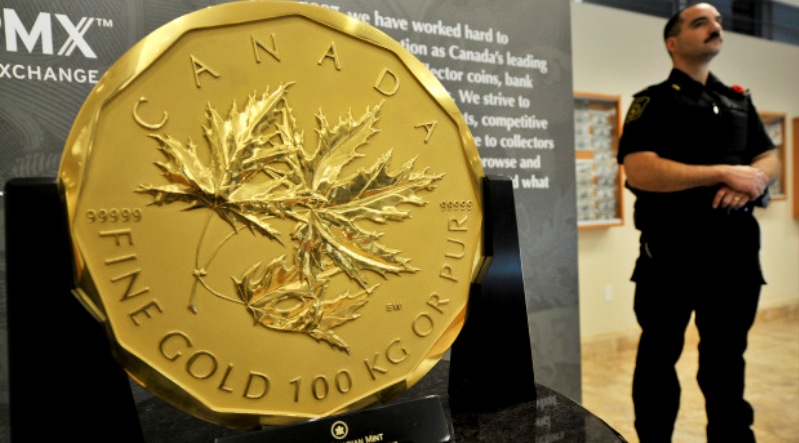 Image source: financesonline
Come heads or tails, I am never going to coin a story on gold again! What- I am sad, okay! 😛
4. The Datta Phuge Gold Shirt: You have seen the man on memes but 'tis true. This gold investor got this $240,000 gold shirt made so he could trot about the globe in gold!
Image source: financesonline
We bet he had heard the Midas story over and over in childhood!
5. The Christopher Michael Shellis Gold Valentino Stiletto: The classic strappy design with solid gold heels and 2000 diamond studs encrusted in the sole sides and straps…I want these beauties now!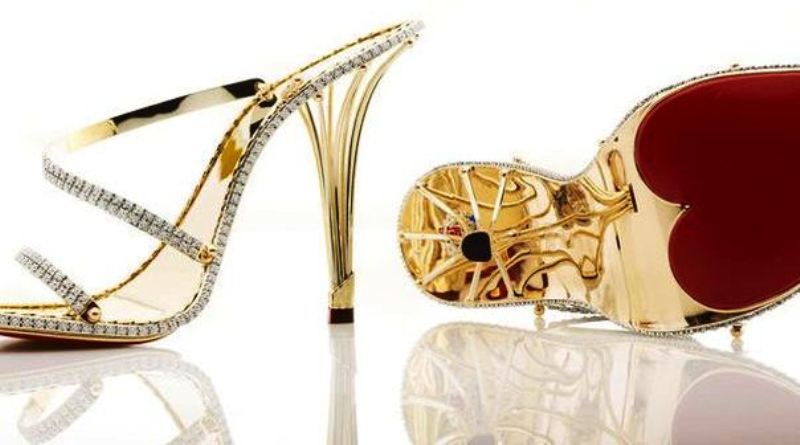 Image source: financesonline
Okay- the price is $210,994! But a girl can dream, right? <I told you- this piece is depressing me, really!>
6. The Gold Beefeater Barbeque Grill: When the sides, nits, bolts et al are all 24-karat gold, you know there's some golden dish cookin'! This classic gold grill comes at an easy, breezy price of $150,710!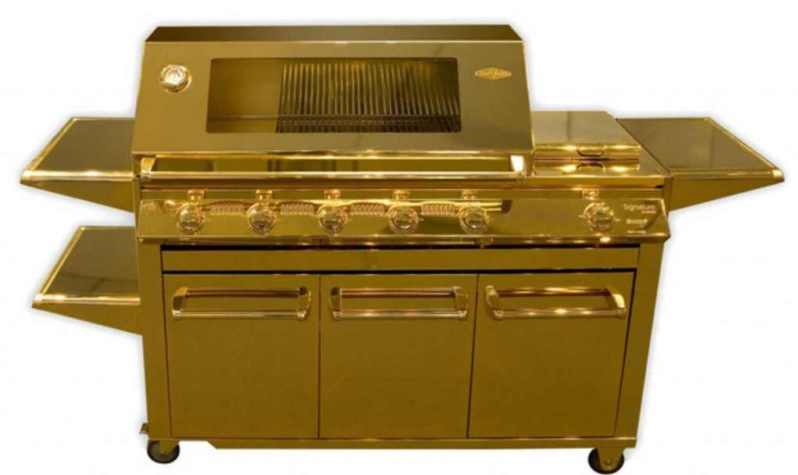 Image source: financesonline
Blown away, are ya?
7. The Clic Gold Reader: Made of 18-karat gold, this piece blends optic and jewelry in a chic way- at just a modest $75000!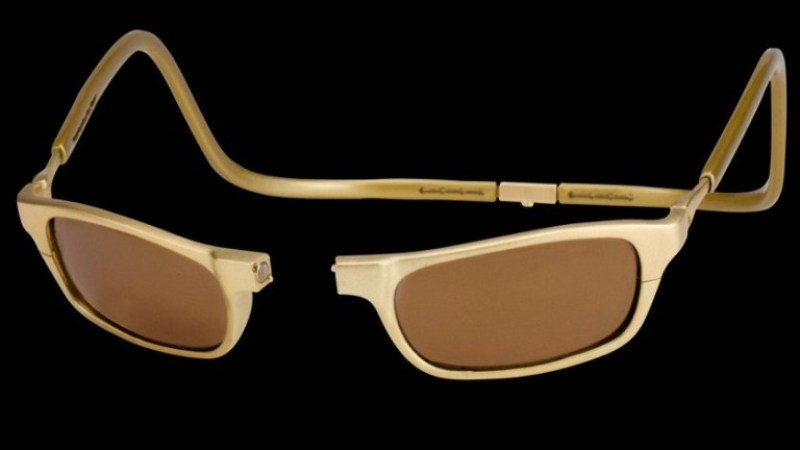 Image source: financesonline
What- never seen that much cash? Take heart, my friend, your Lenskart frames work just as well! Buy that gold lace! 😛
8. This Eames Gold Chair: Priced at $2122.36 only, this one is comfy and cozy!
Image source: financesonline
Coz your buttocks need some golden love too! 😛
9. And A Gold Toilet: And why take away the from the regal comfort when you want to take a dump, huh? At $37M, this one gives you the feeling of the most royal dump ever!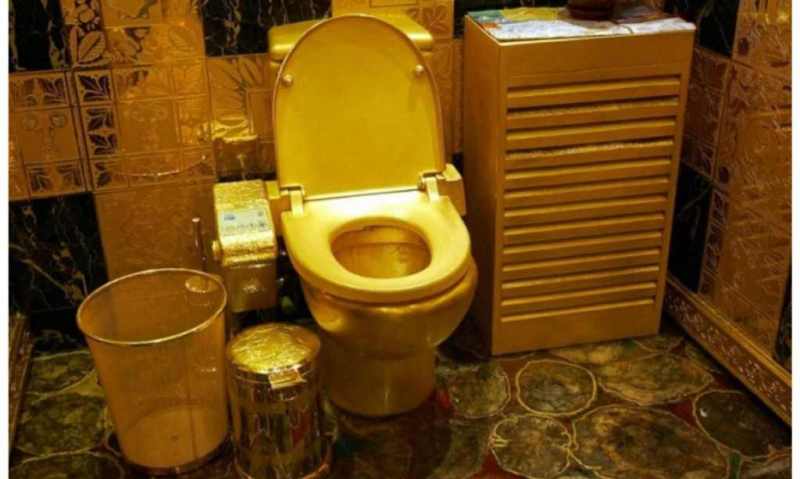 Image source: Scoopempire
EPIC sh*t, huh? 😛 Wait until….
10. Plus The Gold Toilet Paper too: you have to clean up…coz this is golden too! Priced at $1.3M for a 24-karat roll of gold, you might actually feel bad about introducing this 'gold' to well, some other kind!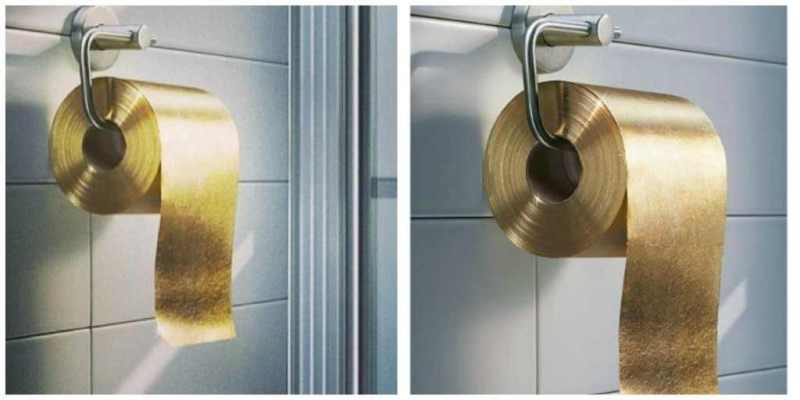 Image source: Scoopempire
#JustSaying
11. A GoVaccuum Gold Vaccum Cleaner: Because when you have all that gold furniture sitting about in your place, it wouldn't just seem nice to use plastic to suck up dust bunnies. Plus, this one is less than $1M. Just $999,999 to be exact!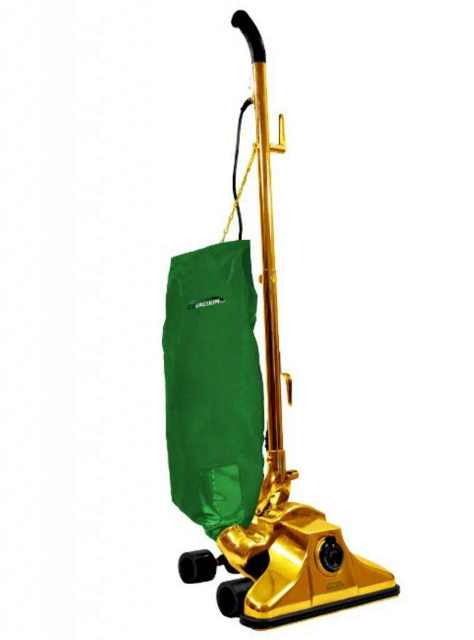 Image source: Scoopempire
See- what more could you want! #CleanSweep
---
Suggested read: 10 simple ways you can brighten someone else's Diwali in your city
---
12. And oh-oh-oh A Gold Lamborghini: Priced at $7.8M, this one is eight-times smaller but gold, platinum and diamond encrusted Lambo- with 24-karat gold exteriors and a gold-laden interior!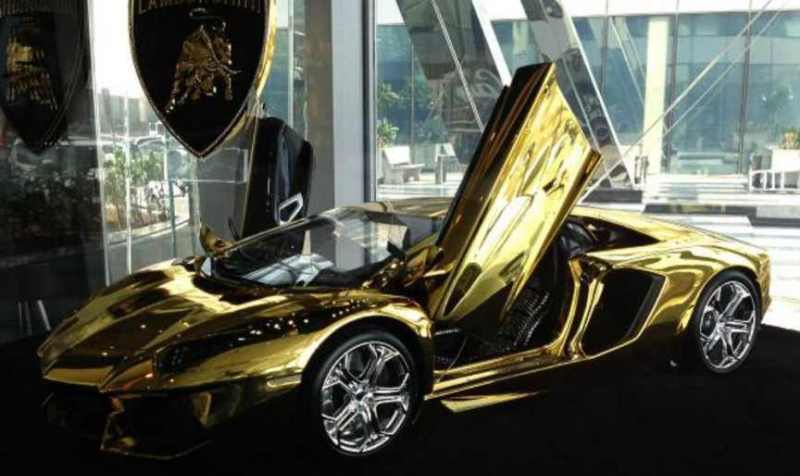 Image source: Scoopempire
Go(ld)Vroom…….
Thinking of selling a kidney or two? Won't be enough, buddy!
Featured image source: financesonline
Summary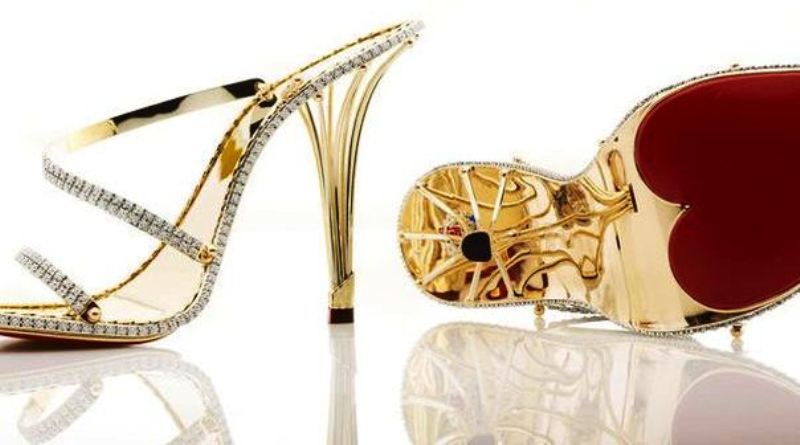 Article Name
12 Novel Gold Items You Can Buy This Dhanteras
Author
Description
Because Dhanteras = gold, in ANY form!