Are there times when you think that there must be more ways of wearing gold or diamonds to make people go green with envy, without spending wads of green? Have you ever thought about other ways to include the same 'glam-touch' in your look sans the heavy fuss of donning jewelry?
Then, you have come to the right place- metallic makeup is just the thing you need. Catching on like wildfire, the metallic makeup trend is taking the world by storm- which made it compulsory that we bring you the best looks to TRY!
1. Stand out with the outstanding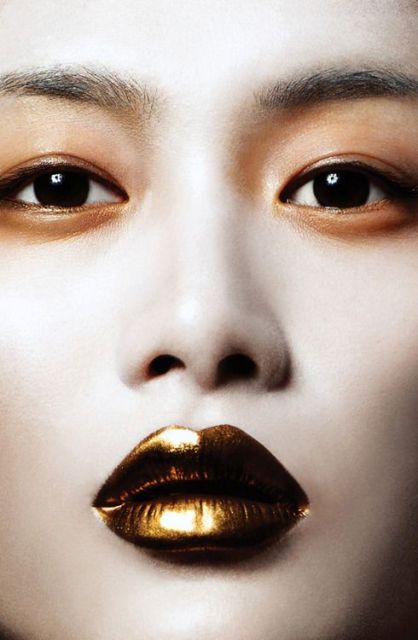 Image source: Pinterest
Metallic makeup is catchy on its own, but you can make it lethal by wearing it with an innovative zing. Accentuating your lines with gold like this is simply jaw-dropping!
2. Don the broken glass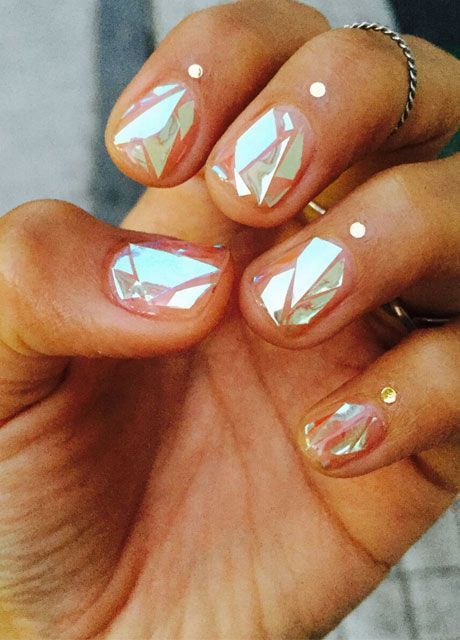 Image source: Pinterest
Finishing your nails with a metal inspired broken glass art adds an awesome extension to your look. You can flaunt it everywhere from the cocktail to the get-together you're planning- we bet you'll be a hit!
---
Suggested read: 10 easy steps to get that natural no-natural look
---
3. The golden eye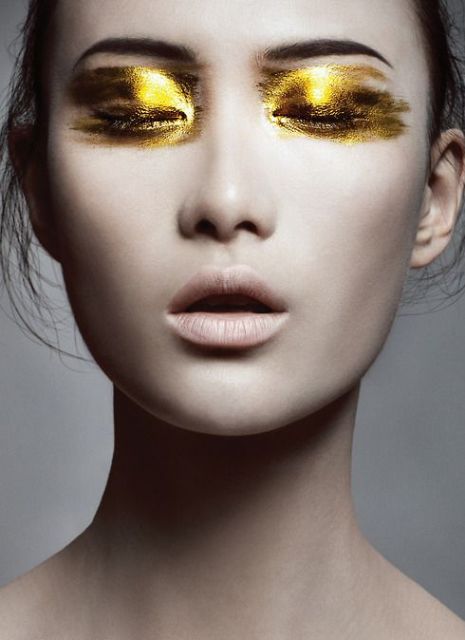 Image source: Pinterest
For the special moments where you aim to capture all attention, layering your COMPLETE eye makeup with splashes of gold is a GOLD-en style trick to pick!
4. Do you hear the roar?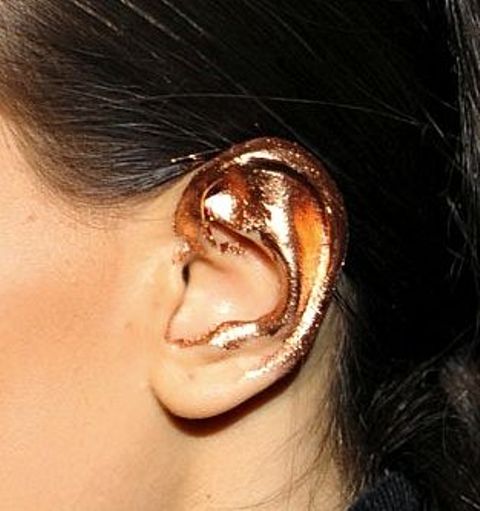 Image source: Pinterest
An extraordinary way to wear the metallic trend is by painting your ears in the shine of the gold and bronze highlights as well. Think of teaming it up with a haute couture gown in perfect contrast and stunning accessories on your hands or shoulders!
5. Line the hair as well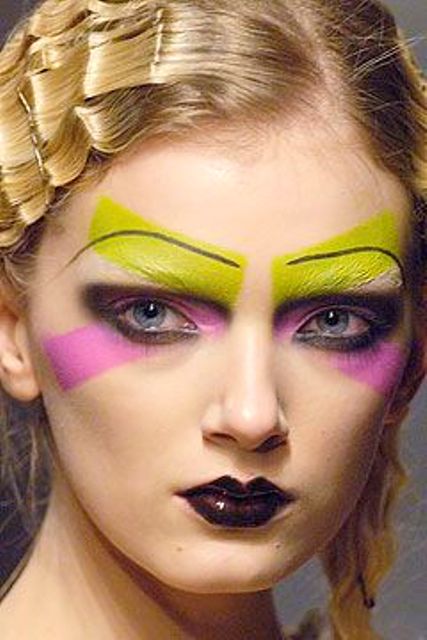 Image source: Pinterest
To perfect your glamorous hot-party appearance, don't forget to do your hair the metal way for a sleek and shiny finish.
6. Double the metal trick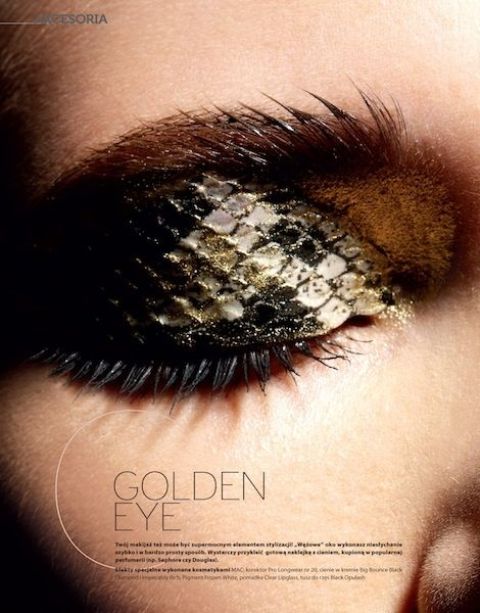 Image source: Pinterest
You can create a dreamier eye trap by blending two contrasting metallic colored shadows in your eye makeup. Complete the look with  kohl and you're invincible!
7. The fabulous shine on nails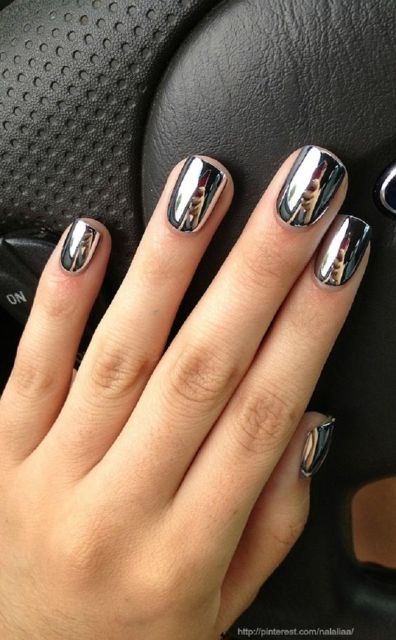 Image source: Pinterest
By painting your nails in the flawless shine metallic makeup is famous for, you can transform your everyday look into celeb-inspired in no time!
8. The lush lash-y look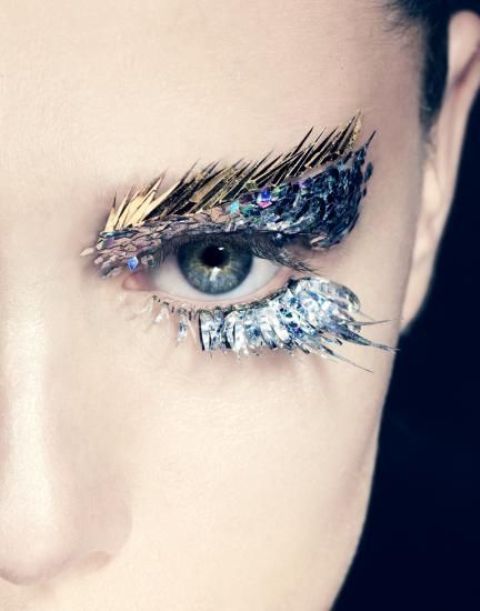 Image source: Pinterest
Just summon every ounce of courage you've got and suit it in a metallic finish by dressing your brows and lashes exquisitely like this for the unbeatable show stopper style!
9. Gloss up the lips metallic with color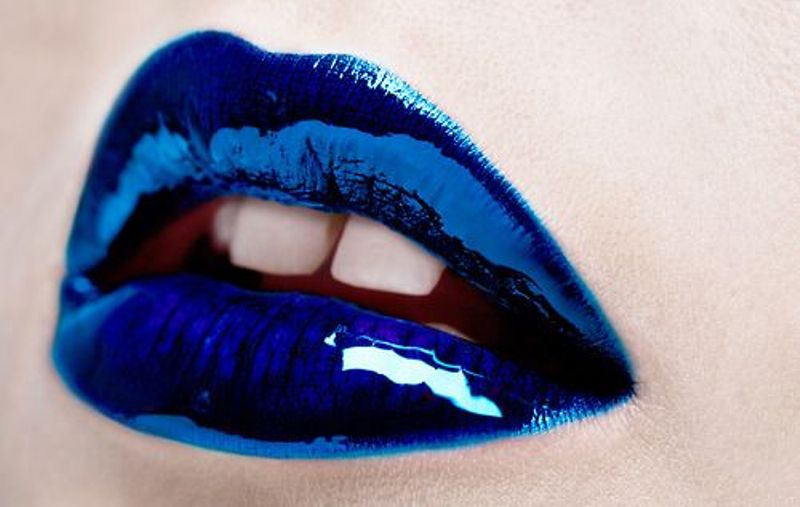 Image source: Pinterest
It doesn't have to be bronze, gold, and silver every time. You can color your pout in the depth of your liking and bring the metal effect with a thick gloss! #MindBlown
10. The light-dark complexity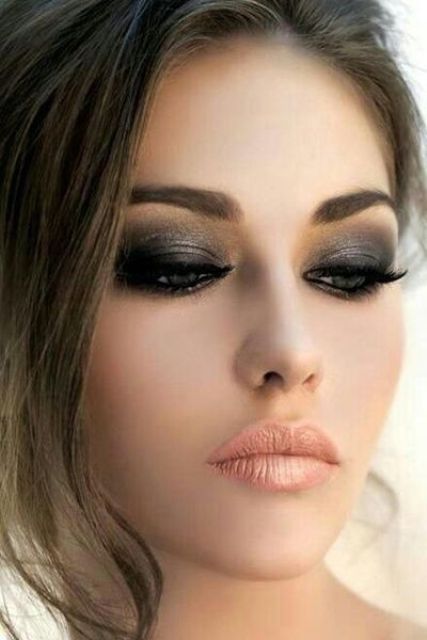 Image source: Pinterest
Wear the metal in contrast to your skin color and its captivating appeal will increase multifold.
11. The complete bold body luster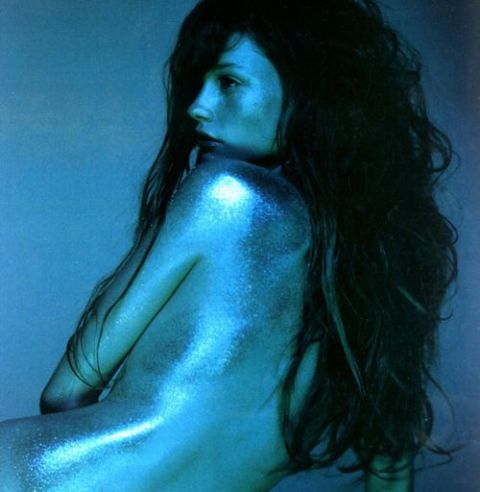 Image source: Pinterest
If you're in a mood to pull off a magnetic metallic look on the page 3 party coming up, a full body gloss is the shiniest way to go!
12. Strip your getup the metal style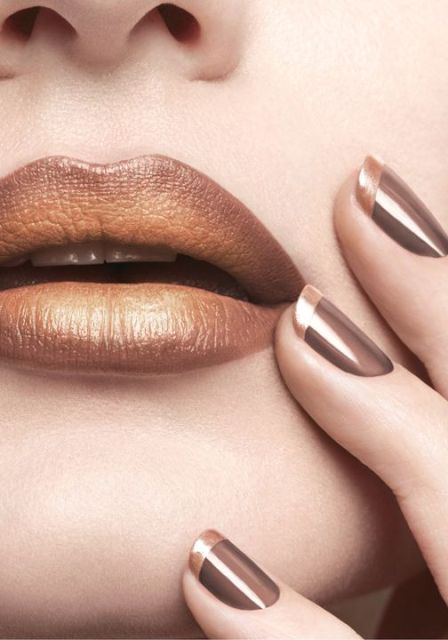 Image source: Pinterest
The contrasting combo of black and gold gives you the perfect party look and works even better when coordinated on lips and nails like this!
13. The bronzer power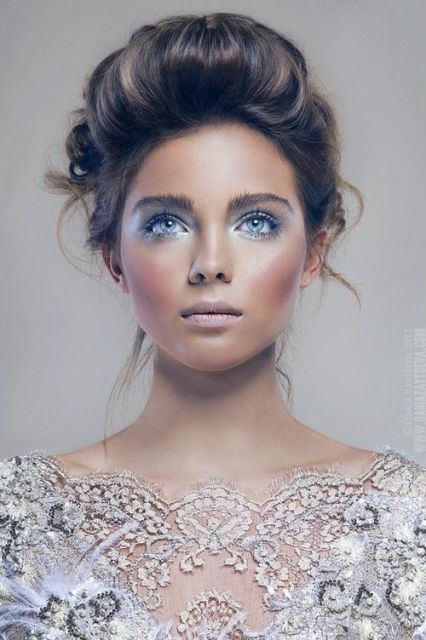 Image source: Pinterest
Crazy contouring on your cheeks + the magic of bronzer = the perfect heart-stealer look!
14. Your own fashion appeal
Image source: Pinterest
Stand out with your own sense of style and use the gold to make it irresistible like this one! #RedefiningMakeup
---
Suggested read: 10 easy eye makeup hacks for the truly lazy girls
---
15. Get out of line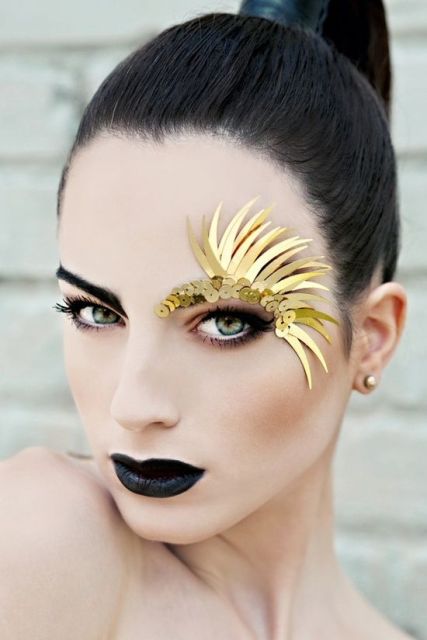 Image source: Pinterest
Go unconventional with the metallic makeup trend by flouting the rules and decorating your gorgeousness with the metallic goodness.
16. The streaked take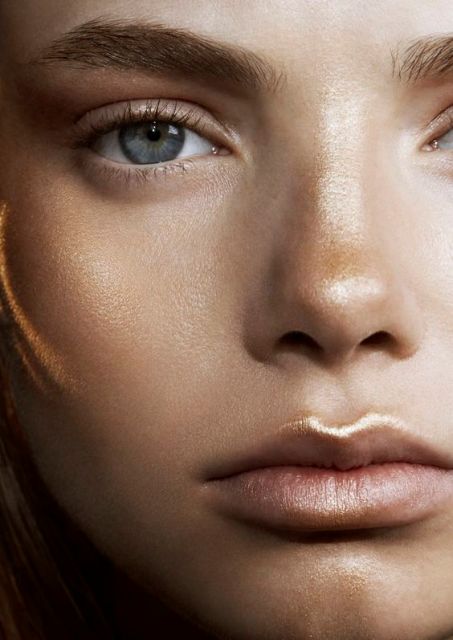 Image source: Pinterest
You can steal the metallic style by using the streaks of your favorite color to highlight your pretty face. It's for when you HAVE to stand out wherever you go.
Now go, glam it up!
Featured image source: Pinterest
Summary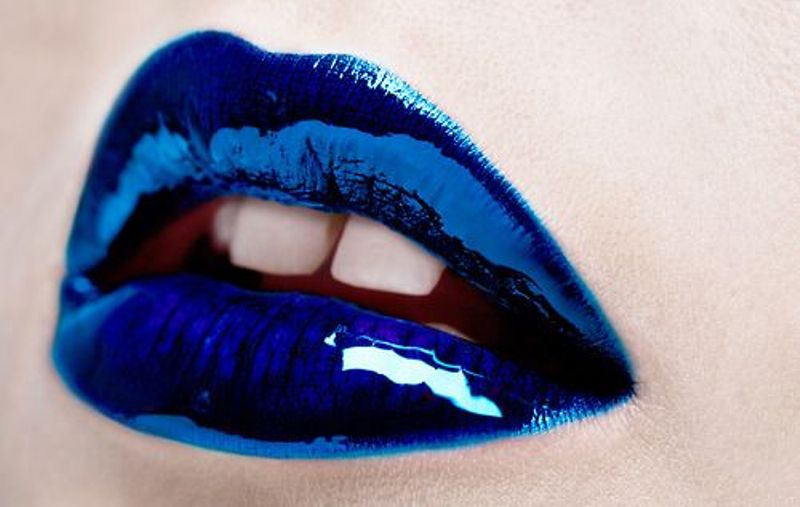 Article Name
16 Stunning Ways You Can Hop On The Metallic Makeup Trend
Author
Description
Because metallic makeup is the IT-thing!