Every season, all eyes gravitate to the catwalks of Paris, London, New York, and Milan to figure out what the next big thing is going to be. Usually, there are quite a few big trend forecasts and accessories that tend to play a prominent role when it comes to deciphering and decoding the new shifts. Every woman's wardrobe staple, jewelry, is the second big thing after clothes that any fashion-conscious person is most concerned about. Be it a neckpiece, a ring, earrings or ornamental brooches, no outfit is complete without a piece of fashion jewelry. So, what will be in demand and what are the top picks for the direction fashion jewelry trends are headed towards?
---
Suggested read: 25 most ethereal wedding hair accessories you have laid eyes on
---
1. Long Necklaces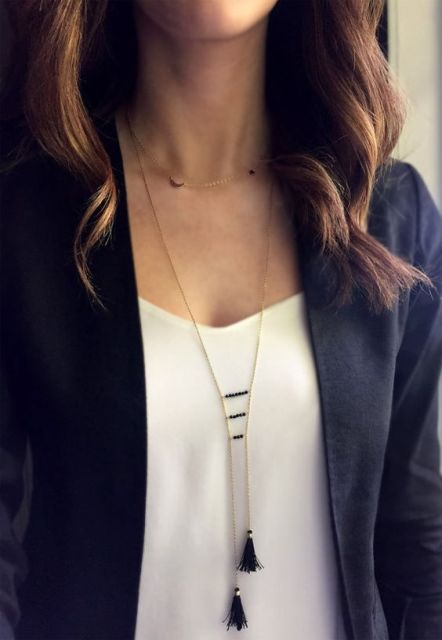 Image source: Pinterest
From fashion-bloggers to celebrities, layering long necklaces is an undeniable jewelry trend that's hot. It's extremely easy to pull off and looks elegant and smart. All you need is a few necklaces of varying lengths, layer them on and you're good to go. This looks best with an LBD or even a T-shirt and jeans depending on the occasion. You can layer on different colors and even use chunkier pieces teamed with delicate chains. This is a great way to experiment with fashion jewelry.
2. Stacked Rings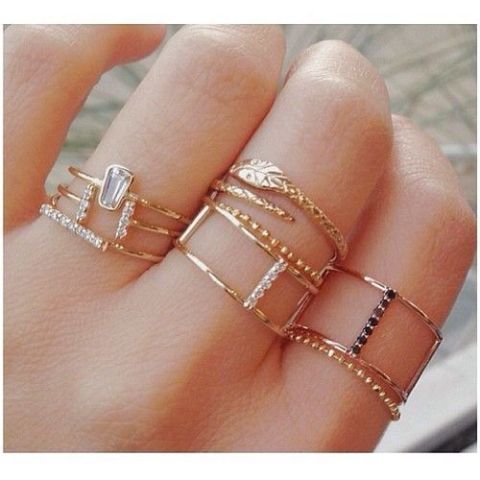 Image source: Pinterest
There is no doubt that stackable jewelry is in trend, for this season and the future. Moving away from chunky layers, embrace the 'less is more' dictum with this youthful trend. Stacking rings is easy and fun to do, as you can wear delicate rings and midi rings to create bigger statement pieces for daily wear or a night out. You can mix colors and designs to build a bohemian and feminine look. I suggest mixing it up by using different colors, gems and sizes of rings to keep the visual trendy and interesting.
3. Chokers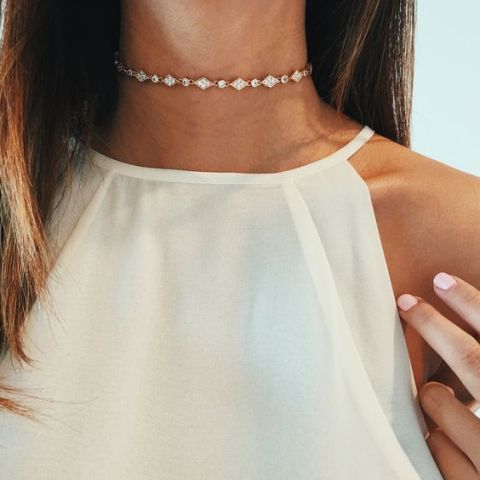 Image source: Pinterest
Chokers have continued to dominate the fashion space when it comes to accessories. We saw minimal designs at Dior with romantic scarf chokers, warrior-inspired woven chokers at Balmain, and twisted pearl chokers at Chanel; all of which were huge hits. Chokers add a fashionable edge and can be used to highlight your collarbone or elongate the neck. A great statement piece, this may be the only accessory you'll need if done right. Lace, metallic, embellished or beaded; take your pick of fashion forward chokers.
4. Brooches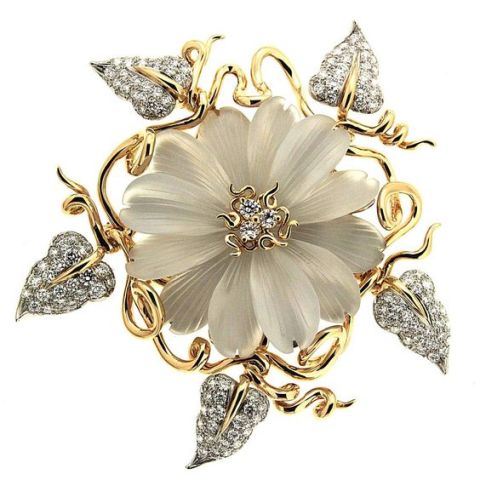 Image source: Pinterest
Brooches are a modern take on a classic concept. We saw brooches on the runways of Dries Van Noten, Gucci and Rochas, where buttoned-up shirts were decorated with large, statement brooches featuring bold colors and intricate designs. Earliest traces of the brooch came from Roman fibulae, which were like safety pins used for attaching garments and fabric, found as far back as the 6th century. This functional element has been upgraded to ornamental pieces to enhance almost any outfit, no matter how simple.
5. Headbands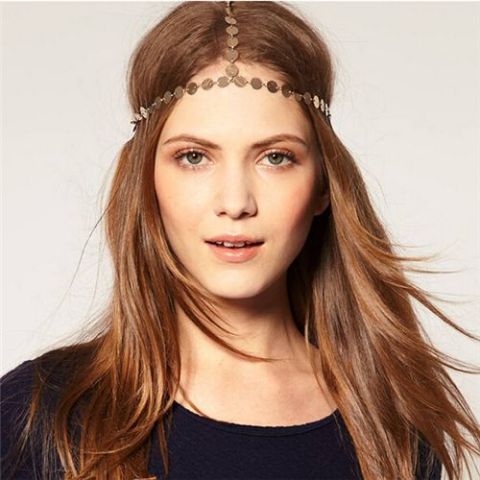 Image source: Pinterest
Head accessories-tiaras, headbands and embellished head pieces-are a huge trend this season. From Dolce and Gabbana's flower-laden tiaras to Valentino's metallic snakes worn with loosely-tied or open hair, these never go out of fashion. Although challenging, find a simple piece to start with and explore just how bejeweled or intricate you want to go. Use the variety available in traditional Indian wear and extend the style to western silhouettes as well.
6. Asymmetric Earrings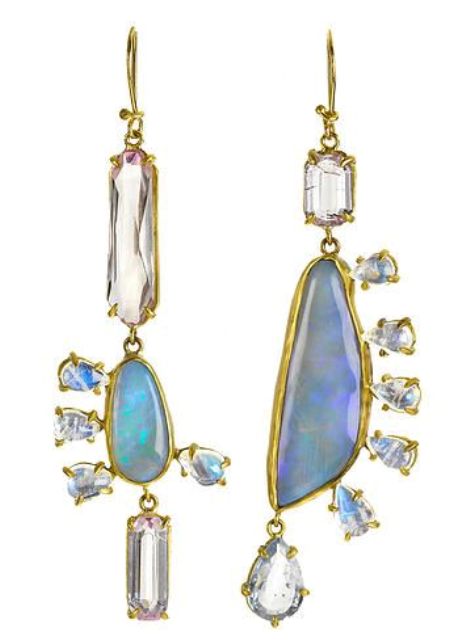 Image source: Pinterest
Mismatched earrings, especially mixing different colors, are one of jewelry's coolest, most youthful trends. This unique shift reflects creativity and individuality and can be as minimal or maximal as you like. We've seen the look extend to wearing only one earring or even wearing contrasting designs.
---
Suggested read: The quintessential festival makeup trends that you CANNOT miss out on!
---
7. Body Chains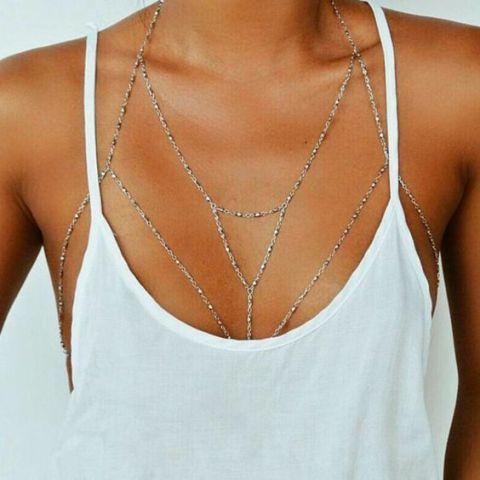 Image source: Pinterest
From body harnesses to belts and anklets, jewelry becomes integral to the entire outfit rather than mere decoration. Alexander McQueen saw elaborate body chains while Calvin Klein had trainers with anklets and talisman-inspired chains over lingerie style slips. Not the easiest trend to wear, but certainly one of the most fun ones, this one is explosive sexuality in a package of subtly disguised sensuality. You can wear body harnesses under crop tops and sari blouses and modern day 'hath phools' to add an additional edge to your look.
Which of these fashion jewelry trends and pieces are your favorites? Tell us in the comments below.
Featured image source: Pinterest
Summary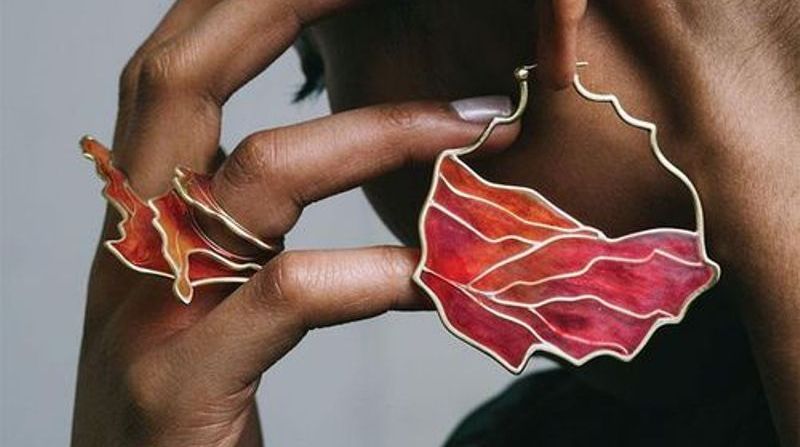 Article Name
Jewels In The Crown: Top Fashion Jewelry Trends To Look Out For
Author
Description
Be it a neckpiece, earrings or ornamental brooches, no outfit is complete without a piece of fashion jewelry. Check out the top fashion jewelry trends!