Yeh dilli hai mere yaar
Bas ishq mohabbat pyaar
Granted, Delhiites ooze a lot of swag (sometimes unwanted) but yaar dil saaf hota hai hamara. If you have the asli dilli khoon, here are 12 things you will nod in yes to because every Delhiite knows the pains and gains of belonging to #DilWaliDilli
1. Tu jaanta nahi mera baap kaun hai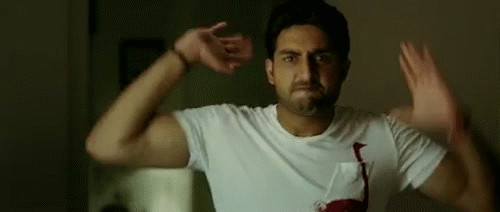 Image source: buddybits
Yes, spend 10 minutes in Delhi and you'll meet 15 people who'll throw that one to your face. Baaps are really bold in Delhi, I surmise. The funny thing is you can also find a chai wala saying this. Looks like it is the Delhi cult to brag about the baap after all. 😉
2. Delhi University, enough said
Oh we all know the pains of DU. If you've got into DU, take a standing ovation. You're the likes of the Delhi boy Sarthak Agarwal who topped the boards to become the hottest meme. Seriously, 99% and you still don't make it- got to be Dilli mere yaar!
---
Suggested read: 10 types of weirdos you meet on a Delhi metro
---
3. Rado ki ghadi haathon me and perfume Guccivala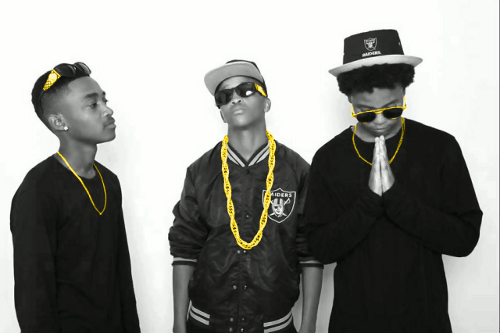 Image source: Tumblr
Delhiites love flaunting their love for brands. From Rado to Gucci to Prada and even Burberry, they own it all. Before you wonder what their bank balance is, sneak into Janpath and Sarojini Nagar. Michael Korrs sells at less than 1k and if you have shrewd bargaining skills, your Rolex could be under 500 bucks. Deal vali dilli?
4. Abhi toh party shuru hui hai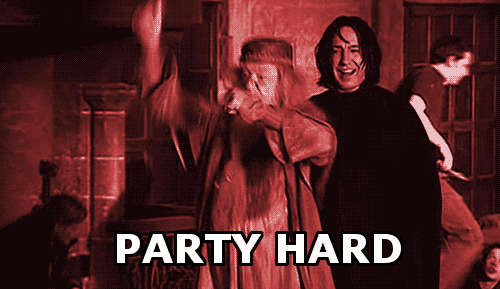 Image source: Giphy
Almost every party is at Hauz Khaz and every Delhiite will be quick to say abhi toh party shuru hui hai. Looks like Honey Singh is much loved in the dil waalon ki dilli. After all, he's where they draw their swag from, eh?
5. The desi daaru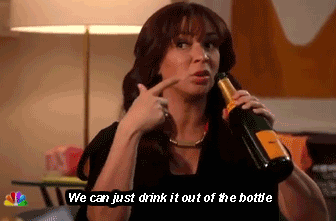 Image source: Tumblr
Trust the Delhiites to drink and drink and then drink again. From the top shot labels to Jack Daniels and the very own desi daaru. Kabhi bhi. Kahi bhi. Don't be too shocked if a résumé for an interview reads, skills: 10 pegs in 10 seconds..haha! 😉
6. The butter chicken

Image source: uthtime
No matter whether you are a vegetarian or a non vegetarian, you will understand the fascination of butter chicken. Bhaiya butter thoda extra is something every Delhiite says regardless of the dish. Also, the paranthe vali gali is the adda for some dollops of butter and makhan vali baatein! 😉
7. Shoe string budget? Chandni Chowk
Going budget shopping for the Dilli vali girlfriend who is hard to please? Chandi Chowk chal yaar. Looking for the best gift for Sharma ji ke ladke ka birthday bash? Chandi chowk hai toh. Want to fix your iPhone 6 plus? Erm, not Chandni chowk!
8. It is F**KING Gurgaon
Trust a true Delhiite to totally lose his cool when someone calls Gurgaon or even Noida as Delhi. We're separate places. Jeez please, they are not Delhiites. Kuch bhi bolte ho yaar!
9. Shut the f**k up
When in Delhi, learn to swear. From the chai wala to the office CEO, even your 3 year old toddler and the sophisticated girl who is too cool – will all slang like a boss. Don't be too shocked if the first word of your newborn kid is @#$%. Dilli hai mere yaar!
10. Traffic. Period.
No one gets the pain of being stuck at the same spot for 7 straight hours except for a Delhiite. If someone is stuck at Narayana, you may as well book a flight, visit Thailand, come back again and guess what, he would still be at Narayana. Okay, maybe Bengaluru people will come in a close second to say 'feel you, my Delhi bro..' 😛
---
Suggested read: 11 types of guys you tend to meet on dating apps
---
11. Odd to be even
Our muffler man's new rule of odd number and even number car plates – umm, the less I say, the more it is. We feel you, Delhiites. *Takes out even numbered car on an odd day and munches popcorn*
12. Dilwaalon ki delhi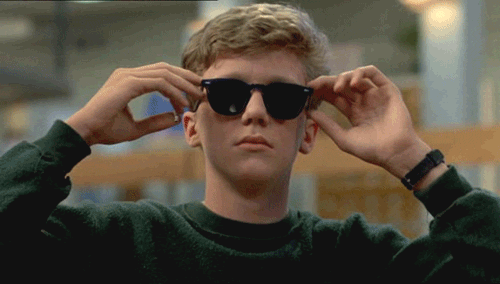 Image source: Pinterest
No matter whether you hate us, abuse us or roll your eyes at us, you can't ignore dil waalon ki dilli. Love pumping heart, oodles of swag and dilli da yaar.
Yeh dilli hai mere yaar
Bas ishq mohabbat pyaar
Featured image source: Youtube
Summary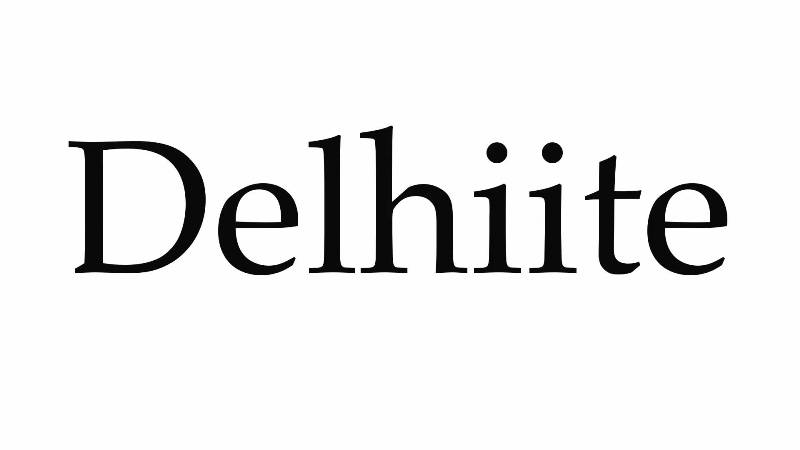 Article Name
#DilwaliDilli 12 Things You Would Relate To If You're A True Delhiite
Author
Description
A true Delhiite: tu jaanta nahi mera baap kaun hai...