No matter how old or valuable your friendship is, chances are that it might come to an end out of the blue. Yes, breaking up with a friend is a real thing and it can be as heartbreaking (sometimes even more) as a regular breakup. There are thousands of reasons for having a breakup like this. Sometimes, it happens naturally when the two of you stop seeing each other and the communication gap makes it impossible to regain your friend's trust. There are times when friends fight over the most sensitive topics and calls it an off.
No matter what the reason is, breaking up with a friend can leave us heartbroken. We might take days, or sometimes even months to come out of it. While boyfriends and girlfriends come and go, it is our friends that stay forever. They have seen the worst in you and have accepted you for who you are. A friend loves you unconditionally after knowing your flaws and shortcomings. Letting go of them can sometimes be the hardest thing in this world.  Not every friendship is supposed to last forever. You can't keep your bag full all the time. A friend breakup is the most inevitable thing and you are bound to experience it sooner or later. Though, with the help of these helpful ways, you would be able to sail through it without losing your sanity.
---
Suggested read: On breaking up with a best friend
---
1. Is it worth saving?
Image source: Pixabay, under Creative Commons License
This is definitely the first question that you got to ask yourself after having a terrible fight with your friend. There are definitely a few people in this world that are worth fighting for. If you think you have made a mistake and that a simple apology can fix the damage, then you should definitely not withhold yourself. Though, only you can answer this question. If you have been in a toxic friendship, then there won't be any reason to make an effort. Give it a thought to know whether you want to fight for it or not.
2. If yes, come up with a course of action
If you have decided to give it another try, you need to make sure that you do it the right way. Your next move can either make or break things. Though, if you think you have surpassed that stage and it is too late to make any amends, then give yourself some time. It is important that you think of a plan to turn things in your favor. Your life might be linked with your friend in more ways than you can imagine. There would be financial, emotional, or old ties that you need to get rid of now. Come up with the most thoughtful and feasible plan.
3. Try to make the best out of it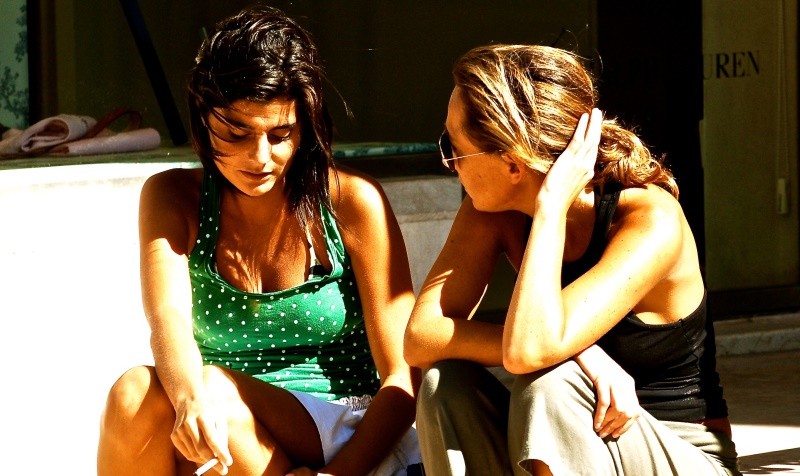 Image source: Google, copyright-free image under Creative Commons License
Yes, it would be heartbreaking and chances are that you might take forever to come out of the pain, but you got to focus on the best. Every cloud has a silver lining and you can surely find a thoughtful reason behind your recent friend breakup. It must have happened for a reason. Maybe, it is the universe's way of giving you some relief. Don't focus on what you have lost. Try to make the most out of this phase and rediscover yourself.
4. Give each other some space
As dramatic as it sounds, it is quite important to regain your personal space at times. You can't simply keep nagging your friend even after they have made their mind. You should also make your intentions clear and give them some space. It could be just the heat of the moment and they might simply come around after a while.
It will help the two of you to think straight. You will realize where you went wrong and what else you could have done to make things work. Frankly, if your friendship meant a lot to you, you might have already done everything to save it. Don't be haunted by the series of "what ifs" and "buts". If you think you can do something about it, do it.
5. Don't try to fix it right away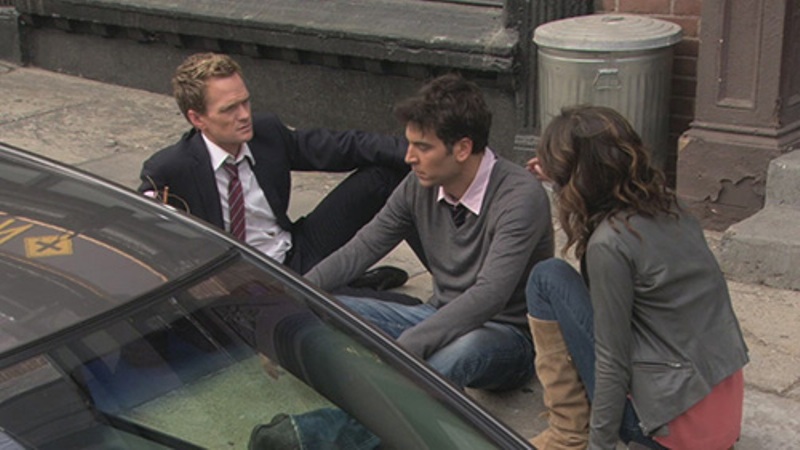 Image source: Youtube
Friendship is just like any other relationship. If the two of you have broken each other's trust, it can't simply be regained just like that. Don't try to fix it instantaneously. Give it some time and understand the gravity of the situation. Don't push yourself on your friend. Give time some time. Don't look for an immediate fix – look for a long-term solution instead.
---
Suggested read: 7 REAL rules to live and LOVE by
---
6. Set boundaries for yourself
You would be quite desperate to change things. You might not take it constructively and make a regretful decision. Set some solid boundaries for yourself to make sure you won't cause any further damage to your friendship. Social media is one thing that should always be avoided in situations like these. Refrain yourself from using social media and don't mention about breaking up with a friend to any other friend.
7. Don't drag your mutual friends into it
If you would include your mutual friends to your fight, then it would only become a battleground. Your friends would be asked to pick a side and that would put them in a very awkward situation. Don't give others something to talk about. Minimize the drama and focus on getting better.
8. Try to make things less awkward
Image source: Pixabay, under Creative Commons License
The next time you bump into each other, be as natural as you can. If you are not essentially required to be there, then exit the place in a graceful manner. Don't let them know you still miss them or melt in their arms. You have already made an effort and it is quite clear that your friend is not fond of your company anymore. Don't make things more awkward than they already are. Rise high and always keep your cool.
9. Think of it as a regular breakup
This would definitely help you get over them. Don't think of them as someone who was "just a friend" to you. Think of it as a real breakup. Truth to be today – a friend breakup can sometimes hurt more than any other breakup of yours. We simply underestimate it and don't give ourselves enough time to heal. Don't make this disastrous mistake. Treat yourself the right way and be more thoughtful about it. Pamper yourself occasionally to get over them. You can do all those amazing things without them! Don't give yourself a chance to miss them.
10. Try to get closure
Image source: Pixabay, under Creative Commons License
This will help the two of you to move on and take your separate ways. The worst kinds of goodbyes are those that are never said. If you and your friend have not been in touch with each other for a while, then your lack of communication would be a way of saying goodbye.
Though, if you have fought with a friend and ended things on a bad note, it is always recommended to meet them. Talk to them and let them know whatever you feel about them – the good and the bad in a subtle way. If there is no way the two of you can see each other eye to eye, then write them an email. Mention everything from the start and gradually get a closure. This would be your way of saying those last words (and dropping the mic).
11. Expand your circle
So what if you have lost a friend? You have other people in your life as well. Go out and create some memorable moments with them. You can always try and meet new people. Keep expanding your circle and focus on what you have rather than remembering what you have lost. As you would meet new people, your excitement won't let you miss an old friend.
---
Suggested read: 14 definite signs your guy friend wants to be your boyfriend
---
12. Have no regrets!
Losing a friend can change your life, but it definitely can't put an end to it. Sooner or later, you would move on, knowing that your life will never be the same again. You have lost an integral part of your life. Though, almost everything in this world might make you think of them, but you gotta keep moving. You know that you have made an effort and left no stone unturned to save your relationship. This is more than what anyone could have done. You did the best and that is what matters the most. Don't stop believing in other friends of yours. Have no regrets. Don't cry because it's over. Smile because it happened.
If your friend can't see the good in you and are not willing to mend the bridges, then you certainly can't do anything else. Though, before putting an end to the relationship, you should make sure that have done everything in your power to save it. There are a few relationships in this world that we can't let go of. Sadly, it doesn't always work like that. No matter how much you try, sometimes, your heart would get broken by your friend.
Sometimes, our closest of friends leave us inconsolable. But you know what – that doesn't stop us from making more friends. You learn a lesson out of it and make sure you never do it again. A friend breakup might change you entirely. It can help you grow.
Featured image source: Pixabay, under Creative Commons License
Summary
Article Name
12 Ways Of Coping With The Pain Of Breaking Up With A Friend
Author
Description
When breaking up with a friend, you can either find your way back to each other or lose out altogether!