In today's world, the limits on "being weird" are certainly stretched far! Cheers to the ballsy celebs like Cher, Madonna, Bjork, Nicki Minaj, and Lady Gaga, but most importantly, Miley Cyrus, for showing us that zany is the new black! Also, quite strangely, these outfits are what the public remember the celebs for! For example, I am sure you remember Macy Gray's completely 'subtle' way of publicizing her new album coming out, by plastering it on her 2011 Video Music Awards dress! Some dubbed it fearless, while others thought that is was totally shameless. The majority however, agreed on it being whacky. But no matter what we call it, Macy achieved what she wanted: attracting the attention of the crowd!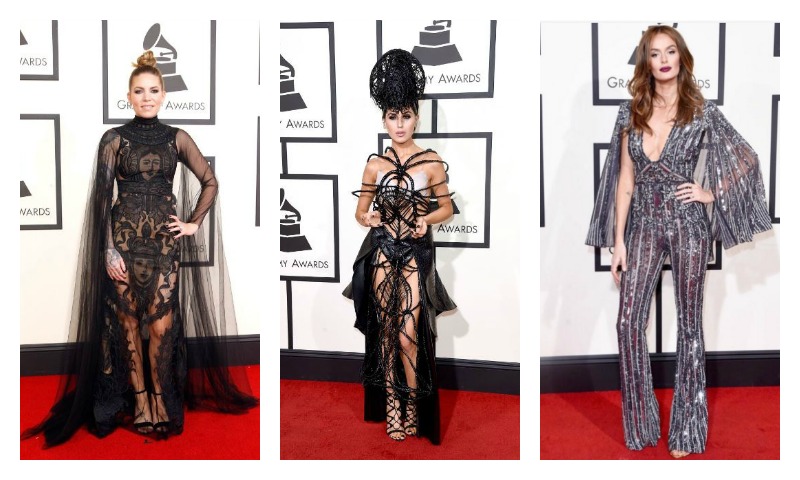 Last night, we saw one of music industry's hottest nights in L.A., where celebs flocked in for the Grammys 2016! On one side, we had a whole load of them looking hella fab on the red carpet and putting it on fire, but on the other, there were some who confused us with their outfit choices.
Let's have a look at who we thought dressed off the wall!
1. Carrie Underwood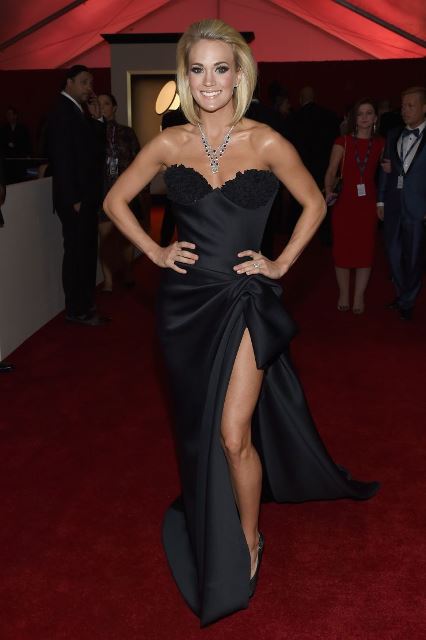 Image source: Grammy
When I first saw this Nicolas Jerban black dress that Carrie Underwood donned for the Grammys, I thought it looked chic and sexy, to say the least. But as they say, first impressions can be deceptive! As soon as the camera pulled back and I saw the gown in its entirety, I cringed! It felt like revisiting Angelina Jolie's 2012 Oscars attire but… not at all in a good way!
2. Elle King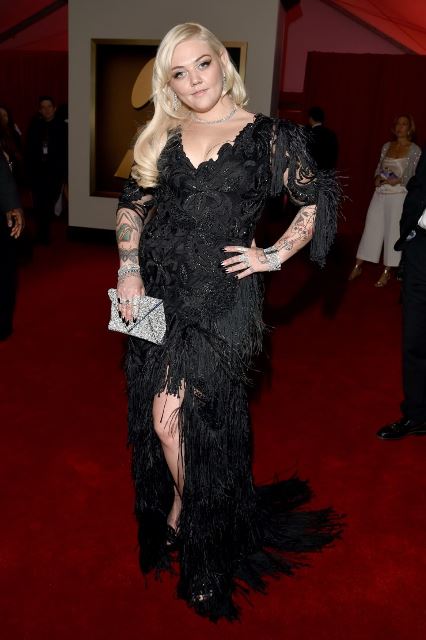 Image source: Grammy
Elle King is a powerhouse of a performer and I love her (Who doesn't, right?!). But in this Christian Siriano gown, she just broke our hearts! Look at those seemingly countless ruffles! And the endless sea of lace! Over the top, just got a new definition, courtesy King!
3. Tove Lo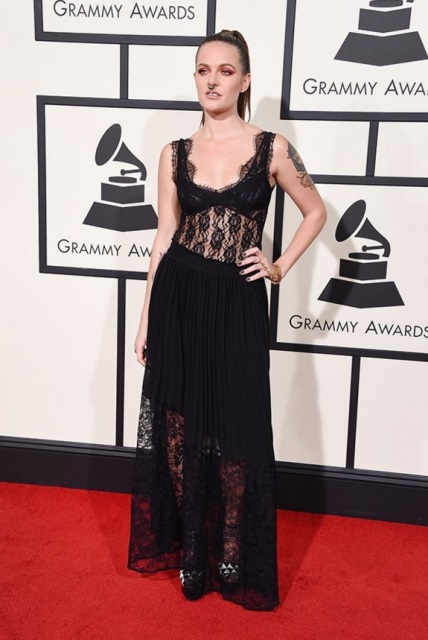 Image source: Grammy
This gown is not just good, but great in theory. The color is trendy to begin with. The lace is up-to-the-minute. However, the execution has fallen flat on the face! I guess, it is because of lack of de rigueur structure!
4. Faith Evans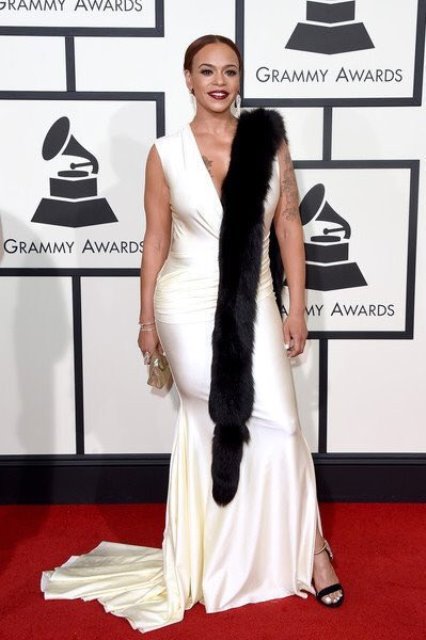 Image source: Twitter
We heart all those fashionistas who take risks and set new records of swanky. Some dare to go beyond statement jewelry like chandelier earrings or junky necklaces. But sometimes, an accessory seems to totally swallow the person who is wearing it! This is just what has happened with Faith Evans and her scary stole!
5. Johnny Depp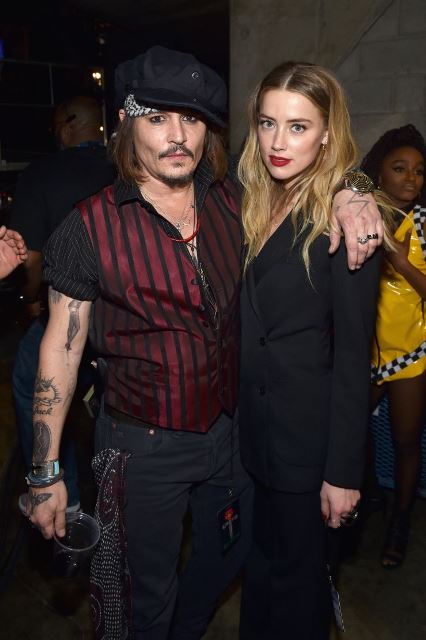 Image source: Grammy
Girls, please don't kill me for picking this guy on this list! I know we are used to seeing him embracing his free spirit with miles of hats and scarves. This look, however, has more issues than Vogue!
---
Suggested read: 12 best dressed celebrities at Grammys 2016 red carpet
---
6. Janelle Monae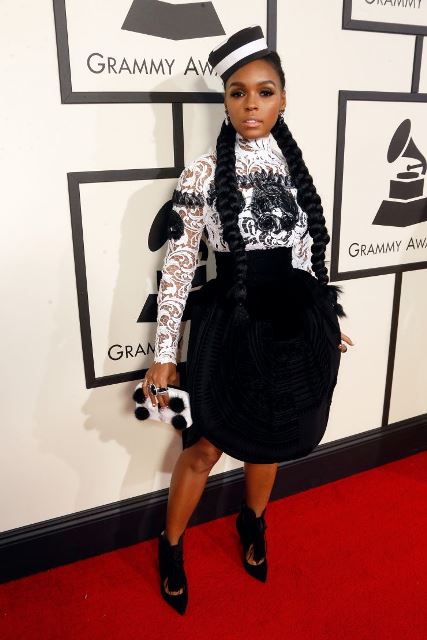 Image source: Grammy
I love the hairdo. I heart the top. I am not even mad at your hat, Janelle. But the bottom half, what the heck happened there?!! This Jean Paul Gaultier look conjures an unkempt piece of punctuation!
7. Cam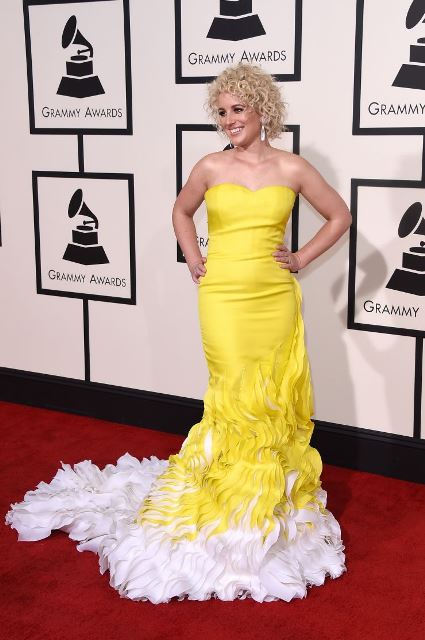 Image source: Grammy
I will give Cam ten on ten for taking a fashion gamble. But I would simply cart off 20 for jogging our memory to a dispenser inside a film popcorn machine! Therefore, on this list! 😉
8. Nicole Trunfio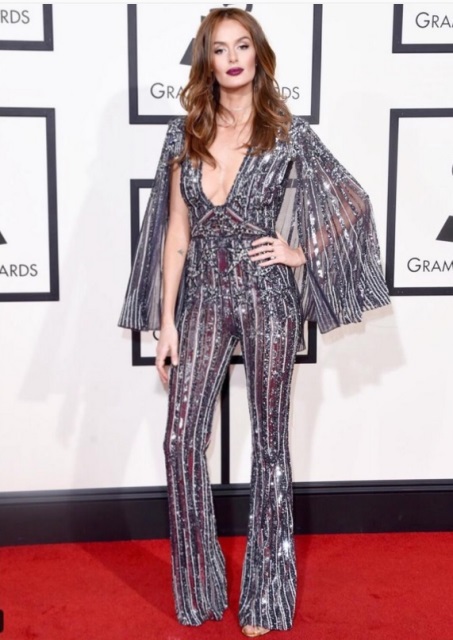 Image source: Instagram
Gary Clark Jr is a dapper dude! Nicole Trunfio, his girlfriend, however, always goes for exaggerated and over the top! Decoding this puzzle of an ensemble, I think she could have either stuck to the dramatic sleeves alone or just the glitzy fabric from Zuhair Murad. Combining both has wreaked havoc!
9. Z LaLa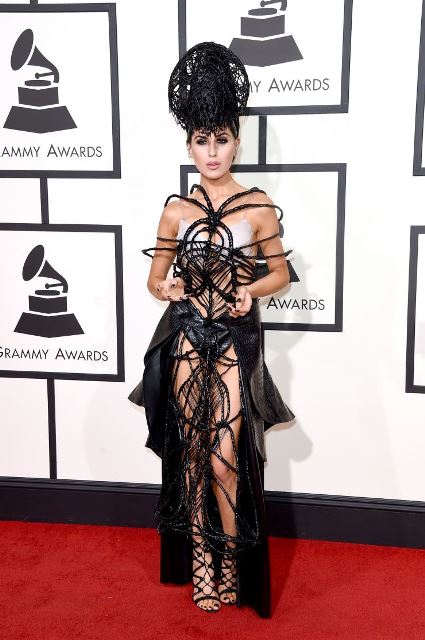 Image source: Grammy
This wicked number is giving out arachnid vibes! *creepy*
10. Skylar Grey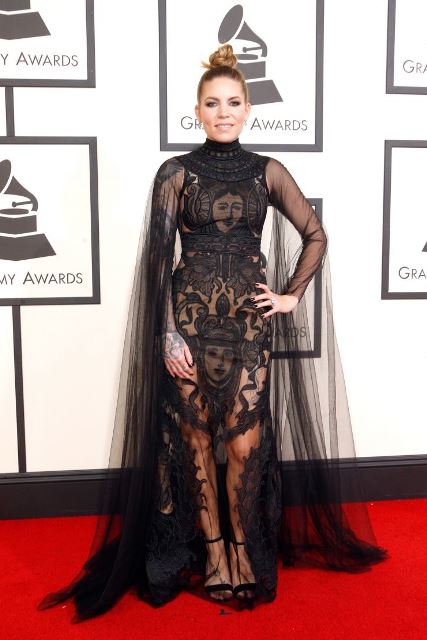 Image source: Grammy
"Just how awful can I look for Grammys?" I guess this was on Grey's mind last night!
11. Mc Lyte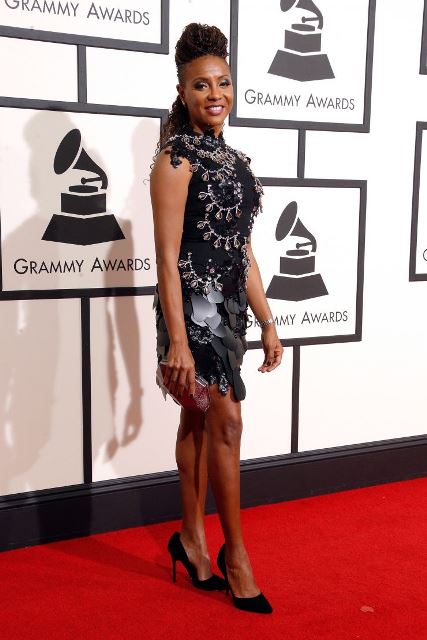 Image source: Grammy
Pardon me, but she looks like an accessory shop! #Fail
12. Kaskade
Image source: Grammy
Nothing can be worse than a pin-striped suit and a polka-dotted tie! Ick!
So these are our unlucky 12 for Grammys 2016! See you next year with some more bloopers. Stay happy. Stay stylish!
Summary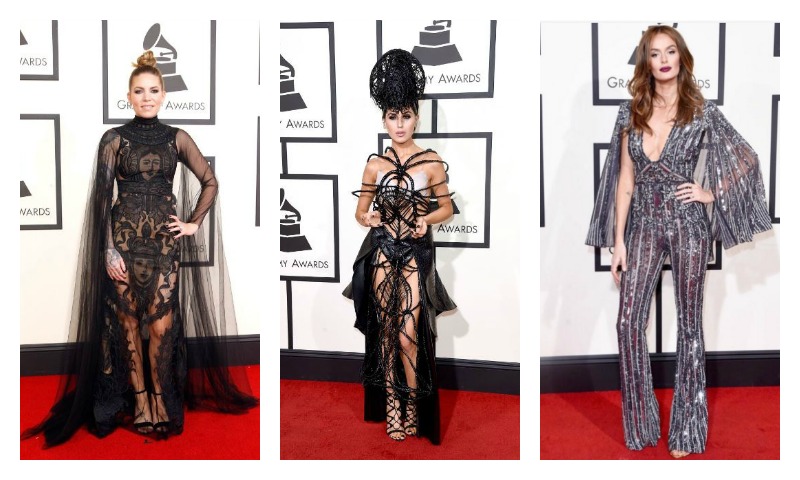 Article Name
12 Worst Dressed Celebrities At Grammys 2016
Author
Description
With the best comes the worst and the weird. Check out the worst dressed celebrities at Grammys 2016 red carpet. Try not to cringe! :P