Raise your hand if you were guilty of branding people who preferred to curl in bed with a steaming cup of coffee and a good book/DVD on weekends as losers! C'mon- you and I both know that pre-Netflix, we have all indulged in calling out that one weirdo in the gang who'd choose his comfy couch and blanket over blaring nightclubs and bi*chy hangovers! I guess all of that has changed now- what with the idea of snuggling up in bed being bitchen dope after a wonky week, with a great movie and pizza cranking up the deal like never before!
Don't get me wrong- while it's certainly (and maybe unfortunately 😛 ) healthy to move out, not everyone can acquire the fine art of developing a methodical process to bail-out on irksome experiences that involve talking to people you would rather not speak to, sitting on a surface that isn't your couch or simply putting pants on! It is only after the million choices available in the world have disenchanted you so that they do not hold a candle to staying indoors that you can be a proud homebody!
Even better, if you are dating a homebody!
---
Suggested read: 20 times we have all decided to give up on dating
---
Don't scratch your head, we'll tell you why you are a lucky, lucky dog or erm…b*tch, if you are dating a homebody:
1. Chill is their default mode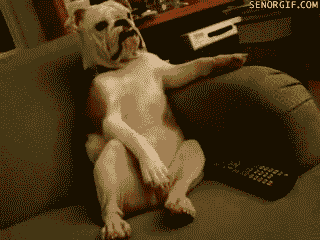 Image source: funnyjunk
Beers, pizza and Netflix. Enough said.
2. You'll start saving like never before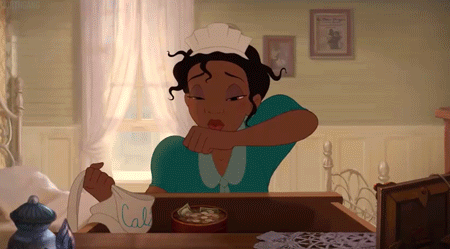 Image source: emaze
You'll realize how great it is- only at the end of the month- when your bank balance is surprisingly happy! What- skipping overcrowded bars and messy restaurants, ditching the door covers and valet tips gotta show somewhere, right?
3. They can whip up good food, real fast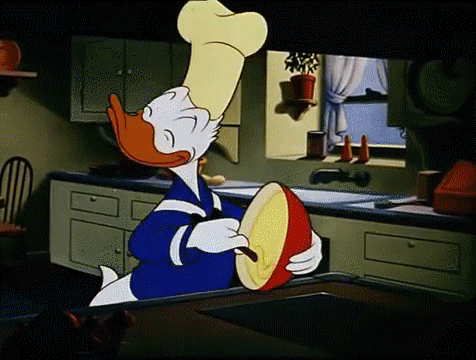 Image source:Giphy
When they aren't dropping dollars on going out to fill their grumpy tummy, they learn to whip up easy-to-cook recipes at home that please the palate. True, your friends debate if it's getting too serious when she's cooking you a meal, but hey, your tummy's relating a whole other tale. Plus, you get rid of the whole who-should-pay-on-dates debate until..
4. Or simply dial the digits for getting it delivered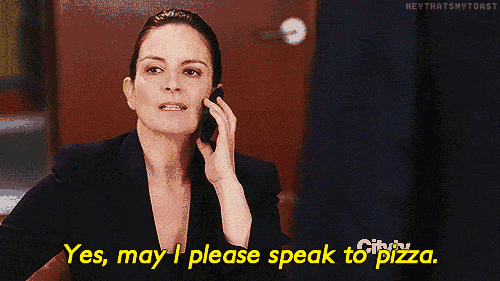 Image source:distractify
While a homebody might love to cook, coz going out is just too tedious and one's gotta eat, sometimes, the refrigerator just isn't as stocked as it should be (buying groceries involves going out too, ya see). But one phone call and about 20 minutes later, your tummy's still as happy! Plus, food gets ordered so many friggin times that you can simply alternate the payment!
5. You will get rid of people you don't want to see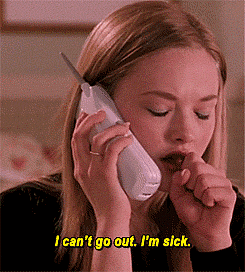 Image source:Giphy
A homebody is an expert at the lies you can use to get out of plans. He/she will make you an accomplice real soon and bam, before you know it, you are pulling off incredible performances! 😉
6. And surround yourself with real friends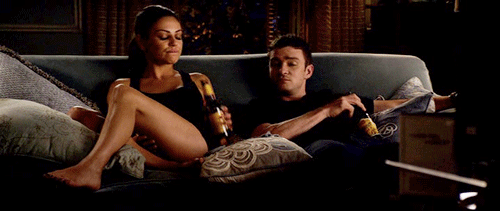 Image source:Tumblr
With the contagious FOMO and no need for social validation latching on, all you will be left with is a set of real friends who, TBH, aren't going to impinge on your privacy anyway. And when you do have to meet'em, your bae will just be plain happy to let you off- coz hello, alone time in bed!!
7. Ditto for his/her set
So, lesser names to remember and lesser drama! Win-win, I say!
8. You will master a few valuable homebody skills too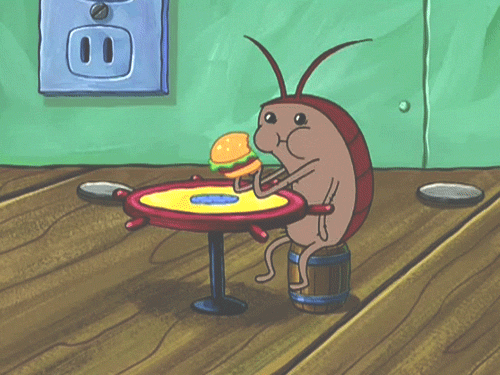 Image source: reddit
Like cooking, cleaning, painting, reading, some other shared hobby or even workouts…yes, homebodies aren't necessarily fat, lethargic fusspots!
9. And enjoy real COMFORT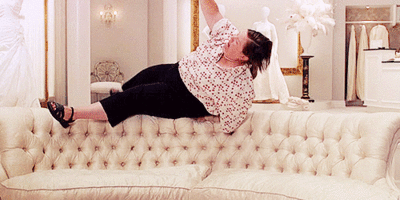 Image source:Giphy
Hello, cozy couch!
10. …and leisure
They work their as*es off at work but home is ALL about relaxing. And you get to join in!
11. Clothes are optional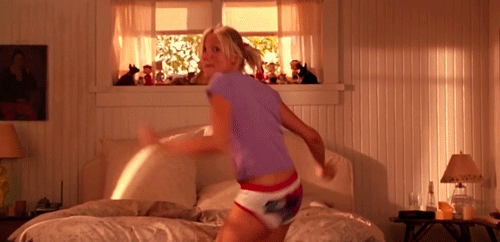 Image source:imgur
You will possibly see them in shirts that are two sizes big or baggy pants- maybe no pants! Which means..
12. Sex is way more frequent and spontaneous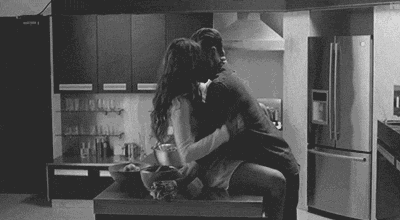 Image source:Tumblr
When there are no zippers or buttons in the way, the clothes can come off way quicker than you think. You know what comes next…
---
Suggested read: 8 things that shouldn't be dating dealbreakers, but totally are
---
13. Not to forget the uber-comfy bed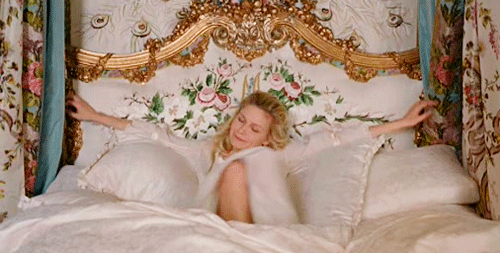 Image source:uratex
And since you'd almost always be on the bed, you can be certain that this bed will be serving its life's singular purpose- to be comfy AF at all times- when you are doing it and when you are on your way to doing it, when you are doing it, when you've done it and everything in between and after!
14. …where you can eat too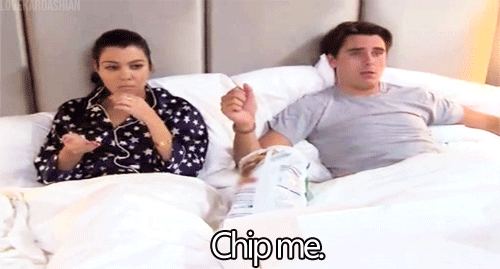 Image source:Giphy
Yep, no fuss about crumbs or anything. Is there anything more sexy than eating in bed with a hottie you like who likes you back? Nope? Thought so! 😉
Anything else?
Featured image source: Youtube
Summary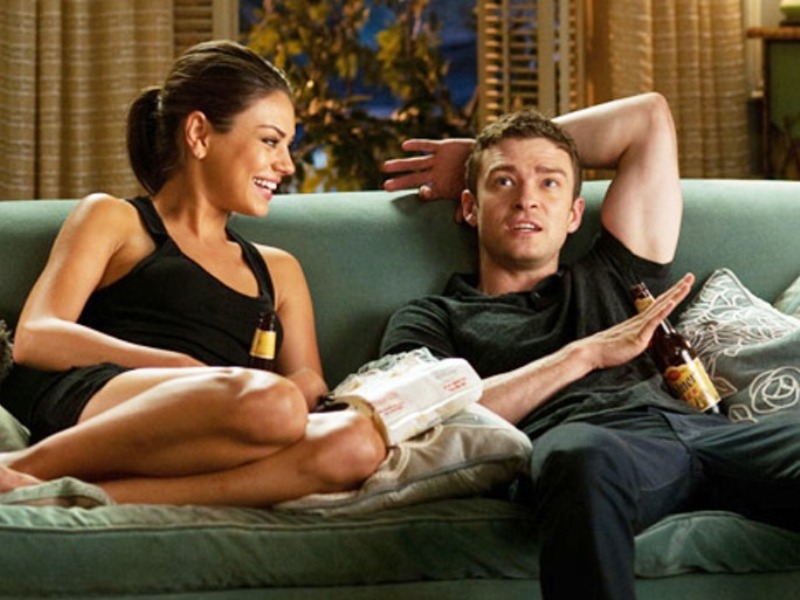 Article Name
14 Awesome Things About Dating A Homebody
Author
Description
Want chill to be your default mode? Dating a homebody is the perfect solution!