If you believe that weddings are your own personal fairytale come true, then this is the profile which is going to leave you spellbound, because every single picture that expert editorial photographer Corbin Gurkin takes is replete with its own unique sense of magic.
The photos exhibit people, their loved ones, wedding decor like you have never seen before and magical places that will make you want to get married yourself, just so that you can take gorgeous photos like these.
Okay, I am clearly a sucker for bridal portraits, but how can you not be obsessed with them? The pure joy and happiness on the face of the brides is one of the things that makes weddings so incredibly wonderful and memorable, and when you have a talented photographer like Gautam Khullar to capture that exact moment, everything in the universe just makes sense.
Even though there is a sense of charm and magic in each of his photos, the bridal portraits are just to die for, and once you see them, I can guarantee that you will want one too!
11. @joielalaphoto
Quirky, unique and memorable wedding photos is what you will find when you visit this wonderful profile on Instagram. This Southern California based photographer makes even the most mundane situation and place seem memorable and carefully curated.
The pictures are brimming with life and energy, and that is exactly what you want to see in a wedding photograph. You can take inspiration from all the pictures of wonderful décor and local locations that you can use for weddings. All in all, I would suggest that you head over to this profile for your daily obsessive wedding fix.
12. @belathee
Believe it or not, a wedding day is not merely about the two people getting married. A lot of small elements come together to create a historical day that is remembered by everyone. A good wedding photographer not only takes pictures of the couple and their families and friends, but also of the elements that come together to create one perfect picture. This is the kind of love and dedication you will find in the Instagram account of Dorothee and Annabel, who are all about the details.
13. @heatherwaraksa
The beauty and candor that radiates from the pictures that are captured by ace wedding photographer Heather Waraksa is the very reason that I love looking at wedding pictures so much. When you see the perfect moment, captured in perfect light from the perfect angle, you know that true love really does exist, and it takes a hell lot of talent to capture a moment like that on film.
Heather's profile is full of such heart-warming photos, which is why she is one of the most sought after wedding photographers in New York.
---
Suggested read: Our Eyes Just Cannot Have Enough Of This Self-taught Wedding Photographer's Incredible 'Eyescape' Photography
---
Wedding photography duo Shruti and Jayant are some of best wedding photographers in India, and rightly so. Not only are they incredibly talented at the art of photography itself, but they understand the essence of wedding perfectly, and create some of the most beautiful moments, meant to be cherished forever.
It is a profile that you legit get lost in, because of all the beautiful moments that they have managed to create through their lens, which makes me believe in all the good things in life again.
These were some of the best Instagram wedding photography accounts that you should definitely follow if you are half as obsessed with weddings as I am. Let us know which ones you are obsessed with, and if there are any other photographers who deserves a mention in this list!
Featured image source: Instagram
Summary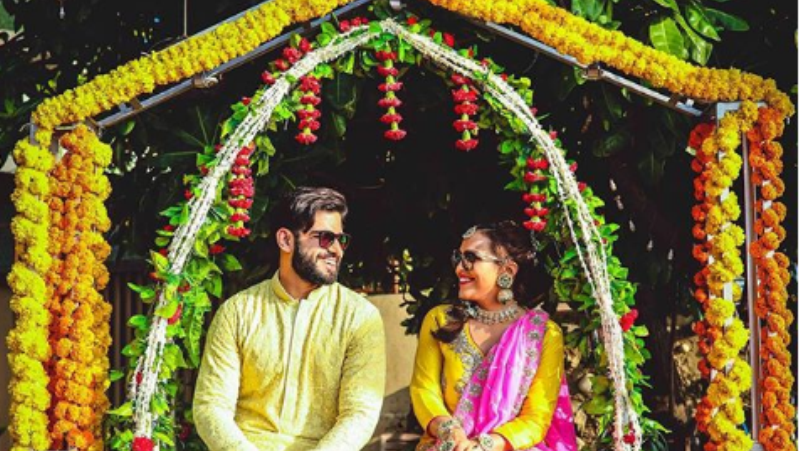 Article Name
14 Of The Best Instagram Wedding Photography Accounts
Author
Description
Check out the ultimate list of Instagram wedding photography accounts that you must follow if you are totally obsessed with weddings!