Photographs have a story to tell, a memory to unravel, the ability to unbottle a warm fuzzy feeling that just hits you. I started my  journey capturing the most beautiful moment of people's lives at  a friend's wedding in Goa… being a photographer I always had my camera around me and to be honest, wedding photography was something I had never thought of. For me it was a genre of photography which was completely untouched. Before I knew it one wedding became, two , two became three and before I realized I was enjoying myself, clicking  pictures of people, their families, their friends. A smile, a few hidden moments, every time I took a photograph… the excitement, the energy… the chaos….I just started loving it all!
That is how my voyage with Weddings-Before & After was born. Over the years I have taken thousands of photographs but there are some that I feel in love with.  Some that truly captured the essence, the unfettered joy and purity of the wedding day.
Image source: Weddings Before & After                                                                                     
I think apart from shooting faces and expressions sometimes the details tell you a lot about the moment. This image was shot in an engagement ceremony in Delhi and while I was walking around the hall meeting the couples families and guests … talking and taking my shot. What caught my eye was this, the detail of the brides lehenga… the colors, the composition, everything was just perfect, if you are a bride, I am sure that your lehengas was chosen with a lot of care, with ' a lot' of opinions. Make sure you get one shot that reflects the intricacy of your decision making, like this picture does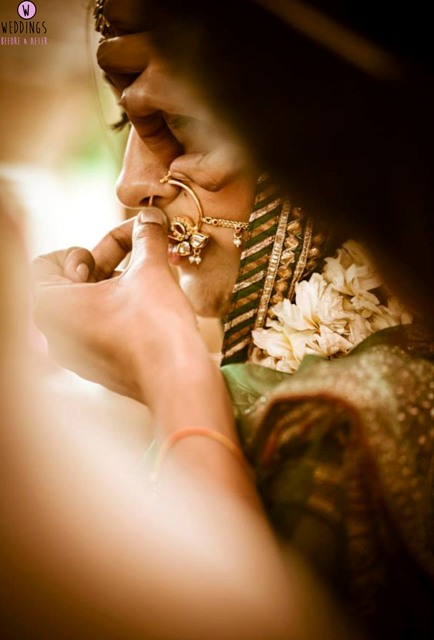 Image source: Weddings Before & After
This image tells a simple and compelling story, even more profound in the absence of accompanying words. A bride as she prepares for her wedding and where someone dear to her is fixing her nose ring, a symbol of her embarking on the journey of a married life. The story of almost every Indian bride, wrapped in tradition but also sharing a tale of love . Composition playing an important part.. for me this is also something that almost every bride faces…. the uneasiness of a big heavy nose ring… I am sure few of you can connect to this as well!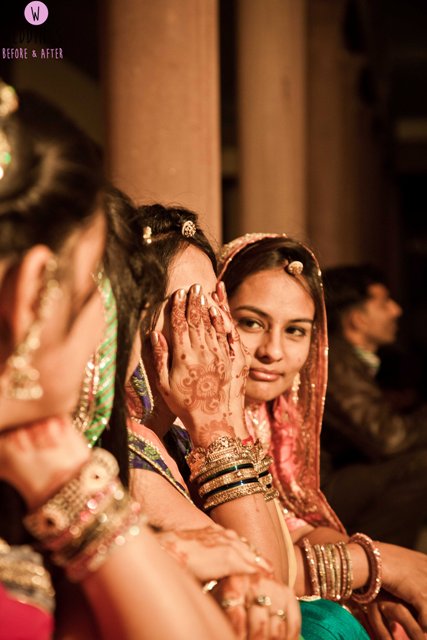 Image source: Weddings Before & After
---
Suggested read: Valuable insights on how to ace wedding photographs
---
This was at a Rajasthani wedding in Jodhpur. As usual in every wedding we will find some friend or relative who is camera shy or who doesn't like to be photographed…  The contrast of her taking cover with hands resplendent with mehendi, an implied grandeur, makes this one of those photographs to make it to my favourite list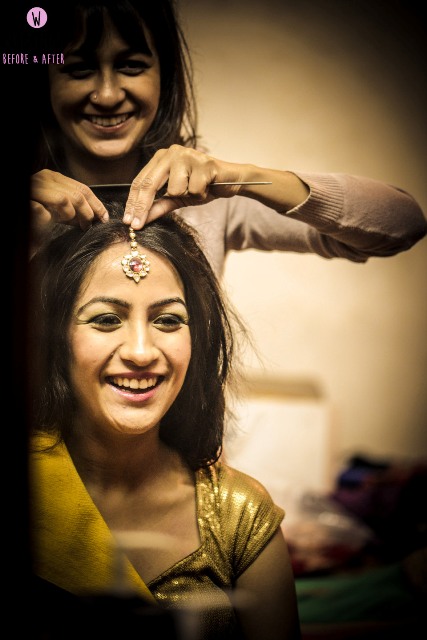 Image source: Weddings Before & After
The journey of a bride as she gets ready one last time before she finally ties the knot, is one of the most special times of her life. … the mixed senses of anticipation, trepidation, nervous joy. As a photographer this is one part of the occasion, which is so momentous and at the same time intimate, and is one of the key reasons I love shooting. I get to interact with the bride on a one to one basis and this is the time she is completely herself. Without a doubt, this is my favourite part of any wedding!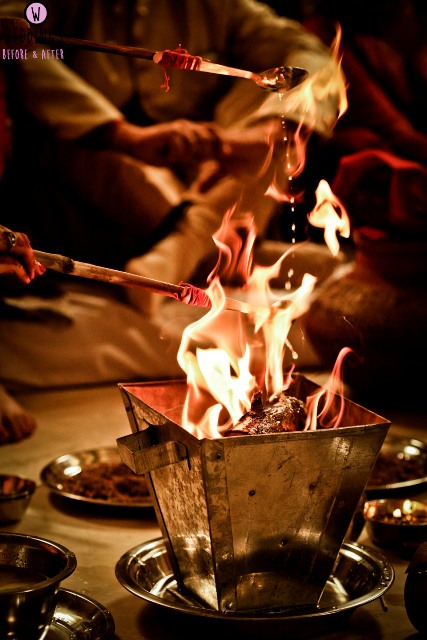 Image source: Weddings Before & After
Some elements make a wedding! Just like this one… a wedding photograph set is incomplete without a few photographs that capture the essence and the emotions of the day. Elements of the rituals that show the involvement of the bride and the groom… the tradition…religion… a sense of unity and spirituality that makes a traditional Hindu wedding complete.
Featured image source: Weddings Before & After
Summary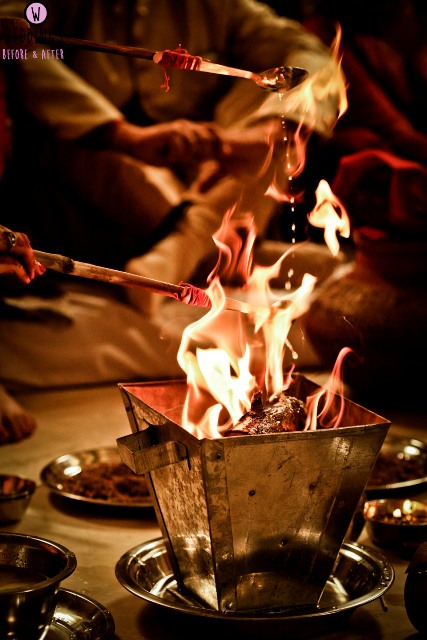 Article Name
Wedding Photography Capturing The Perfect Indian Wedding
Author
Description
Wedding photography captures the essence of important occasions, a smiling bride, a shy guest...all to create memories that will last for a lifetime.